15 designer brands from Belarus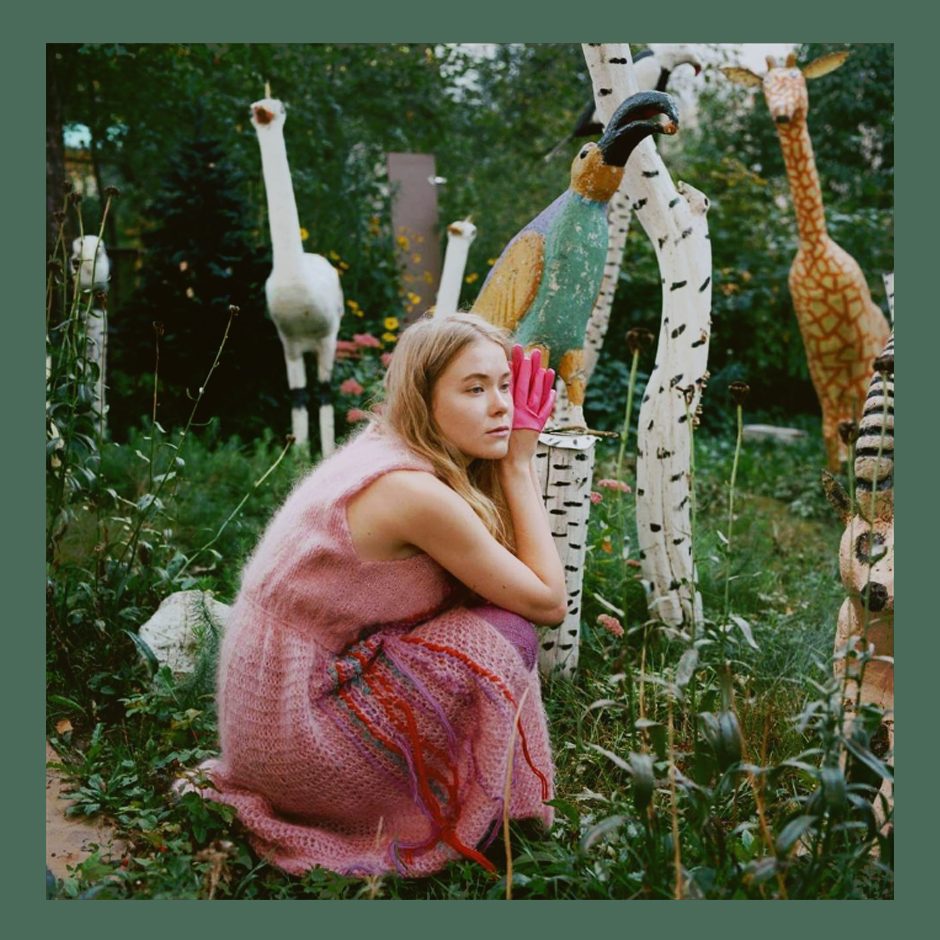 If you don't want to look like any mass market lover, it's high time you moved to a new level of shopping. Luckily, there are lots of cool designer brands of clothes and accessories in Belarus. We won't be even surprised, if after this article everyone will go shopping to Minsk.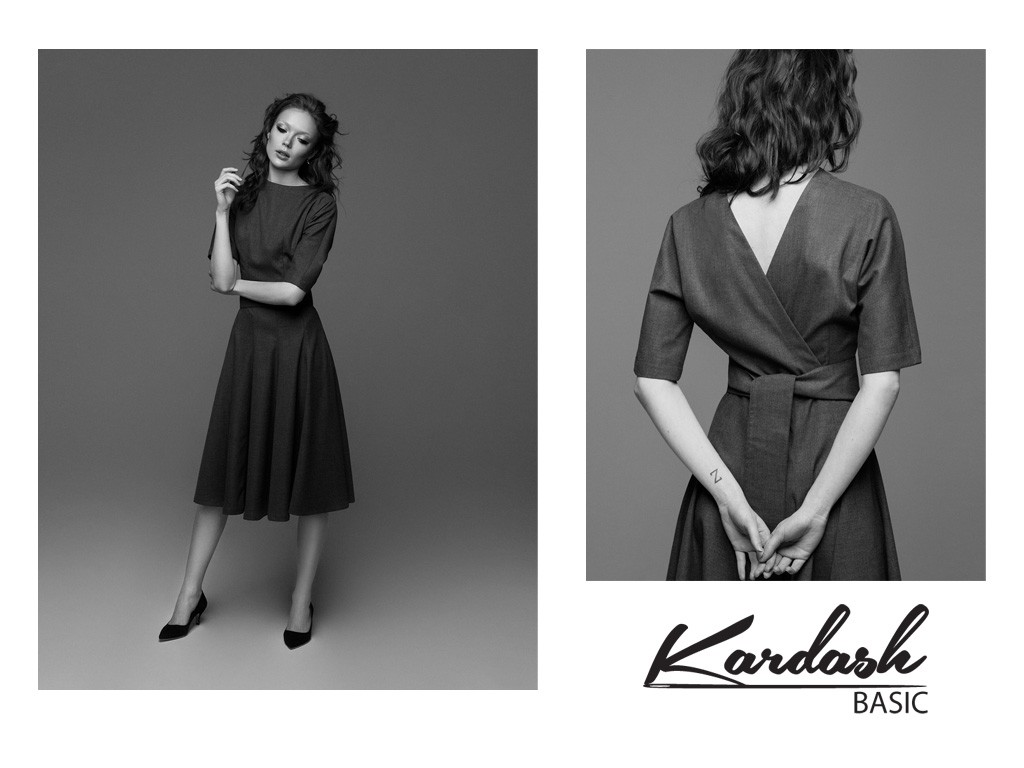 Start your journey around belarusian fashion design from Kardash. Everything created by Olga Kardash, the brand founder, is surely admired by all fashion lovers. Embroidery deserves special attention: just look at storks on the sweatshirts (from €45) and dresses (from €110), that have already become legendary. They are modern, of high quality and about Belarus.

Where to buy? On the website or in the Kardash Show Room (9, Masherava Avenue, Korpus 8).
Julia has a degree in architecture and each her collection proves it: clean lines, elegant cutouts and broken colors. If you want to create an intellectual and minimalistic look, pay attention to classy wool coats, interesting blouses and silk velvet skirts. They would have cost a fortune in Paris or London!

Where to buy? Contact Julia on Instagram.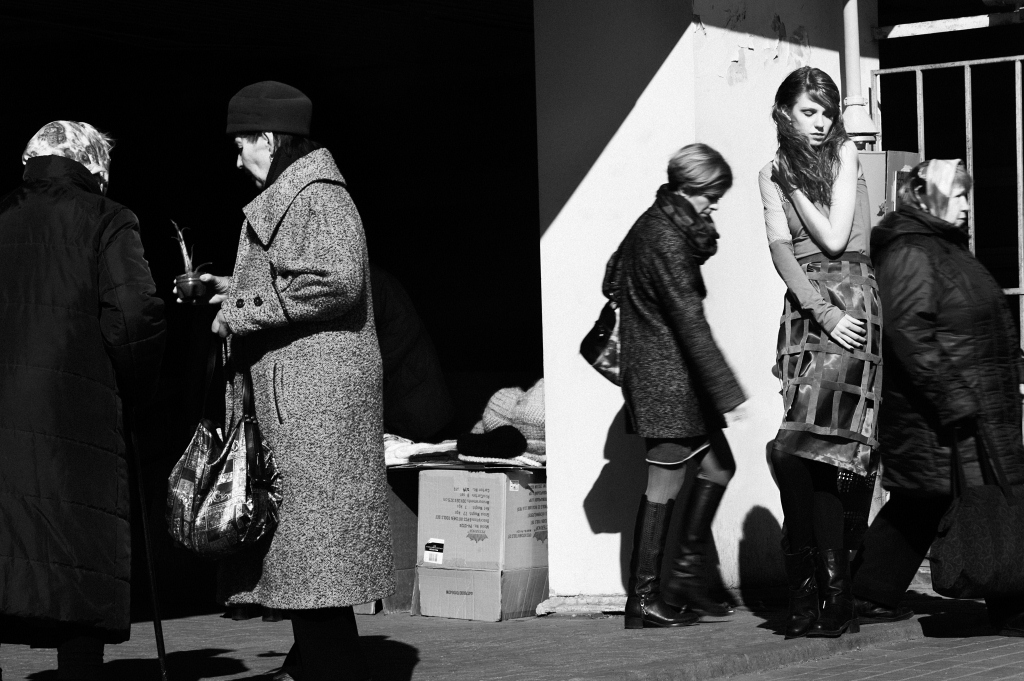 If you want something underground and absolutely unique, check out Tsu Ran. Natasha Tsuran presents her work at belarusian and ucranian fashion weeks and keeps surprising us with her ideas: she is inspired by Frida Kahlo, creates an antiglamourous collection Smietnik (that means junkyard in belarusian). Clothes by Tsu Ran suit for any occasion: there are cool dresses for a night out, and comfortable bombers, and warm wool jackets. The collections are just for women.

Where to buy? At the studio (22, Kuibyshava vulica, office 403), but don't forget to contact on Instagram.
The designers duo of Natalia Zhuk and Alexandr Borschov creates male and female clothes of excellent quality. Brand's collections include sophisticated dresses, minimalistic suits and raincoats. And for those who want something authentic to remember Belarus, make sure to check out embroided sweatshirts with bisons and straw horses.

Where to buy? At the show room (22, Kuibyshava vulica, 4th floor) or place an order in Instagram.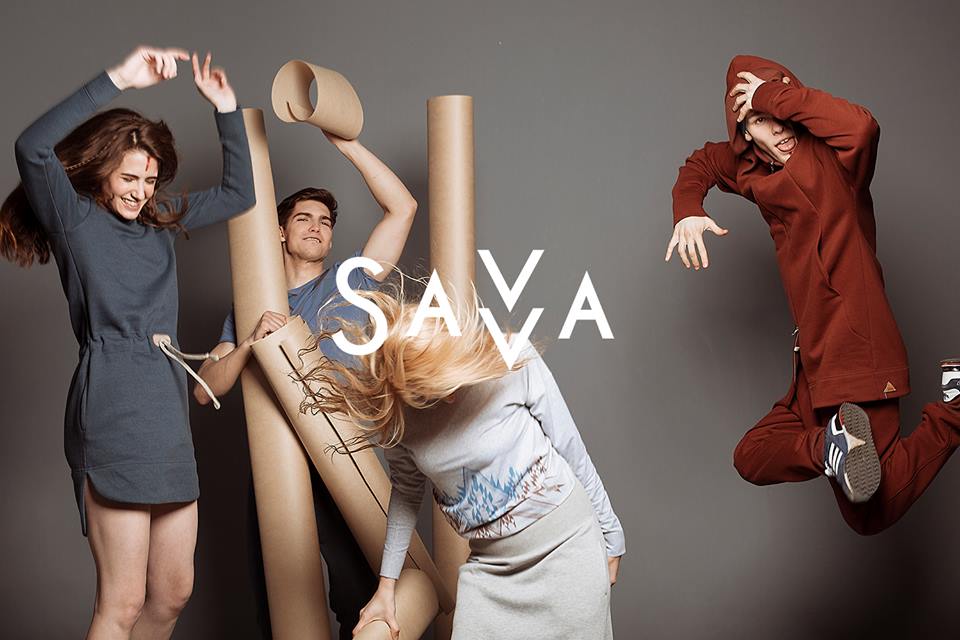 Streetwear lovers would love this brand. SAVVA offers many variations on cotton knit suit, sweatshirt and dress theme. All of them are decorated with the coolest prints of cute owls, belarusian forests and elaborate ornaments. That is the case when you don´t need to change after a morning picnic to go to a party in the evening.

Where to buy? Contact on Facebook.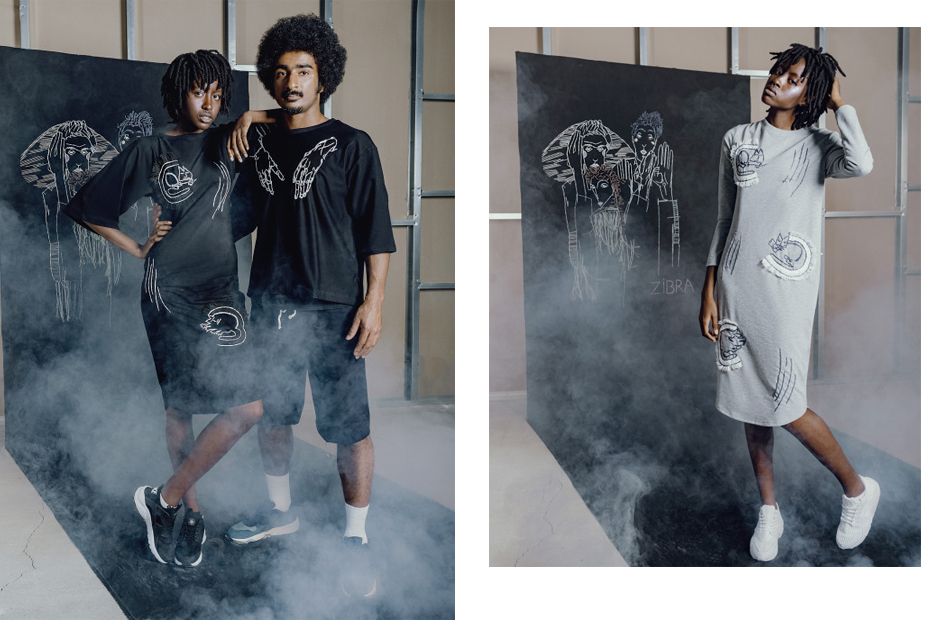 Search for an ideal wool coat or a fancy knit sweater may appear to be a hard job: there's always a risk to look like a model from a soviet magazine of the late 80s. But don't worry; ZIBRA designers expertfully mix materials and textures to create modern clothes with a gentle retro vibe. Just have a look at the coats with huge rouches on the pockets and wooly embroided sweaters – that's a definite musthave.

Where to buy? At SHOWROOMby (18, Rakauskaya vulica, office 6).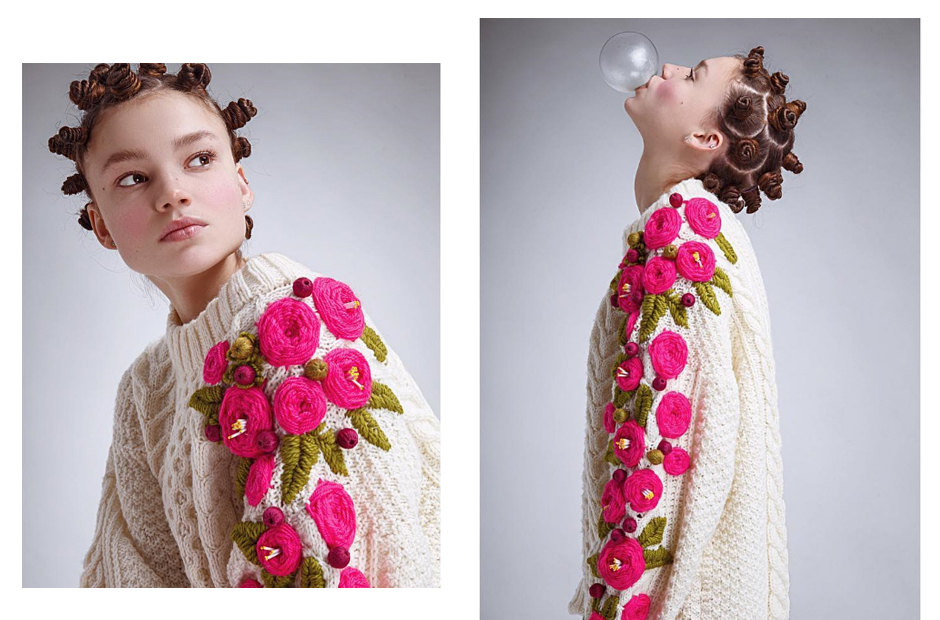 The fantasist of belarusian fashion Tanya Tur does something that even the most sophisticated fashionistas, and much less the Belarus Fashion Week runway, hardly have ever seen before. All those dresses with hares and squirrels, radish shirts, fly agaric pants are just mind blowing! Tanya's clothes are really authentic, they all are handmade. You're not likely to meet someone wearing the same outfit at all.

Where to buy? Contact the designer on Instagram.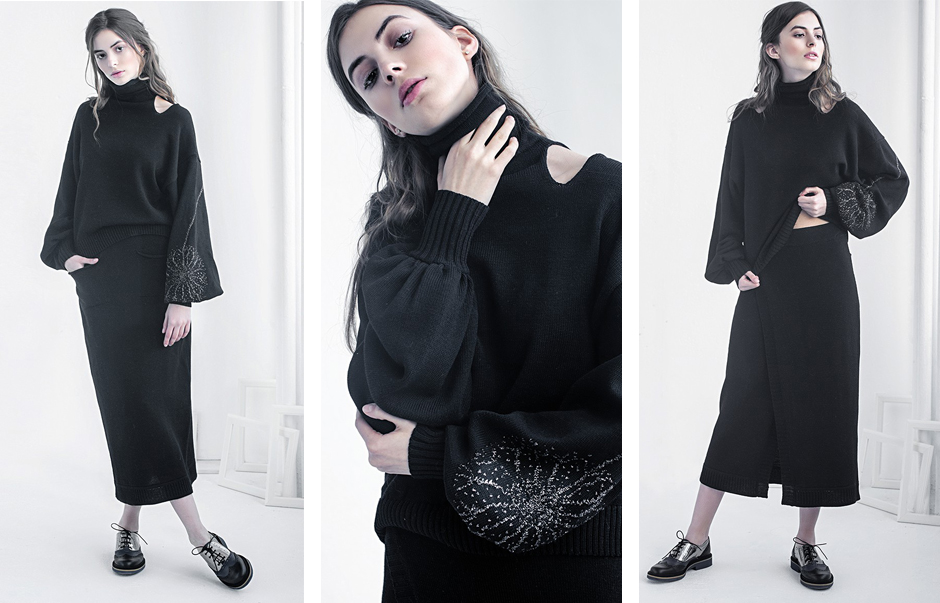 Do you prefer glamorous classics to bright prints and scruffy jeans? Then check out Boitsik to find perfect pants, light blouses, flowing dresses and other eternal models that will never go out of fashion or die after the first laundry. Boitsik is one of the belarusian fashion icons and an excellent example of modern pret-a-porter.

Where to buy? Order in Instagram.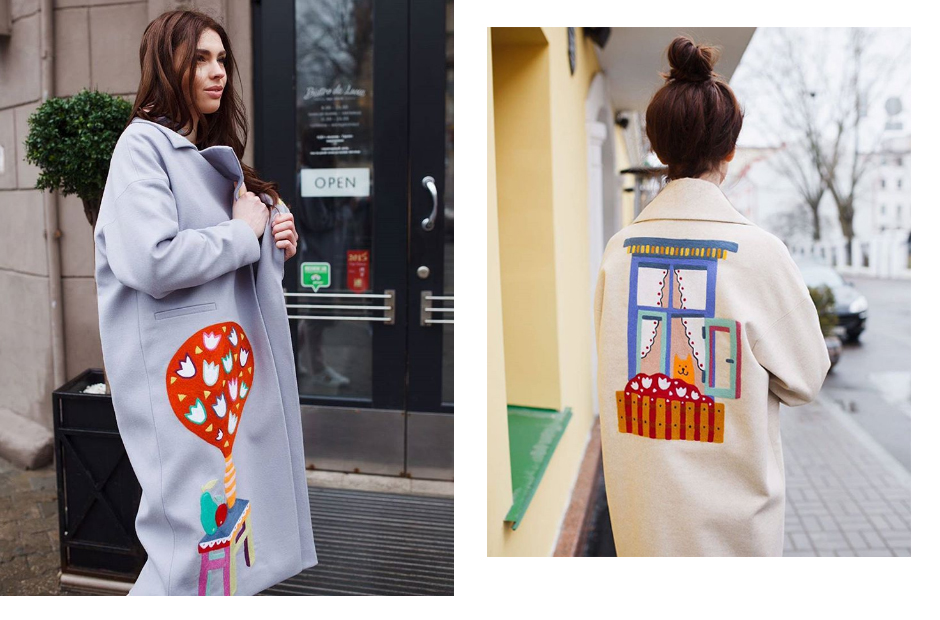 Chairs and stools that Anna draws on her coats and other pieces of clothing are able to hypnotize any fashion lover. It's modern art that you can wear.

Where to buy? At the shop Spot2.55 (12/2, Haradski Val).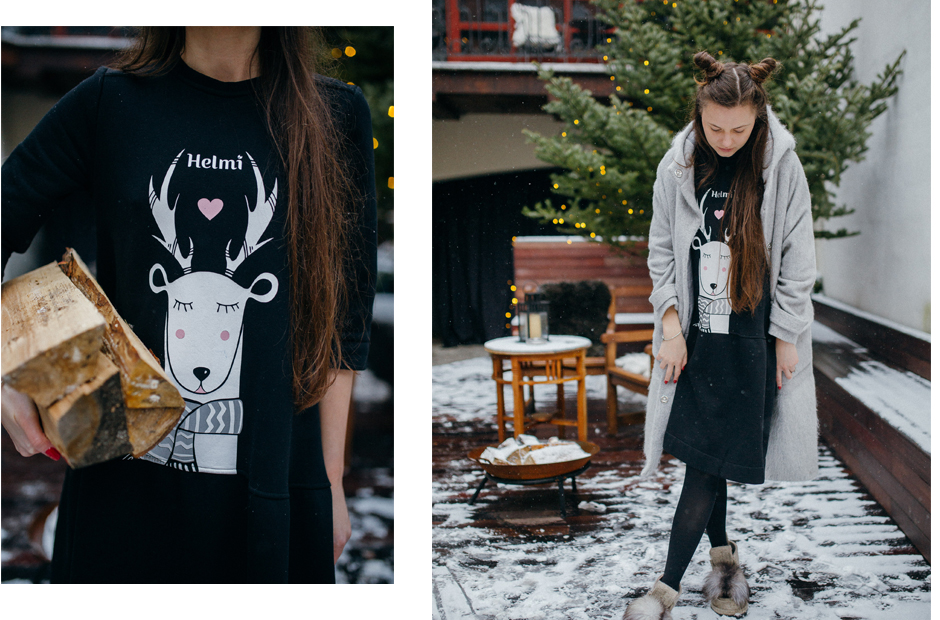 When you are sick and tired of everything and just want to cuddle and watch your favorite movie, put on a cozy suit by HELMI, relax and let kind moose Joseph, which lives on brand's sweatshirts, take care of your stylish look.

Where to buy? At BFM Concept Store (Metropol Mall, 5, Niamiha vulica, 2nd floor).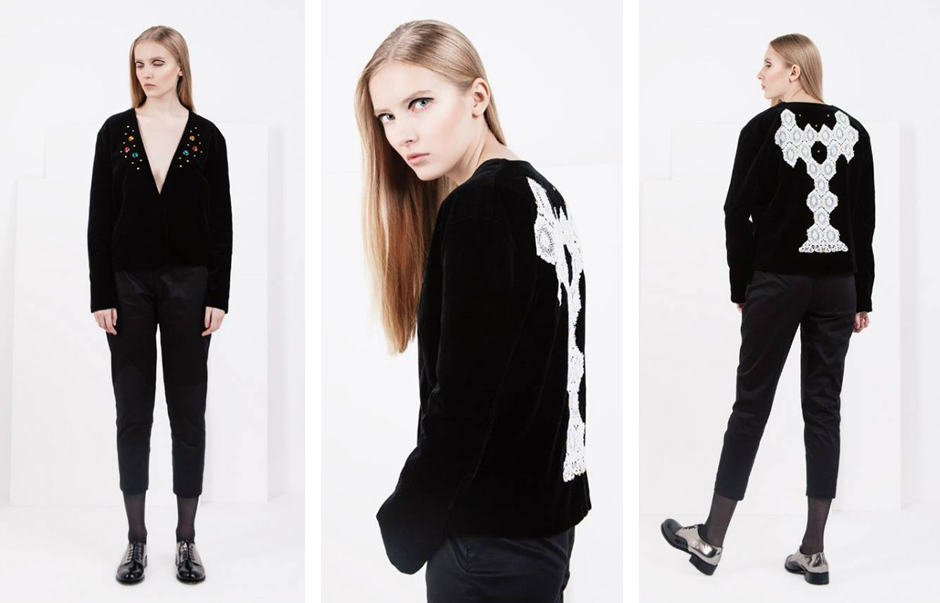 The brand is known for its interesting ideas and unusual combinations: there are military shirts and lacy skirts for women and long sweatshirts for men. Tikota Unique also has cool casual denim clothes and red-carpet-style dresses.

Where to buy? At the showroom (2, Piershamayskaya vulica), but make sure to contact on Instagram first.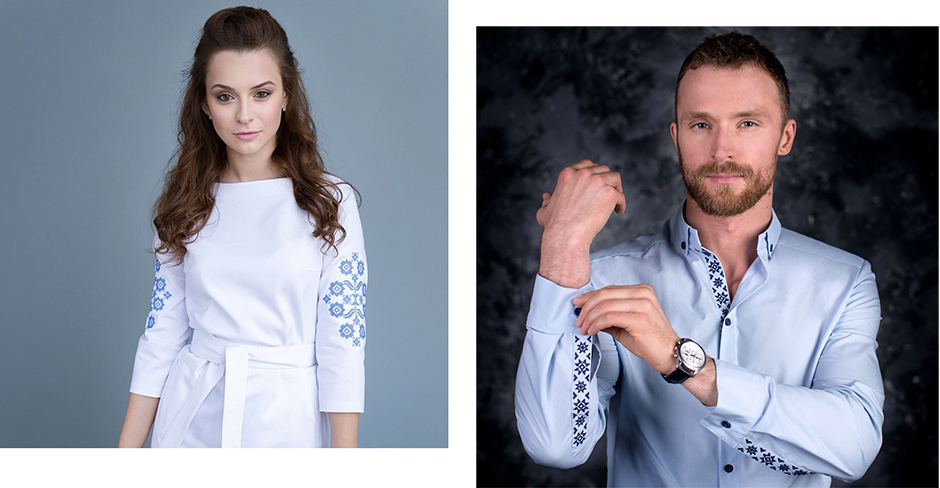 There is a chance that once you come to Belarus, you will feel irresistable craving for cornflowers and traditional ornaments. That is why you should know that Honar finds inspiration in belarusian folk culture and creates modern clothes on its basis. They have male sweatshirts with historic emblem Pahonia (from € 30) and female dresses with flower pattern (from € 40). You can also find nice bags by Farbotka and other good accessories on the brand's website.

Where to buy? Order your next favorite piece of clothing delivred on the website or send a message in Facebook.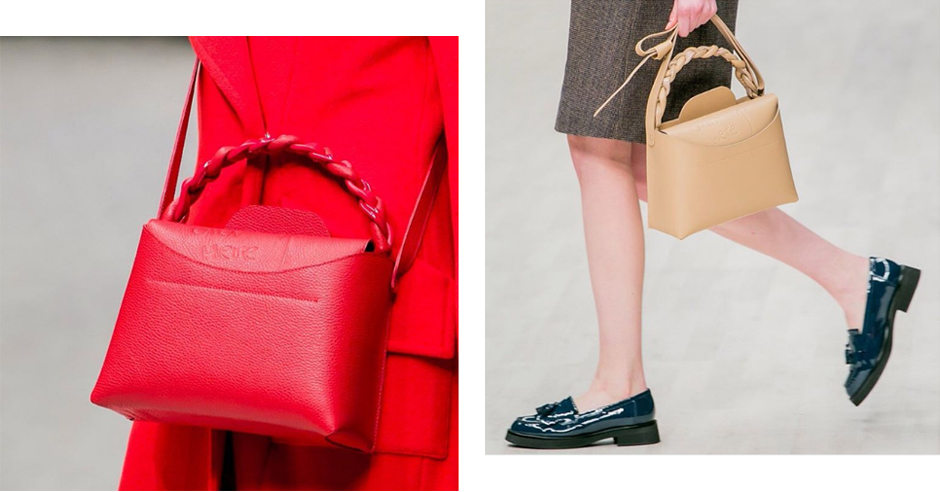 It is a perfect brand for you, if you decided to buy a bag that wouldn't get worn out or become old-fashioned in next 10 years. The belarusian bag designer creates products of the highest quality. By the way, according to the designer, that is female travellers who buy big backpacks (from € 210) more often than others.

Where to buy? At BFM Concept Store (Metropol Mall, 5, Niamiha vulica, 2nd floor).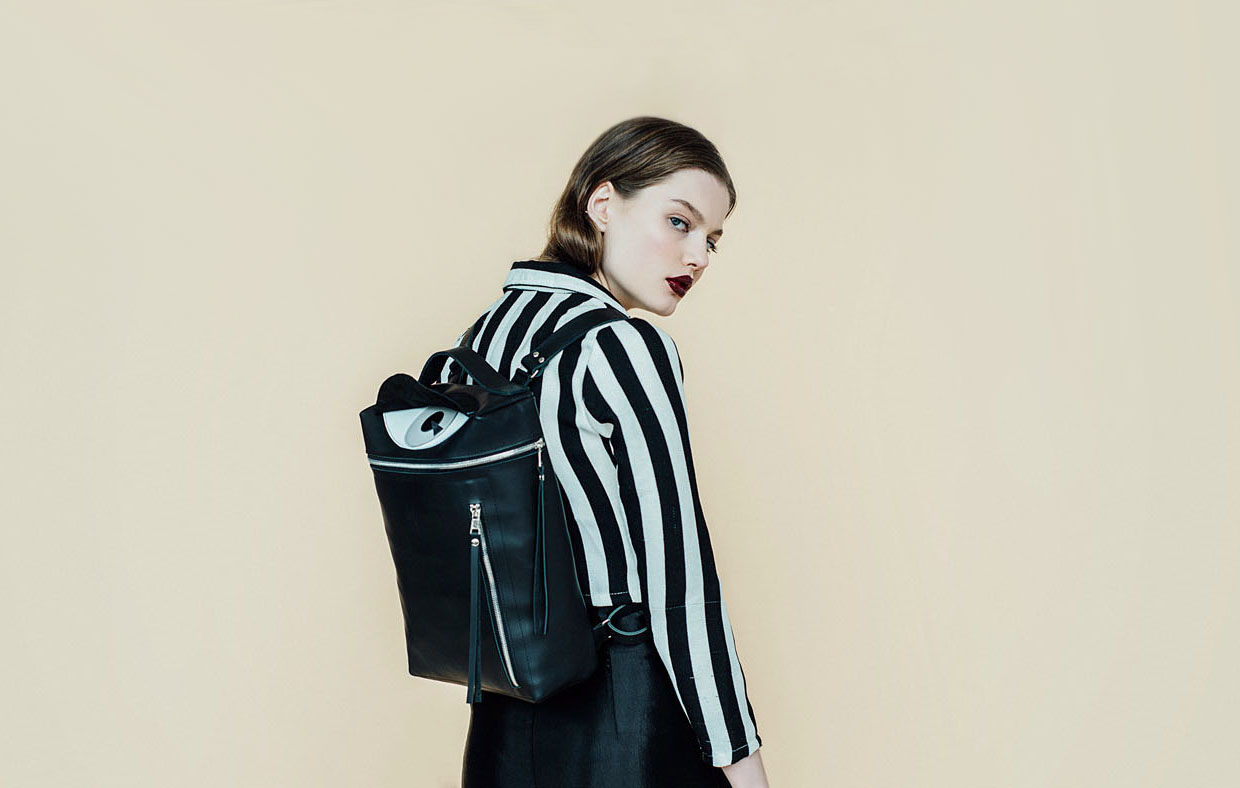 Big-eyed and sharp-toothed backpacks are a cool alternative for ordinary boring bags. Holywool offers leather bags for those who have good dress sense (and also sense of humor).

Where to buy? Place an order on the website or in Instagram.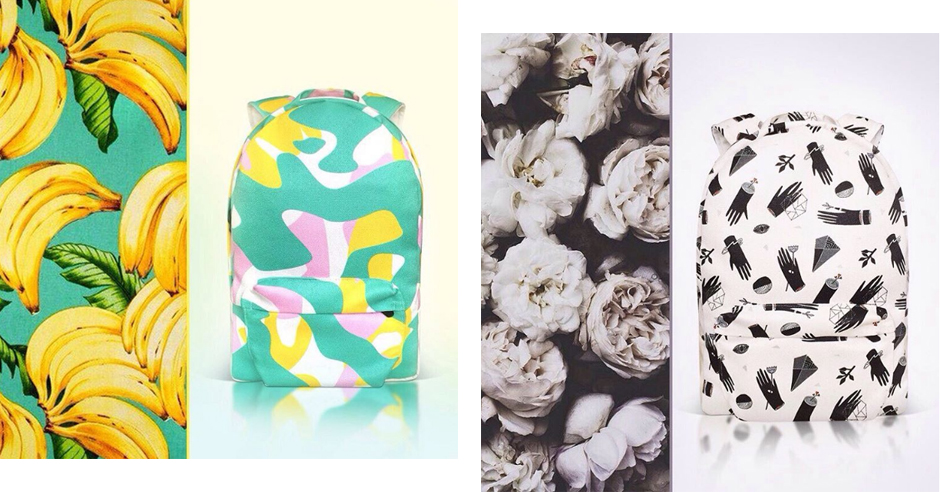 All kinds of democratic fabric backpacks and belt bags – that is exactly what true travellers need. There wiil be enough room for all your carry-on luggage!

Where to buy? Contact on the website or Instagram.
Text by Yulia Mironova, translated by Alexandra Murashko