FAQ: How to Come to Belarus? (updated)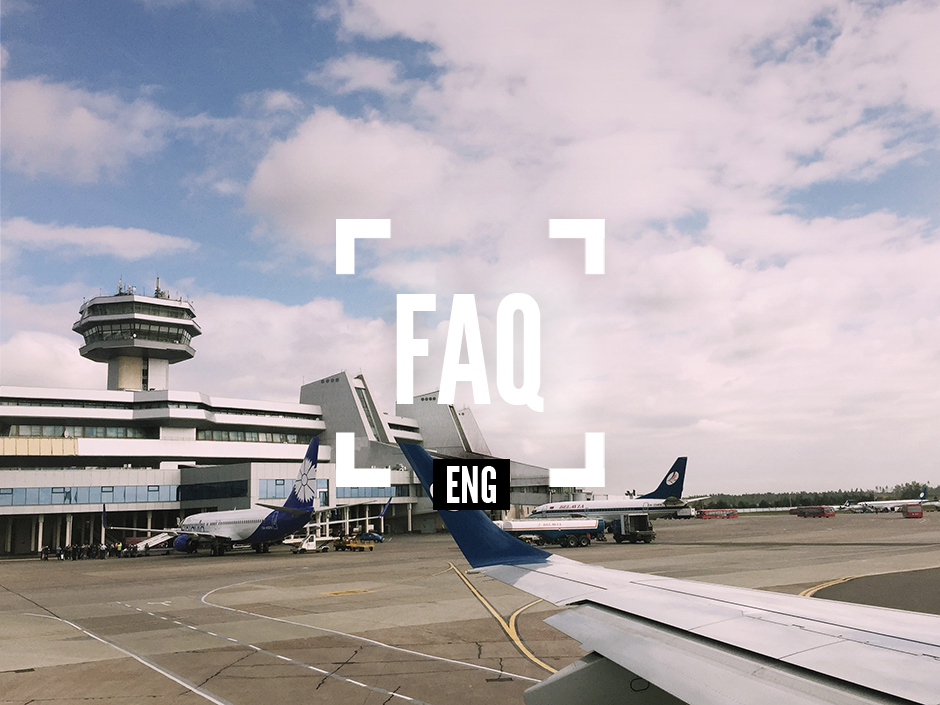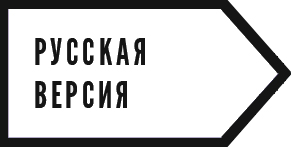 Belarus is one of the last terra incognitas in Europe and can turn out to be an intriguing place for a curious traveler who is fed up with all European cities. As visa restrictions are getting softer Belarus is becoming more attractive. That's why we've carefully studied dozens of official papers and websites to make a summary of all you need to know to come here: from getting a registration to downloading useful apps to your smartphone.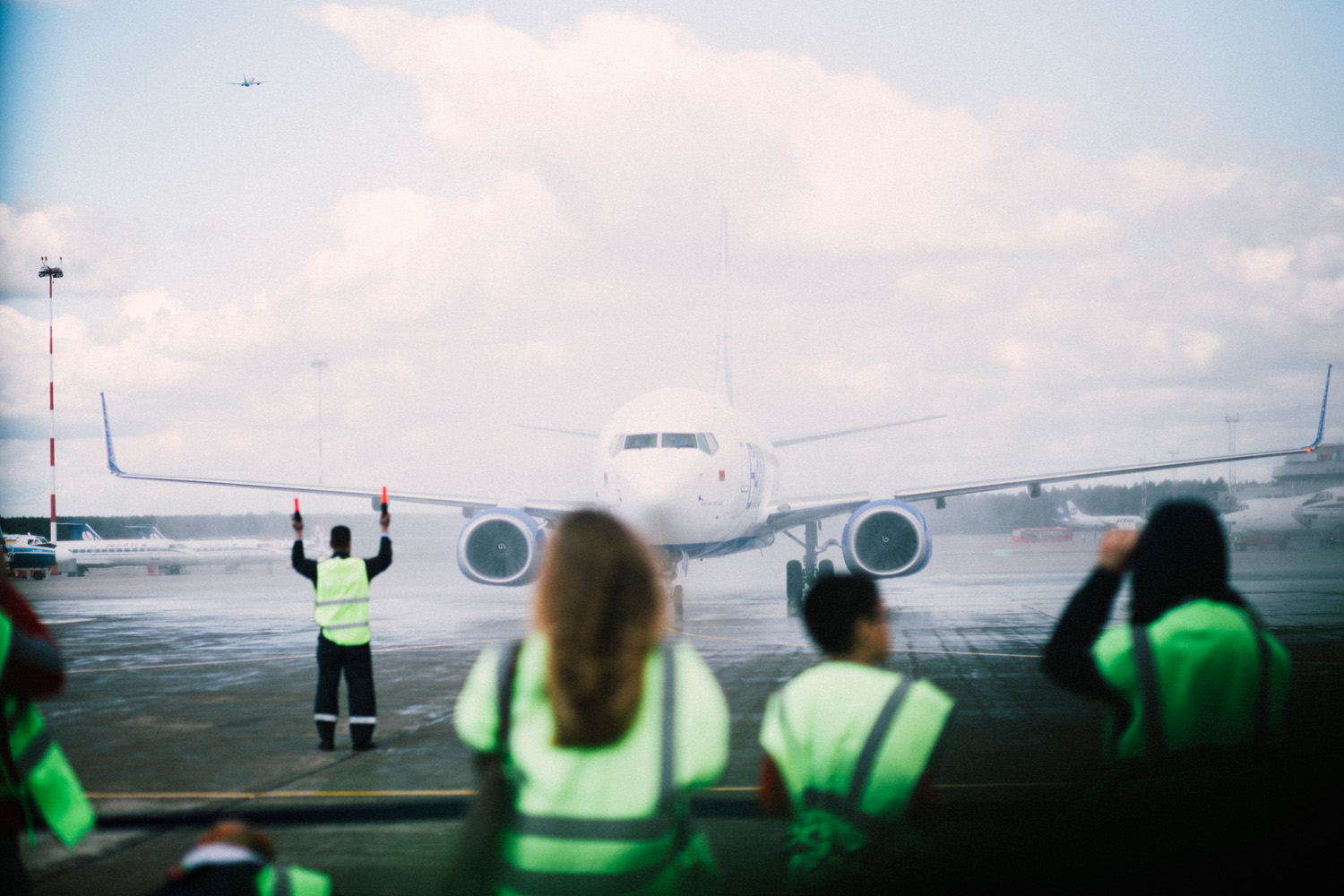 Who needs a visa?
There are three types of Belarusian visas: transit (2 days), short-term (90 days) and long term (valid within a year, allows 90 days of staying in the country). Tourists usually need a short-term visa which can be single, double or multiple entries. But if you plan a short visit and follow some simple rules, you can arrive without one. Here are the details of visa procedure in Belarus.
Without a visa
No visa for short-term visits (usually up to 90 days)

Azerbaijan (90 days)

Armenia (90 days)

Brazil (twice a year up to 90 days)

Venezuela (90 days)

Israel (90 days)

Georgia (90 days)

Kazakhstan (90 days)

Kyrgyzstan (90 days)

Qatar (30 days)

Cuba (30 days)

Macedonia (with an invitation or a tourist voucher)

Mongolia (90 days)

Moldova (90 days)

Russia (90 days)

Tajikistan (90 days)

Uzbekistan (90 days)

Ukraine (90 days)

Serbia (30 days)

Turkey (30 days of one visit and up to 90 days within one year from the date of first entry)

Montenegro (30 days with an invitation or a tourist voucher)

Ecuador (30 days of one stay and 90 days within a year)

Chinese citizens don't need a visa in case of a transit travel (up to 3 days if you come by direct flights from China and have a valid Schengen visa). In case of group tourist visits you also need no visa.

Travellers from 80 more countries don't need a visa if they arrive at the national airport Minsk and stay in the country for no more than 30 days. This includes all the counties of the European Union, USA, Brazil, Japan, Indonesia and some others. Citizens of Vietnam, India, China, Lebanon and some others will need to have a valid Shengen visa and tickets back. In case you want to use this visa-free opportunity you can't arrive or go back through Russia as there is no border control with this country.
All in all, you will need your passport, insurance (see below) and proven amount of money for your stay (approximately € 22 a day). Welcome to Belarus!

List of the lucky countries :
Albania
Andorra
Antigua and Barbuda
Argentina
Australia
Austria
Bahrain
Barbados
Belgium
Bosnia and Herzegovina
Brazil
Bulgaria
Canada
Chile
China
Croatia
Cyprus
Czech Republic
Denmark
Dominica
El Salvador
Estonia
Finland
France
Gambia
Germany
Greece
Haiti
Honduras
Hong Kong
Hungary
Iceland
India
Indonesia
Ireland
Italy
Japan
Kuwait
Latvia
Lebanon
Liechtenstein
Lithuania
Luxembourg
Macau
Macedonia
Malaysia
Malta
Mexico
Micronesia
Monaco
Namibia
Netherlands
New Zealand
Nicaragua
Norway
Oman
Order of Malta
Panama
Peru
Poland
Portugal
Romania
Samoa
San Marino
Saudi Arabia
Seychelles
Singapore
Slovakia
Slovenia
South Korea
Spain
St Vincent and the Grenadines
Sweden
Switzerland
United Kingdom
United States
Uruguay
Vanuatu
Vatican
Vietnam
There some more ways to come to Belarus without a visa: you can come to travel around the ancient forest Biełaviežskaja pušča or the beautiful city of Hrodna and Augustow channel.

All the details about visa-free Belarus | 5 ideas for 5 visa-free days in Belarus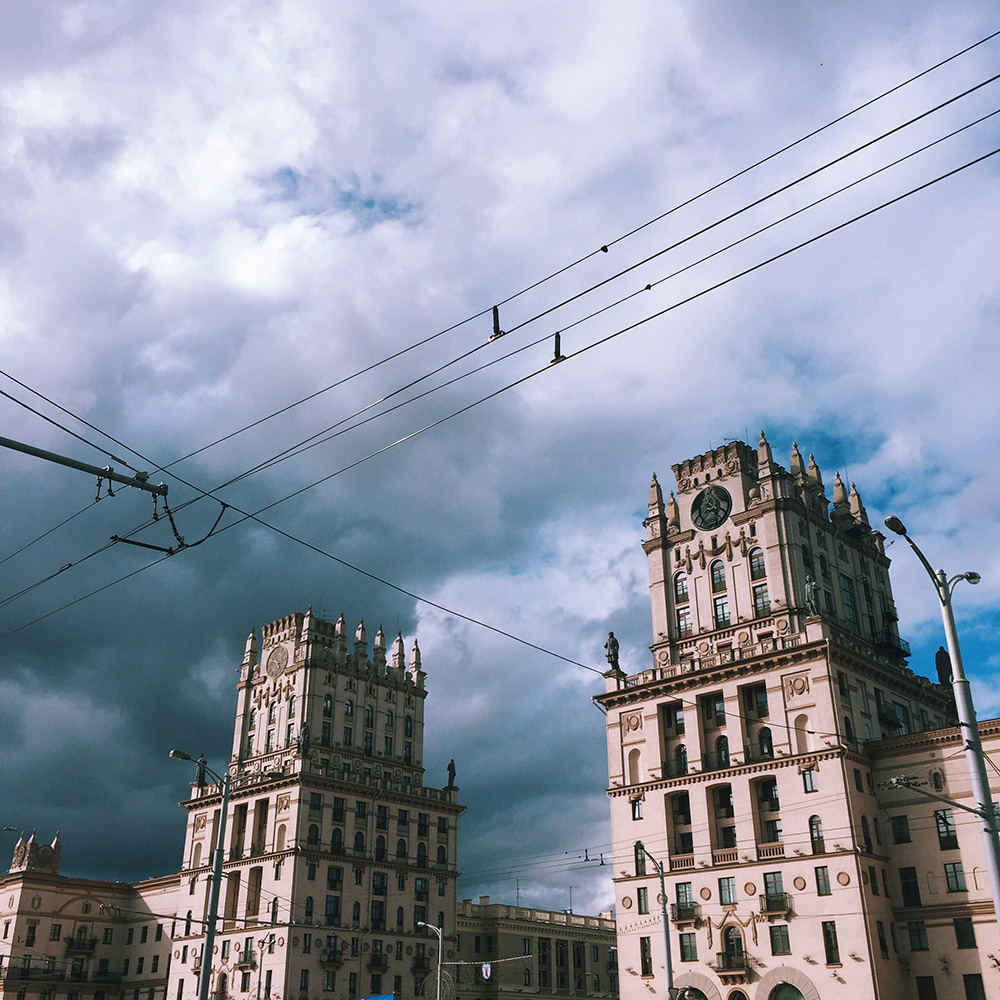 Obtaining a visa
Wanna come for a longer stay? For all the others the visa process is not so scary as it may seem.
To get a visa you should apply to the Consulate of Belarus in your country. There you can specify which documents you need as there may be some differences in different countries, but generally this list is enough:

Visa application form

one photograph (35×45 mm, not older than 6 months)

valid passport

medical insurance

a confirmation of the consular fee paid

visa support documents
Visa support documents should confirm your purpose of travel to Belarus. It can be an invitation from your friend or a contract with a travel agent. The good news: in many countries you don't need such documents according to the decision of the consul (lucky citizens of Australia, Austria, Andorra, Argentina, Bahrain, Belgium, Brazil, Bulgaria, Great Britain, Hungary, Germany, SAR China Hong Kong, Denmark, Greece, Ireland Iceland, Spain, Italy, Canada, Qatar, Cyprus, Korea, Kuwait, Latvia, Liechtenstein, Lithuania, Luxembourg, SAR China Macau, Malta, Monaco, Netherlands, New Zealand, Norway, the United Arab Emirates, Oman, Poland, Portugal, Romania, San Marino, Saudi Arabia, Slovakia, Slovenia, United States, Uruguay, Finland, France, Croatia, Czech Republic, Chile, Switzerland, Sweden, Estonia and Japan). Anyway, better call in advance to your consulate and clarify the situation.

Your visa will be ready within 5 working days (in urgent cases it may be even 2 days, but you will have to pay additional fee for that).
Speaking of payment, visa cost varies and depends on your citizenship and visa type. For most countries it's € 50-60, for the citizens of Lithuania, Latvia, Poland and Estonia – € 25. The full list is available here.
If you don't want to bother with the consulate, here is another possibility: get your visa at the consular section of Minsk National Airport (only if you come with a direct flight). In this case visa will cost about twice as much as the usual one. Also be sure to send the documents to the visa center at the airport beforehand. They must be delivered at least four days before your arrival, so ask your friends or travel agency. Mailing address: Division for the Admission of Foreigners of the Consular Department of the Ministry of Foreign Affairs, Minsk International Airport, 220054 Minsk; phone 375 172 792 058. Department workers should put a special stamp on your documents marking that they are admitted, so ask them to fax or e-mail you a copy of your documents with this stamp. You will need to show it to the airport staff while checking in on your flight. Consular fee at the airport should be paid in euro in cash only.

How to get insurance?
Insurance is obligatory for all foreigners coming to Belarus. It can be an insurance from "Belgosstrakh" or "Eximgarant" which you can buy on the border (at the airport or border control look for a window that says "Obligatory medical insurance"). You can pay for the insurance in Belarusian or Russian rubles, dollars or euros (31 € for 30 days' insurance, € 89 for 90 days).
Insurance from "Belgosstrakh" can be made for you by your local friend (or inviting organization) in Belarus: they just need to tell the insurance agent your full name, address of permanent residence and dates of visit to the country. They should also send you the insurance itself, as you need to show it while crossing the border.
You can also make the insurance in your own country, just make sure it meets all the following requirements:

Name and details of the insurance company (address and telephone)

Your first and last name,

Validity area — Republic of Belarus or the whole world,

The insurance contract period should cover the dates of your stay,
The insurance amount should be not less than € 10 000. The insurance cards without specifying the amount of insurance are accepted only if they are valid for traveling all over the world.
You can skip the insurance if you are a citizen of the states having international agreements with Belarus on providing free emergency medical help. These are Russia, Armenia, Kazakhstan, Kyrgyzstan, Moldova, Tajikistan, Ukraine and Uzbekistan.

On the border
Prepare your passport and insurance (or buy it – insurance, not passport, of course) for checking in.
Fill out a migration card. It should be given out by a flight attendant, train or bus steward or stewardess. You can find instructions for filling out on side A. Border control officers will put a stamp on the migration card and give you back side B. You must get there a registration stamp (in case you stay in Belarus for longer than 5 days – more information below) and give back at the border control point when you leave Belarus. Be careful not to lose it as you can get a fine up to 1050 BYN (€ 500) for an administrative offense.
If you travel by car you should have an insurance certificate valid on the territory of Belarus and confirmation of the insurance liability in the member-state of the Green Card System.
If you go to Belarus for less than 30 days, you should have enough money which officially is two basic units per day of stay (in December 2017 it is about 46 BYN or € 23 per day). If you are going to stay longer it should be 50 basic units for the whole period of time (1150 BYN or € 575).

Important: double check that there is no random money in your documents as it can be considered as bribery. At the border you are not allowed to take pictures or videos and talk on the phone – leave it for later.
You are allowed to bring with you no more than three liters of alcohol, 200 cigarettes (50 cigars or 250 g tobacco). Total luggage should not be more than 50 kg. We doubt that you will need more, but if this is the case, be ready to pay at least € 4 per each kilo of the overweight. Fill out the declaration if you have more than $ 10 000 in cash. Weapons, drugs and explosives are not allowed – no surprises here. If you are traveling with a dog or another animal, prepare the vet certificate.
Unfortunately, not all of our officials are fluent in English, so some basic knowledge of Russian language or some translation app on your smartphone will be a good idea.
More info on the State Border Committee website.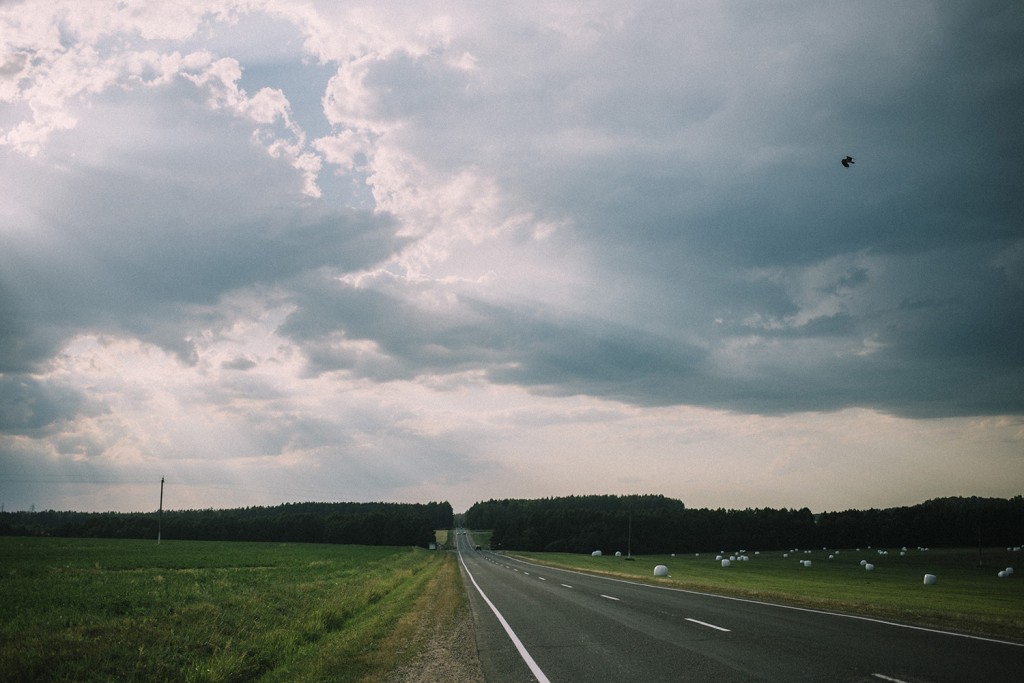 How to get to Minsk from the airport?
Minsk Airport is 40 km away from the city. You can get to the centre by bus, train or taxi.



300E bus or 1400TC/1430TC minibus. Probably the most convenient way to reach the city center is by bus – it will bring you to the central bus station plus you get a free sightseeing tour as the bus goes through the main city avenue. You can buy your ticket in the airport terminal or from the driver. The bus and minibus tickets cost 4 BYN (about € 2). If you buy from the driver, only BYN will be accepted, so exchange a small amount at the airport. The road takes about an hour and the bus also stops at "Uručča" metro station. Buses start their route at 00.30 and end at 23.50, leaving almost every hour (during the daytime – every half an hour). The bus stop in the airport is directly at the exit of sector 5-6 in the arrivals area.



Taxi. Taxis are waiting for their passengers in front of the 5-6 sector in the arrivals area. The distance from the National Airport Minsk to the first metro station "Uručča" is about 33 km, to the center of Minsk – 42 km. Travel time is 30-40 minutes. If you are ordering a taxi online the prices start from 30 BYN (€ 17). Most popular taxi options: 135, 7788, 157, 107, 152. You can also book a car in advance via Uber: a trip to the nearest metro station will cost € 10, to the city center – € 16.



Rent a Car. Finally, you can rent a car for maximum freedom and independence from transport schedules. You can find several car rentals directly at the airport on the 1st floor, sector 3-4 (Sixt, Auto-Sale, Avis), the price for one day is about € 40-50.

Where to exchange money?
The national currency in Belarus is the Belarusian ruble BYN. It is not freely convertible, so you can't buy it in advance.

Belarus went through denomination in 2016 and now we have new money in banknotes (5, 10, 20, 50, 100, 200, 500 rubles) and coins (1, 2, 5, 10, 20, 50 copecks; 1 and 2 rubles). Exchange rate for € 1 is about 2,30 BYN (check the current rate of the National Bank or through any online currency converter).

Money can usually be exchanged at banks or exchange offices (you can find them in hotels, supermarkets and shopping malls, at the airport or railway station). There is no exchange commission. Dollars, euros and Russian rubles are available at all money exchange offices. You can also get your euros or dollars from ATMs or simply pay by card (accepted almost everywhere).

How to use public transport?
There are all kinds of public transport in belarusian cities: buses, trolleybuses, trams, taxis and minivan "taxis" (so called marshrutka). In Minsk there are also two metro lines.
You can buy public transport tickets at "Minsktrans" («Мінсктранс») or "Belsayuzdruk" («Белсаюздрук») kiosks at most bus stops or directly from the driver (the ticket will be a 0,05 BYN more expensive then).
In Minsk one single-ride ticket costs 0,6 BYN/0,2 € (0,65 BYN/€ 0,25 for metro or if you buy from the driver). You can also buy a smartcard with a given amount of rides or given period of time for different kinds of transport. The most useful for you will probably be a card with unlimited amount of rides (except for metro) for 1 day (2,97 BYN/ 1,5 €), 2 days (5,24 BYN/ 2,2 €), 3 days (7,22/3,5 €). There are also options for 10, 15, 30 and 90 days of unlimited rides, but in this case the price will differ depending on the types of transport you want to use (from 9,5 BYN/4 € to 109,59 BYN/55 €). Another option is a smartcard with a limited amount of rides (from 10 to 100 rides). The price depends again on the types of transport (from 5,7 BYN/2,5 € to 62,25 BYN/27 €). We're sorry it's quite complicated – better ask your local friends to figure out the best variant for you.
Every time you take a bus, put your smartcard to a special device at the door or validate your one-time ticket. The devices should give a reassuring beep and you can travel with clean conscience. Transport control is not so rare and the penalty is 11,5 BYN (€ 5) which you have to pay on the spot.
Transport runs on schedule, so you can check the time and routes on the website (so far only in Russian). Many bus stops have electronic displays where you can see how many minutes are left until the next bus.

Unfortunately there are no night buses in Minsk and the metro runs only until 0.40 a.m. After this time the main means of transport are your own legs, and a taxi – you can call 135, 7788, 157, 107, 152 from your phone. Price is about € 3-4 for 8-10 km. Uber also works here with rates around € 10 for a ride from one end of the city to another.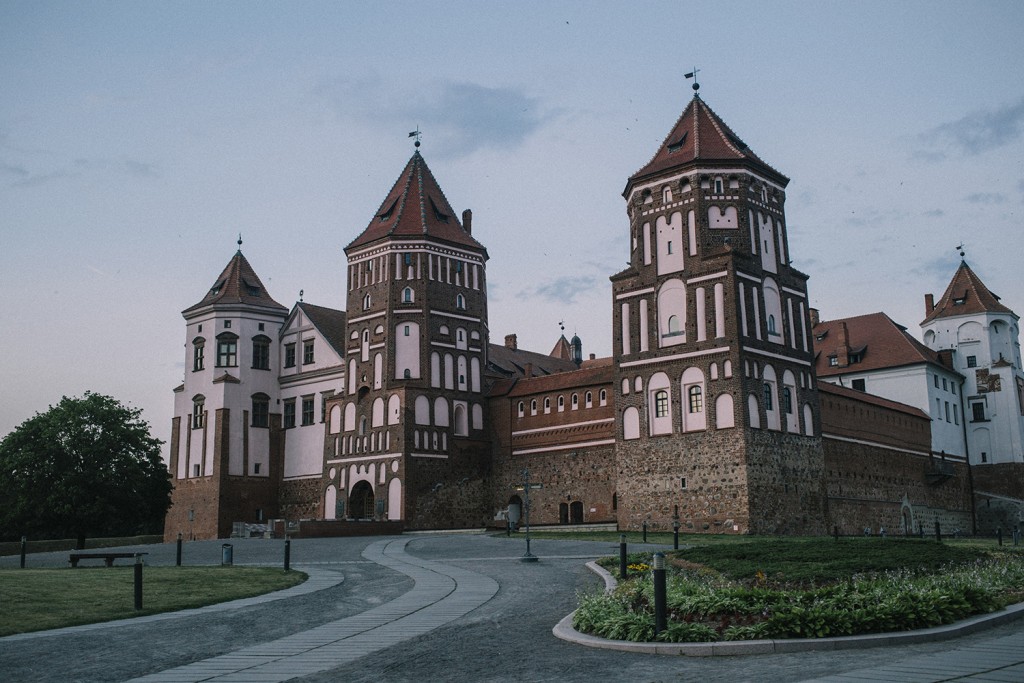 How to obtain registration?
It is important: all foreign citizens spending more than 5 days in Belarus should have an official registration (otherwise you will get a fine up to 500 € on the border).
Good news for the citizens of Latvia, Lithuania, Russia, Ukraine, Kazakhstan and United Arab Emirates: you can relax and enjoy your time in Belarus as you don't need the registration for 30 days. Staying in the hotel is also convenient because the staff usually makes the registration for you.
Everyone else should make a temporary registration in the Citizenship and Migration Department of the Ministry of Internal Affairs at the place of actual residence. You can check the list of district offices with addresses and working time here (only in Russian). The registration should be done within five working days (excluding Sunday and public holidays).

For the registration you will need a request and application from the owner of the place where you will stay during your visit, your passport, insurance, migration card and a receipt of registration fee payment (0,5 basic amount, around 5 €, bank details here). Check that the officers put the registration stamp in your migration card and give it back at the border control when leaving Belarus.

All the details about foreigners' registration in Belarus

How to travel around Belarus?

Train is a popular and convenient transport here and the route network covers most cities. Check the schedule on the website. If you see the electronic registration badge, it means that you can pay online by card and there is no need to print the ticket, so you can save trees and paper and simply show your passport when boarding the train. Otherwise you can buy any ticket at the railway ticket office. Ticket price depends on the distance and the level of comfort of the train.

Buses go wherever the train don't. Check the schedule and buy your ticket online or at bus stations.



By car. Although public transport in Belarus is developed quite well, there are still a lot of interesting and faraway places where you can best get by car. So rent a car and plan your own route. Pay attention that we have some toll roads in Belarus – you can find the info and map of toll roads here under the section "In Belarus, there is a toll collection system in place – BelToll".

How to stay in touch?
In Minsk you can easily find wi-fi connection in most cafes, shopping malls and hotels, so just ask the staff for the password. Wi-fi in the streets is not for free. Buy a plastic card "Beltelecom" with a username and password (again "Belsayuzdruk" / «Белсаюздрук» kiosk, you might find it quite useful) or pay through the web-portal self-service (it opens automatically when you connect to the network Beltelecom). Three hours of the Internet will cost around € 3. Check out the coverage map here.
For mobile connection buy a local sim card from Velcom, MTS or Life. The connection itself is usually free of charge (but you will need to show your passport when buying a SIM-card). Many tariffs include some free calls and Internet traffic – ask your mobile operator.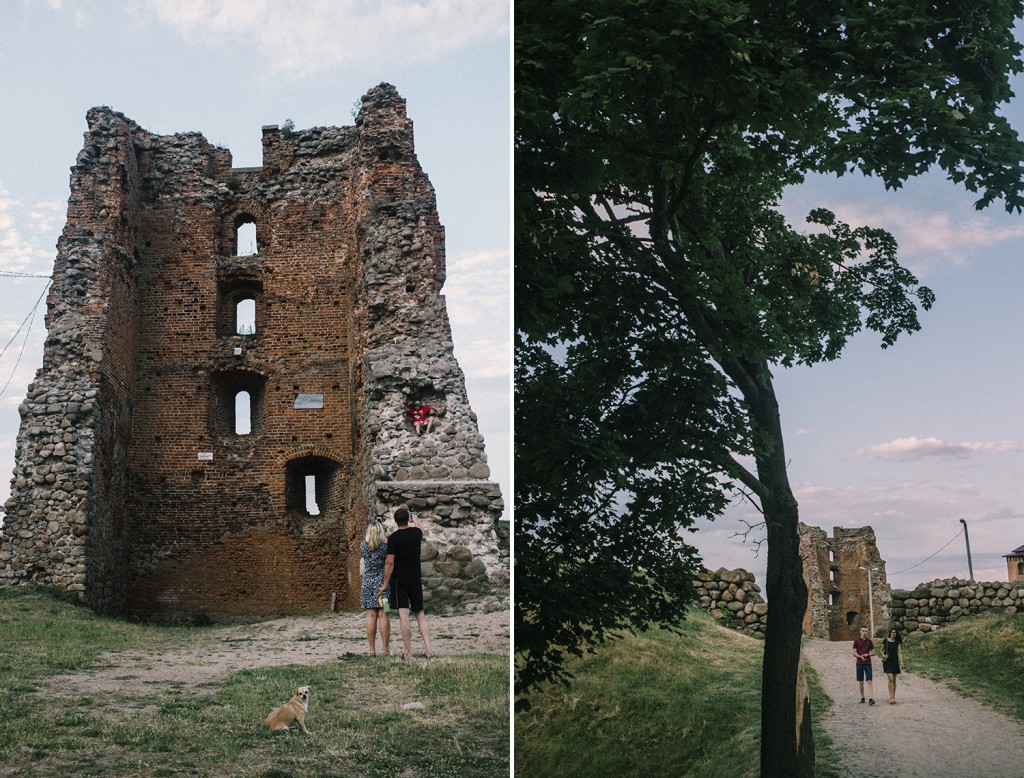 Emergency and safety
112 – Emergency number

102 – Police

103 – Ambulance

In case of health emergency do not forget to show your passport and insurance card. Emergency phone numbers of belarusian insurance companies: Belgosstrakh +375 17 252 48 90, +375 29 231 42 24 (MTS), +375 25 741 42 24 (life), +375 44 741 42 26 (velcom); Beleximgarant + 375 173 60 21 21.
Minsk is mostly a safe city and you don't need to worry even in the suburbs in the evening.

How to get tax free?
If you're making a one day shopping in one store and pay 80 BYN and more, you can register Tax Free. It is possible only in certain shops participating in the refund program – check the list.

In the store you need to ask for a special form for a VAT refund. Show the employee your receipt and your passport. The refund check should be issued in two copies – one is for you, the other one stays in the store. Check that your data has been entered correctly, that there is the signature of the seller and store stamp and the original receipt is attached.
When leaving Belarus show your purchases to the customs officers. The packages must not be opened. The custom officers will give you another stamp on your form (remember that this must be done within three months from the date of purchase).

When you come home fill in your bank card number on the back side of the form and send it by mail (special envelope with the address RUE "Beltamozhservice" should be given to you together with a check). Don't put it off for too long as it is valid only during 6 months after the purchase. Within 30 days after the "Beltamozhservice" receives your letter they will transfer the money to your card. All the rules of tax free refund are here.

Info / Lifehack

Time zone GMT + 3.

Current sockets – 220V, 50Hz (European plugs fit, but for British or American you will need an adapter).

Telephone code +375.

minsktourism.by – official Minsk tourist website

minsktourism.by/information-for-tourists – a list of contacts and embassies in Belarus

belarustourism.by – how to get, what to do and where to stay in Belarus

rw.by – train tickets and schedule

minsktrans.by – city public transport, international and inter-city buses in Belarus

kvitki.by – system of electronic tickets for cultural and sport events

bycard.by – movie tickets online

relax.by – entertainment catalog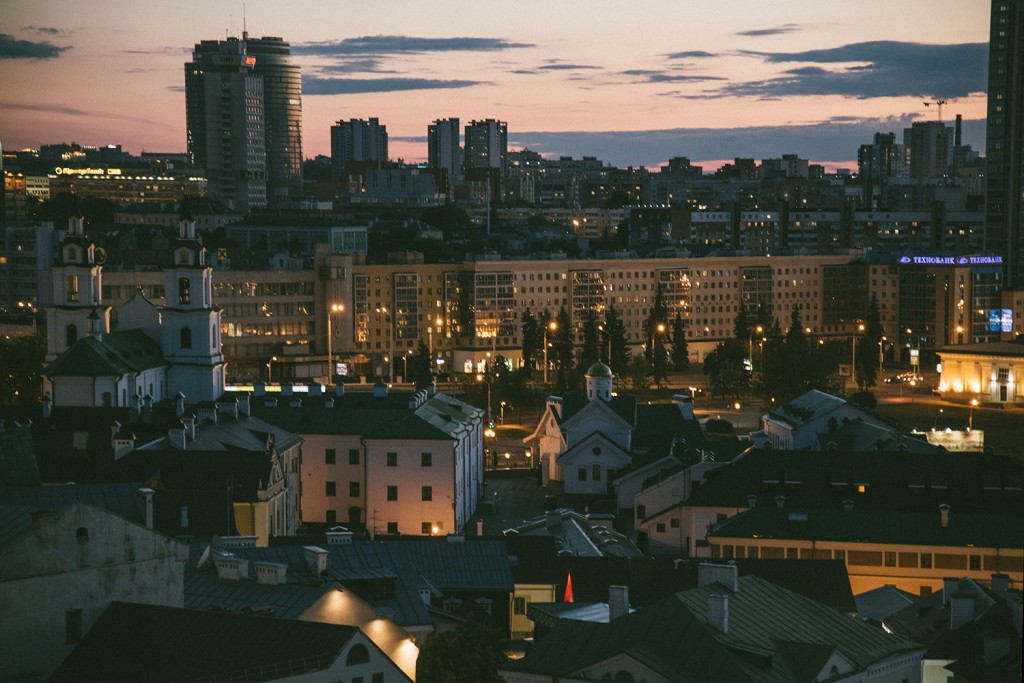 Text and translation by Maria Gulina, photo by palasatka