Autumn in Minsk: 9 Places to Find Zen
You can do anything in Minsk: become a regular on its festivals, treat your belly richly, set off some cultural experience or set the rythm of the nightlife. To top the list up you need some unbusy contemplation places. Mark this 9 most charming sites to explore.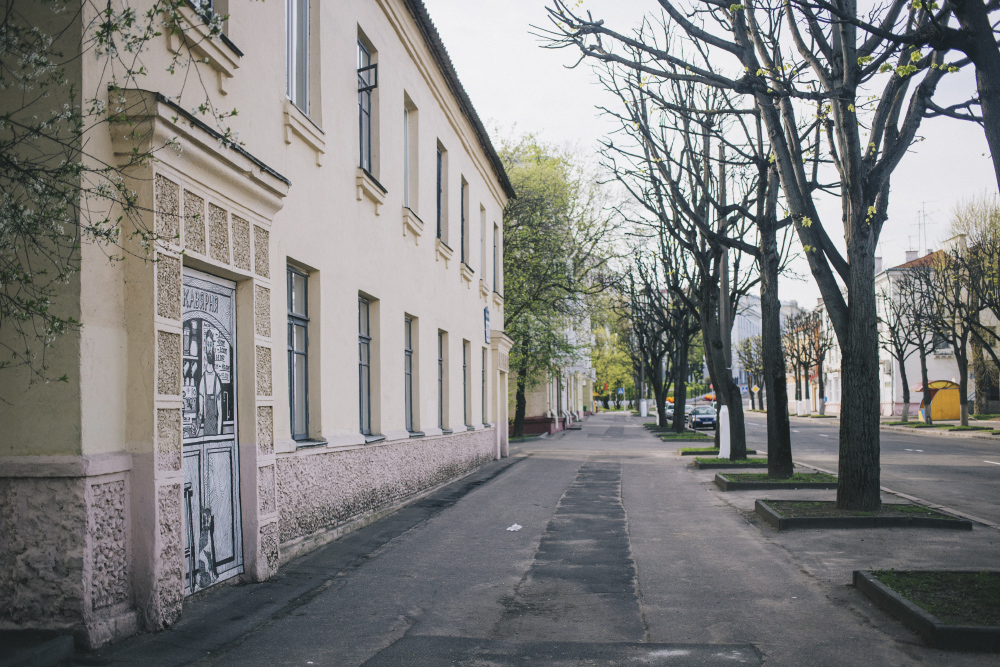 Čyrvonaarmejskaya Street

Here you get into a slow-life. The spirit of this calm and atmospheric neighborhood is especially strong in the part behind tram lines. With old buildings, factory's workshops and the park the street doesn't differ much from what it was like in the 80s. Even with brand new bike lanes. Its central location doesn't make you go far. So that chilling on Čyrvonaarmejskaya is universal as you'll probably be somewhere around anyway.

Zalataja Horka

This island of peace would hardly be found without a clue. Just in a few minutes from city hustle and bustle – Praspiekt Niezaliežnasci or Dozari nightclub – the tiny quarter keeps unflappable quiet. Varied houses, alleys and greenery play together a polyphony. After catching your enlightenment, see the Military graveyard and the Church of St. Roch there.

The Park Behind the Red Church

Behind the Red Church, near the Belarusian cinema's history museum, there is another zen location. Its serenity is attacked from every angle, but the site with a fountain under willows has some kind of lightly glowing aura. The park was lately named after a famous national public figure, who donated for the Church construction after his children, Alena and Simon, died. Let your thoughts flow as the water there does.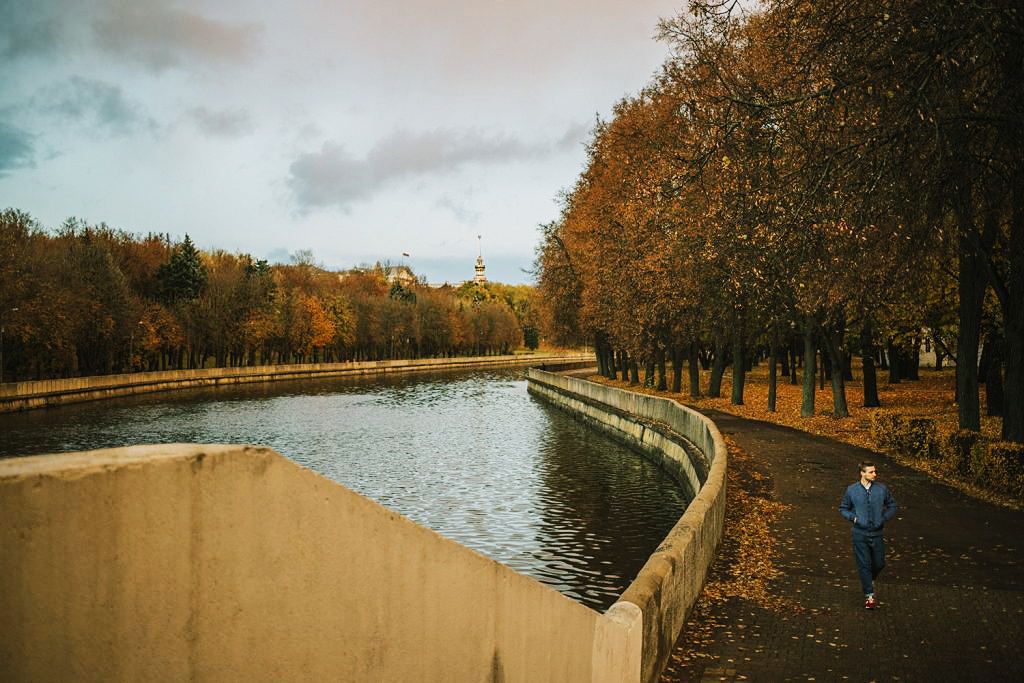 Svislač Riverfront

It shouldn't be hard to set some nice contemplation right on the main artery of Minsk. But it's a season site: once the frosts set in, its coolness loses ground. It's pretty challenging to meditate when the weather smacks you in the face. But in summer and early spring or autumn it's perfect for soul diving. To make it better mount a catamaran.

Pedestrian Bridge on Niamiha

Look for an urbanistic zen on the bridge that connects the trade houses of Niamiha. Often crowds spin there, but the measured noise of the road beneath is worth having its own audioversion to be uploaded among the ocean sound and birds singing. You'll collect the set of city accords in just a few minutes. Minsk plays industrial music of its own composition.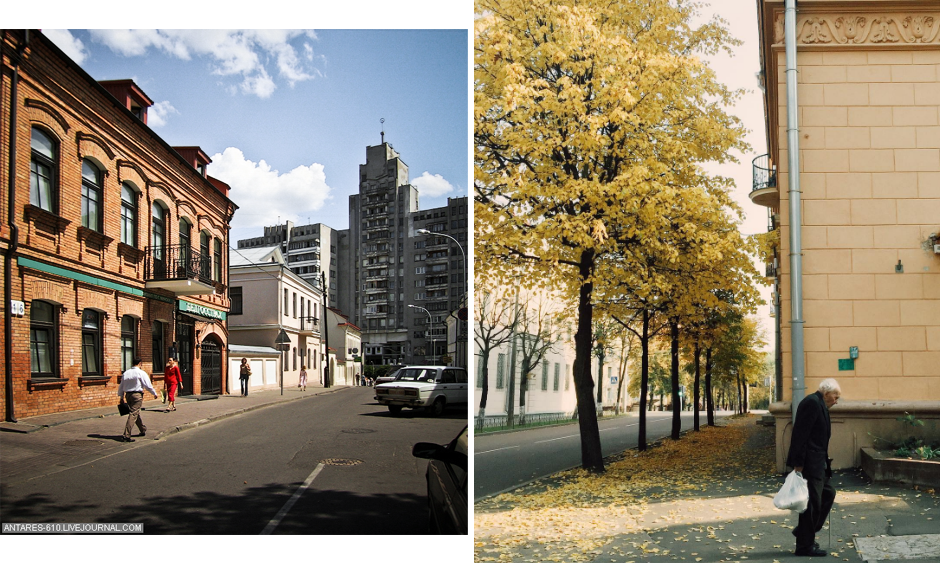 Rakaŭskaje Pradmescie

Release yourself behind the barricade of the giant house on the Niamiha street. Cozy and space-saving building creates an ambience that suits your mood of reflection and aesthetic contemplation. The microcosm of the place has the history – during the fascist occupation it was a centre of one of the biggest hebrew ghetto in Europe. To enlarge your walking route add there a few more spots: a classicist building of the 18th century synagogue (vulica Rakaŭskaja, 17) and Zalcman's synagogue (vulica Rakaŭskaja, 24) eracted nearby one century later.

Hrušaŭka

Too soulful anthill. The Hrušaŭka neighbourhood, a parallel universe of Minsk, is great for meditation because of its chamberness: even the rush and daily fuss seem there to be more calm. The little part of the capital that reminds of the countryside lives by its own rules: self-sufficiently and like it doesn't need other parts of Minsk. There're some similar quarters in the city and each one has peculiar undertones. Notice the time flowing and adobe the deliberate vibe of this slow-life.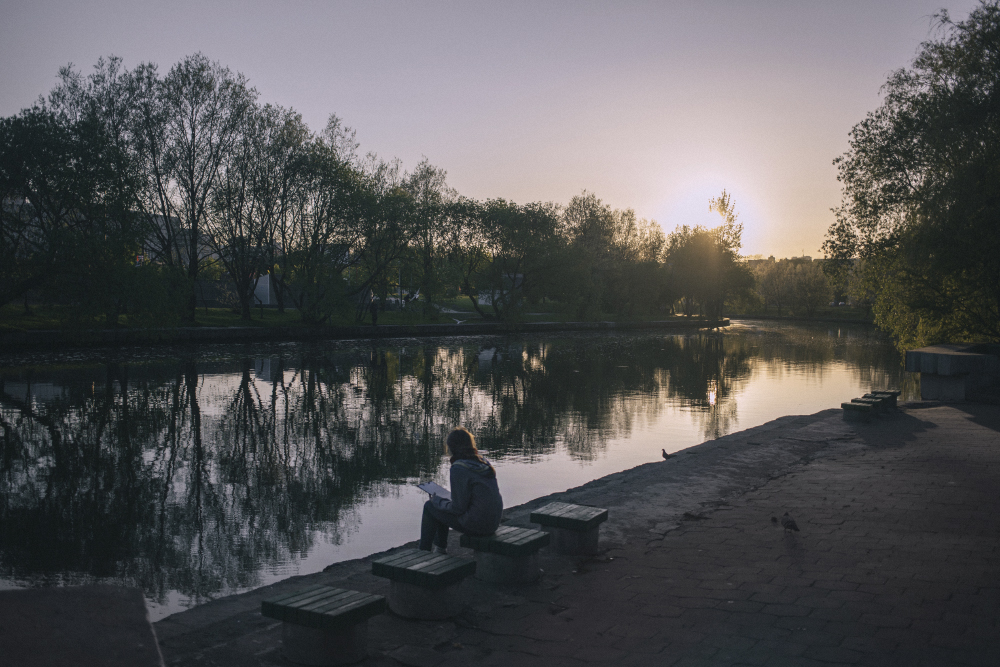 Sliapianskaja Water System

In case you want to meditate looking at water infinitely, head towards Sliapanskaja water system without a second thought. Among the artificial city waterfalls this harsh ferro-concrete cascade is the most beautiful creature. Besides aesthetic pleasures, the place will give you unbelievable sound therapy. Don't forget to bring some warm closes so that you could stay there forever.

Aŭtazavodskaja and Partyzanski Avenue

The neighbourhood of Autazavodskaja is covered with local mythology. City romance is often squeezed out by crime reports. Nevertheless there're sceneries that'll definitely set the right mood. Choose the two-storeyed houses as decoration: either accurate and solemn that frame the city road or those you'll see going to Dražnia district. They are allso charming, a bit more scruffy, but vivacious.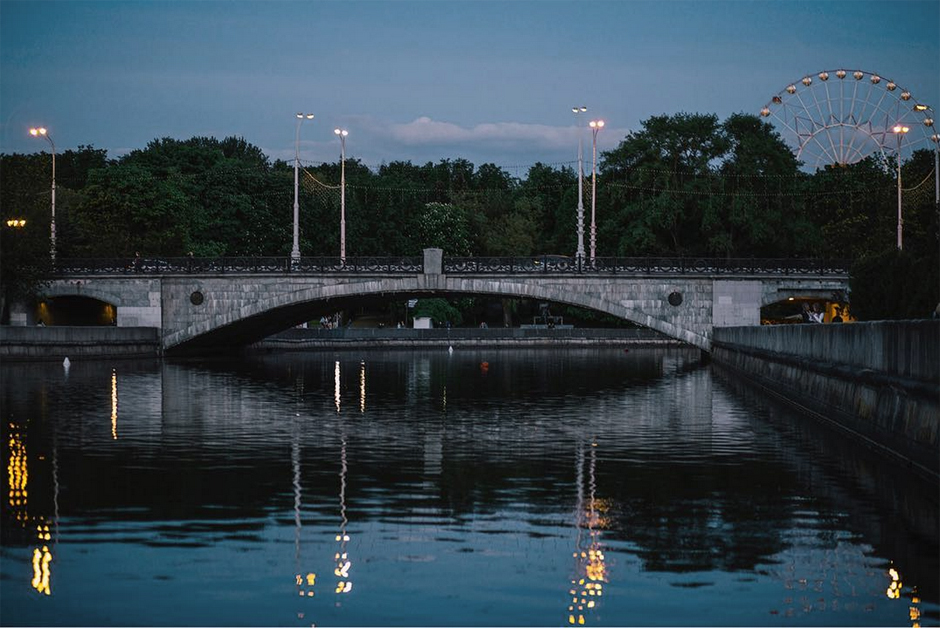 Photos by palasatka, antаres-610