Guide to Alternative Minsk
If it's not your first time in Minsk or a classical "Museum / Ferris Wheel / Opera" program is not your thing, we are about to open the door to the city "for locals". Here the bartender talks to you like a friend, and the price is often negotiable. We promise a lot of dancing, so do not forget to put on a cool lifestyle-clothes from the store Clans, in collaboration with which we've created this guide. Come on!
Cultural Program

Korpus (praspiekt Mašerava, 9, korpus 8) is an underground cultural center in the building of the former TV factory. True Minskers find themselves here at least once a week. Concerts, exhibitions, film screenings, lectures, open microphones, and other events unite here the best people of the city. A lot of events are free.

OK16 (vulica Kastryčnickaja, 16) is a cultural hub that made a huge contribution to the idea of Minsk as a new Berlin. On the area of 1500 sq.m. there're performances, experimental music projects and huge parties, which the city keeps memories of even weeks later. There's also Ruin Bar with the cocktails named according to the building's industrial past: "Sex in the workshop" or "From bell to bell". OK16 is located on the main alternative street of the city.

Ў Gallery (vulica Kastryčnickaja, 19) is a gallery of contemporary art which lets you feel the vibe of modern Belarusian (not only) artists, photographers, and performers.

Raketa Cinema (zavulak Rabočy, 3) is a cinema, where thanks to the Cinemascope project everything that does not fit into the "format" is screened: documentaries of the Beat Weekend festival about the new culture, worthy cinema novelties about artists and musicians, festival movies in the original language with subtitles, silent movies with live music, etc. The tickets cost about € 2.

Minsk film festivals that are worth mentioning are the green cinema festival Planetarium , the human rights documentary screenings Watch Docs and Cinema Perpetuum Mobile short films festival.

Belarus Free Theater will impress you, even if you have always considered yourself indifferent to this type of art. The cast successfully tours around Britain, the United States, Australia, and other countries. Follow them on social media to get to the performance in Minsk. You will be told where you should show up on time, the guide will meet you there and take you and the rest of the audience to the spot. You won't get any usual columns, floor-length dresses, or brandy during intermissions. The repertoire is difficult to describe: be ready to see a mix of poems by Harms, performances by Pussy Riot and your worst dreams. The price is a free donation.

Lo-Fi Customs (vulica Kastryčnickaja, 16/3) is a creative workshop, where you feel as if you've got into a cool personal studio. The creators of the project really made it first of all for themselves and their friends as a place to do tattoos, paint pictures, take photos, shoot video, make furniture and repair bicycles. The local parties have a special "custom" atmosphere.

It's not that easy to find Lo-Fi, because the space is located on the backside of the vibrant Kastryčnickaja Street. But the view of the calm Svislač river and the noise of passing trains create a special atmosphere. On the secret side of the street, you will also find excellent coffee by Kitchen Coffee Roasters and local beer at the speakeasy bar Local .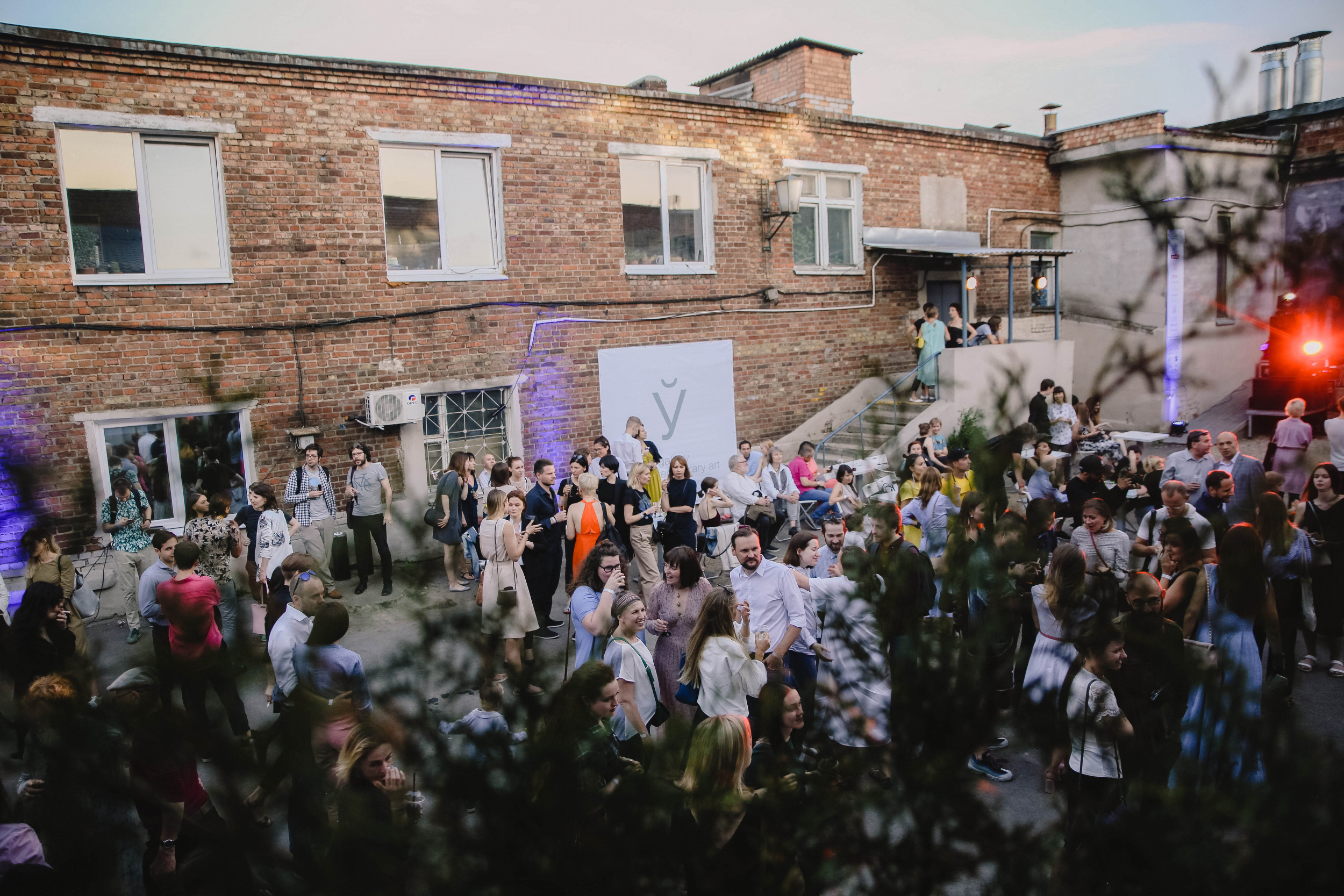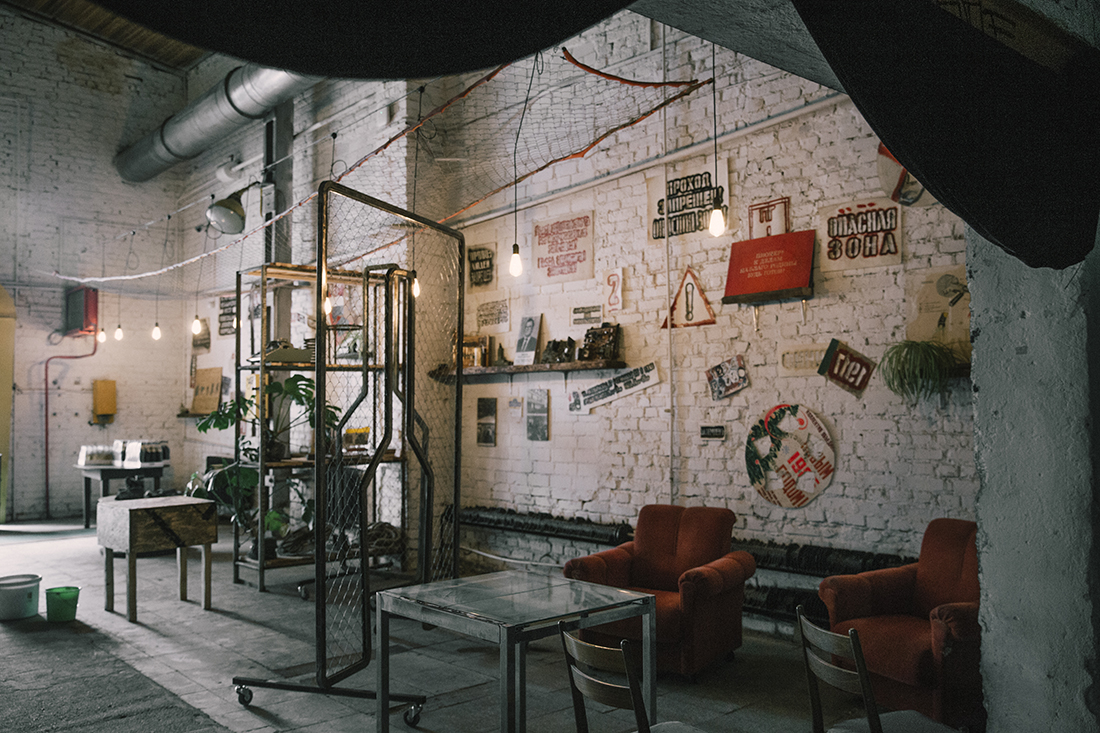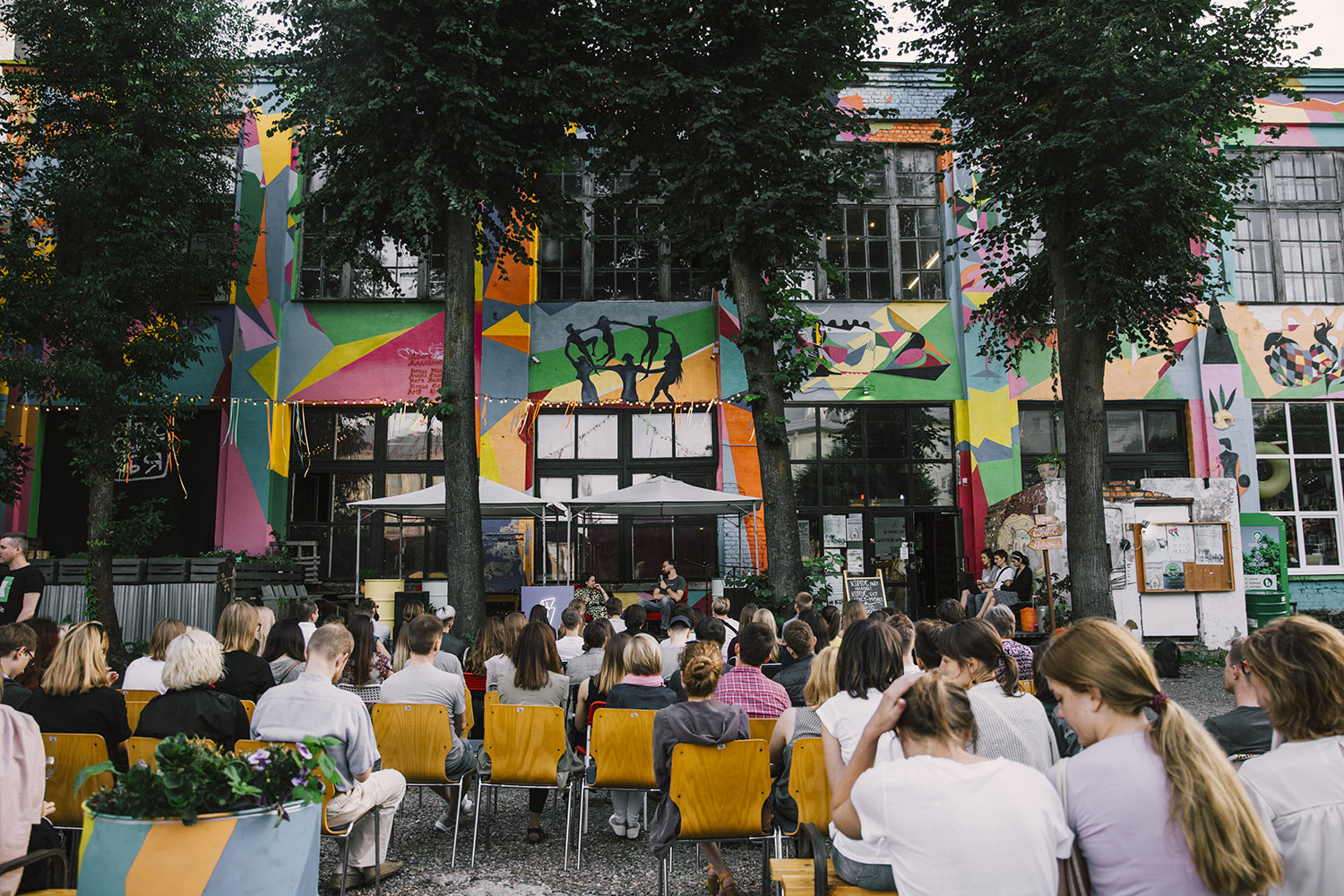 Parties

"Хулиган" (Huligan Bar) (vulica Kastryčnickaja, 16) is a legendary place for Minsk of the 2010s. Parties are held regularly here, the music is different: house, funk, synthwave. But all events have one thing in common – an already formed audience. At first, you may feel that you are on someone's birthday, but if you are cool, you will easily blend in.

Mechta Project are the biggest raves in the city. Put on your favorite sneakers and go burn the dance floor. The organizers invite top foreign musicians working on high-profile labels and able to shake up even the most sophisticated party.

Bassota are the parties under the slogans "Who, if not us" and "Minsk is alive". This local party has a huge army of loyal fans. Annual Bassota Birthday Party lasts for days, and even at the finish, the dance floor is not empty at all. Must-visit for the connoisseurs of bass. If you are hooked, you can find their merch t-shirts in the store Clans.

Sijanie are techno parties famous for a strong local line-up, decent foreign djs, and stable growth of the loyal public. If you like to dance with your eyes closed and wearing all-black – it's a place to be.

DIY bar (vulica Zybickaja, 6). Dive into this basement, when you can't take the sight of Zybickaja with people in jackets and heels anymore. People in DIY prefer sneakers. There is funk, hip-hop, jungle, bass, or alternative music. And this is the only place in the city where one smokes the hookah without the appearance of a person who just took over Constantinople an hour ago.

"Жеваный Крот" (Zhevanyj Krot) (vulica Zybickaja, 6) is a basement bar on that very street, where mostly reggae and dancehall are played. The spot is perfect for gloomy Belarusian climate: the sun is hardly ever here, but it still seems like it's shining for you. And this is an exceptional place on Zybickaja with a smoking room inside.

4-4-2 (vulica Zybickaja, 6) is a football bar, where you can cheer for your team and get a decent beer or homemade liqueurs – get ready for 90 minutes of total immersion. The place is popular, so if you plan to watch El Clasico or the Champions League final, call +375296724442 and book a table in advance.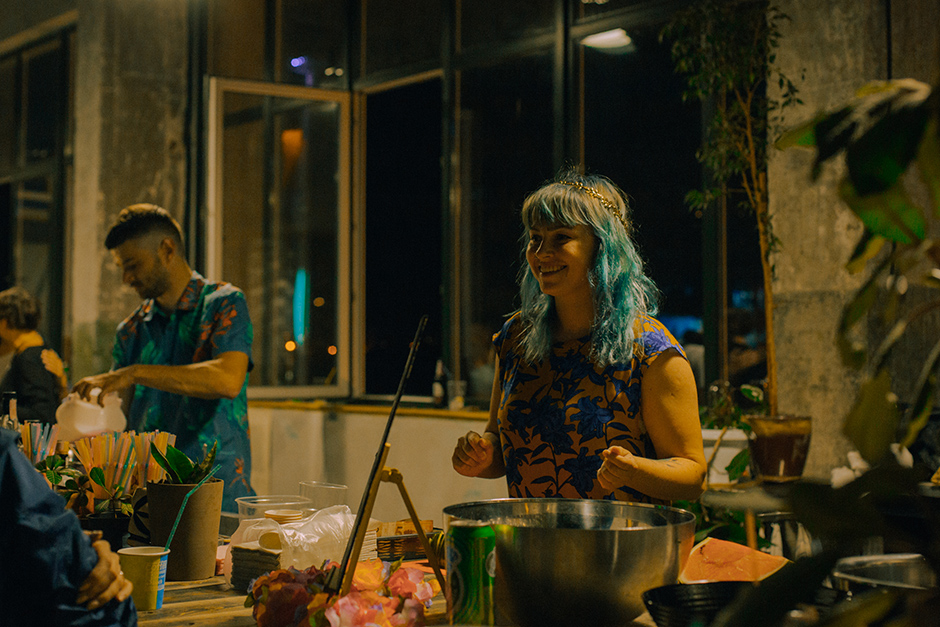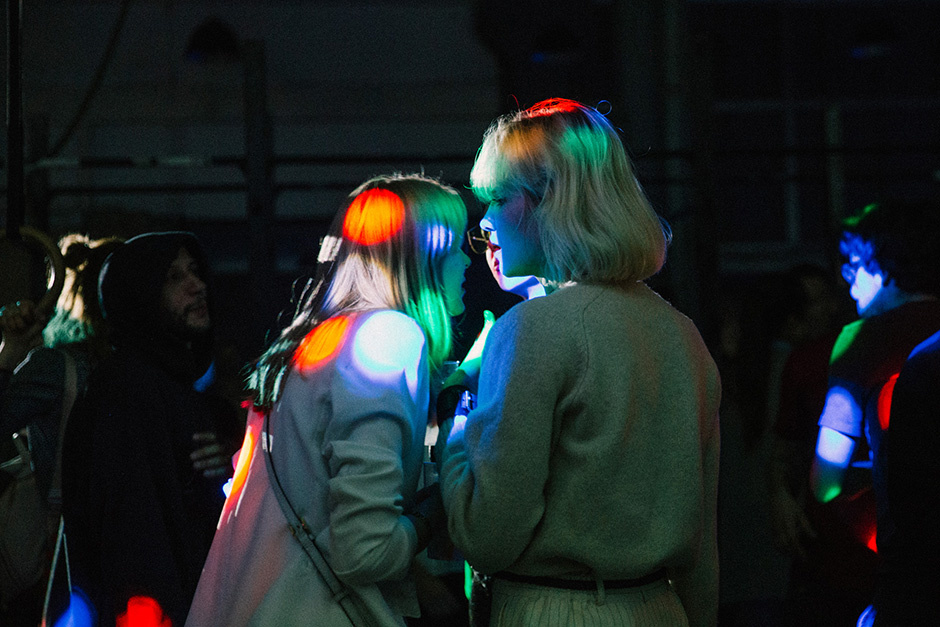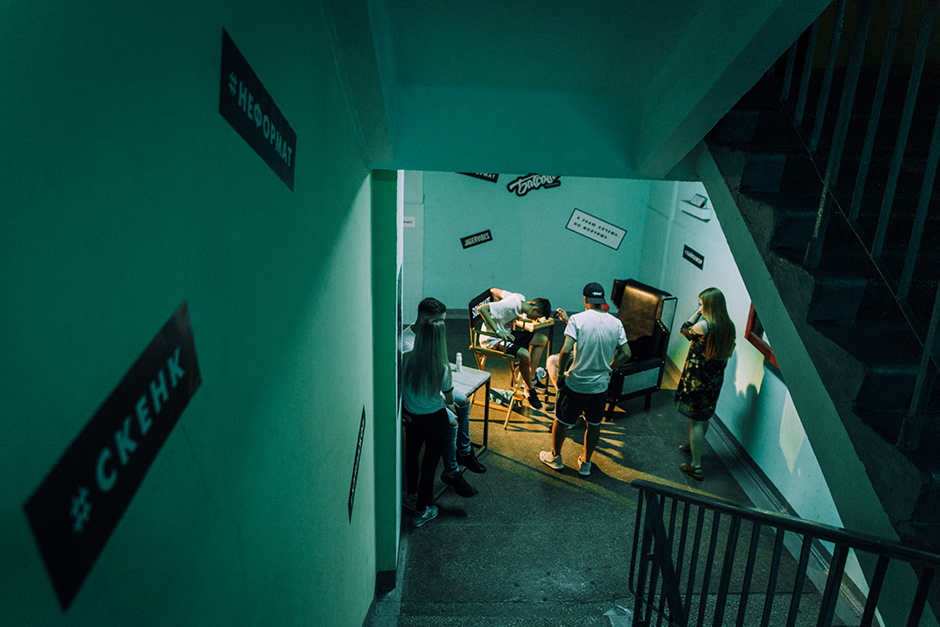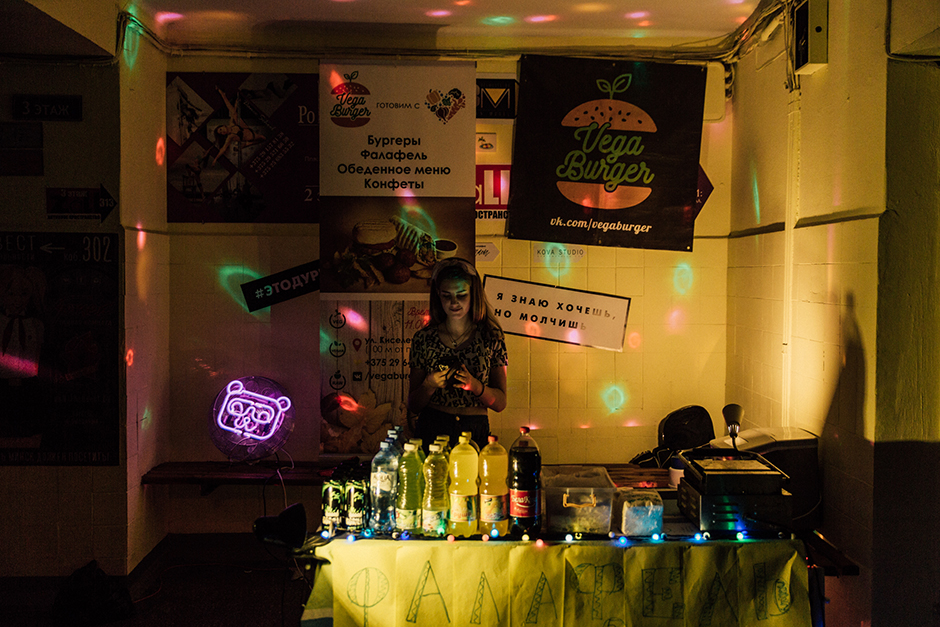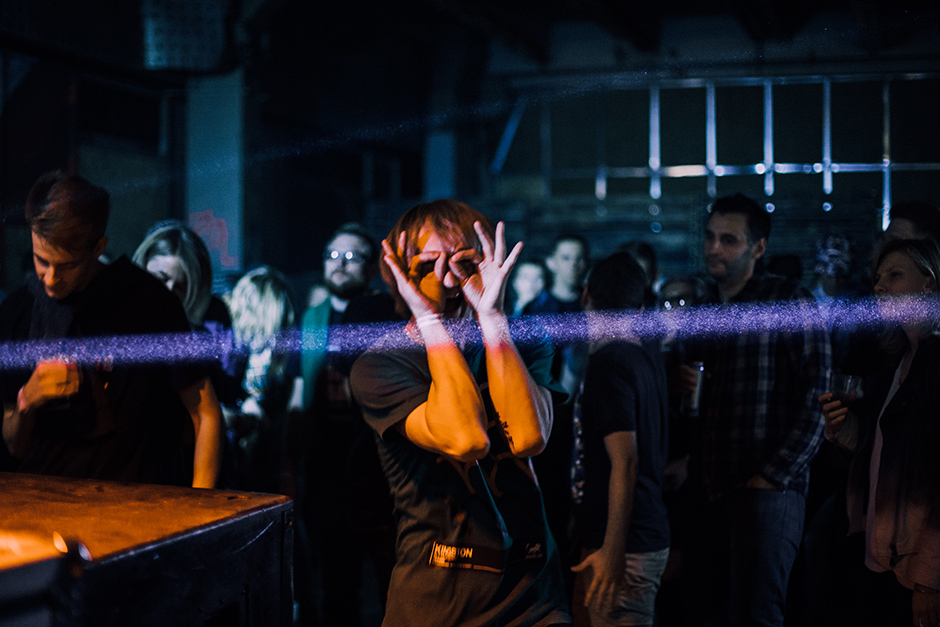 Food & Drink
Alternative food in Minsk is concentrated in two areas: the food mile of Kastryčnickaja Street and the kebab mile of Kamaroŭka Market.

Kamaroŭka district around Kulman Street 5b- 9 is remarkable for the abundance of street food. The prices are affordable. The service is unpretentious. Here you will be able to shut the metabolic window opened after hours of exploring the city. There is almost everything that can be imagined: falafel, burritos, manti, rice, soup pho, pancakes, hot dogs, burgers. The points under the signs "Мираж" (Miraž), Street Food, Gustosa Pizza, "Кафе Экспресс" (Cafe Express) и "Сайгон-Вьет" (Saigon-Viet) are especially popular.

Kastryčnickaja is a completely different story. The variety of food spots here is wide to the max: from a fancy restaurant to the truck with hot dogs. First of all, we recommend to try Belarusian cider in a pancake house Depo ("Дэпо") and get a custom sandwich in Laŭka ("Лаўка"), which is, by the way, open 24/7.

MonkeyFood (vulica Bahdanoviča, 128а) is the first Belarusian 100% vegan fast food. They cook burgers with chickpea patty (€ 2), spicy Berber rolls (€ 2.5), vega pilaw (€ 1.5), pumpkin soup (€ 1), cookies and other perks. If necessary, a delivery guy on a bike will bring it all to you.

BeerCap (vulica Hiercena, 10) is a beer shop with two tasting rooms right in the historic center of the city. Here you can get both bottled De Molen, Mikkeller, To Øl, Charles Wells and craft. Local breweries are exhibited too.

Karma (vulica Kamsamolskaja, 14) calls itself an "easy-bar". And really, the first feeling you get is like you've dropped by the apartment of a friend, and he or she is certainly glad to offer you a pleasant conversation and a couple of marshmallow shots. In the evening, there may happen an Afro-style party or a film screening about the history of the tattoo.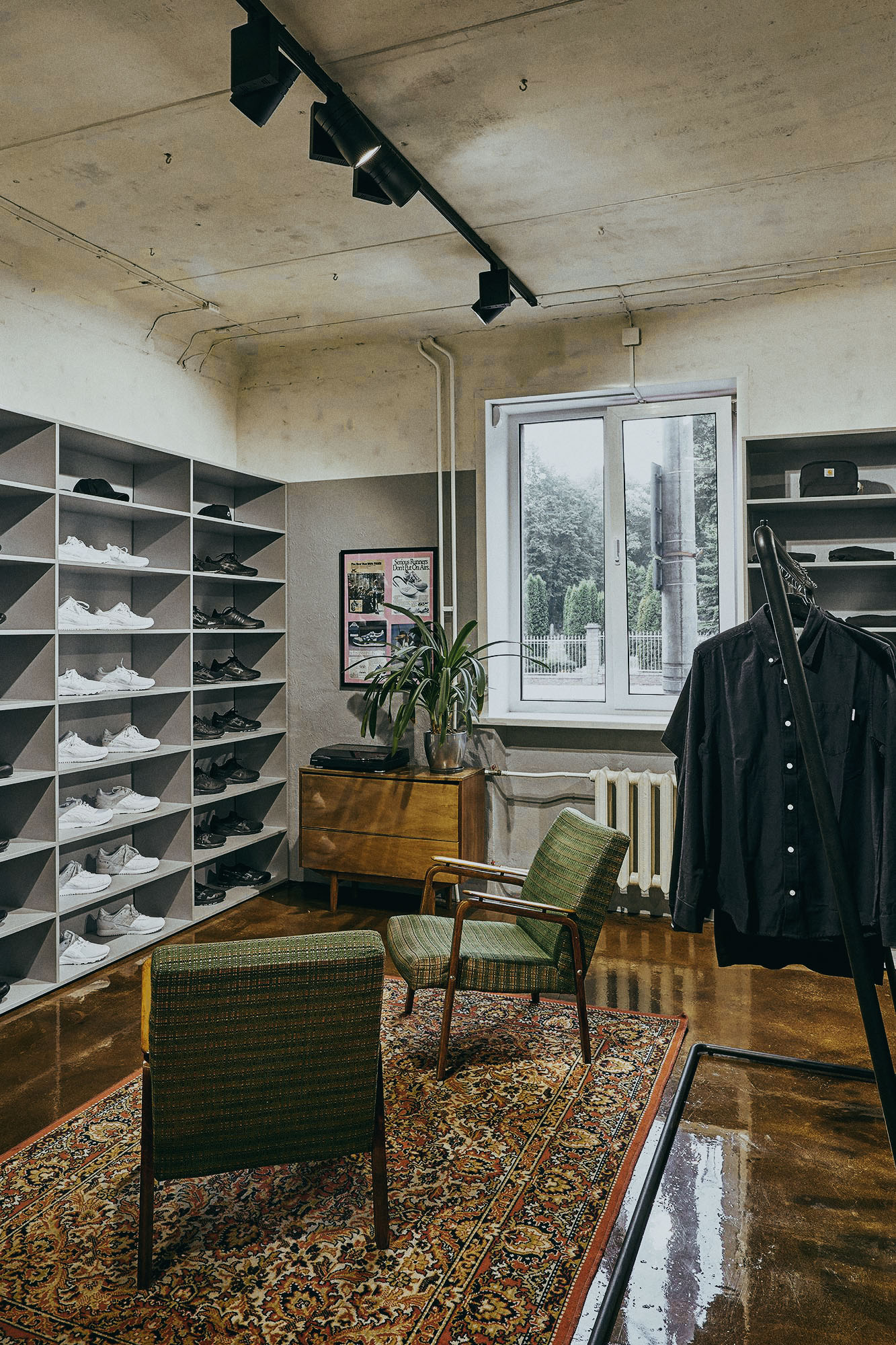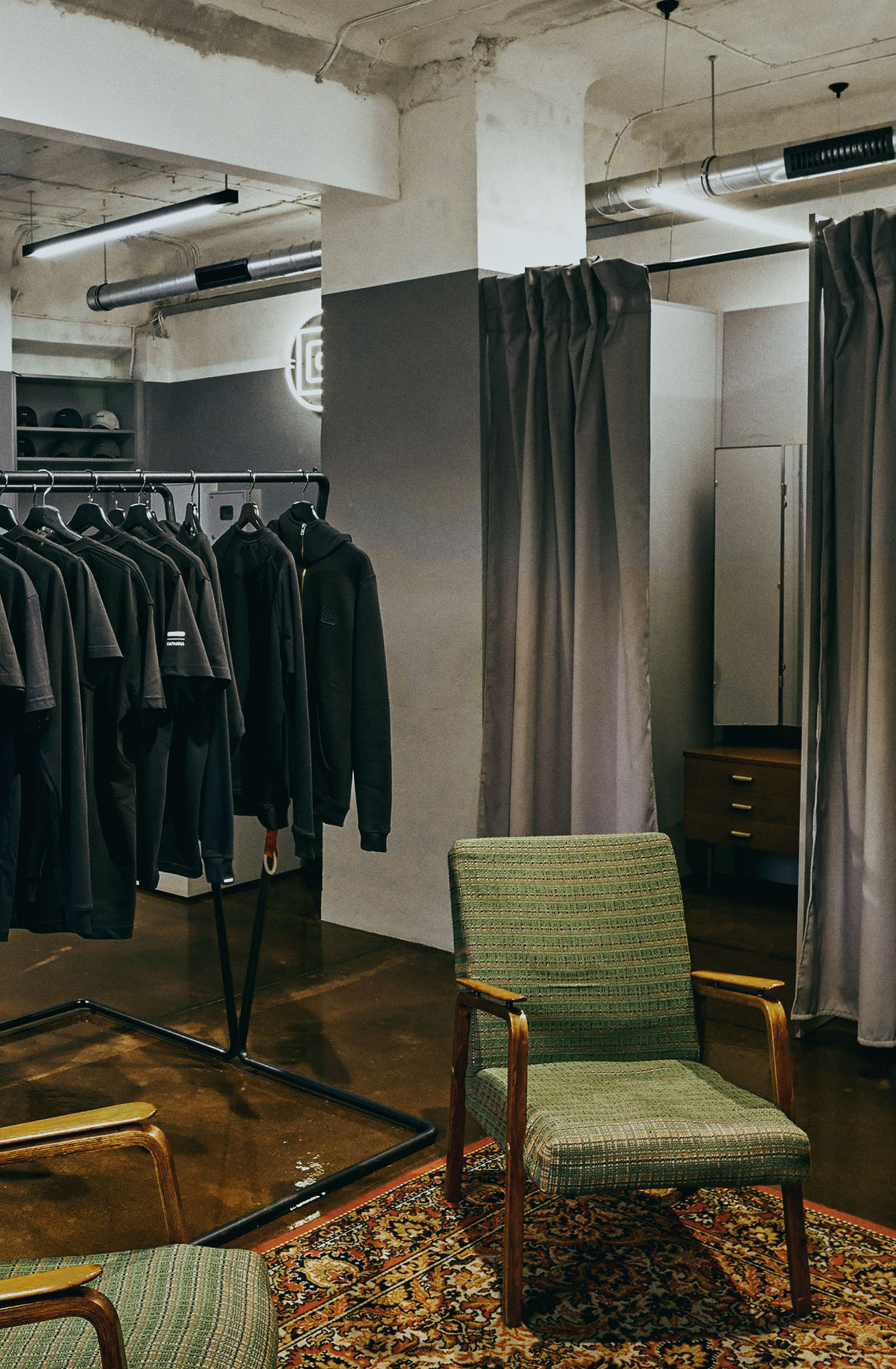 Shopping

KaliLaska Sale is a charity flea market by KaliLaska project, which takes your unnecessary stuff and gives 95% to those who need it and sells the remaining 5% to cover the needs of the project. If you buy a book or a coat here, you'll make your contribution to a good thing.

Rough Trade Day calls itself the "strangest festival of urban culture". It's organized by the team of #KeepMinskWeird movement, which seeks to make Minsk friendlier for music lovers and fashionistas. At Rough Trade Day, you can learn how to ride a longboard, dance lindy-hop, draw graffiti and do something else for yourself or the world. And it's free.

Time to be a Hero (vulica Viery Charužaj, 5) is the first comic book store in Belarus. It offers a good selection of hand-drawn stories (in English as well). The guys who work here know what they're doing, so you'll definitely enrich your superhero collection.

Open Shkaf . These flea markets let you grab something to remember or as a gift. For instance, vintage clothing, shoes, books, vinyl, or handmade jewelry. Sometimes you can even get onion marmalade.

Son Gogolia ("Gogol's Dream") (vulica Lienina, 15) is the coziest bookstore in the city. You can grab a book from the shelf and dive into right here drinking a cup of coffee. There are some books in English. Sometimes you can suddenly get to a concert or a lecture by a famous film critic.

Clans (vulica Kazlova, 8) is a shop of original streetwear, which had earned its fame already when Belarusians still had to drive to the neighbors to get original brands. The guys are in a good way obsessed with what they're doing, so they are still the first to bring the freshest collaborations and new brands to the local crowd of sneakerheads.

Good Sign Tattoo (vulica Piatra Mscislaŭca, 2) come here if you want to take something closer to your body than just a souvenir as a memory of Minsk. Good Sign is a top tattoo studio with its own atmosphere and philosophy. Even if you do not have a specific idea of what to get, the guys will help you.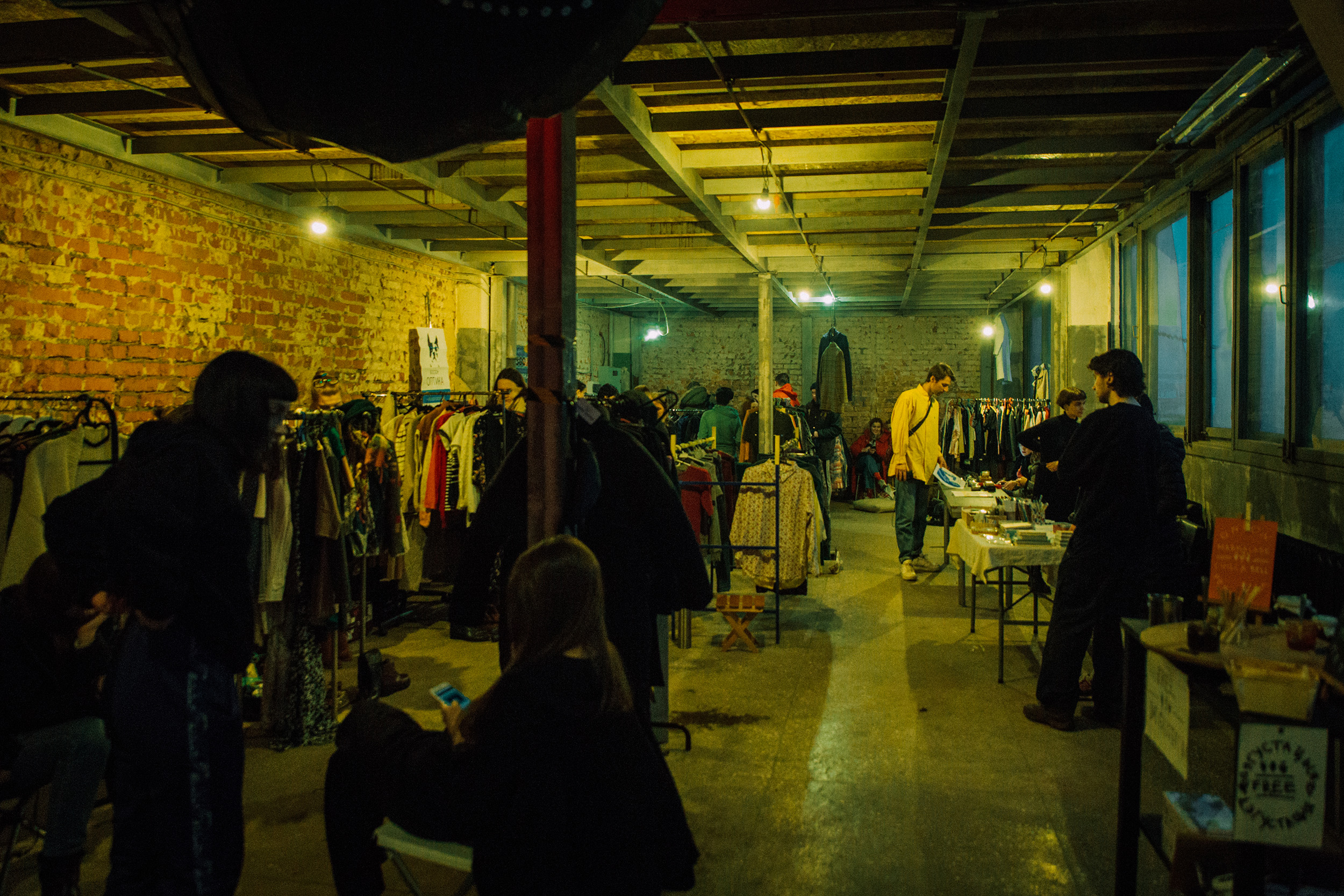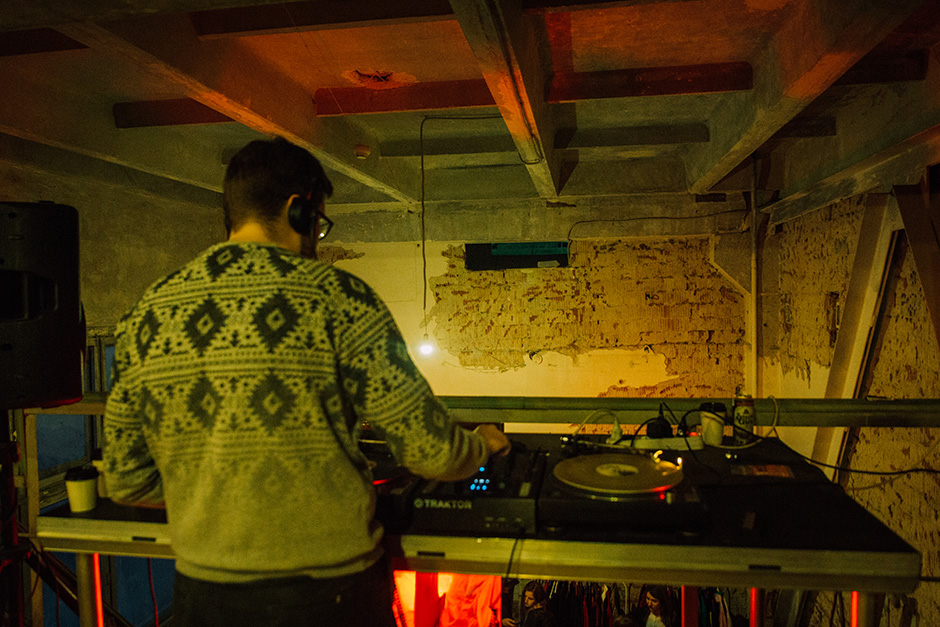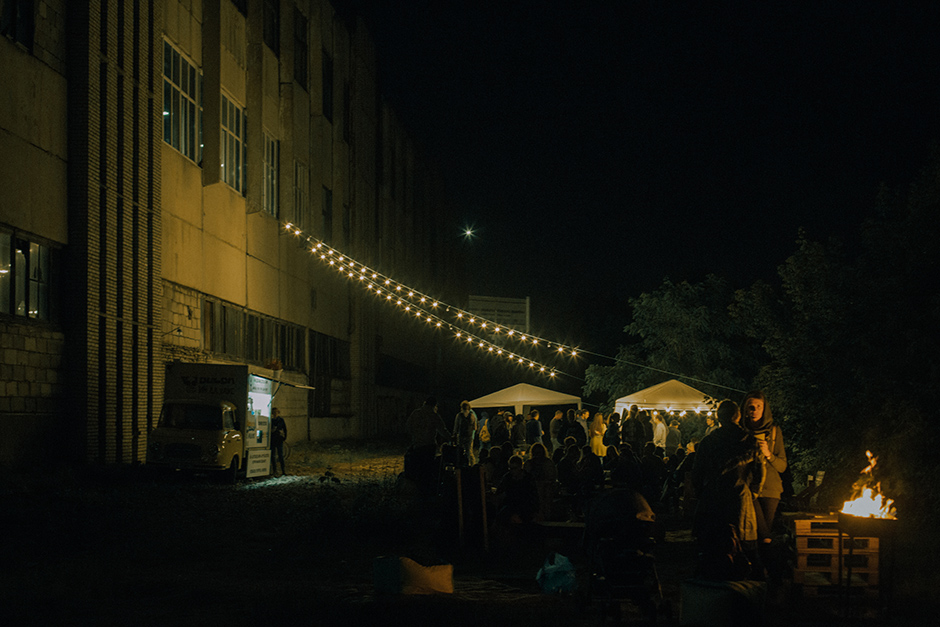 Wellness

Moby Dick Gym (vulica Kastryčnickaja, 16). One of the members of the punk-rock band Brutto took part in the opening, so you can work out in the loft interior listening to their music. A single visit costs from € 3.

MinskRun is an opportunity to run five kilometers in the company of runners with different degrees of professionalism. They gather in a picturesque place on Saturdays at 10 a.m.

Malanka is an amateur rugby team that invites everyone to join, regardless of age or physical fitness. The team is female, but some days of the week it trains with guys. And it's free.
Transportation

AnyTime.by is a carsharing service. Any driver with a license at the age of 19+ and the driving experience of at least one year can take a car. Download the app, find a car on the map and drive it to your heart's content.

WildBike is one of the bicycle rentals. It is convenient because you can get your bike delivered to any spot in the city. They also offer accessories: helmets, flashlights, pumps, and repair kits. The price of daily rental starts from € 11.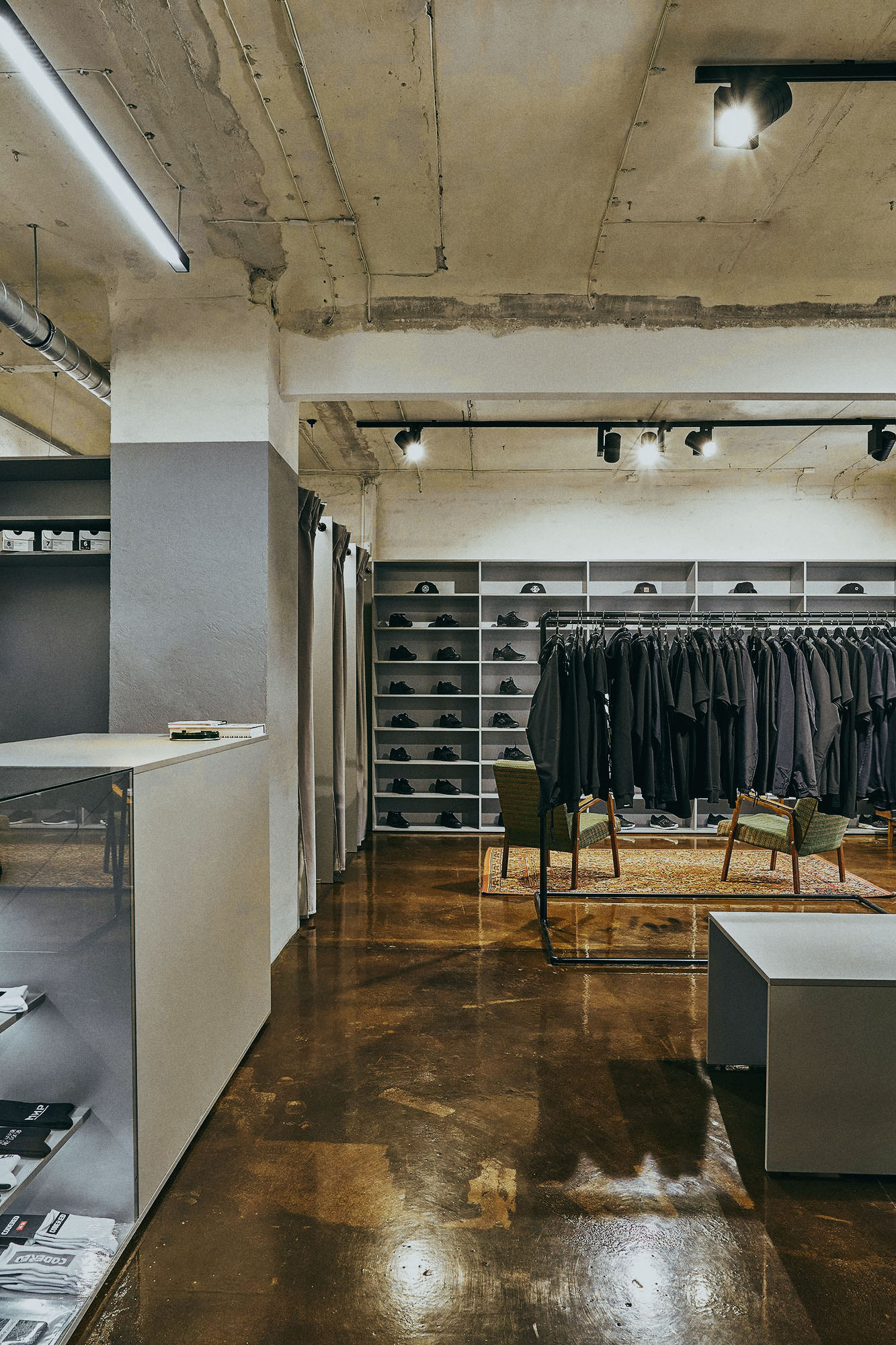 The streetwear shop and the point of attraction for sneakerheads CLANS at Kazlova Street, 8 will help you to dive into the alternative Minsk. Here you will find the current collections of Native, Saucony, Asics, Afour and other brands that won't let you down in Minsk weather and will allow you to walk kilometers around the hero city. The selection of clothes brands includes those that make the heart of any "man of the street" pound: Carhartt, Stussy, Dickies, CODERED. Besides that, there're Belarusian brands that will add a personal touch to your look.
Photos by Tanya Kapitonova, palasatka, Violetta Savchits, daryabrr, CLANS
ИП Смирнов Д.В.
УНП 291042185