Street art in Minsk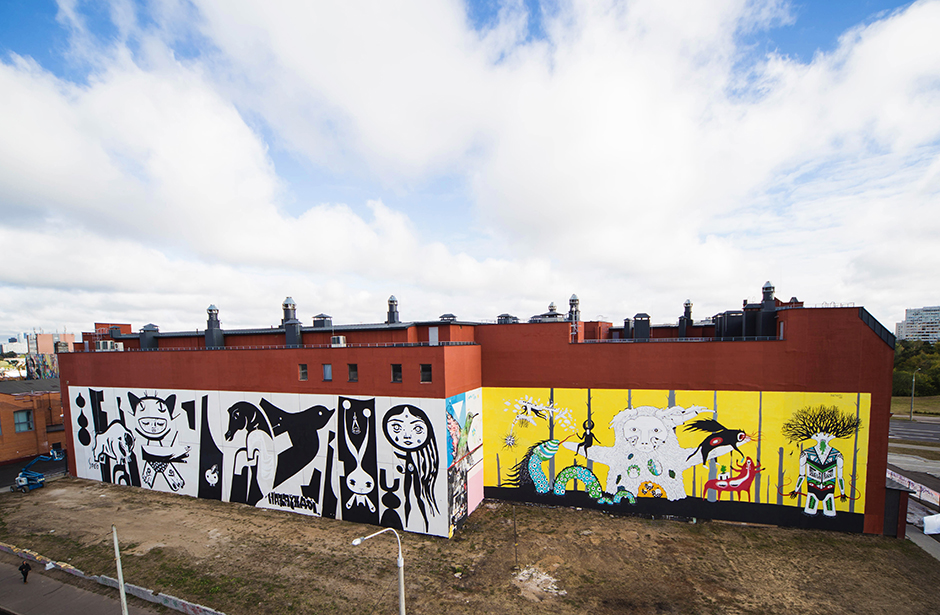 For a long time Minsk was a city known for its clean and empty streets. In 2013 a local street-artist Dream used to joke that in order to make a Minsk street-art excursion you have to paint all the street art a night before. Then some first officialy approved projects appeared: these were the festivals Urban Myths and Vulica Brazil as well as Signal Project – a magazine that appeared in 2011 to portray current street art. Urban festival Vulica Brazil festival happened for several years in a row and Belarusian and Brazilian artists together turned Kastryčnickaja street in one of the most popular and trendy streets in Minsk. There you can find all kinds of street art: big murals and small pictures, art objects and installations. Here are some of the best spots that you should not miss if you want to get an impression of street art in Minsk.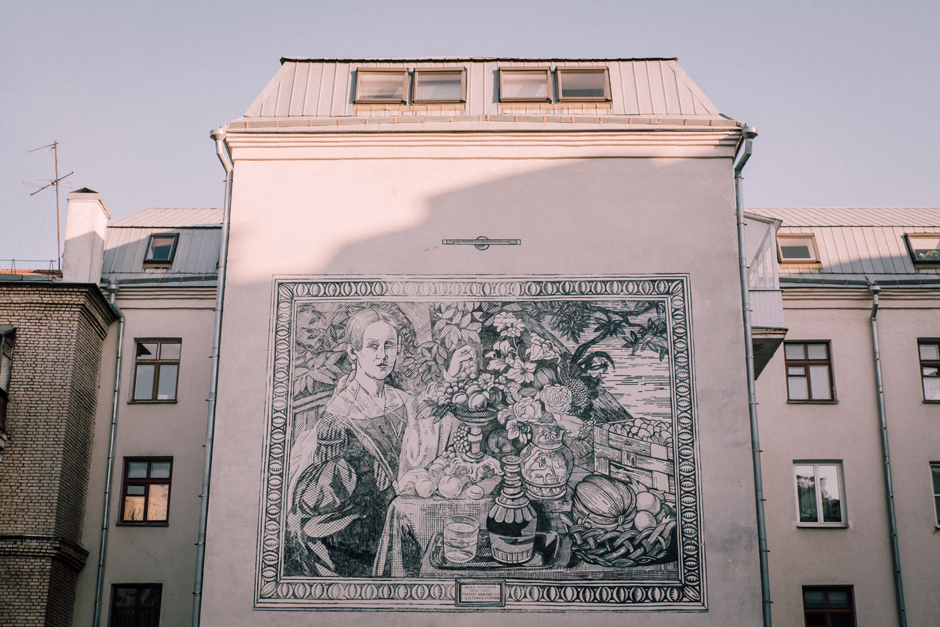 vul. Karła Marksa 25
by Mitya Pislyak

This is a graphic reproduction of a picture "Portrait of the wife with flowers and fruit" by Belarusian artist Ivan Hrucki, which appeared in 2015 after a crowdfunding campaign.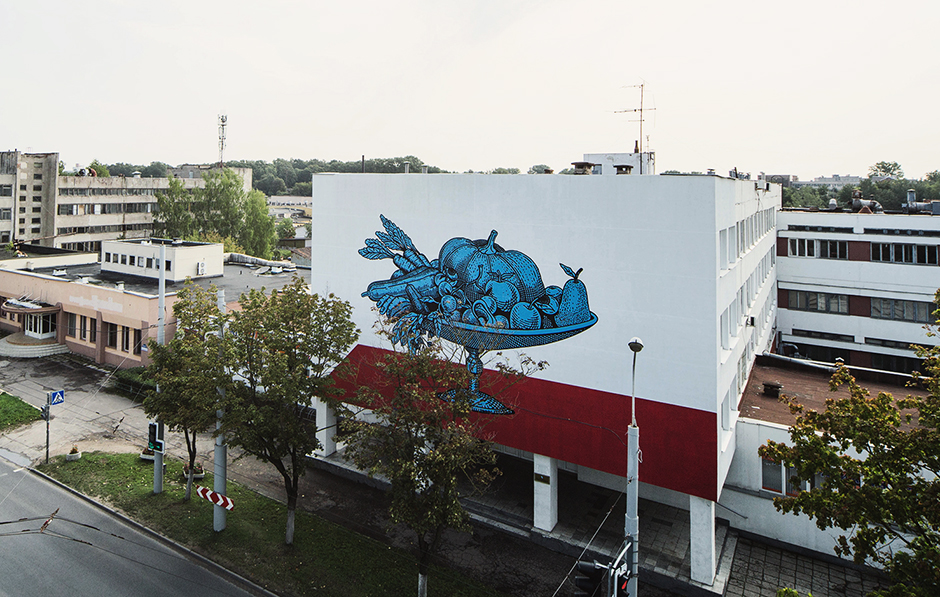 by Mitya Pislyak
vuł. Čyhunačnaja, 31-1
Still Life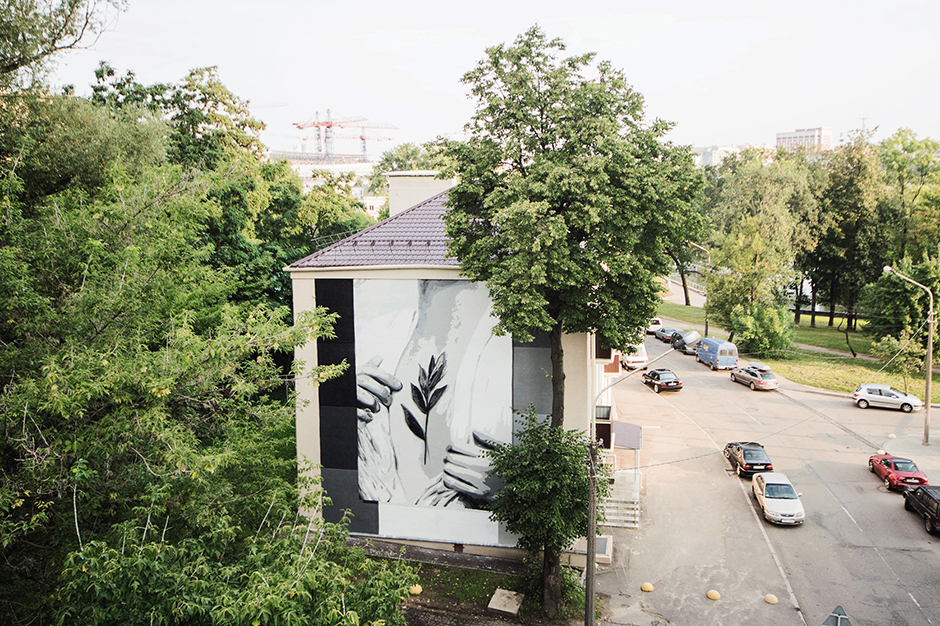 vuł. Biełaruskaja, 14
by Siarhiej Rusak
Tenderness of the connection between human and nature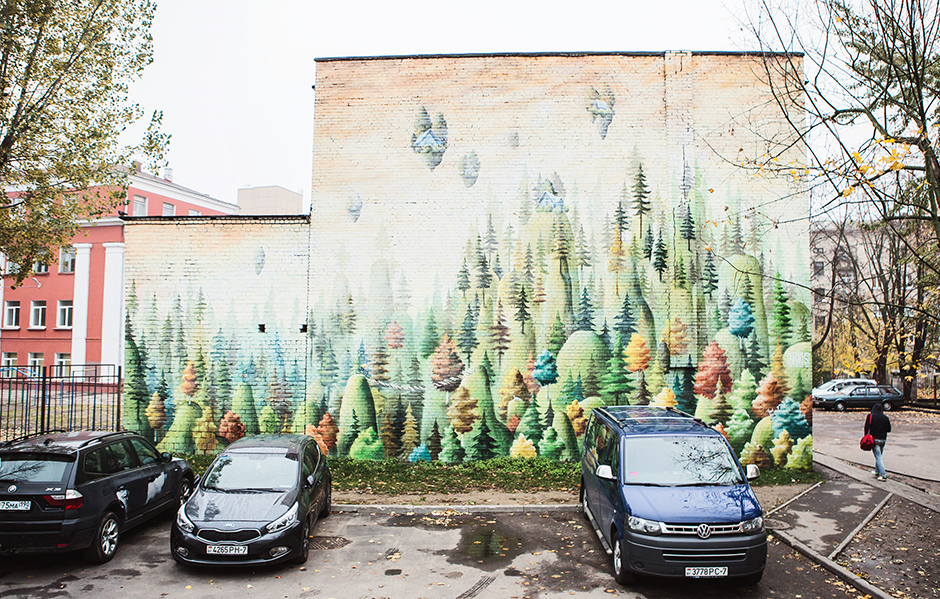 vuł. Sviardłova, 30
by Mutus
Path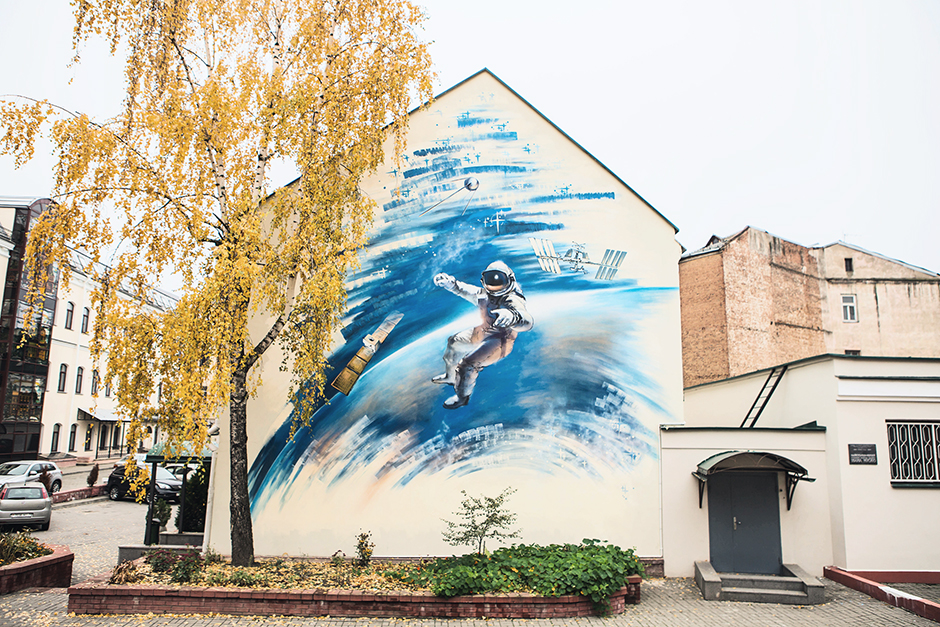 vuł. Internacyjanalnaja, 11
by Mutus and Mikałaj Niačaj-Nicevič
Star Generation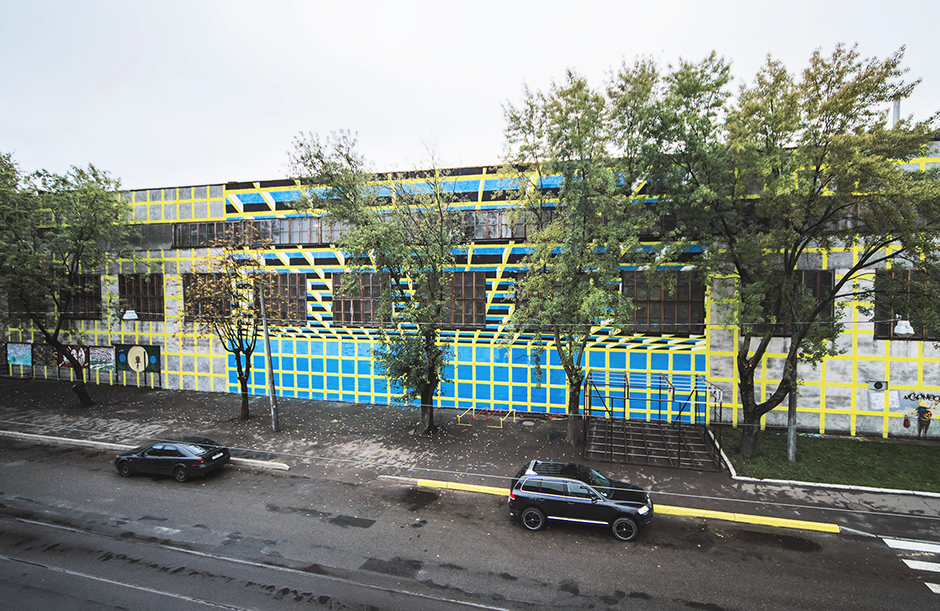 vuł. Kastryčnckaja, 16
by Siarhiej Kiruščanka
Line Of The Horizon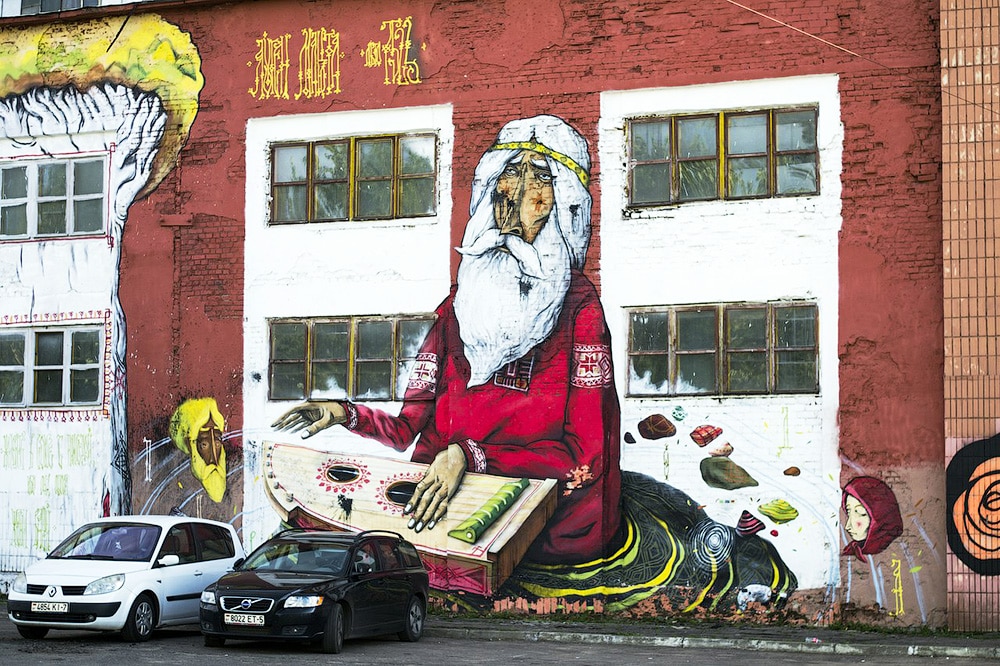 vuł. Kastryčnckaja, 16
by Cowek
Folklore musician from Belarusian fairy-tales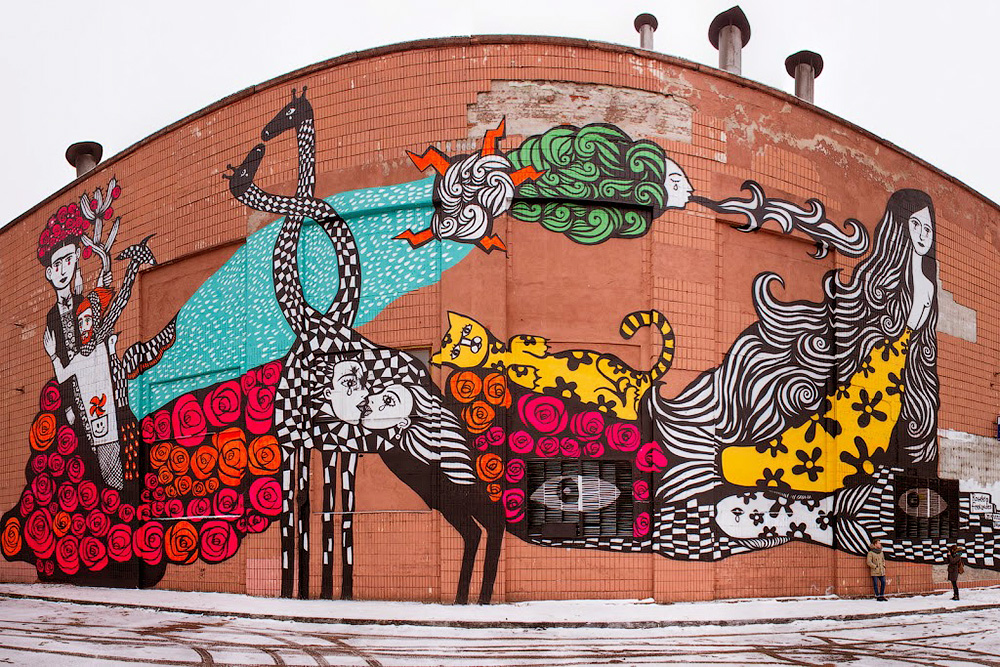 vuł. Kastryčnckaja, 16
by Rogerio Fernandes
Van Gogh, Frida Kahlo and kissing giraffes – one of the first mural during Vulica Brazil festival.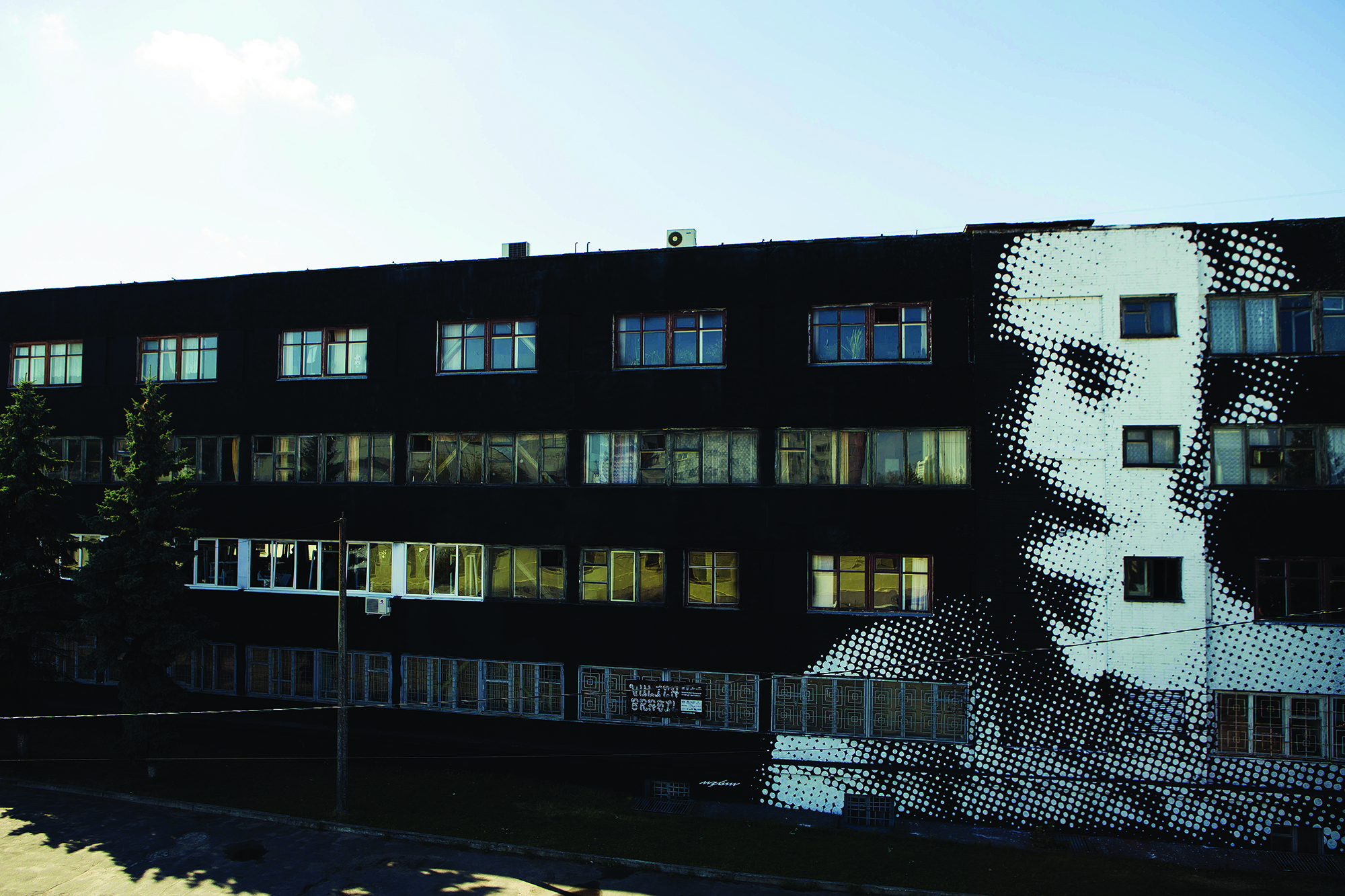 vuł. Kastryčnckaja, 16
by Izum
Portrait of Karol Jan Čapski – he was a head of the city in Minsk in the end of the XIX century and made a lot for the city's development: a theatre, a first tram line and a first powerhouse were built, and the city itself became more comfortable for the citizens.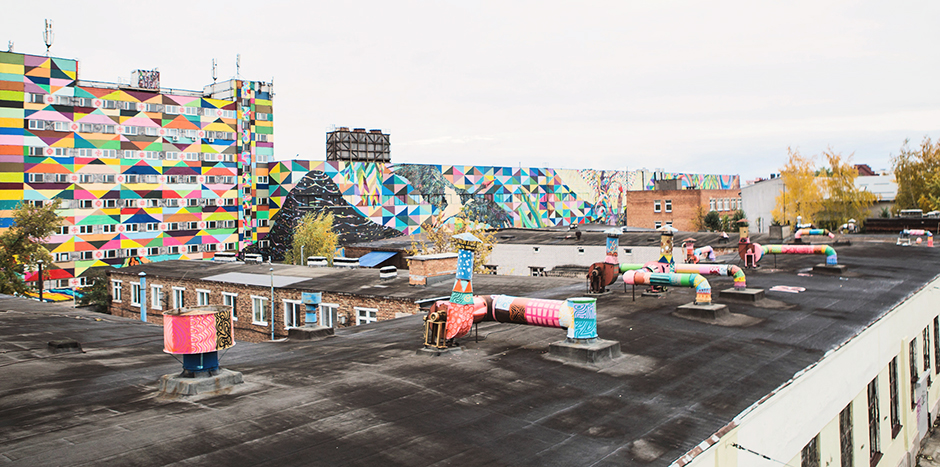 vuł. Kastryčnckaja, 19
by Alexei Antony
Infinity and pipes. While on Kastryčnckaja don't forget to look up at the pipes on the roof of the buildings.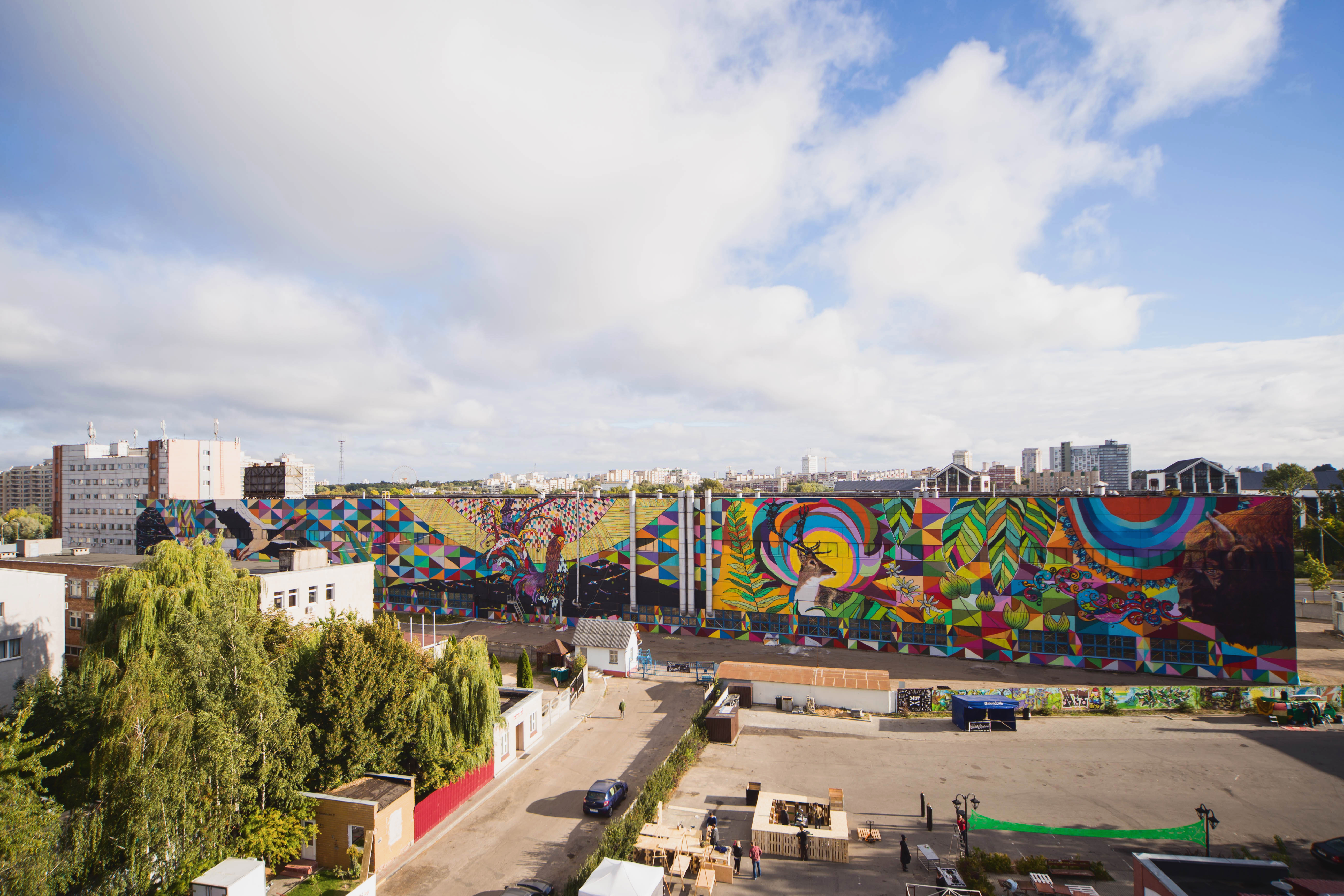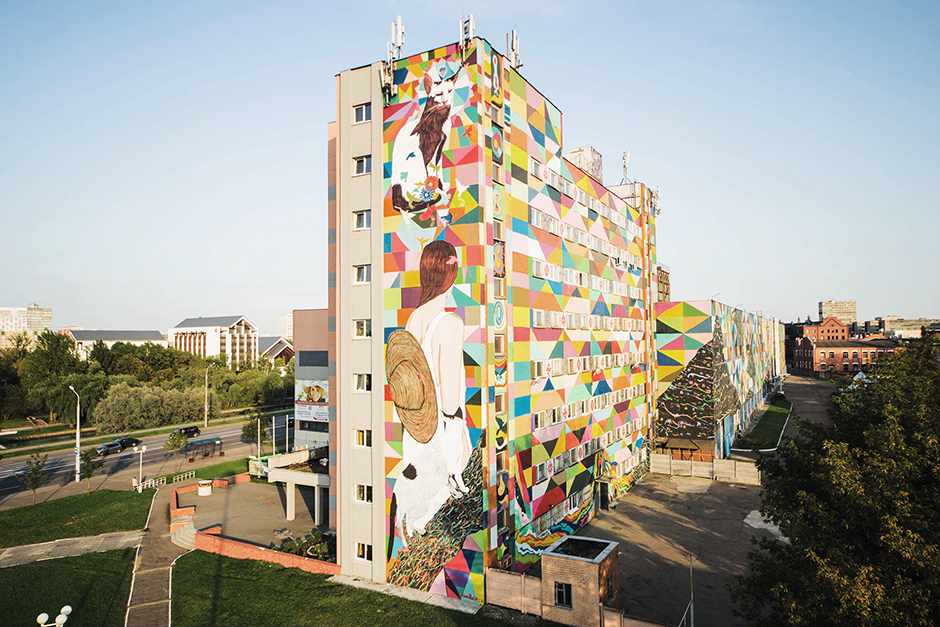 vuł. Kastryčnckaja, 19-5
by Ramon Martins
Caleidoscopio de Belarus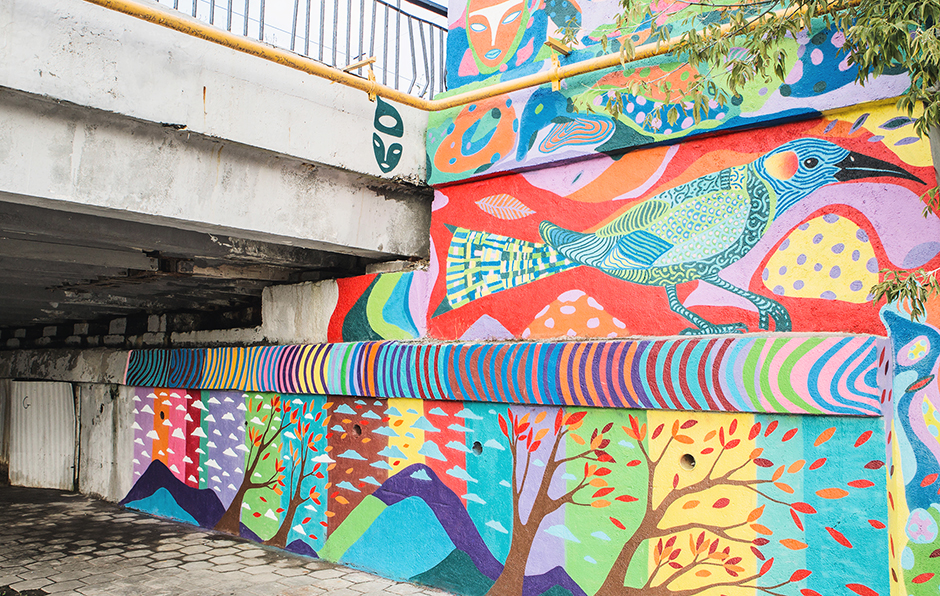 vuł. Kastryčnckaja – bridge near the stadium
by Rimon Guimarães
Quadro in quadrinhos (Picture in pictures)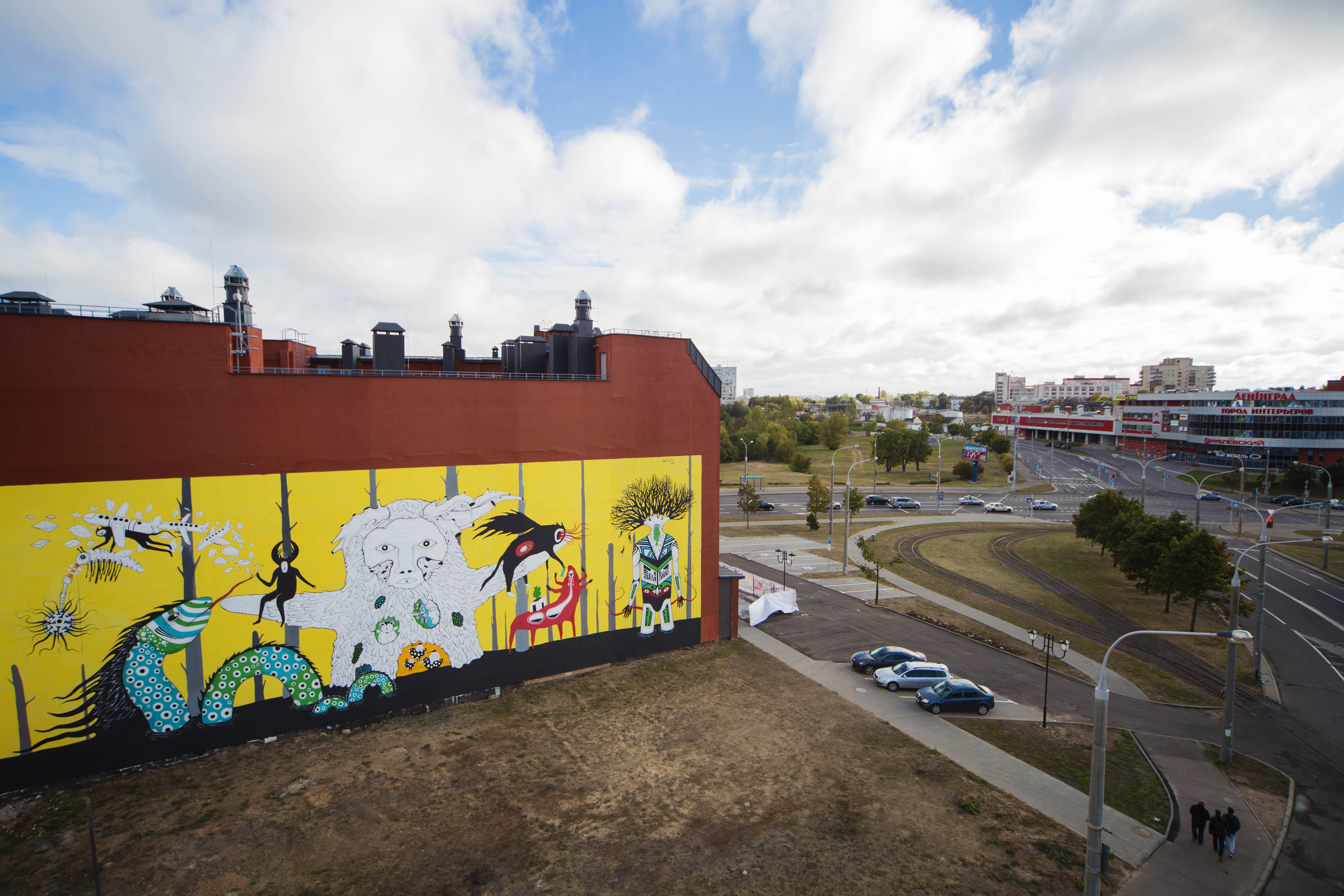 vuł. Kastryčnckaja, 25
by SPETO & L7M & Bazinato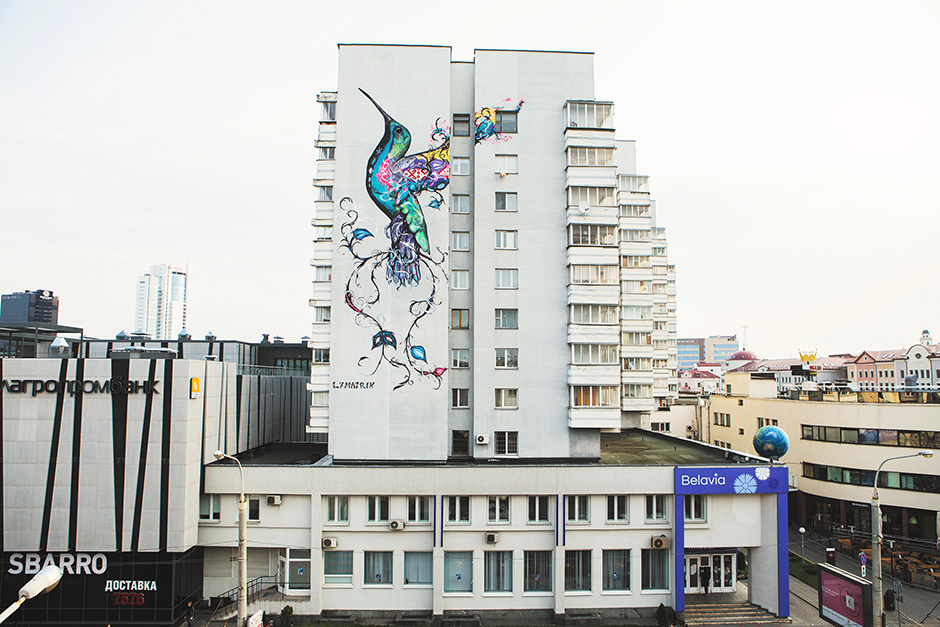 vul. Niamiha, 14
by L7matrix
Hummingbird multi mearum traditionum (Multiethnic hummingbird)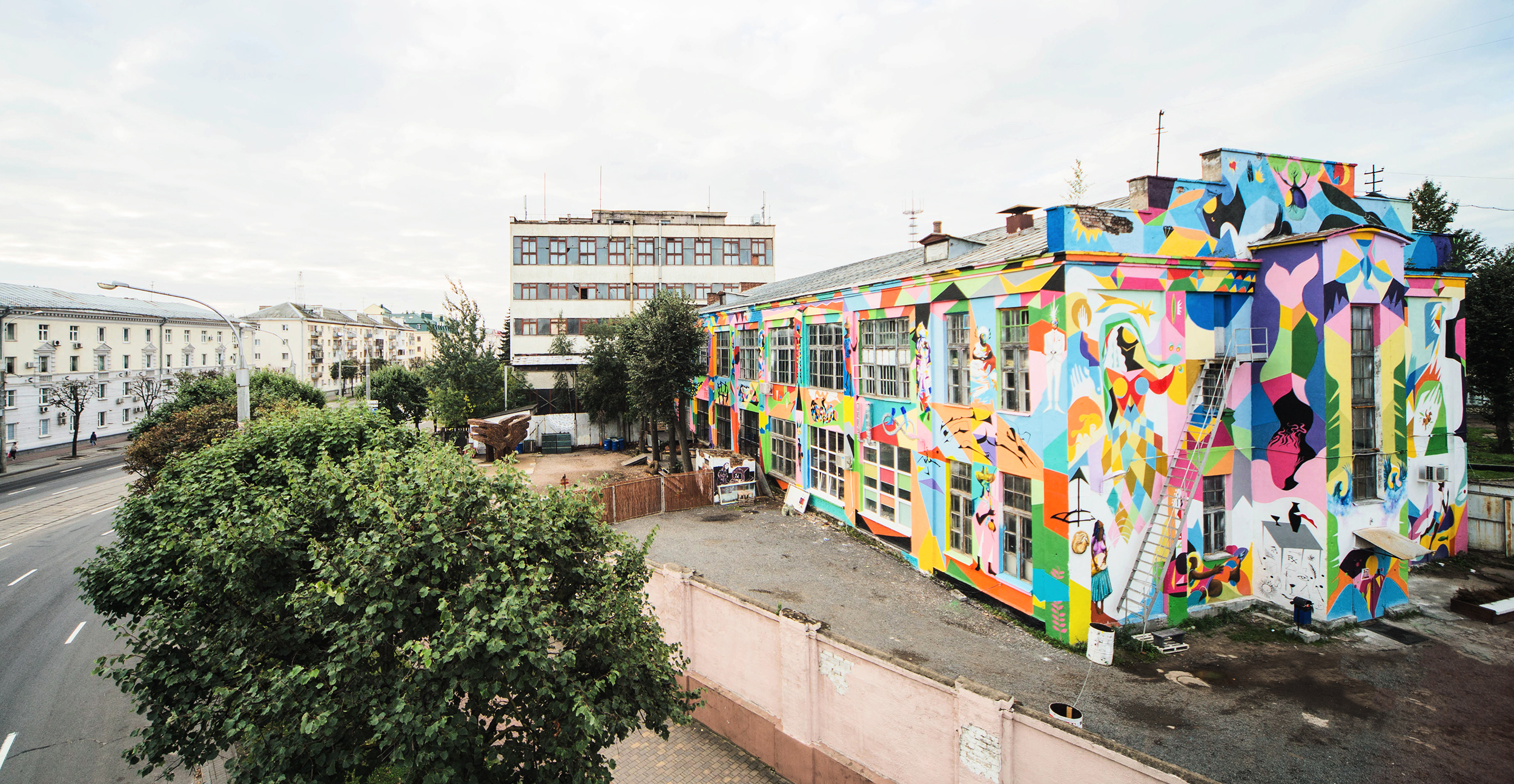 praspiekt Mašerava, 9 (Korpus)
by Diego Dedablio
Amana (Rain). Don't forget to go inside the building – there are a lot of concerts, lectures and all kind of informal events going here.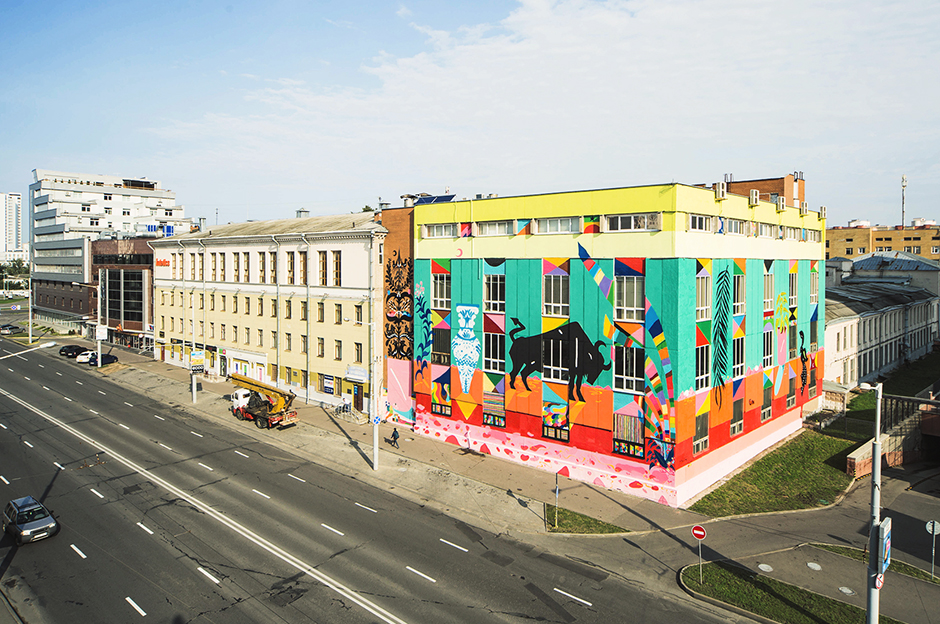 vul. Kalvaryjskaja, 18
by Zéh Palito
Naturezza Sublime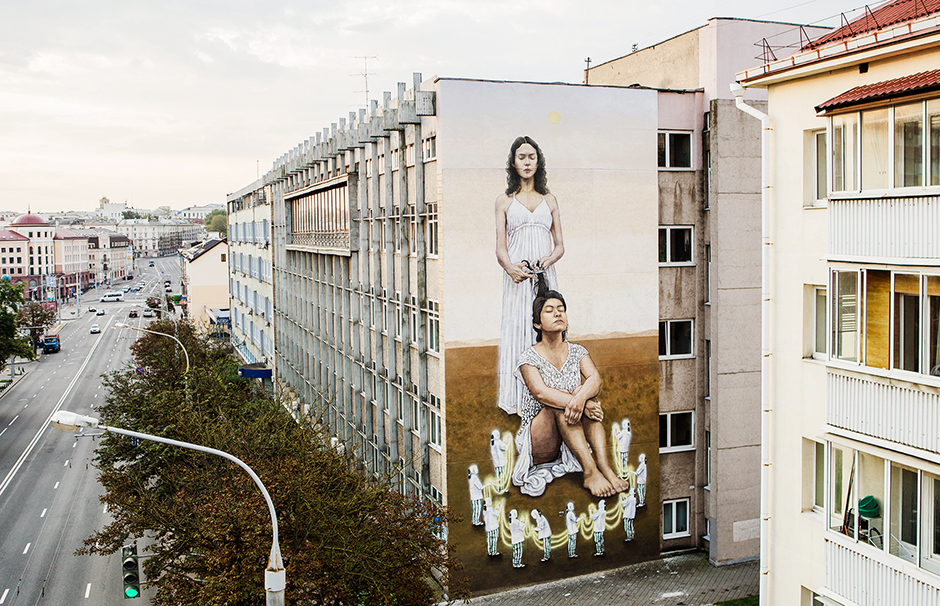 vul. Ramanaŭskaja Słabada, 5
by Dante Horoiwa
Cortando as memorias (Cutting the memories)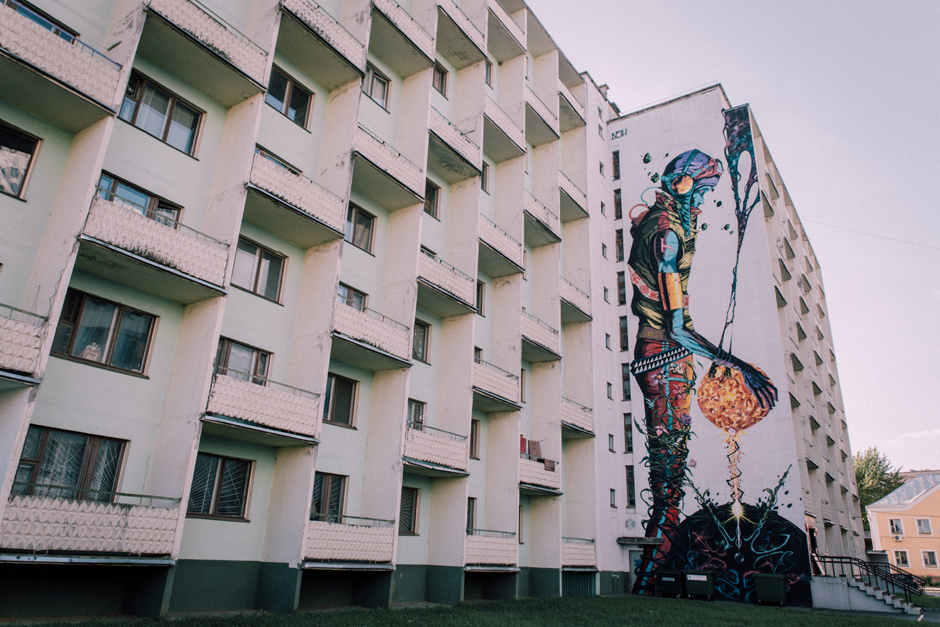 vul. Rabkoraŭskaja, 13
by Deih
Jarylo – modern interpretation of Slavic god of springtime
vul. Rabkoraŭskaja,15
by Guido van Helten
Girl in vyshivanka was named among the best murals created before 2017
vul. Aeradromnaja, 17
by Kislow
Legend of the river – this work tells the legend of the Niamiha river in Minsk.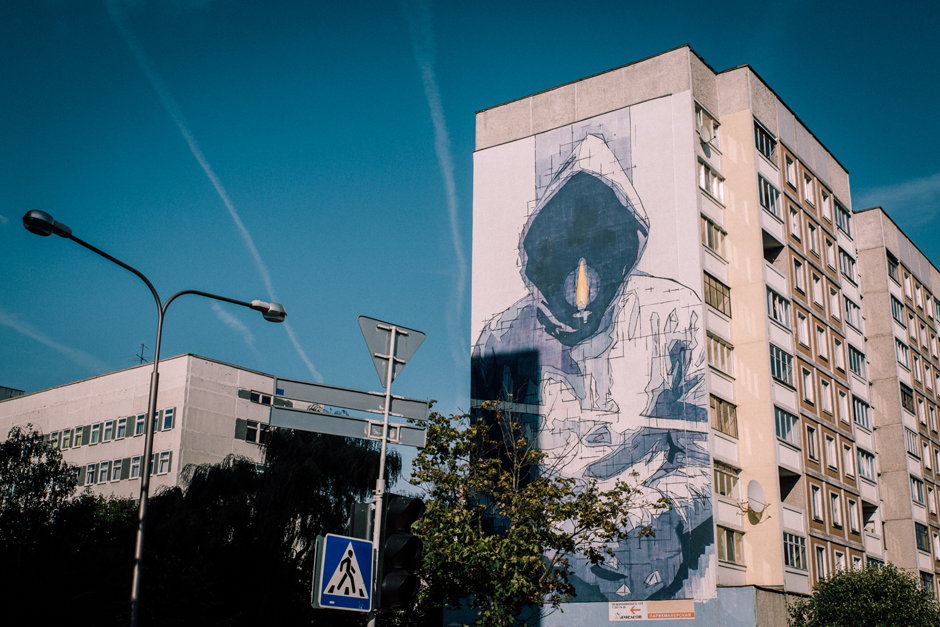 vul. Varanianskaha, 13/1
by Ino
A man without face. This work caused many argues between local people – some of them considered it too gloomy and even started a petition to paint it over.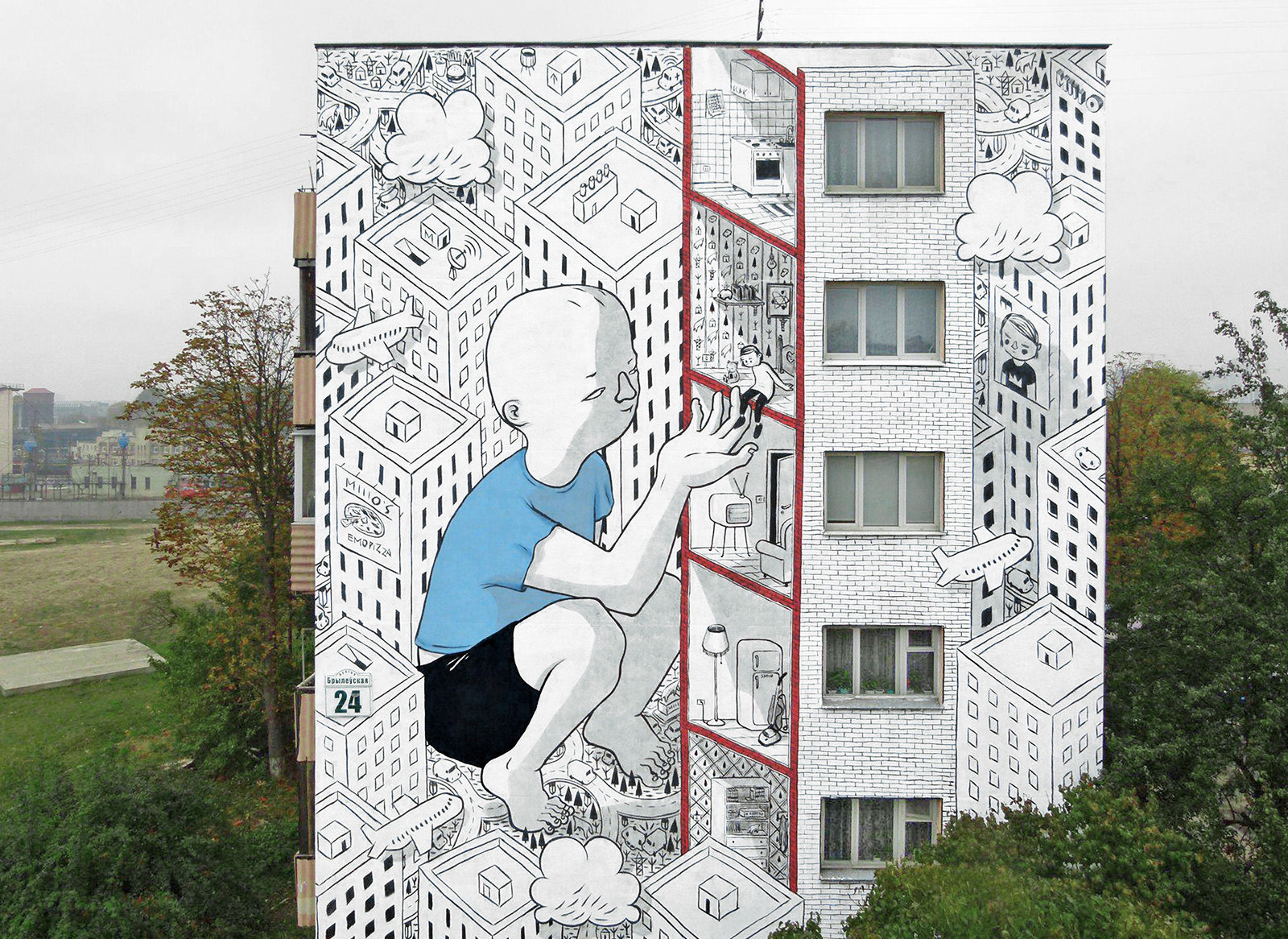 vul. Bryleŭskaja, 24
by Millo
Everywhere I go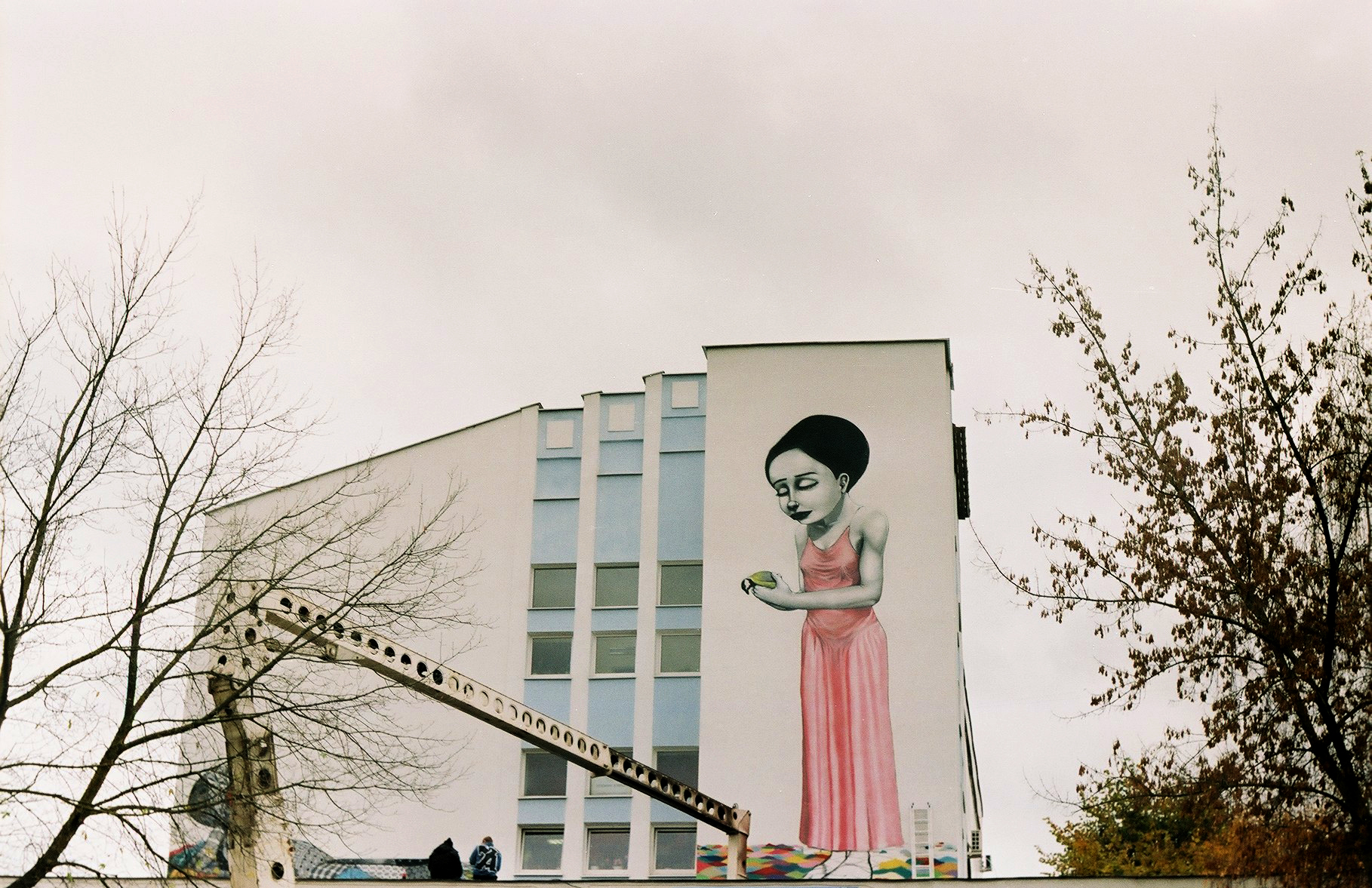 vul. Fabryčnaja, 22
by Mutus & Tinho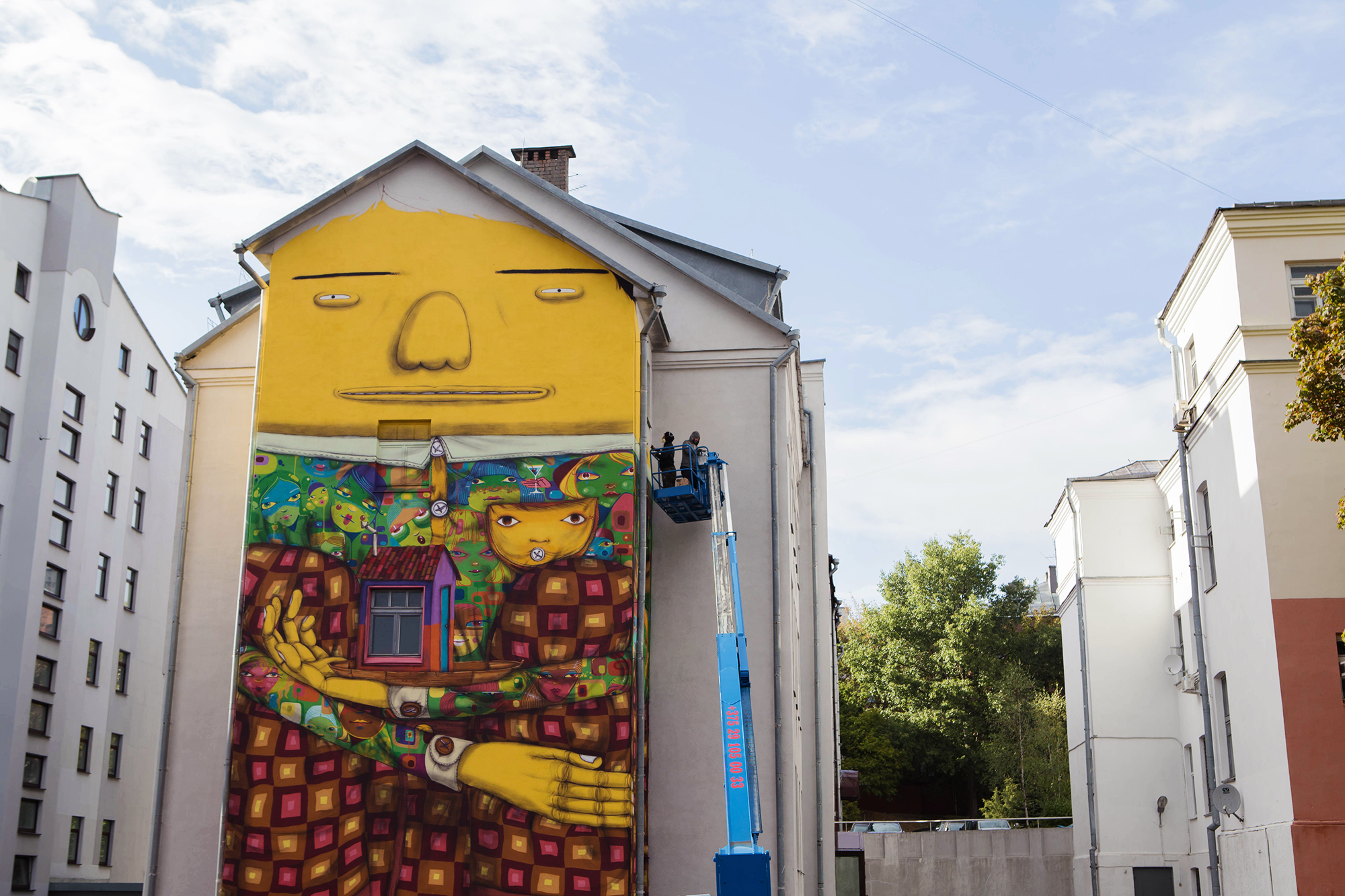 vul. Enhielsa, 34A
by Osgemeos
A famous yellow man on Brazil Embassy wall.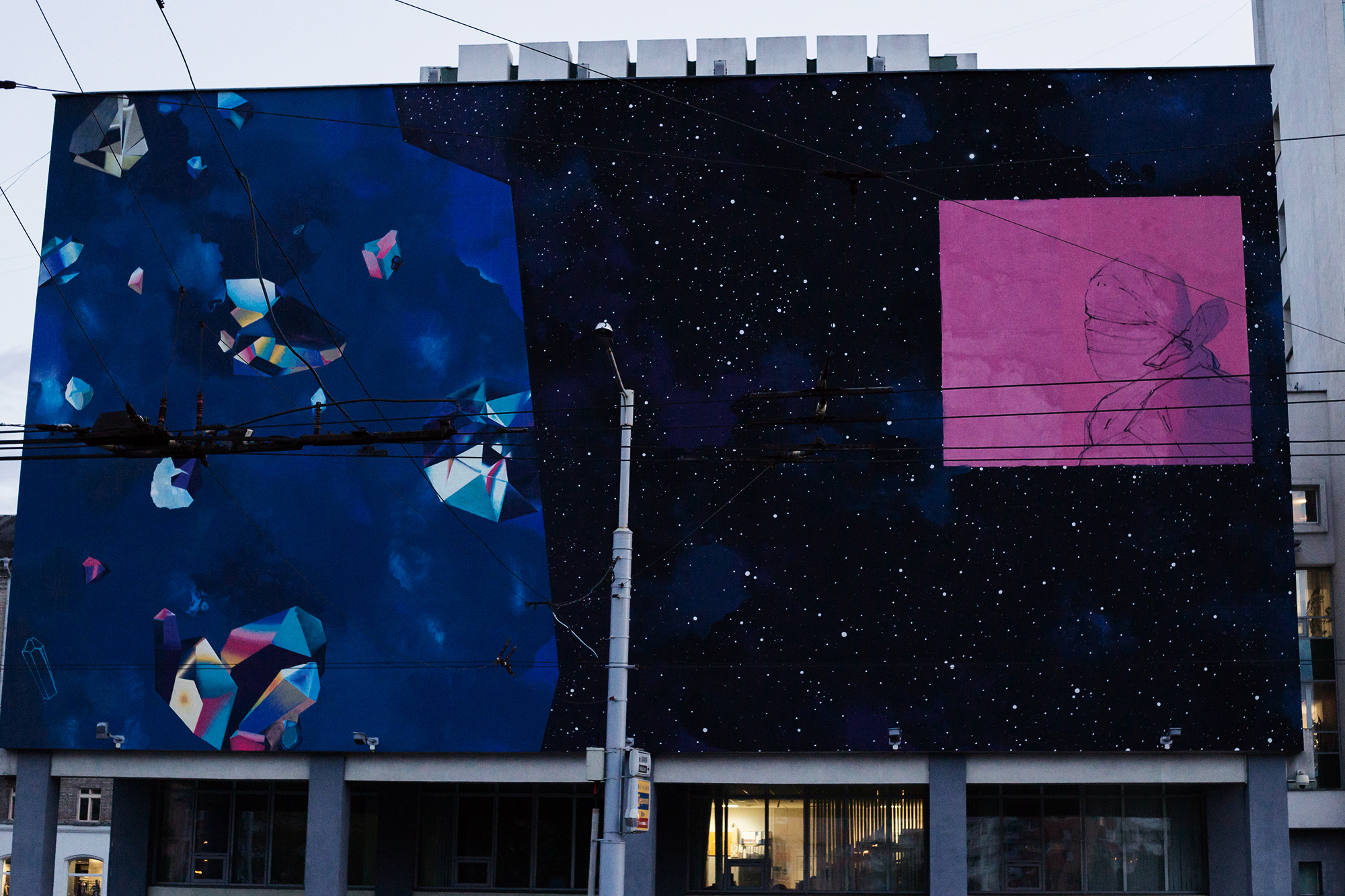 vul. Kalvaryjskaja, 7
by Toes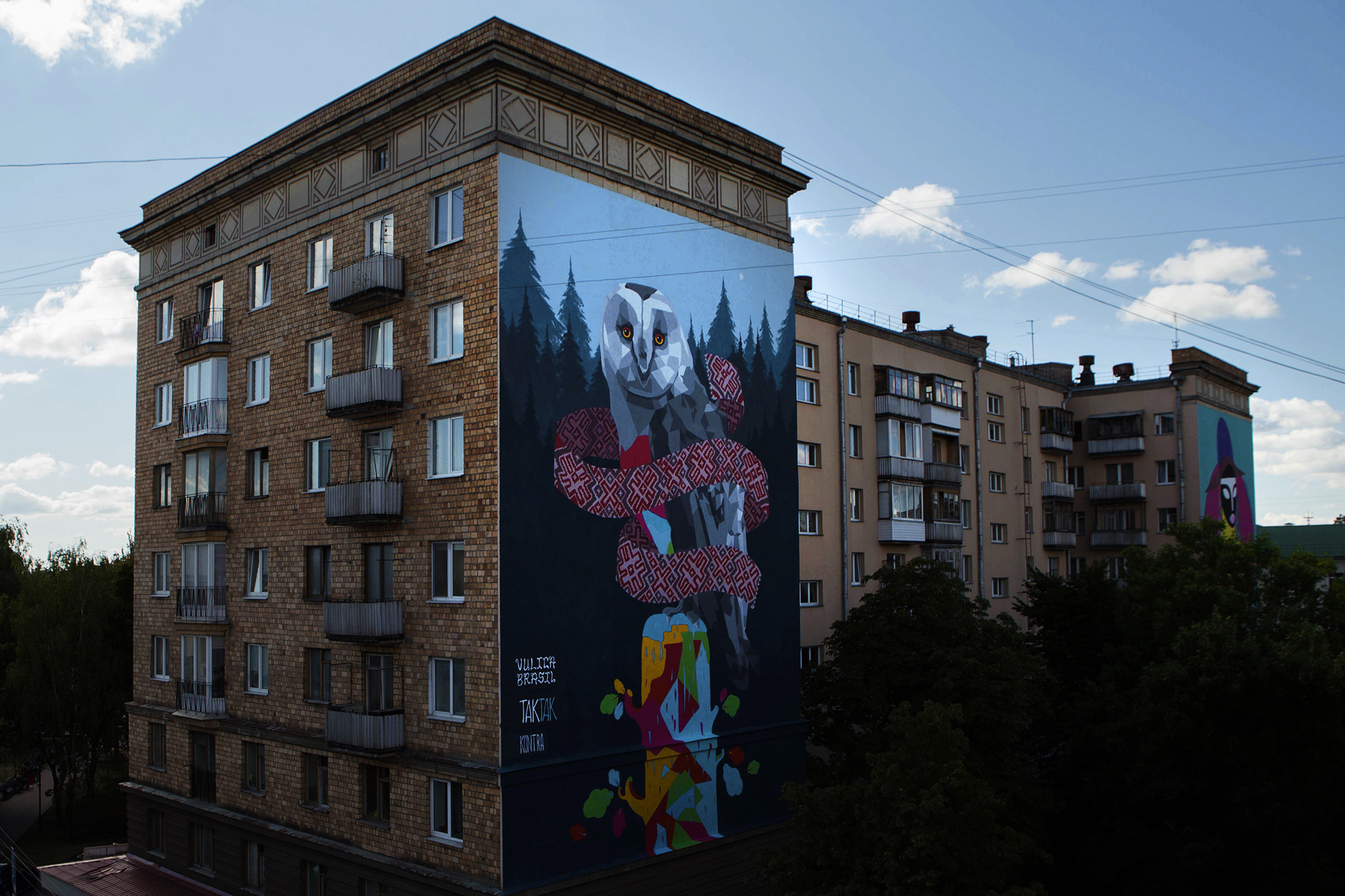 vul. Kalinina, 1
by Rimon & Kontra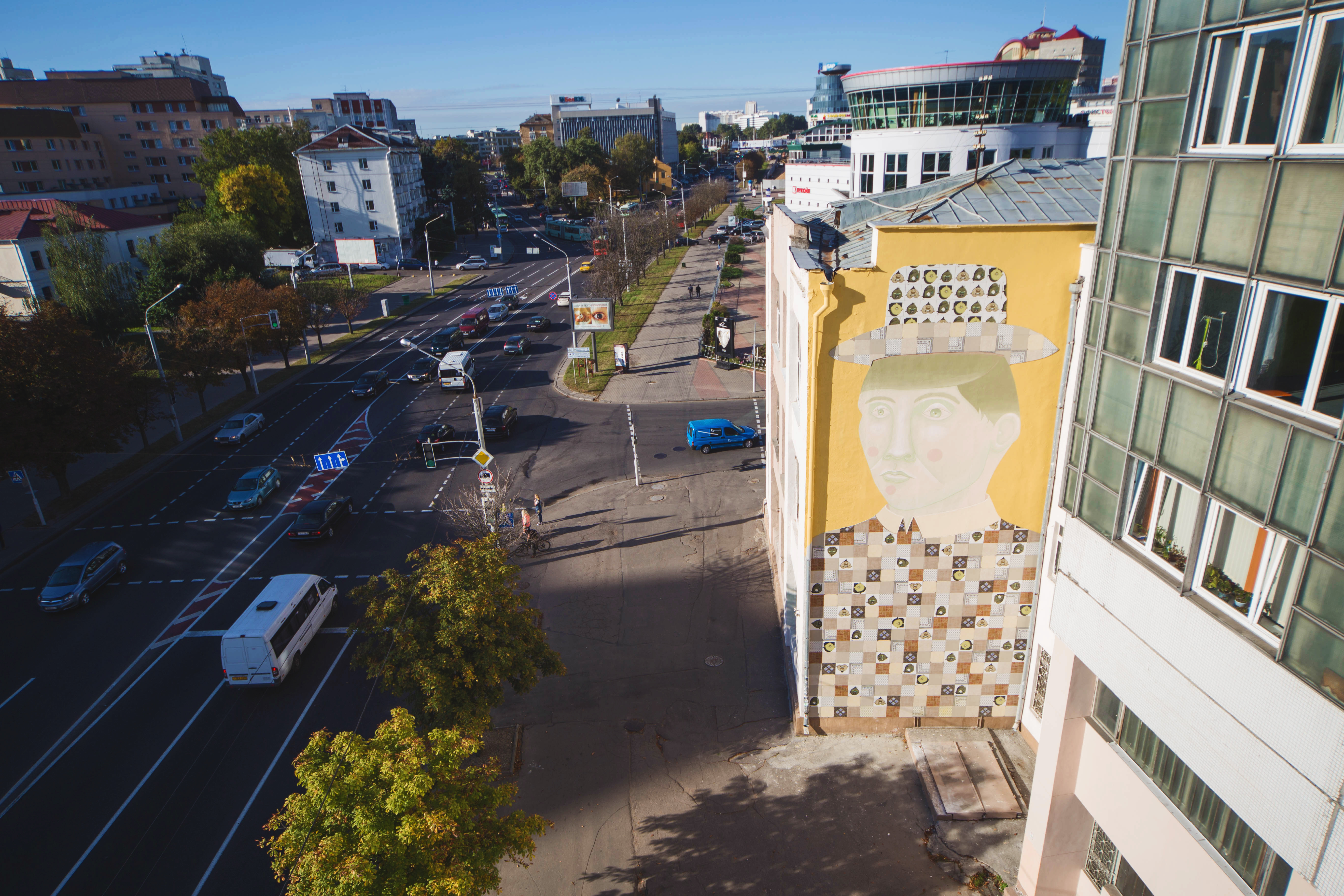 vul. Niamiha, 30
by Finok
by Mitya Pislyak, Cowek, Kontra and Grapewave
Pulichava, 3; Pulichava, 24; Pieršamajskaja, 26; Frunzie, 7; Zacharava, 19; Kazłova, 8; Daŭhabrodskaja, 10/1; zav. Vajskovy, 15.
March Cats
8 cats in Partyzanski district appeared in march 2015. Two of them were lost when the building was demolished or painted over, but later 4 more appeared. You can find a map here.

More info:
Vulica Brazil-2017 | Street art in Minsk | Must Act Projects
Photos by Yulia Savich, Tanya Kapitonova