Gomel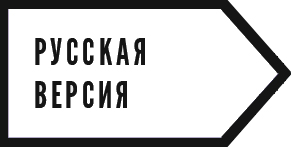 Gomel is a city where you can relax and not to hurry. Walk along the old Savietskaya Street with interesting architecture. In winter join locals in sledging in the park. In summer cross the longest bridge in Belarus and bag some rays on the beach. There are lots of cozy parks, small fountains and peaceful corners. Let's go!
contents: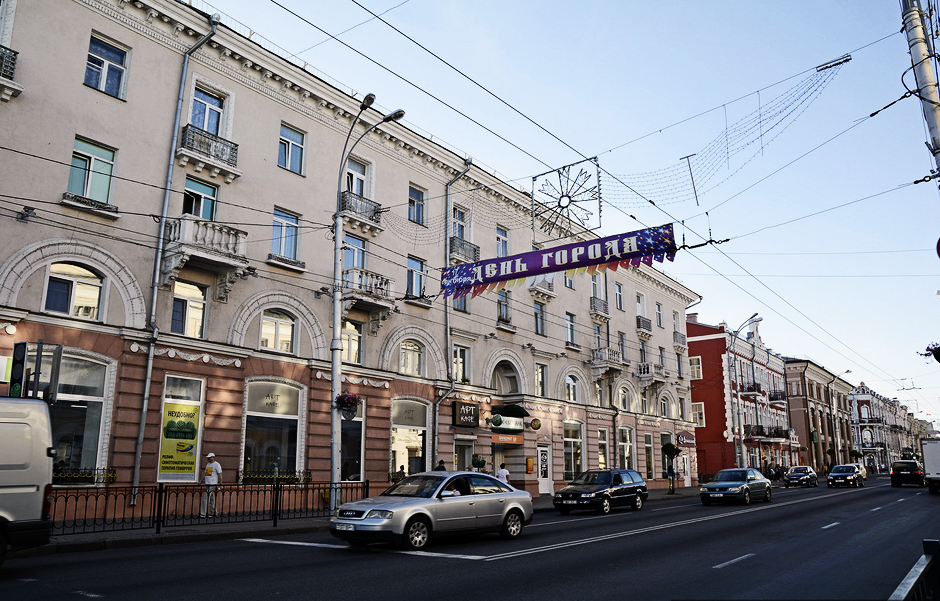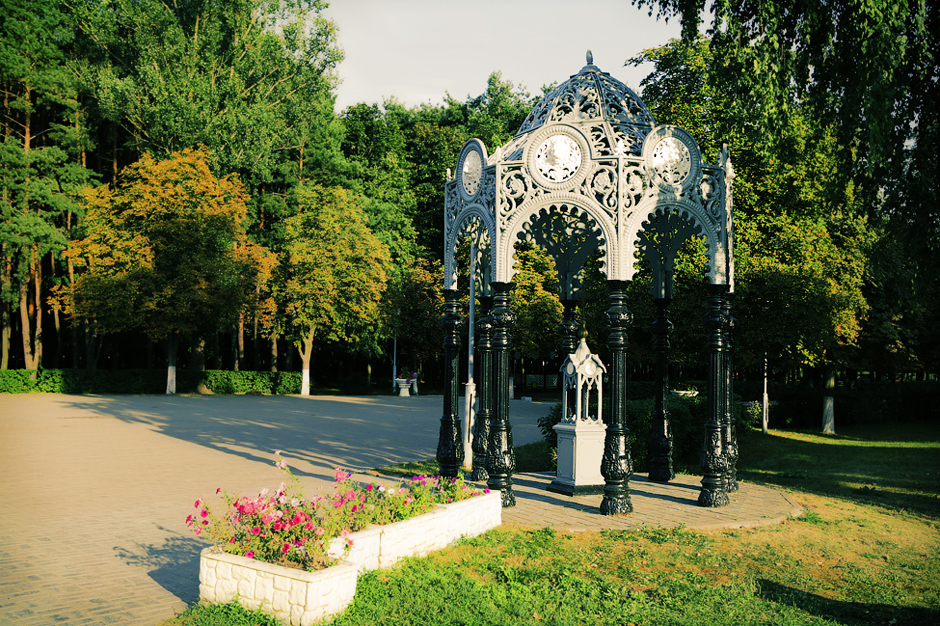 From the capital you can get to Gomel by train: they leave every day at 7:08, 15:44, 17:10, 19:00, 22:40 и 23:54 from the raiway station. Also the trains with directions to Kiev or Odessa go through Gomel. Check on the website.

You can go by minibus leaving from Minsk bus station for € 6. In July 2016 a new road highway between two cities was opened, so now the trip is a pleasure itself. Find the information about the prices and timetable here.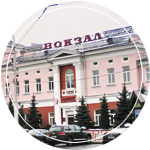 Driving those 300 km to Gomel takes 3-3.5 hours.

There is no still an opportunity to get there by plane, although recently there was.
It is a good starting point for travelling further to the south. For example, to Chernigov, where locals go shopping.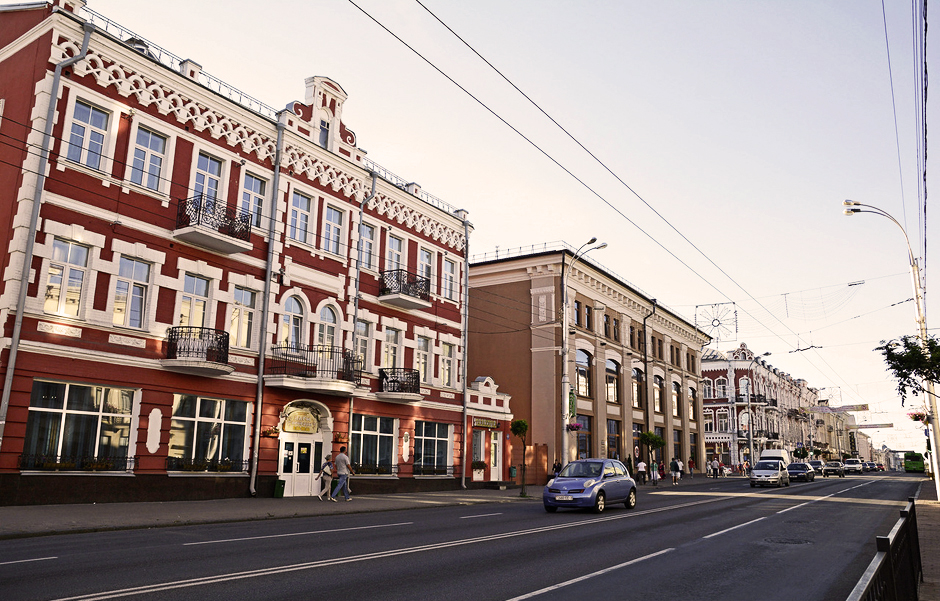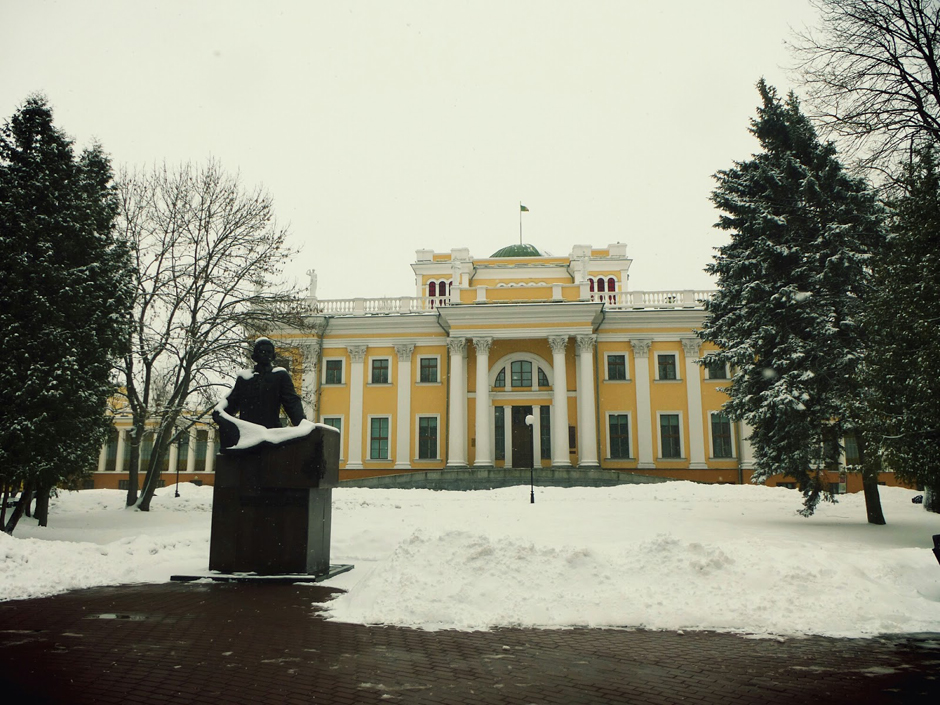 Near the railway station you can stay at Red House Hostel (57a, Paliesskaya vulica). The price for a bed in a room for six, eight, or ten people varies from € 5 to € 7.5 for a night. For € 15 you can hang out in a double room. It's clean, fresh, the beds are comfortable.

There is also The Paradise Hotel (1, Pryvakzalnaya Ploscha, hotel Gomel, 2nd floor) close to the station. The price is € 7.5 for a night in a hostel-type room or € 23 for a single and € 28.5 for a doudle room. Nice bonus: there's a safe and laundry. And there won't be any trouble with parking.

There's a cheap, though comfortable hostel GEO (1g, 1st Krupskay pereulak) a bit far from the city center. A bed in a common room costs about € 6.5. Basically, it's a cottage where you can relax by the fireplace, fry an egg in the kitchen and feel like home.

The most famous hotels in Gomel are Turist, Sozh and Nadzeya. A night there will cost from € 13.5 to € 30.

Top range offers (by local standards, sure) are Zamkovy Park Hotel (6, Haharyna vulica) and Prestige Hotel (72, Halavatskaha vulica). Prices for a room there start from € 25 and may reach € 340 if you suddenly feel like a three-room presidential suit.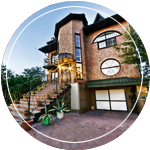 Staying in Chisto Hotel (4a, Bratjev Liziukovykh vulica) or Villa Rosa (150, Ilicha vulica) will be a good choice for those traveling by car. In Chisto Hotel you can enjoy sauna and Turkish bath and live in recently renovated super comfortable rooms. In Villa Rosa there is a guarded parking and excellent breakfast that is already included in the price.

And surely, you can rent a flat. Look for options here: gomel.irr.by, booking.com, olx.by, hotel-plus.ru. Count for € 15-20 for a day.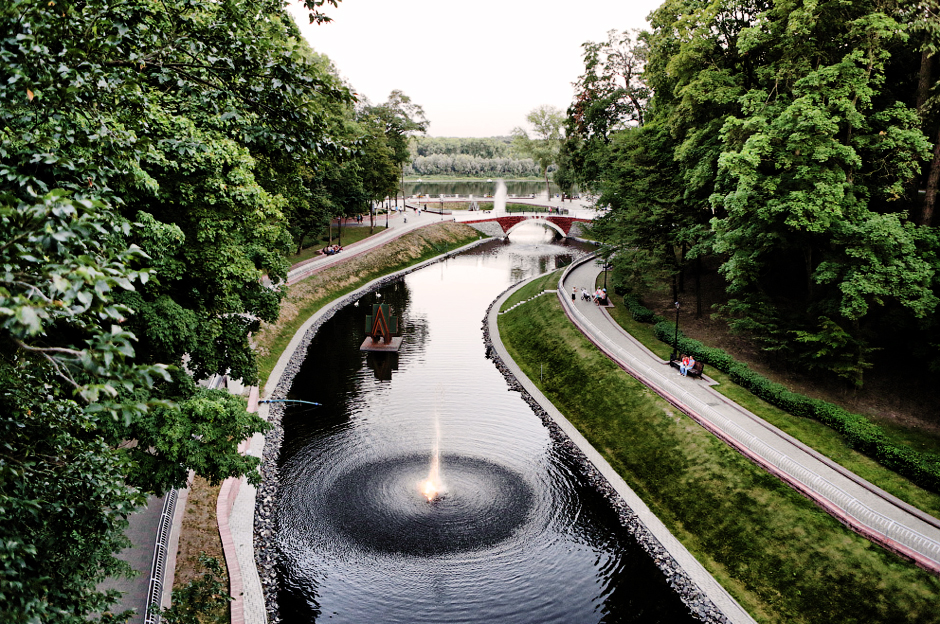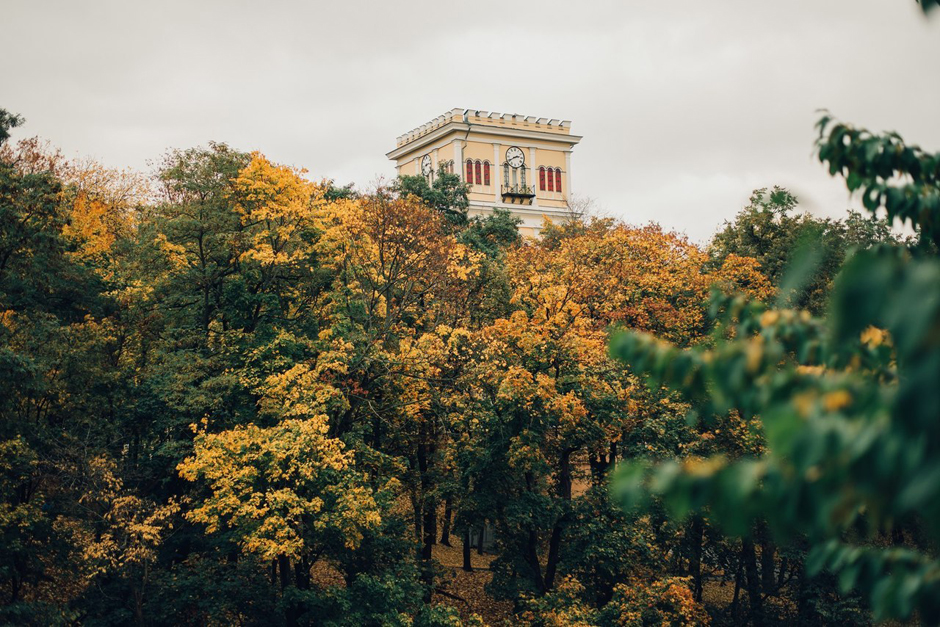 Once you leave the railway station, you have two options: go straight by Pabiedy Parkway and reach Vasstania Square or turn to the right and by walking along Lenina Avenue arrive to the palace. During those walks you can grab something to eat, find the best Gomel spots in the following chapters.
The adumbration of Pabiedy Parkway took shape back in the middle of the 19th century. It's hard to believe that 100 years ago one of the most beautiful streets of the city was wooden and scruffy, and people used to move along its western part by boats, because there was an actual moor. There was a place for military marches where now Vasstania Square is; the favorite local meeting point – the tank appeared there in 1968. There were a catholic cathedral, a fire station and well-known in those times Metropol and Golden Anchor Hotels on modern Lenina Avenue.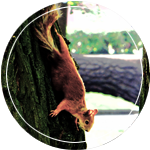 Gomelski Park (22, Praletarskaya vulica) has existed on the bank of the river Sozh for 200 years now, and just recently it has been named after Lunacharsky, a writer and revolution activist. The park is famous for its unique plant collection: you can find a Weymouth pine, pedunculate oak and Manchurian walnut among regular maples, ashes and chestnut trees.
The heart of the city is Gomel Palace & Park Ensemble built in Russian Classic style, a park with a Swan Pond, St. Peter and Paul's Cathedral (it used to be a planetarium during Sovietic period), the family vault of the Pashkevichy, the monument to Rumyantsev, an amusement park, the Winter Garden and a watchtower. Locals love walking there regardless of the season. The Gomel Palace construction began in 1777 by Count Rumyantsev-Zadunajski, Field-Marshal-General Paskevich also influenced the palace's looks. Tsar family memebrs and emperors used to visit the palace. Long story short, it's definitely worth seeing.
Go for a walk along river front, it's 2.5 km long. Go down from the palace to the Swan Pond (Liebyazhy Prud). The renovation works took quite a long period of time, but the result is nice: an excellent place to walk and a big playground for children.
Another cool place for walks in Gomel is the Gramyka Park, usually called Piyanerski Skver (14, Pushkina vulica), and behind it there is a Puppet Theater (14, Pushkina vulica). You'll meet our favorite fairy tales characters next to the theater. As you may notice, lots of sculptures are one of the hallmarks of the city.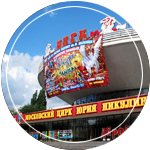 Locals' love for the Gomel Circus (27, Savietskaya vulica) is extremely tender. Drop by here if you want to feel as if you were a child again. It smells like cotton candy, and children run around with balloons of all possible shapes and colors. Remember to get a ticket in advance. The fountain near the circus is a magnet for young people in summer.
Festivalny Park is for daydreamers. There are "Lonely benches", the islands for dates and break-ups, and even "The Tree of Love" where newlyweds keep putting "locks of happiness" with their names. Take your best half there!
One more charming corner is a small park with a fountain in front of the Lelina Library. In summer Gomel people feed pigeons here, take sun bathes, and idly turn book pages sitting on the bench.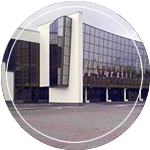 For active leisure lovers there is an Ice Palace (Mazurava vulica) with public skating and Solnechny ice rink, which turns into a roller skating rink in summer. Find information about the timetable, prices and skates rent on the website.
You've seen all the sights and got a couple of hours before the train left? Check out the quest room "Vyjti iz komnaty" (Get out of the room) at 12, Pabiedy Avenue. You'll have an hour to unriddle the puzzle. Be ready to pay € 15-27.5 for all.

There are three theaters in Gomel: The Drama Theater (1, Lenina ploscha), The Youth Theater (10, Lenina praspiekt) and the Puppet Theater (14, Pushkina vulica). The plays are quite diverse; also troupes from Russia come to perform. It'll be interesting to see a show in Puppet Theater with children, and subtle humor lovers will enjoy plays in chamber atmosphere of the Youth Theater.
There are also three cinemas: Kalinina (4, Kamunarau vulica), Oktyabr (127, Barykina vulica) and Mir (51b, Ilicha vulica). Each of them is comfortable; Mir and Oktyabr are equipped with 3D systems.
In the Museum of Military Glory (5, Pushkina vulica) you'll learn the history of the WWII battles in which Gomel people took part, see a broad exhibit of tanks and planes. In case you are not tired of this topic, of course.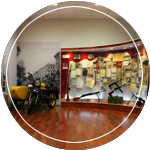 The Museum of Criminal Science (1, Pushkina vulica) is the only museum in Belarus dedicated to crimes and punishment. There you can see picklocks, used false money and documents and learn about much talked-of local gangs of the 90s.
The Museum of History of the City of Gomel (32, Pushkina vulica) is situated in the former summer residence of Count Rumyantev. The museum educates about the history of the city and organizes themed exhibitions.
The Palace of Rymyantsevy-Pashkevichy and the unit of Vetka Museum are located next to each other, but are about different things. In the Palace you'll touch the life of Russian aristocracy and walk around the rooms where the atmosphere of those times is preserved. And in Vetka museum you'll learn belarusian traditions, dances and songs. Both museums sell souvenirs, and in the palace there are photo and art exhibitions, besides the permanent one. Vetka museum is probably the most liberal: there are always some events and parties.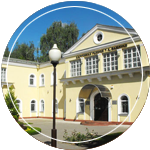 Vaschenko Art Gallery (4, Karpovicha vulica) is named after a famous belarusian artist. The exhibit demonstrates more than 400 works by belarusian artists (among them there are 50 paintings by Vaschenko).
Every other year international dance festival Sozhski Khorovod is held in Gomel. More than 20 countries of Europe, Asia and North America participate in it. If you want to dance or see others dance, come to Gomel on the Day of the City.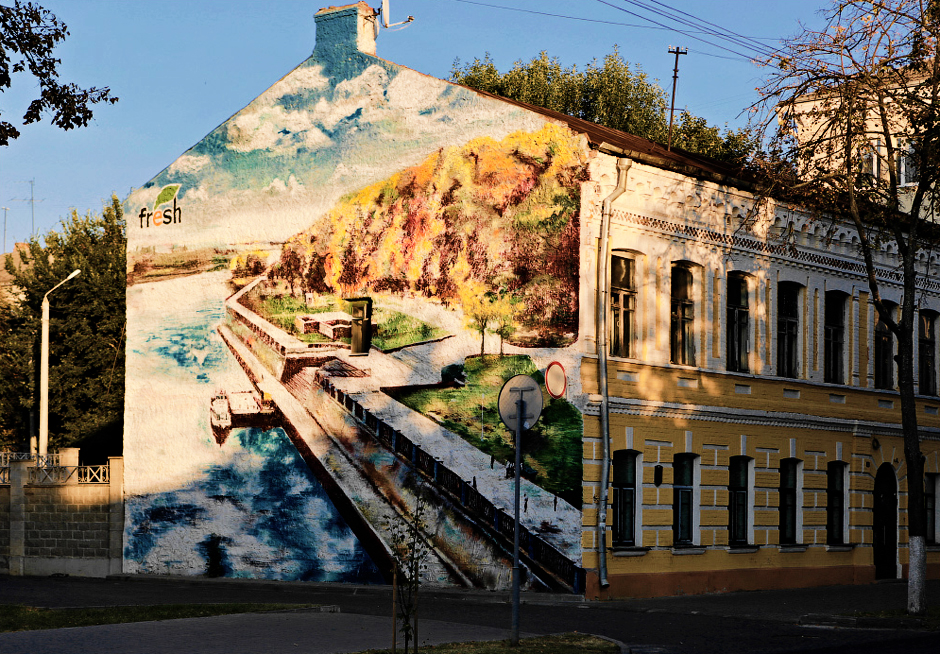 Right by the railway station you can grab a burger and fries in Burger Lux and Burger Master (1, Pryvakzalnaya vulica). Walking around the city will be much more fun!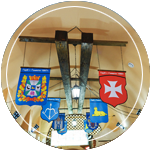 Burger Fresh (10, Lenina avenue) and 24/7 (12, Savietskaya vulica) are open day and night and offer burgers and rolls. Try Arizona and Chicago Bulls. The second place is knight-style decorated, there's a lot to fasten eyes on while waiting for a roll.

In Batski Restaurant (12, Savietskaya vulica) you can taste fish broth, borsch, draniki and other traditional meals.

Cup of peace (36, Haharyna vulica, Mart Inn parking) is a cool van café with not only good coffee, but also delicious sandwiches, pies and other desserts.

Exupery Crepe House (12, Savietskaya vulica) is a paradise for pancakes lovers. There are crepes with traditional filings like cheese, bacon or chicken, and dessert ones (jam and cottage cheese, fruit or chocolate). And cacao there is so yammy!

Bubbles (44, Savietskaya vulica). Here you can grab a sweet snack, for example, ice-cream with various toppings or a sandwich. It's quite recently opened, even not all the locals have checked in there yet.

Kunzhut Café (2, Pushkina vulica). Burgers and sushi are offered from 7.30 a.m. till 2 a.m., and till 5 a.m. on the weekends. There is a breakfast menu.

Ponchi (4, Pabiedy praspiekt) is a place for sweet tooth. On a hot summer day you can treat yourself with ice-cream, and any other time get a muffin, donut, pie or sandwich.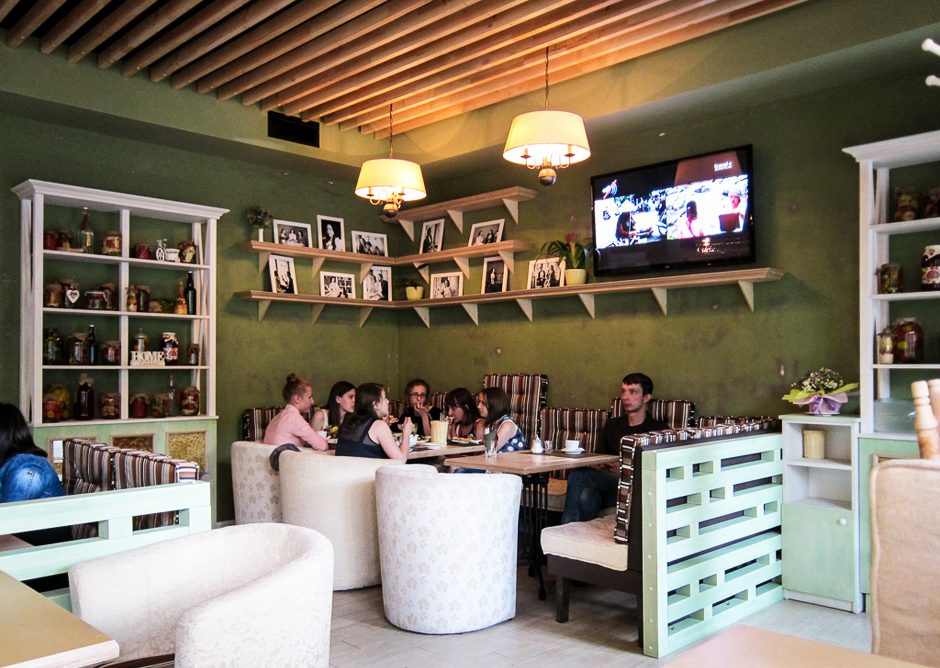 The prices in Gomel are much lower than in the capital so you can definitely afford a fancy restaurant.

Provans Restaurant (1, Biletsky spusk) is the best restaurant of French and Italian cuisine in Gomel. It's situated in a beautiful place with a view on the river, has a summer terrace, a small fountain and balconies. In the evenings there is live music. Try desserts (tart with pear and tiramisu), filet mignon and Lionsky or Provans salads. Every season there are new dishes, don't miss a chance to taste something from a season menu.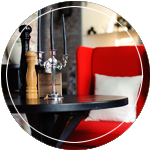 Befana (20, Lenina praspiekt) is an Italian restaurant, where a famous chef Yury Kolesnev cooks. The focus here is on the beautiful serving, menu contains a lot of seafood, and the prices are a bit higher than in other restaurants in the city. But it is totally worth it!

Pierott (14, Pushkina vulica) is a cozy café in the puppet theater building with delicious food. Get a homemade apple strudel and profiteroles with ice cream.

FaSol (36, Savietskaya vulica) is a two floor restaurant with a bar known for its good service and cool concerts broadcasts. If you come here for breakfast, ask for syrniki (cottage cheese pancskes). In summer there's an open air terrace.

DOM (34, Lenina praspiekt) is a nice café where you always can have breakfast, even if you wake up in the evening: they cook cereal, pancakes, scrambled eggs and other dishes from the morning menu all day long.

Trattoria Markoni (4, Pabiedy praspiekt) is a family cafe with Italian food and a great variety of pizzas. The bar is decorated with dozens of types of Belarusian and Italian pasta. There is a children menu.

Irina (3, Haharyna vulica) is a cafe with long history, live music and very reasonable prices.

Pizzeria Italia (14, Pushkina vulica) is an Italian restaurant that has been working for 15 years now. Four kinds of lasagna, pasta al dente, grilled meat and many other tempting offers.

Harry Porter (11, Dastayeuskaha vulica) is a beer pub with a dozen of taps and a loft zone with lounge music. Here you can hit the waterpipe and relax on the sofas with cushions. It's a bit far from the center, but it's worth visiting, if you want to dive into the atmosphere of an English pub and play foosball with friends.

Cinema Cafe (4, Kamunarau vulica) is a cafe in the Kalinina Cinema building. There are soft leather sofas, adjustable lighting behind the tables and a small cinema hall, where you can order a movie in advance. It's open till 2 a.m. Remember that there is no separate zone for non-smokers.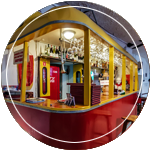 You'll like Staroye Vremya (14, Krestyanskaya vulica) and Karchma Budzma (3a, Pryvakzalnaya vulica), if you want to try national belarusian cuisine and food of former soviet countries. In Budzma try traditional drinks: miedovukha, khrenovukha and spotykach. Even some draniki (potato pancakes) are served with a shot of vodka.

Grill House (35, Kirava vulica) and Street Burger (20, Lenina praspiekt) are for burger lovers. The first one focuses on salads, soups, grilled meat, and the other one serves various burgers, cheeseburgers and milkshakes.

Resto-bar Kelly's (29а, Savietskaya vulica). Here try Mexican food: quesadilla, burrito, and fajitas. In the evening there's live music.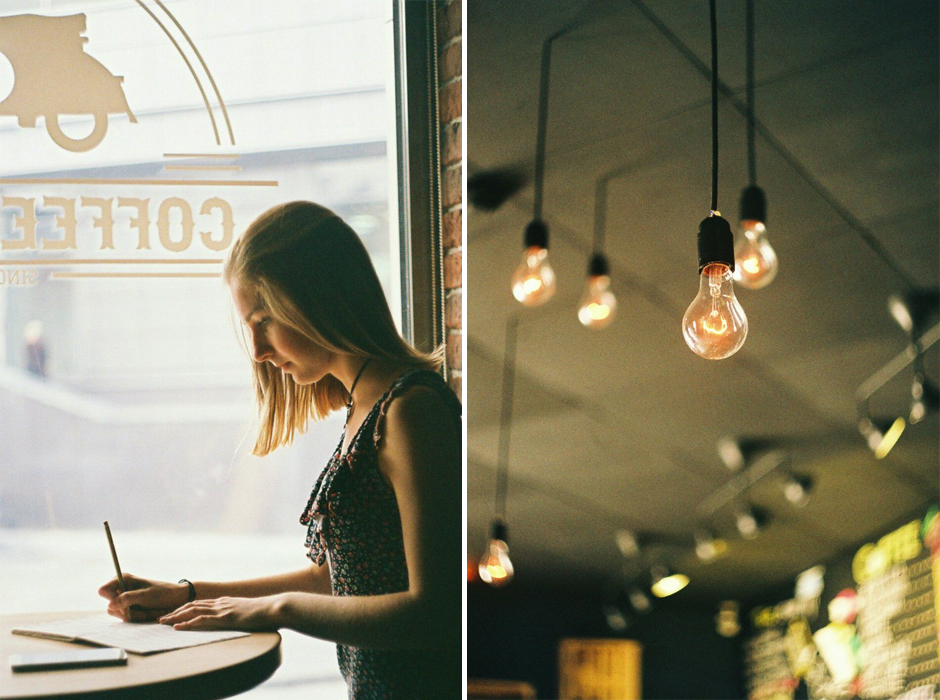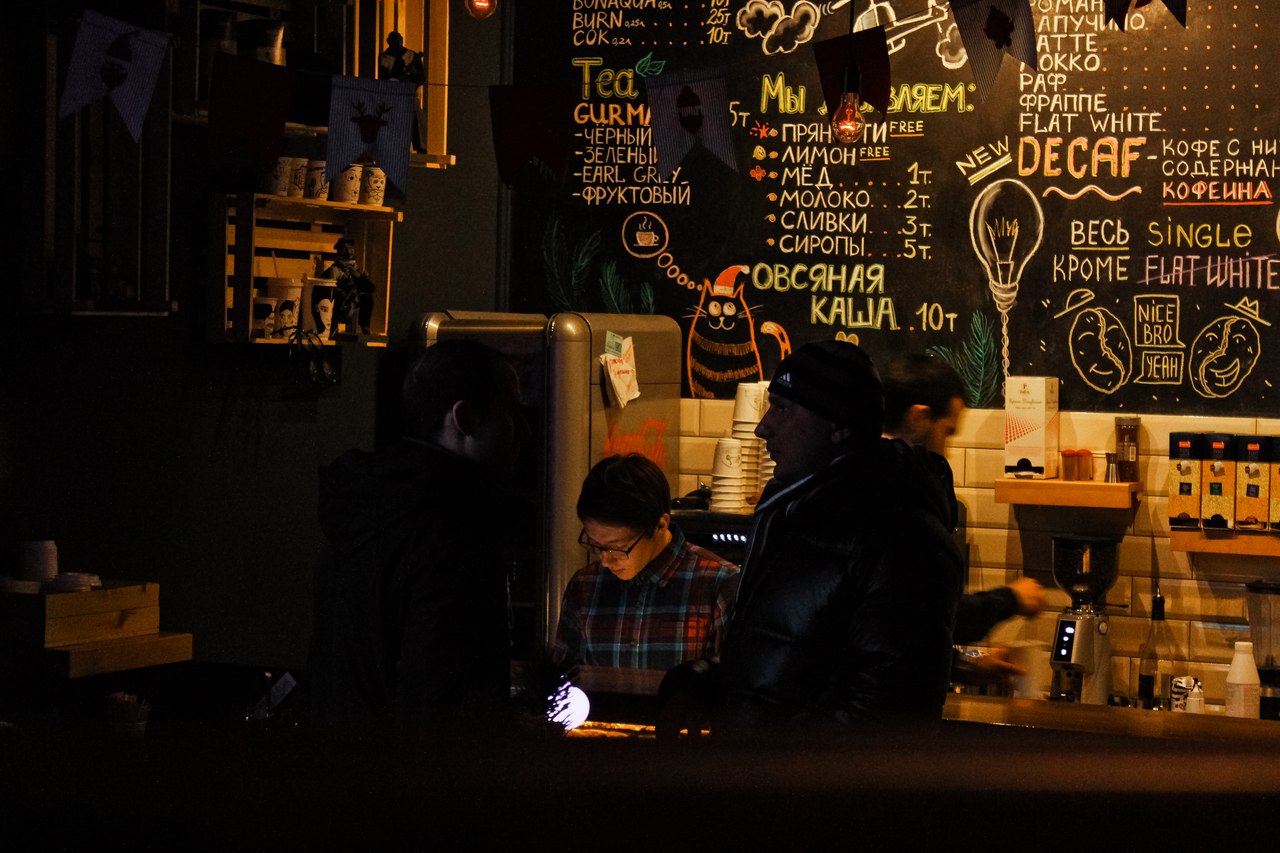 Coffee&Toast (1а-3, Rahachouskaya vulica) is coffee house that specializes in delicious toasts with ham, cheese, mushrooms or sun-dried tomatoes. There are also sweet toasts with ricotta, peanut butter, honey and jam. Besides coffee (there's also de-caf) there are hot fruit-drink and refreshing lemonades.
The Cler (20, Lenina praspiekt) is a loft coffee house with French eclairs. We recommend cottage cheese eclairs and their house special drink called Cler-coffee: it's hot at the top and cold at the bottom.
Chaikoff (21, Kirava vulica) is a coffee bar where you can get a decent cup of coffee and a dessert or buy a pack of loose-leaf tea or robusta coffee.
Macarons Coffee House (1, Vietkauskaya vulica) and Bretzel Café (16, Pabiedy praspiekt) are situated next to each other. Their specialties are pretty obvious.
Once you're in Gomel, you must taste hot chocolate on the Spartak Chocolate Factory (1, Khataevicha vulica). Real melted chocolate is perfect for cold weather and will become a pleasant memory about the visit.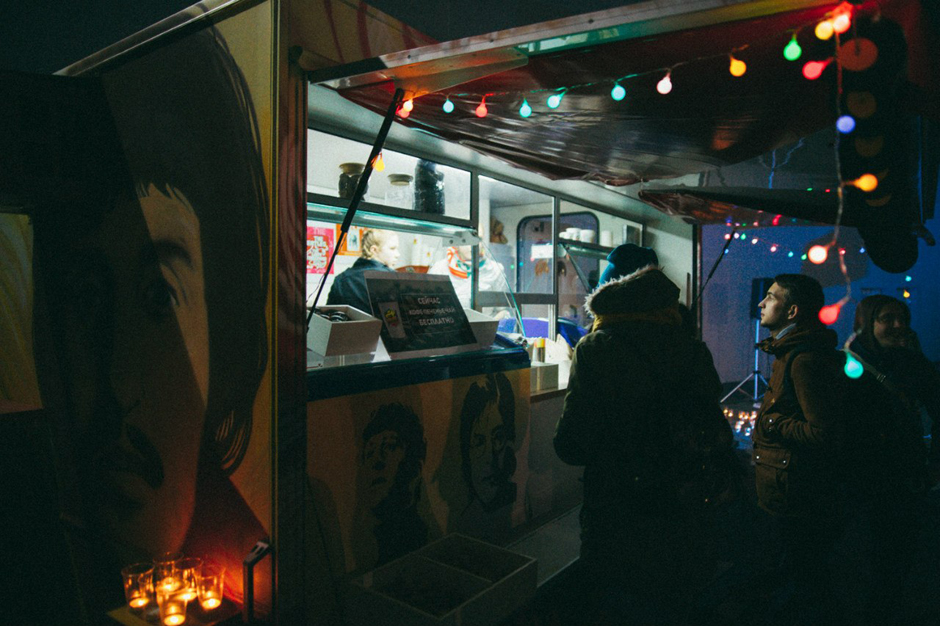 Kvartirnik Bar (1, Biletsky spusk). It's an open space where you can try cocktails and dance during dj sets. They organize blues performances, concerts, foosball championship and poetry readings. The entrance to events is paid, but it's worth it: live music is highly appreciated by all visitors.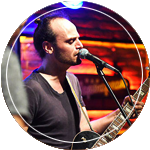 Vse Kak On Liubit (As he likes) (4, Biletskaha vulica) is a recently opened speak easy bar of prohibition times style. You can get in only if you find a ringing bell next to the door. Wide range of cocktais, author drinks, hookahs, lounge music and pleasant atmosphere.

Seven Fridays (20, Lenina praspiekt). A great variety of cocktail drinks, delicious burgers and steaks, the atmosphere of an American bar with comfortable lighting and dancing mucic are waiting for you there.

Red Pub (10, Lenina praspiekt). People come here to party and shake the cobwebs. A good choice for big noisy companies.

Avenue (3, Lenina praspiekt). On Friday and Saturday nights this bar transforms into a night club and stays open until 5 a.m. Besides the main menu, desserts and cocktail cart, here you can hit a waterpipe.

Etazh (2, Pushkina vulica, entrance from the side of the circus, 4th floor). It's a bar with cozy armchairs, huge choice of starters, wines and desserts. Dj Slava Uncle plays there, while listening to his music you can relax and talk to your friends or to dance. There is a hookah cart.

Perviy Bar (1, Kirava vulica). It's located in the historic center of Gomel, in the building of former wine cellar of Count Paskevich. You'll love this loft-bar for its music and friendly atmosphere.

San Remo Karaoke Bar (26a, Savietskaya vulica) and Arena Hall (6, Kamunarau vulica) are for those nights when your heart wants to sing. The second karaoke bar is believed to be a fancy one, there you can play bowling, billiards and eat in the grill bar.

Europa (2, Lenina ploscha) is an entertainment complex that includes a night club, two restaurants and a karaoke.

Cinema Club Hollywood (4, Kamunarau vulica) и Nemo Club (2, Nabyarezhnaya vulica). Two more places loved by local party boys and girls.

New Time (17, Lange vulica). Young people like to gather on its big dance floor.
Map of Gomel with the attractions from the guide


34mag.net – – insider city guide by 34mag (in Belarusian)

023.by – city website

gomel.today – local news

gomeltrans.net – public transport in Gomel

smarthomel.org – cool urban initiative and Gomel news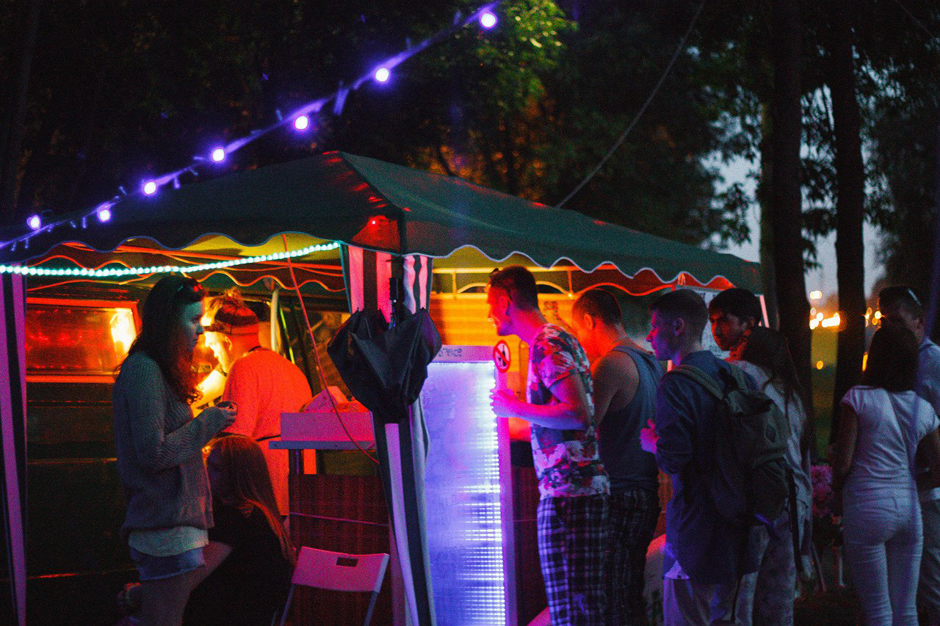 Text by Kristina Bosak, translated by Alexandra Murashko
Photos by Andrei Dmitriev, Dmitriy Adamenko, anonimusi.livejournal.com, vk.com/cupofpeace, vk.com/coffeeitoast, pokatashkin.com, tut.by, vk.com/bar_kvartirnik