Minsk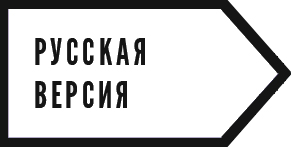 We are delighted to show you the best city on Earth: discover all the attractions, hotels and hostels, fancy restaurants and hipster bars, places to upgrade your cultural level and those to relax. Welcome home!
CONTENTS: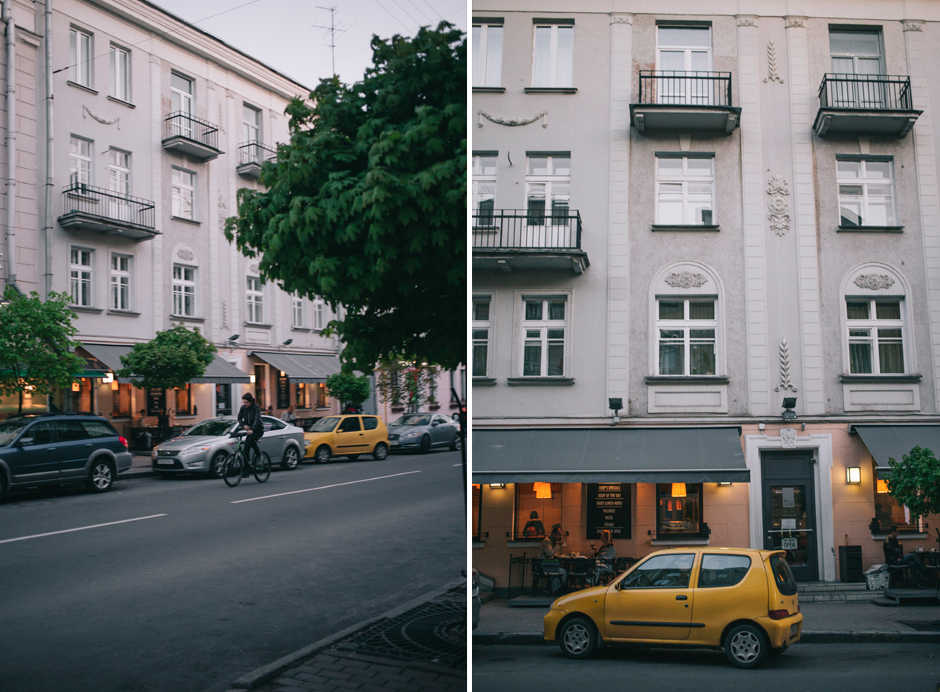 *The prices indicated are for information purposes only, and may differ from the actual ones. For your convinies the prices are converted into euros. At the moment of publication (14.03.2017) € 1 was worth BYN 2,02.


The giant Minsk National Airport is 25 miles (40 km) away from downtown. You can reach it by bus or by shuttle bus that runs every 20-30 minutes and arrives at the Tsentralny Avtovokzal (Central Bus Station). The ticket costs almost € 2. Check the schedule at ticketbus.by. The road takes about an hour.
Another option is the train that runs only 5 times a day, and you'll have to take another bus to get to the station from the airport. According to the timetable, the trip to the city center takes 57 minutes. The ticket costs € 1,2.
Minsk Railway Station and Central Bus Station are downtown next to the Plošcha Lienina (Lenin Square) subway station. In general, the subway is the most convenient and economical way to travel around the city. The Minsk subway has only two lines (the third one is under construction), but nearly everything of importance can be reached by foot from one of the stations.
One subway trip costs € 0.26, which surprises and gladdens the hearts of european visitors. If you are visiting Minsk for even 3-4 days, we recommend you to get a pass for 10, 20, or 30 trips (the more trips, the cheaper). There are also "all means of public transport" passes that can be bought at the metro kiosks; double-check when you get there. You can look up public transportation schedule at the Minsktrans website.

Minsk taxi service is not very expensive: about € 3-4 for 5-6 miles (8-10 km). Almaz taxi is a good bargain that you can reserve either online or by calling 7788 (or +375 17 306-0778). Pyatnitsa taxi service is more elegant but also a bit more expensive with drivers wearing suits and driving premium-class cars (call: 7500 or +375 29 133-75-00). Here are a few other numbers you can call: 135 (or +375 29 33-33-001), 157 (or +375 29 6666-157), 107 and 152 (or +375 29 2222-152).

The Uber service is also available in Minsk.

If you would like to rent a vehicle, use the rentalcars.com search engine that gathers offers from most companies in one place. You can expect to pay € 45-50 a day or € 90-110 for three days. It makes sense to rent a car if you are planning to go beyond the city (see the Nearby section). If you are planning to stay in the capital – public transportation should be more than enough.
If this is your first time in Minsk and you like to be shown around take a bus tour on a beautiful London-style bus. True enough, a ticket costs € 15, so you might be better off on foot.
Even though Minsk is not the most bike-friendly city in the world, during summer season you still can discover a couple of nice parks and go to distant from the central area by one of the city bicycle paths. There are several bike rental spots (€ 5-7/ day).
If you become tired of riding around Minsk, you can check ticket availability for trains to other parts of Belarus here.
Also note, just in case, that in addition to the Tsentralny Avtovokzal (6 Babruyskaya vulica), which serves nearly all international routes, Minsk has Avtovokzal Vostochnyi (East Bus Terminal) (34 Vanyeyeva vulica), which serves most of the domestic routes.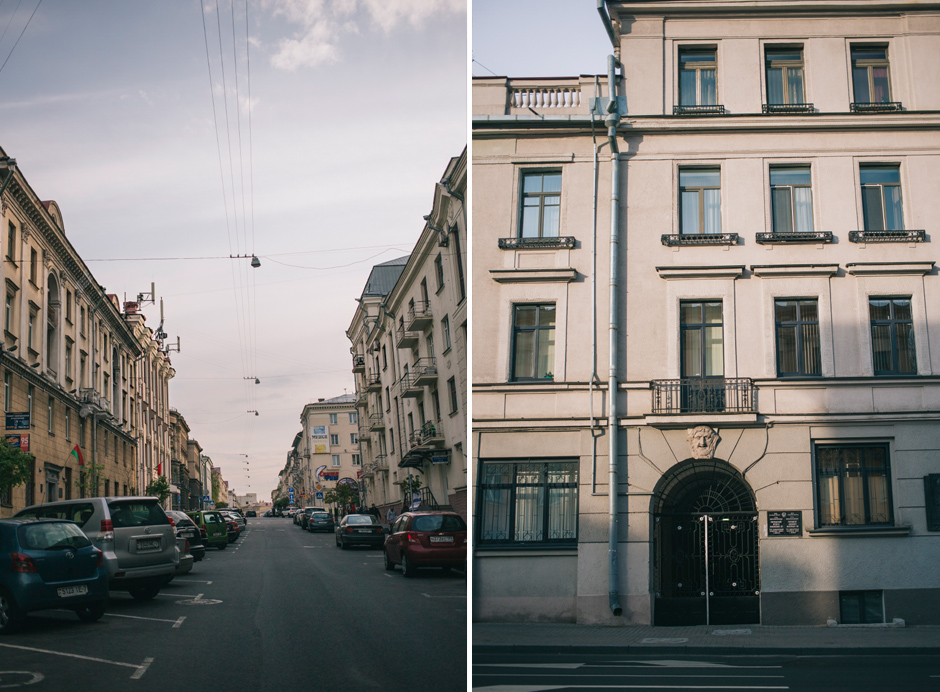 If you wish to be polite remember one simple thing: it's Belarus, not Belorussia or Whiterussia. Got that? That's it, now you're one of the guys (or gals) and can enjoy the city.

Do not be surprised if you see the word Mensk from time to time. This is not a typo but the old name of the city and some people (we, for example) still use the name.

You can exchange currency at numerous currency exchange offices (if you are buying Belarus rubles, you do not need a passport), the local banks do not use any special secrets, commissions, or other cheating techniques and the exchange rate might vary, but not by much. There are twenty-four-hour exchange offices at the train station (3 Pryvakzajnaja Plošcha) and in the hotel Minsk building (11/1 Praspiekt Niezaliеžnasci), for example.

Until quite recently, you could only buy alcohol in Minsk until 10:00 PM, but this rule was revoked before the latest presidential election. Bear in mind, though, that there are not that many twenty-four-hour stores in the capital, most close at 11:00 PM. Few exceptions are Korona Zamok Mall (65 Praspiekt Pieramozhcau) and Sosiedi Store (15 Kharuzhay vulica) are open till 2a.m, Rublyovskiy (117 Praspiekt Niezaliezhnasci) and Sosiedi Store at the Riga Mall (50 Surhanava vulica) work 24/7.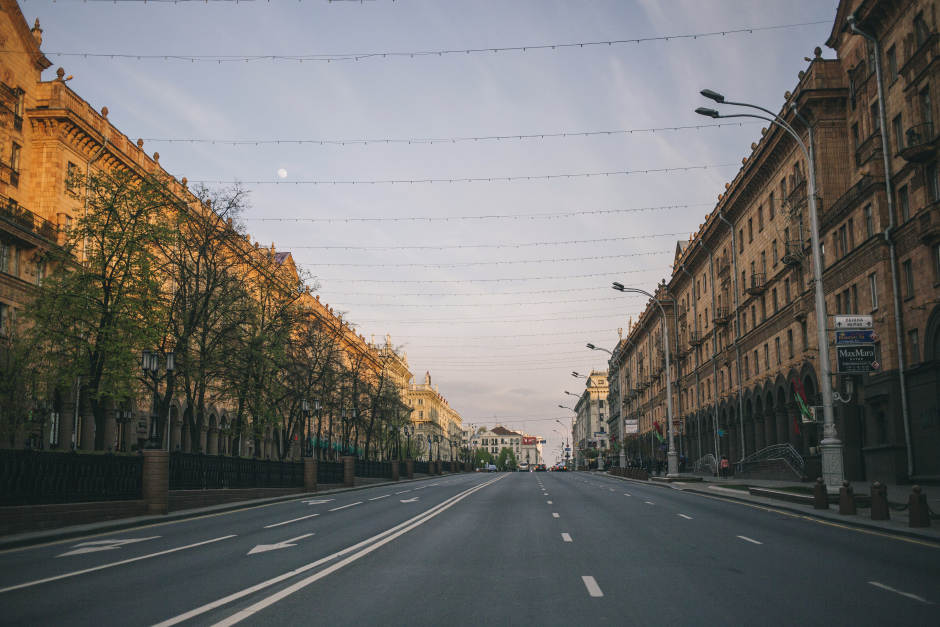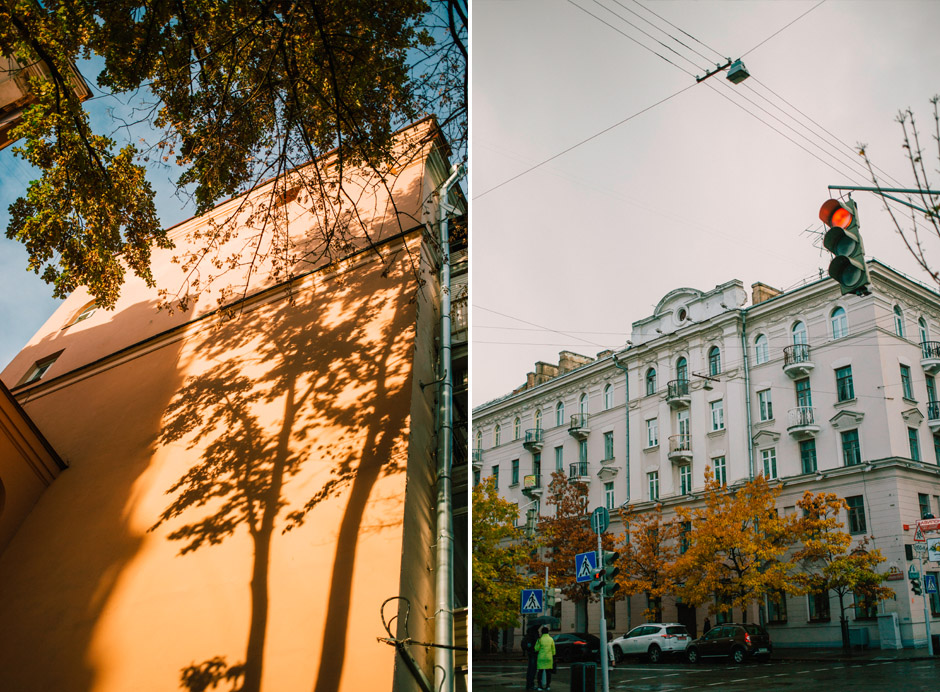 The 2014 Ice Hockey World Championship brought into existence plenty of new hotels and hostels in Minsk, so you will not be left stranded in the street.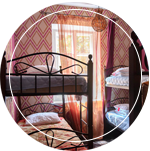 Trinity & Riverside Hostels (12 / 14 Starovilyenskaya Vulitsa). These are two small but cozy hostels by the same company in the historic part of the city. Bed prices start at € 11 in a 6-bed room. A room for two will cost € 24 (two separate beds) and € 34 (double bed). They have recently added nice breakfasts for only € 1.8. Note that the hostels share a single reception desk located at 12 Starovilyenskaya Vulitsa. Here you´ll find a cool printed map with discount coupons.

Revolucion Hostel (16 Revaliucyjnaja vulica). The hostel is located downtown, next to the Pobeda Cinema. Prices start at € 8.3 per night in a 12-bed room. There are 4-, 6-, and 8-bed rooms, as well as family suites for 2 or 3 people. The hostel is newly renovated and is in an outstanding location.

Flatcom Hostel (2/1 vulica Prytyckaha). The hostel is close to the Puškinskaja subway station. There are three types of rooms – 8-bed women's, 6-bed men's, and a joint one with 4 beds. Prices start at € 6.67. Group discounts are available.

BonHotel (2 vulica Prytyckaha). This is a comfortable 3-star hotel close to the Puškinskaja subway station (three stops from downtown). Rooms start at € 45. There is free parking and their own bistro on the first floor. If you decide to hit the sack at this hotel, it will be a shame not to visit the nearby Spoon Restaurant (see Café / Restaurants section).

Green City Hotel (156 vulica Prytyckaha). This is a brand-new hotel in a not-completely-launched-yet business center that includes a shopping mall, offices, and other stuff. It is located in the suburban Kamiennaja Horka neighborhood, but it is very close to the subway. There is parking. Rooms start at € 31, another €9 for breakfast.

VIVA (4 vulica Zhukouskaha). This hostel is a 10 minute walk from the Minsk Train Station. Prices start at € 6 per night in a 10-bed room.

Comfort Apartment Complex (1 Shchors St.). This is an apartment complex close to the Instytut Kultury subway station. All apartments are furnished in the contemporary style and include household appliances, dishes, and kitchenware. The entire apartment complex is under 24-hour surveillance. Prices start at € 42 for a studio.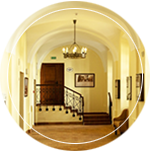 Hotel Monastyrski (6 vulica Kiryly i Miafodzija). Do you want to pray for your sins? This hotel was built on the site of a former monastery in the very heart of the city, next to the main temple of the country – the Holy Spirit Cathedral. However, you will have to pay a bit more for the holy site: despite its modest 3 stars, it costs nearly € 100 per night for a double room.

Akva-Minsk Hotel has been opened recently at the territory of Lebyazhy Waterpark. A basic double room costs €38 (the whole day of waterpark fun, sauna relax and gym included). It's far from the center, but there's a bike path and the bus number 1 that will take to civilization and educate about the history of Minsk on the way.

As long as we are hitting the high spots, let us draw your attention to three more 5-star hotels: Renaissance Minsk Hotel (1e praspiekt Dziarzhynskaha) and Beijing Hotel Minsk (36 Krasnoarmeiskaya St.). The latter is located on a quiet street in a riverside park and is very close to downtown. Prices start at € 130 (without discounts or special offers). Another new hotel – Mariott (20 Praspiekt Pieramozhcau) stands right on the river bank. A single room starts from € 122.
In addition, Minsk offers an incredible number of "apartments for a day." It's not a bad choice if you're traveling in a group. Prices for quite decent ones start at € 35-40 and you can look for them here and here. You can search for a nice one also at Airbnb, the prices are pretty much the same.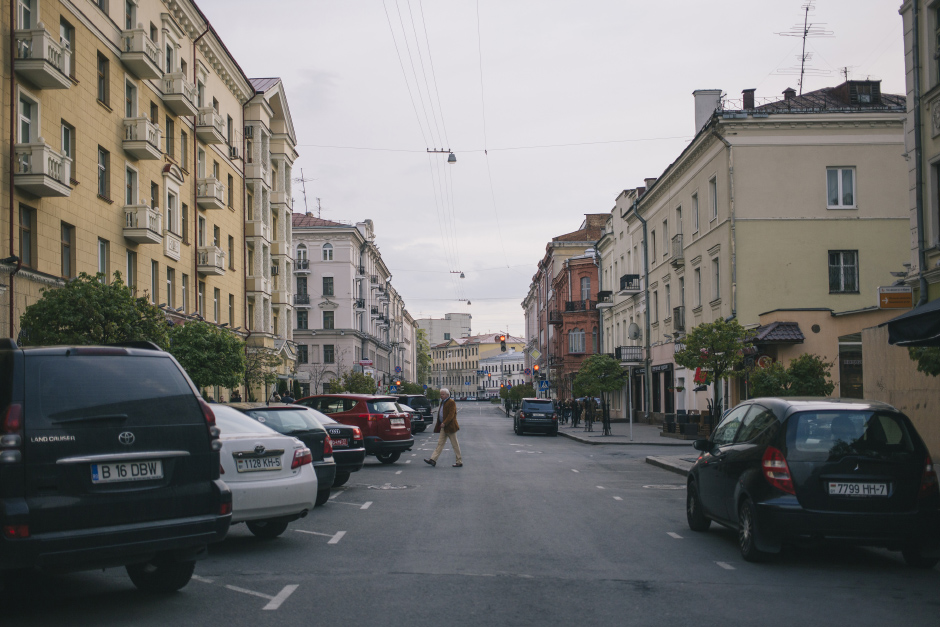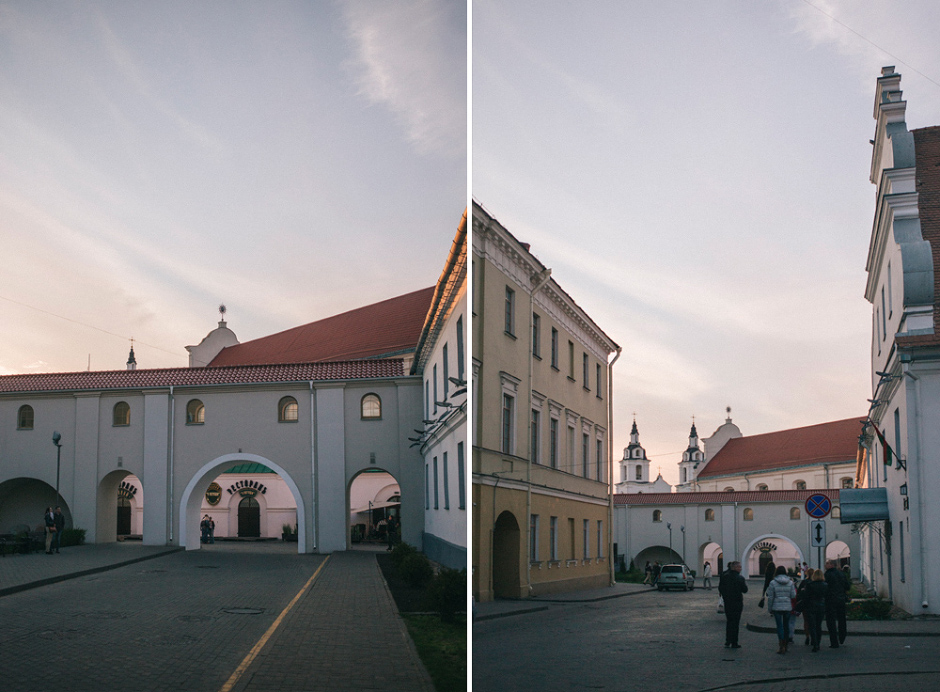 Begin your acquaintance with Minsk at Praspiekt Niezaliezhnasci (former Francysk Skarina Avenue, former Lenina Avenue, former Stalina Avenue), a 15-kilometer thoroughfare that cuts the city in half. Most of the classic Minsk attractions are located either on the Avenue itself or close to it. In fact, the Avenue itself is also a landmark and a unique sample of the Stalin Empire style. The artist and writer Artur Klinau has come up with the term "Sun City" to describe this part of Minsk as the main artery of the Big Communist Dream. The route of Bus No. 100, also one of Minsk's icons, by the way, goes along the Avenue. Note the corner house number 31 (on the banks of Svislach near Plošcha Pieramohi) – this is where the legendary murderer of John Kennedy, Lee Harvey Oswald, lived in the early 60's.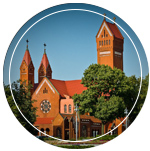 Plošcha Niezaliezhnasci. You can start your tour at the Lenin monument, of which, for some reason, you are not allowed to take pictures. The monument faces the main building of the Belarusian State University with its back to the Government House, on the steps of which all the key events of December 19, 2010 took place. Government House was built back in the 1930s by Iosif Langbard, whose style still defines the appearance of present-day Minsk. His works also include the Officers Club, the Academy of Sciences, the Opera and Ballet Theatre, and the Pobeda Cinema. In a good Belarus tradition the Red Church of Saints Simon and Helena, built in 1910, is just a step away from the Lenin monument. Behind the church hides a small building that houses the Museum of the Belarusian Cinema History (4 vulica Sviardlova).
The National Library of Belarus (116 Praspiekt Niezaliezhnasci). This is the rhombicuboctahedron that has become one of the most controversial symbols of present-day Minsk. It was built quickly in the early 2000s; the entire country pitched in, sometimes on a willy-nilly basis. It has a view point and Book Museum tours as tourist attractions.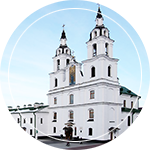 Vierchni Horad. This is Minsk historic center where you can try to feel the spirit of the early 19th century city. This is where the Holy Spirit Cathedral is located. It is the most important Russian Orthodox church in the city built in 1633-1642. The Minsk Town Hall is on Plošcha Svabody. It was built in 1600 in honor of Minsk receiving the Magdeburg Rights and was restored in 2003 according to the old drafts and drawings.
Across the street from the Town Hall, squeezed in between Stalin-era houses is the Catholic Cathedral of Saint Virgin Mary built in 1700-1710 in the Vilna sacred baroque style. It is also known as the "Church of the Jesuits."
If you go down from Plošcha Pieramohi to vulica Niamiha, you will see another Minsk landmark – the Cathedral of Saint Apostols Peter and Paul (4 Rakauskaja vulica) built in 1612. Note that the building of the cathedral is actually facing the street sideways – you can well imagine the scale of re-building that went on in this area of Minsk in the 1970s.
Trinity Hill (Troitskoye predmestye) is the official tourist "piece of Old Minsk." In 15th – 19th centuries it was craftsmen and merchants who came to live here; nowadays, Trinity Hill houses offices, residential areas, restaurants, artist studios, as well as the Literary Museum of Maksim Bohdanovich. Next to this district is the Isle of Tears Monument – a memorial dedicated to the soldiers who died in Afghanistan. The view of Trinity Hill is glaringly spoiled by an "elite high-rise" built right behind it and popularly known as "Chizh House" (after the businessman who was behind its construction). You can view it as a monument of sorts to the epoch lacking common sense.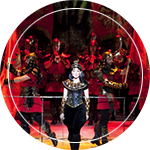 Opera and Ballet Theatre (1 Parizhskaya Kommuna Square). This is a memorial of the Soviet-era constructivism. Initially, the building was supposed to have four floors, however in the course of construction the money abruptly ran out. Nevertheless, the building is still majestically impressive thanks to the ideal symmetry of the park, the statues on the pediment, and the abundance of marble and crystal inside. With tickets starting at € 2 it would be a shame to miss it. Although you should take care of the tickets in advance – they are gone pretty quickly for all classical productions. In the park by the Opera Theatre there is a statue of the poet Maksim Bohdanovich, which is moved from one spot to another with every reconstruction. Right now the poor guy has to look at the back of the Chizh House.
There is a large green belt around the Opera Theatre. Starting at the mysterious skvier Marata Kazieja (with a-must selfie next to the hero's statue) across the Yanka Kupala Park you can get to Gorky Park (Ploshcha Pyeramohi subway station). This is the central recreational area of Minsk with children's rides, a couple of simple cafés and the training center of the Hockey Club Yunost-Minsk (where even in the summer you can roll around in the snow that comes when they clean the ice in the rink). We advise that you take a ride or two on the Ferris Wheel; just make sure you pick the closed cabins – they are better for viewing the city.
You should also visit the Military Cemetery (11 vulica Kazlova). In addition to quite a few worthies buried here (Yanka Kupala, Yakub Kolas and Kuzma Chorny, to name a few), the beautiful Church of St. Alexander Nevsky, built in the late 19th century is also located here.
Loshytsa Riverside Park. This is the most inspired and romantic park in Minsk, the main recreation area for those who live in the Loshitsa community. The central part of the park has been well repaired; it now features straight trails, cozy pavilions, and the Lyubanskiy estate. If you go further into the park, you can find apple orchards and the remains of a mill where, according to legend, a young pani hung herself for love. There are rumors that somewhere nearby is the site of drowning of the parts of the Stalin statue, which used to stand on Kastrychnickaja Square in the very heart of the capital in the early 1960's.
National Art Museum (20 vulica Lenina). This is the most prominent collection of art in Belarus. There is a large collection of classical Russian paintings, old Belarus icons, and Sarmatian portraits of the Radziwily family. The Socialist Realism collection here warrants a special mention. There is an exhibit of the Belarus classical artist Mai Dantsig, the author of the milestone painting "My Minsk".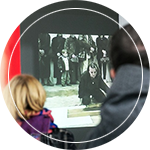 Ў Gallery (37a Praspiekt Niezaliezhnasci). This is the abode of modern Belarus art, a discussion area, and a place for lectures, meetings, and movie screenings. It is located in the same building as a souvenir shop and the legendary book store Lohvinau, which hosts most of the literary presentations and readings. This is one of the strategic cultural places in Minsk. It's a must see!

CECH (16 Kastrychnitskaya Vulitsa). This is probably the key exhibition venue of the underground Minsk that has installed itself at the former site of the MZOR plant. Lately, all key cultural events in Minsk (Photography Month, for example) take place here. You can check the CECH page on Facebook for event schedule.
Kastrychnitskaya Vulitsa, probably deserves a special word in our guide. If you ask how the process of gentrification and revitalization is going on in Minsk, you can always point to the Kastrychnitskaya example – the former industrial street has in recent years become pretty much the most important exhibition-and-hang-out place in the city. This is where the Huligan Bar, the Depo crêpe house, snack-bars Lauka and Ultrabar, and café Enzo (see other sections) open their doors, where CECH works, and where progressive advertising agencies, publishing houses, and IT companies have opened their offices. This is also the location of the yoga studio and fitness center Moby Dick. The murals left over after the Vulica Brazil street-art festival decorate the plant walls. The most important things happen here at night in the warm time of the year – in the street, of course. Fridays and Saturdays are a time for fun and chaotic parties when several thousand people might be hanging out on a little patch of ground.
Korpus (9 Masherava Avenue). Educational programs, workshops, exhibitions, concerts, parties – you can enjoy all this in the old industrial building that has been transformed into the cool cultural center.
Azgur Museum and Studio (8 vulica Zaira Azhura). You will definitely enjoy the Azgur Museum. War heroes, communist idols, national writers – here you can get a feel for the entire 20th century through the prism of works of the key Belarus sculptor of that era. Zair Azgur was a prolific author (one of his most famous works is the sculptural ensemble at the Ploš?a Jakuba Kolasa in Minsk): the museum collection numbers 435 sculptures created between 1936 and 1992. We can bet that nowhere in the world is there such high concentration of Lenins and Stalins per square foot.
Alivaryja Brewery Museum (30 Vulitsa Kisyalyova). Everyone should visit the museum – to learn about the nuances of Belarus beer production, chew some hops and malt, learn to taste properly, and, of course, try some of the freshest beer ever. By the way, the red-brick brewery building hosts one of the oldest manufacturers in the entire Belarus. Tours are by appointment only; the ticket is € 6. There is a nice bonus: kitty-corner from the museum you will find the only art nouveau building in Minsk.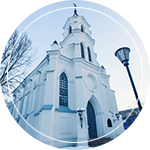 The neat little court of the Church of Holy Trinity (44а Praspiekt Niezaliezhnasci) also known as St. Roch Church is a secret island of peace fifty five yards (fifty meters) away from Praspiekt Niezaliezhnasci. It is always peaceful and quiet here and it is really nice to have some coffee here when it's sunny. The church itself is also noteworthy: there are often organ concerts here, for example.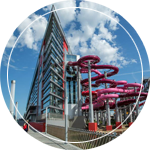 Waterpark Lebyazhy (120 Pieramozhcau Ave). After a day of roaming the city, it is best to relax at the waterpark. It boasts of seven slides inside and five more outside, a Jacuzzi, a salt room, and saunas with various temperatures and scents. We particularly recommend the surfing exerciser where you can learn to conquer the waves and feel your every muscle. The important thing is not to go there on the week-end – it is very popular. Prices start at € 11.
If you are lucky to come here in summer, you can find a place to swim and relax even in the city center. We are talking about the open air pool Olimpiyskiy (2a Surhanava vulica). We especially like the pool with mineral water and the opportunity to play volleyball. A huge drawback is that it's always crowded.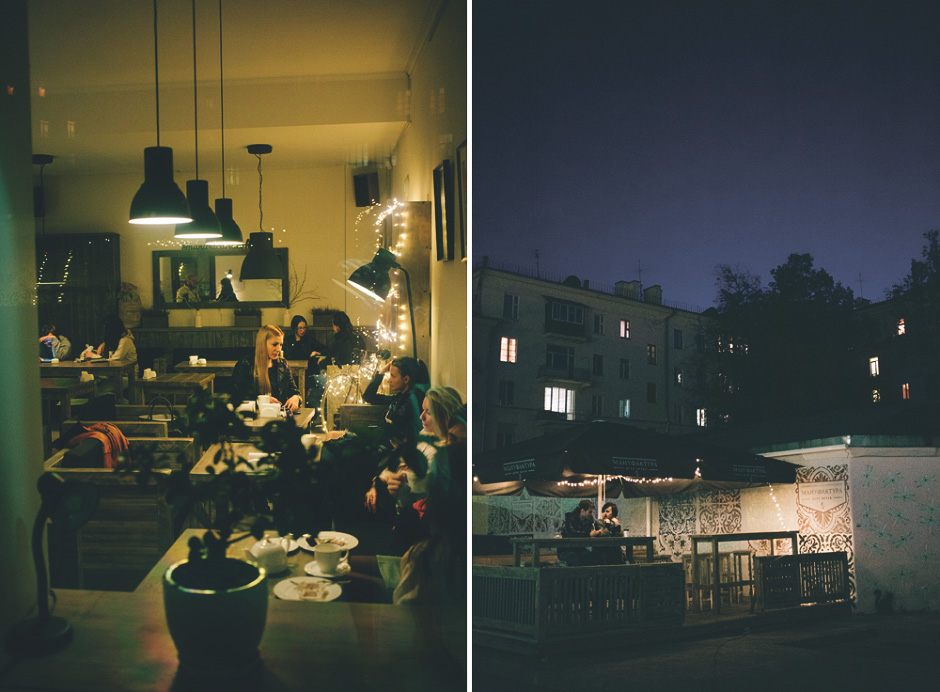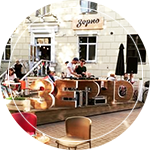 Zerno (46 Praspiekt Niezaliezhnasci / 6 vulica Kazlova). They were one of the first who showed Minsk residents and guests alternative ways of making coffee. They have now grown to two locations, close to each other. They are trying to keep up with the high standard they've set.

Manufaktura (17 vulica Karla Marksa). This is another great coffee house downtown. In addition to all sorts of coffee and coffee drinks it features lemonades, wine, and dessert. You can also buy and read the Kinfolk magazine here. One of the Manufaktura founders Vitaly Filmanovich is one of the originators of the Minsk "new coffee culture."

Utopia 60 (9 vulica Lenina). This is a new spot downtown by the authors of Manufaktura that plays on the romanticism of the Soviet 1960's in its name and interior design. In addition to having excellent coffee and serving great eclairs and cakes, there are also movie screenings, tastings, and themed coffee lectures.

26 (26 Svierdlova vulica). A calm and cozy coffeehouse near the railway station, a good place to work or just to relax located in a neo-classical stalin-era building. Coffee by Kitchen Coffee Roasters that you also have in Depo and Lauka.

Surf Coffee (19 Kirava vulica). Absolutely unique atmosphere, semi-basement floor, cute backyard, red brick, wood, table made of surfboards and even a real halfpipe. The coffee is of very high quality, although the menu doesn't offer a lot of options. You can get a free bonus cookie.

Kultura Café (105 Praspiekt Niezaliezhnasci). A cute small coffeehouse opened by photographer Alexey Shinkarenko. Coffee, cacao, vegan pies. Come to have a breakfast here or get a sandwich with home-made pesto sauce and mozarella.

Simply Food Store (17 vulica Karla Marksa). This is a little shop on Karla Marksa where they make decent take-out coffee and fresh juice "for a low price." There is a small terrace by the door.

Lavazza (5 Nemiga). Freshly roasted coffee from the world-known manufacturer paired with adorable (and affordable) desserts.

Valenka (26 Komsomolskaya). Sweet teeths' paradise. Cakes, biscuits, quiches, desserts is a saloon atmosphere.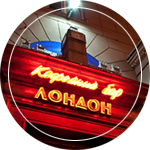 London Coffee Bar (18 Praspiekt Niezaliezhnasci). This place has been around for so long that it has become one of Minsk landmarks in its own right. The menu features coffee, tea, alcohol, simple cocktails, and some food. There is the coziest of upper floors where you can only go if you order alcohol (this rule has relaxed a little recently). When it is cold, they make planter's punch, mulled wine, and their house cocktail Bullshot – a spicy hot drink, beef-stock-based but with vodka. Not long ago the owner said he wanted to "reformat" the place, but lucky for us, it hasn't gotten that far yet.

Caffe del Parco (28 Revaliucyjnaja vulica / 34 vulica Miasnikova / 5 vulica Piatra Hliebki). This is a café chain that in addition to pretty good coffee serves sandwiches, pastries, fresh juice, dairy cocktails, and cooked cereals for breakfast. There are two locations downtown and one in the Skala Shopping Mall (Spartyunaja subway station).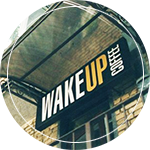 Wake Up Coffee (5 Vulitsa Very Kharuzhai). This is another sweet place that serves coffee near the Komarovsky market (see the Shopping section). They serve eclairs, cheese cake, and pies (sold at a discount at the end of the day). Almond latte and apple coffee are € 2 each.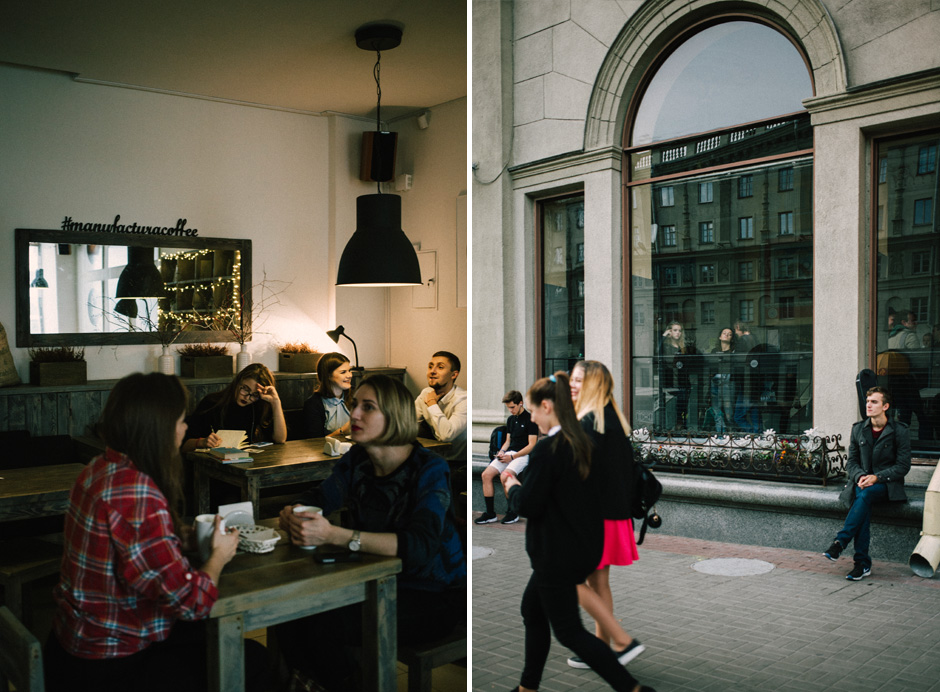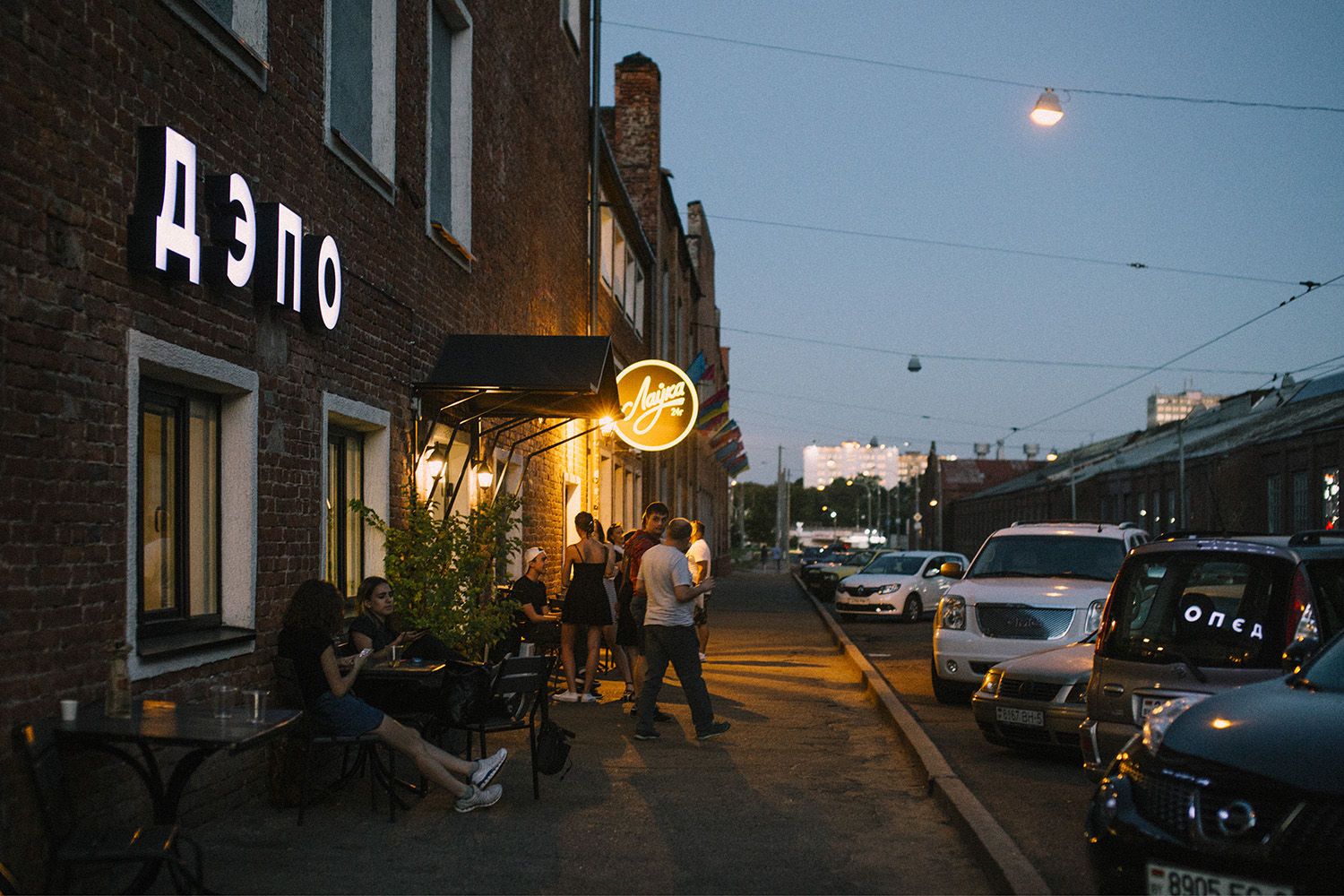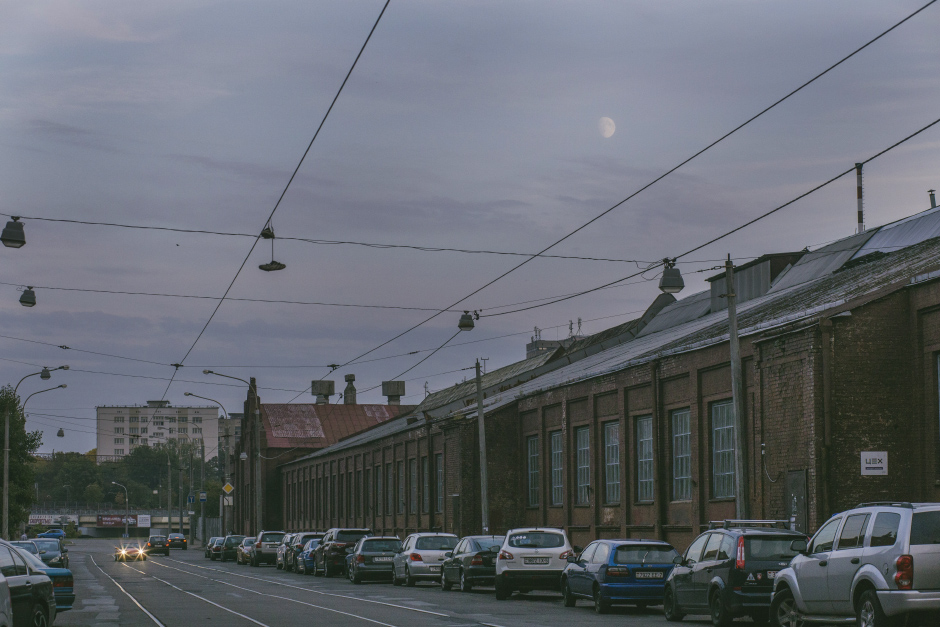 DEPO (23 Kastrychnitskaya Vulitsa and 6 Zybitskaya Vulica). You can try crêpes with an enormous variety of fillings here (priced € 2-4), as well as have some beer, cider, or mead. It is a simple and heart-warming place. They offer soups and salads at lunch time. We prefer the one at the Kastrychnitskaya, althoug here (unlike the one at Zybitskay) they have disposable tablewear.

Lauka (23 Kastrychnitskaya Vulitsa). In the same building as Depo there is an excellent place for take-out coffee and sandwiches. It works round the clock. In the summer the Lauka courtyard hosts parties.

Ultra Bar (16 Kastrychnitskaya Vulitsa). A new snack bar at the end of Kastrychnitskaya with hand-crafted hot dogs (€ 2,2), burrito (€ 2,7) and beer. We warn you: just one hot dog is almost never enough.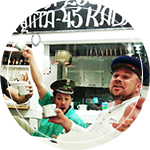 Try Zhaunery (20 vulica Karalia). This is yet another warm-hearted place that plays on the complicated history of Belarus during the Interbellum (1920-30). There are only a few tables inside. They make pitas with various fillings (€ 2-3), falafel, and French fries and serve beer and alcohol. It is a combination of sorts of a men's pub and a snack-bar. The interior is decorated with items from the personal collection of the owner who is, by all accounts, a fan of Belarus history and a leader at the military history club.

Monkey Food (128A Bagdanovicha vulica). The first belarusian vegetarian fast food, that's located not in the most convinient place (although this problem may easily be solved with the help of bicycle delivery). Fresh and delicious soups, pasta, pies. Even latte is with the soy milk! There are just six chairs and a bar inside.

Vega Burger (4 Kisyalyova vulica). A huge variety of vegan burgers with weird ingridients, rolls and soups at very good prices. Indian interiors, great tea menu and warm-hearted atmosphere.

Papa John's (12a, etc. vulica Niamiha). The famous American pizza parlor now has three locations in Minsk. Not only can you have a satisfying pizza right there, you can also order delivery. The menu features a couple of appetizers and several salads in addition to pizza, and, of course, beer.

Buvette (34 Rakauskaja vulica). This is a bakery counter with its own baked goodies and a large selection of sandwiches (€ 3-4). The menu also features salads and "soup du jour".

TokiNY Probably, the best Japanese food delivery in the city. Ramen and chahan can't be of better quality or price. The only flaw is that the delivery zone is quite mysteroius, double check it before the order.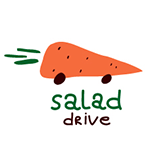 Salad Drive (102 Pieramozhcau Ave.; 46 Lahoyski Trakt; 132 praspiekt Dziarzhynskaha). As strange as it might sound, the best fast food chain in Minsk is on gas stations of the United Company – all three locations are at different city exits. The menu has quite a variety – you can spoon up some soup, limber up with a salad or chuck down a chicken steak. There are also tortillas, quesadillas, sweets, smoothies, tea, and quite decent coffee. It's a special treat to come here for breakfast.

You can eat at a reasonable price at Lido (49/1 Praspiekt Niezaliezhnasci / 5a vulica Kulman). The roomy fast food restaurant features a huge selection of "home-made" dishes. A substantial dinner might cost you € 5-7.

Centralny Univiersam Snack-bar (23 Praspiekt Niezaliezhnasci). This is a unique Minsk spot that we recommend not so much for its food as for its atmosphere. Inside you can see a mixed group of students, punks, homeless, sottish artists, small-fry bureaucrats, and employees of KGB (located nearby), that snack on whatever and wash it down with beer out of plastic cups. Note especially the wall paintings. By the way, the hot dog with carrots is very good, the spinach puff is amazing; they sell Medok pastry, ice cream by weight, and birch juice by the glass. There is also Oscar coffee with egg and cognac for a symbolic € 1. Every so often rumor has it that soon something "more decent" will open instead of the Centra?ny. We hope not.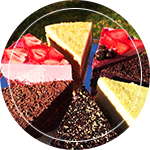 Mirazh Café (Atlantic Mall, 5b Kulman vulica). The main kebab place in Minsk at the Komarovskiy Market. It's opened 24/7, and after midnight when all the other nearby places are closed, a patchy crowd of glamourous chicks on high heels, brutal bikers and whoever else flow in here. Well, of course, they do: € 3 for a 400g roll! And a secret we are sharing with you: the best kebab at Mirazh is in the middle, you'll understand it by the crowd.

Doner King (26 Pritytskaga vulica). Fresh shashlik, kebab, cheeseburgers, rich soups are waiting for you all day and all night. It is especially good at the hangover morning. Any other time it's convinient to come here by car.

Dranik Viaskovy (2 Kazlova vulica). A new rival to Centralny Universam – low-budget and heartwarming bar with silver modernist interior. Draniks, bigos, fried anchovy for € 1. Here you are very likely to meet belarusian artists, musicians and journalists.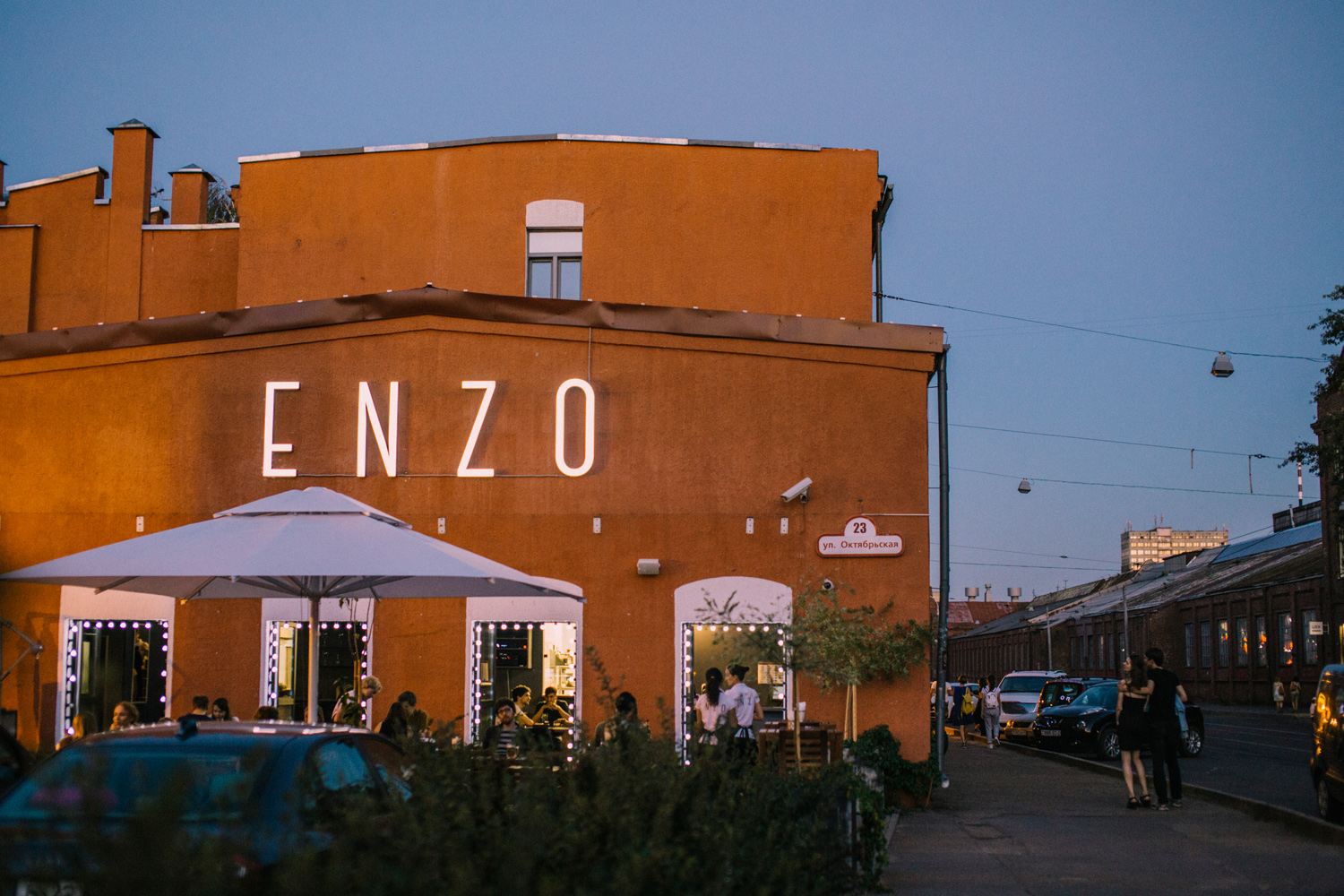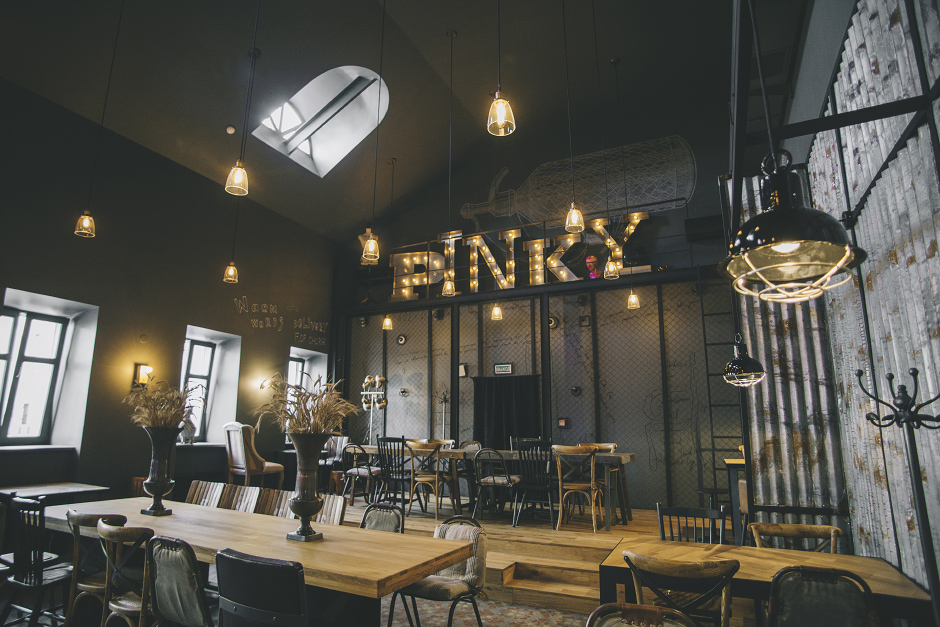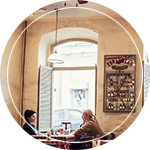 Tapas Bar (9 Internatsyyanal'naya Vulitsa). This time-tested Spanish restaurant offers good wine and excellent hors-d'oeuvres. They make very respectable sangria. In the summer it is best to sit on their cozy terrace. An average bill is € 20-25 per person, including a glass or two of chilled "home" wine. You don't even have to order an entrée, simply sip your wine and much on tapas – they are all good here starting with tiny tuna sandwiches all the way to "barrel" olives with capers. If there is no empty table, you can always land at the bar. They serve brunch on week-ends.

Pinky Bandinsky (13a Kamsamol'skaya Vulitsa). This is one of the key kickoffs of the 2015 summer season located in one of the courtyards of the "quiet downtown." There is stylish interior décor, a fancy menu, a vast cocktail and wine list (€ 4.5 on average) and an immense selection of alcohol (Amaro Ramazotti digestive – € 1.5 per shot, whiskey starts at € 3-4 per shot, Jagermeister is € 3.5). They have German lager and British ale at € 3.5 for 0.5 l. You can have a dinner for two for € 25-30. They have quickly blown their social network presence; let's hope they don't blow their kitchen and bar.

Kitch'n (8 Kamsamol'skaya Vulitsa) is a cozy but classy little restaurant. We recommend duck pie with port sauce (€ 8) or rabbit ravioli (€ 6). They have a good wine list.

Bistro de Luxe (10 Vulitsa Haradski Val). They have excellent European cuisine and charming staff. It is nice to come here for breakfast and feel yourself "almost in Paris." You can also do justice to snails and oysters here. The "de lux" part of the name is not an accident – they are far from cheap.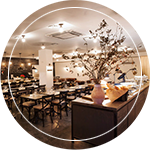 Spoon (10a vulica Biruzova). This restaurant is worth a special visit not least because you are not likely to get there by accident. Here every detail is well thought-out and food is really very good. The Spoon grows its own greenery used in cooking and tries to use more local and seasonal products. There is a "ready-to-eat" window and the main menu is updated regularly. It is appropriate both for a Sunday brunch with friends and a romantic dinner on a week-day. On Sundays, the Spoon offers culinary school classes for children.

Enzo (23 Kastrychnitskaya Vulitsa). After they re-launch, one of the pioneer places on the nearly iconic Minsk Kastrychnitskaya Vulitsa will become a burger-and-steak joint. Entrée prices are € 4-8. The menu features beer and hard liquor. We recommend it fiercely.

Cherpak (36 Rakauskaya vulica). Come here for homemade food, simple and tasty. We love cabbage rolls, borsch since childhood. Borsch with pompushka is served in a beautiful pot stewing on the candle. For good alcohol or aesthtetically pleasant interior find another place (check Bars section).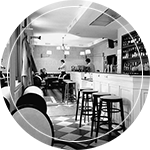 News Cafe (34 vulica Karla Marksa). This is a classical city café with high-quality service, frequently updated menu, the latest periodicals and newspapers, and staff that can keep up a conversation in English. This is a favorite place of the progressive business elite of the capital, local ex-pats, and serious people whose line of business is hard to determine at first glance. It opens at 8 A. M. And feeds you breakfast right away.

Moya Angliyskaya Babushka (My English Granny) (36 vulica Karla Marksa). This is one more simple and nice place, whose name abundantly describes both its style and its décor. Serves breakfast and lunch.

Milano Café (19 Valadarskaga vulica). It's a good Italian restaurant with average prices. People choose it not for surprises, but for stable quality, because you usually know what to expect from italian food. There's a special breakfast menu.

Sezony (7b Krasnoarmeyskaya ulica). A chinese restaurant located in the Beijin Hotel. Although it's situated in the five star hotel, the prices are not so high and there are no a lot of people. Some dishes are served on the hot fry pans, watch out!

Grunwald (19 vulica Karla Marksa). If you wish to try out national Belarus cuisine – draniki (hash browns), for example or kolduny (stuffed dumplings) and wash it down with a glass or two of Krambambuli (not to be confused with the band by the same name) or a shot of Khrenovukha (horseradish vodka) – this is the place for you. It's been around for a long time and has a steady reputation. The prices are above average. You might have to wait for a dish for a while, but it is usually worth it. A dinner for two costs € 40-50.

Phood4you (20 Kamunistychnaya Vulitsa). This is a recently opened café with Italian "home-cooking," wine, good coffee, and careful attention to detail. Prices are reasonable; they serve breakfast.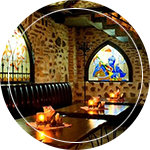 Kamyanitsa (18 Pervomayskaya Str.) is the most patriotic place of all presented in this overview. The interior is styled after a medieval tavern and once you come in you are immediately immersed in the atmosphere of the Grand Duchy of Lithuania. Here you can try excellent Khrenovukha, Zhuravina, and house-made mead (at € 2 for 50 g.). There is a large selection of Belarus dishes; an average bill comes to € 35-40 for two, including alcohol. There is often live music and folk dancing. They even show the English Premier-League games!

Gray (33 Internatsionalnaya vulica). Another great place with a fresh look on traditional belarusian cuisine and drinks, good service, an 18th century building, paitings by Malevich on the plates and elements of Chagal art in the interior. Foreign guests can see here real examples of what belarusians are proud of.

Chaihana (61 Surganava vulica, 4 Staravilenskaya vulica, 22a Lahoyski trakt). Wanna taste the best pilaff in the city or grab a decent lamian or chorba? Wondering what manty or sambusik are? Head for the lounge bar with excellent Uzbekian food and a great choice of hookahs. At Surganava the chef cooks outside by the entrance, so you can have a nice chat and learn some cooking secrets.

Shikari (18 Praspiekt Niezaliezhnasci). A chain restaurant of pan asian cuisine at the main avenue in front of the KGB building. Indian, chinese, vietnamese, japanese and thai food adapted fro belarusian bellies. Agreeable prices and a bonus system for those who download their app. To drink it's better to have tea: despite funny names the cocktais are quite average.

Mai Thai (11, Kirava vulica). The thai food restaurant with prices right twice as high as at the previous one. It's better to take burning tom yum and sweet and sour pad thai away – it's 20% cheaper.

The View (7a Pieramozhcau Avenue). The classy restaurant on the 28th floor is probably the best place to have dinner with a great city view. Pasta, risotto, fish, meat – they serve european food at prices above average. If you're in a hurry, get at least a cuo of coffee at the table by the window to enjoy Minsk skyline.

Talaka (18 Rakauskaja vulica). Singular elements of Belarus peasant life create the décor of this place. The portions are large and filling, you can also try the local kvas (a bread drink) and mors (a cranberry drink). Take a special note of the pan's shank and Krambambuli. Open till 6:00 AM. It's a bit on the expensive side and the service falters at times.

Vasilki (16 Praspiekt Niezaliezhnasci; 6 Babruyskaya vulica 37 vulica Jakuba Kolasa, etc.). This chain of "folk cuisine" restaurants has 5 locations in the capital. It's the middle-ground for trying Belarus cuisine. The menu features, draniki, kolduny, pancakes, shank, "Olivier" salad, "dressed" herring, and other well-known dishes. The food is acceptable, the prices are reasonable, there is even Lithuanian beer, but do not expect gastronomical epiphany.

Cafe Netto (13 Krasnaya St.). This is a steak-and-grill restaurant near the Yakuba Kolasa Square. If you are looking for a simple well-grilled piece of steak – this is your place. The menu features Serbian pleskavica (a ground-meat patty) (€ 8), pork ribs (€ 13), and, of course, steaks (starting at € 10). In addition to food, there is live jazz on Saturdays and Sundays. Open till 2:00 AM on Fridays and Saturdays.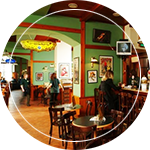 Pelmeni House Gurman (7 Kamunistychnaya Vulitsa / 1 Pieramozhcau Ave.). One of the long-standing Minsk places is located in a quiet and beautiful district of Osmolovka. A couple of years ago, a second location opened in the Niamiha district, but we recommend the one on Kamunistychnaya Vulitsa. The price of a serving of pelmeni (meat dumplings) is € 2.5-5. Although, pelmeni is not the only option, the menu is quite extensive.

Beetlejuice Cafe (7 vulica Kalinina). This is a "buddy" place located a bit away from the main Minsk routes. However, if you do decide to go this far, you certainly won't regret it. Entrées start at € 4-5: we recommend trying carp in Eastern sauce or jugged draniki. Minsk promoters like to bring visiting musicians here for dinner, so do not be surprised if you see the lead man of the Nogu Svelo! band or Sergiy Babkin munching at the next table over. Open till 2:00 AM Fridays and Saturdays. Don't forget to call your favorite song on the jukebox once you've had enough to drink.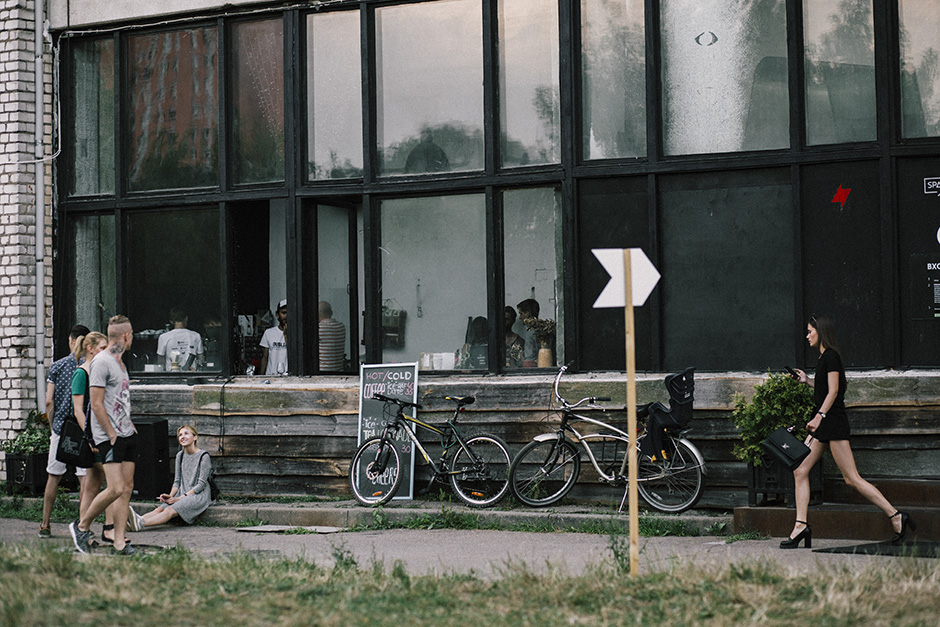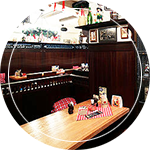 BierKeller (12 Voyskoviy La.). This German beer-cellar features dark oak furniture, pretty murals, and bric-a-brac, such as a collection of old mugs and ladles. They offer up to eight kinds of beer on tap: from Paulaner Hefeweizen and Belgian Kriek cherry beer to the soft Cologne ale Gaffel Kölsch. We recommend sausages for an entrée (€ 10) – after all, you are in a German restaurant. The prices are justly a bit above average: dinner for two with a mug or two of beer will cost you € 50-60.

Royal Oak (20 Vulitsa Kisyalyova). This is a respectable beer restaurant in a quiet street with a large selection of German, British, and Belgian beer. They make outstanding burgers and show soccer on large screens. The prices are a bit above average.

Gambrinus (2 Ploshcha Svabody). This gastro-pub in the very heart of the city, serves Czech, German, and Belarus dishes in addition to a large selection of beer. An entrée runs € 10-12 on average; a glass of beer is € 3-4.

Chapsky Bar (6 Zybitskaya vulica). A tiny pub named after Minsk's favourite mayor Karol Chapsky. Fresh craft beer from the local and international breweries, delis and a friendly vibe.

The Pub (6 Marksa vulica). Come here to have burgers and beer, enjoy quiet atmosphere at the city center. Be ready fro the prices a bit above average.

1067 (7 Ramanuskaya Slabada). Small semibasement pub in front of the Belarus cinema that is totally worth visiting once you are in the neighbourhood. Great variety of beer, belarusian craft, delicious burgers (from € 4) and local snacks like draniki with pig ears (€ 4-5). The music is a special issue.

4-4-2 (6 Zybitskaya vulica). A new trendy sportbar where you can find a place to watch football matches, try their craft liqueurs and relax in a rock-n-roll atmosphere.

Craftman (5 Hikala vulica). Craft pub with huge selection of beer in bottles and on tap. To eat get a smorrerbrod with herring and apples or cheese balls.

Malt&Hops (9 Zybitskaya Vulitsa). This is a high-quality restaurant with an elaborate and recently updated menu, a large selection of beer and whiskey (including the kinds rare in these latitudes). To find it, you will have to go up the stairs from Zybitskaya Vulitsa. On Fridays and Saturdays you are most likely to only find a spot at the bar.

Druzya (40 vulica Kulman). This huge restaurant-and-brewery also works as a concert venue. In the summer there is a real biergarten outside. They offer 4 kinds of their own beer on tap. The beer is fresh and delicious and does not cost much. Food prices, on the other hand are somewhat above average (salads at € 8, sausages at € 12, hot entrées at € 12-18). We recommend coming here in a large group.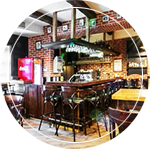 Staramiescki Pivavar (Old City Brewer) (4 Vulitsa Hyertsena; 21 vulica Karla Marksa; 8 vulica Kiryly i Miafodzija). This is a chain of beer restaurants with their own beer (there are three standard kinds – light, dark, and ruby; in addition they sometimes brew a seasonal one). The food servings are large with an emphasis on meat and beer chasers. There is a 50% discount on the entire menu at lunch time.

Clever Irish Pub (5 vulica Hikaly) is a classically noisy Irish pub with beer, whiskey, and soccer. The prices are reasonable, there are usually plenty of people, and beer flows like water. This is one of the best pubs in Minsk.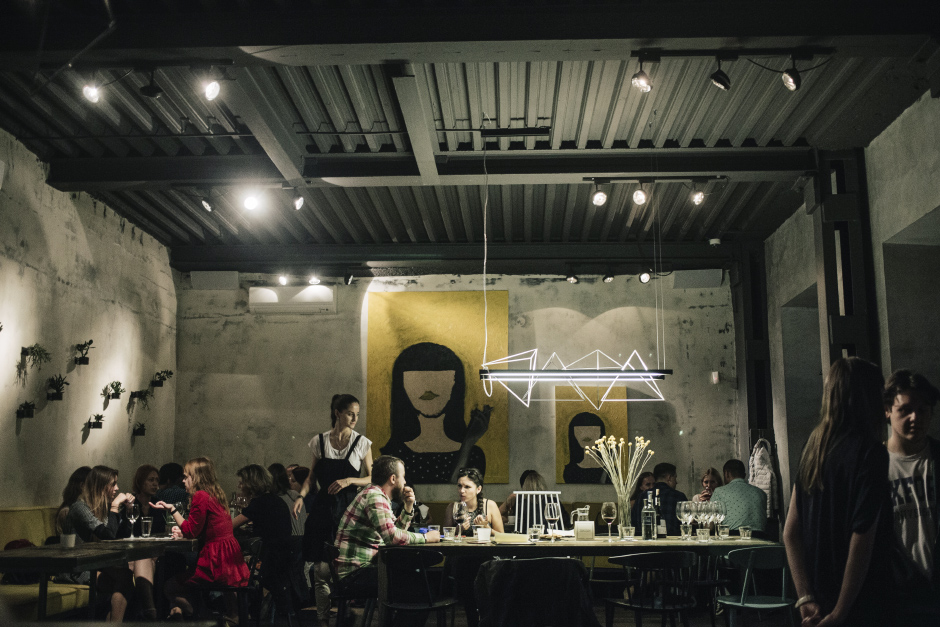 Huligan (16 Kastrychnitskaya Vulitsa). This is a bar with parties on Kastrychnitskaya Vulitsa, which, in the course of the last two seasons, has become the main place to hang out in Minsk. The largest parties and concerts take place in the factory hangar adjacent to the bar, which Huligan shares in the spirit of a good-neighbor with the exhibition space of CECH (see the Attractions section). The barmen who work here actively promote bar culture in the capital and have even founded their own bartender school. Not to mention, that it was here at the Huligan where they thought of chasing whiskey with pickling juice! It seems that right now the bar is on a quest for new ideas and concepts, but we dearly love it and try not to miss a chance to come here for a glass or two.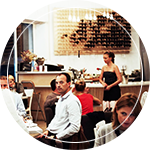 Bar Ў (37a Praspiekt Niezaliezhnasci). This wine Zen-bar located in the same building as the Ў Gallery is probably the most bohemian (in the best sense of the word) spot in Minsk. In addition to wine at quite affordable prices (starting at € 2.5), you can have a sandwich, a bowl of pumpkin soup, or simply some coffee and pasta. If you follow them on social networks you can keep track of when DJs play here, when they have an oyster tasting, or when you can watch an old movie classic.

Svobody, 4 (4 Ploshcha Svabody). This is one more important location that opened in Minsk during the summer of 2015 – a new wine bar with a heart and an atmosphere, a place you want to come back to. Take a glass of wine (or a bottle of Lambrusco – that's the least expensive option), some bruschetta to go with it, and have a seat at a tiny table by the window. You can have something more substantial too, if you want (the menu is categorically separated into morning, day, and evening and Lord forbid you order something from the breakfast menu at 12:01).

Bar Duck (5 vulica Hikaly). We honestly believe this cocktail bar to be one of the best in the city. They open at 6 PM and on Fridays and Saturdays they stay open – till the last customer leaves. This is the place for the best Negroni. Cocktails run € 4-5, shots – € 3-4. Sometimes you can catch their happy hour and have two cocktails for the price of one.

ID Bar (19 vulica Zacharava), Heroes Bar (3 vulica Kazlova), Bessonitsa (Insomnia Bar) (1 Vulitsa Hyertsena). This is a lively trio belonging to the same owners. Each presents a certain idea. The ID Bar is themed on personal identification: several rooms are decorated as the "archives," "a development room," and an "interrogation room." At the Heroes Bar (opens at 6 PM) you feel proud of all the great men and your affiliation with them via the cocktail list. While Bessonitsa carries the jet lag and Alice in Wonderland theme and is always open to those who don't watch the clock. You can also have a delicious snack at the ID Bar or Bessonitsa.
Of these three the ID Bar is our favorite. You can have a nice breakfast or lunch here or spend a pleasant hour or two with friends in the evening. You don't have to follow the cocktail list (although it's good too), it is best to tell the barman what you like and ask him to surprise you with a delicious drink. They make their own infusions and bitters for their cocktails and often bear in mind seasonal products and the weather. If you're cold – they'll warm you up, if you've been fried in the sun – they'll get you something refreshing.

Tishe Myshi (11 Pieramozhcau Avenue). Restobat in the city center. Metal, wood and glass interior looks very stylish, the menu is quite varied, the cockail list is pretty good too.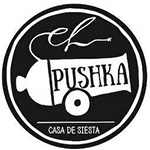 El Pushka (12 Hertsena vulica). Latino style bar that quickly won the hearts of our people. Dive in the rivers of tequila, classic (of course, get a Daiquiri or Margarita) and original cockatils, snacks and what is the most important, cool parties on Friday and Saturday nights when the bar's tiny courtyard gets stuffed with the half of Minsk.

BeerCap (12 Hertsena vulica). Our beer buddies would love this new shop/bar: it has probably the biggest choice of craft beer, cute courtyard (shared with El Pushka) and live music.

DIY (6 Zybitskaya vulica). Cross the street from BeerCap and El Pushka to continue your alcovoyage. Now we invite you to the bar in the basement that is totally handmade by its owners. Homy atmosphere, minimalism, excellent hookahs and dj sets won't let you go.

Calvin Coolidge (6 Zybitskaya vulica).The bar named after the 30th US president who introduced the Prohibition is the best version of 30s you can imagine. Complex cocktails, expensive food and the feeling that every tiny detailed was thought over. Make sure to have a ride on this time machine!

Banki Butylki (6 Zybitskaya vulica). The bar that attracts attention by belarusian fruit and berry liqueurs. Salads are served in tins, the bar is the longest in the city. 5 cutest bartenders won't let you stay sober. Taking into consideration the fact that they have a cocktail named For those from Pushka, it's the best place for a legendary end of the barhopping on Zybitskaya Street. You must try their specialty – a racy cocktail with dock.

Stirlitz (23 Kastrychnitskaya Vulitsa). The spy bar which you'll find in the Lauka courtyard behind the only door on the left that doesn't have any sings on it. This noisy place opens on Friday and weekends, offers excellent cocktails, good food and fancy public (yes, the dresscode is quite classy).

Graffiti (16 zavulak Kalinina). This small pub-club has roots going back to the 90s and a rich history. Its former glory has subsided somewhat, but this is still where you usually go to hear the "Legends of Belarus Rock."

Re:public Club (62 vulica Prytyckaha). This is the largest concert club in the city, located next to the Kuntsevshchina subway station. This is where both Russian artists (such as Noize MC, Pyotr Mamonov, or Jane Air) and Western guests (Brazaville, Alina Orlova, Papa Roach, or Everlast) alike come to perform.

Prime Hall (65 Pieramozhcau Ave.). This premium concert venue is located on the top floor of the Zamak Shopping Mall. Follow the current events guide.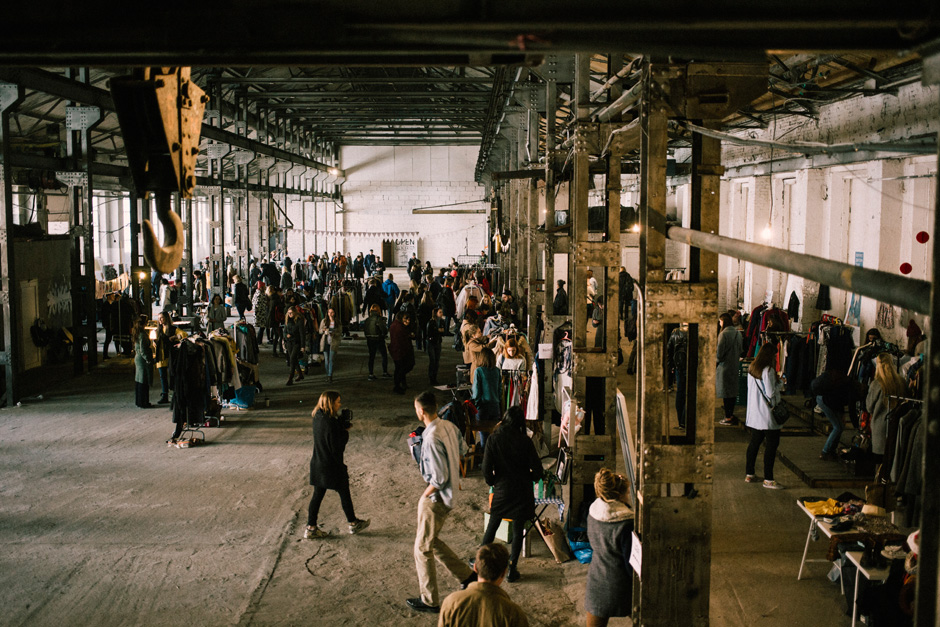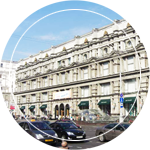 GUM (21 Praspiekt Niezaliezhnasci). The Main Department Store that opened back in 1951 remains a museum of sorts of Soviet trade practices, preserving to a large extent the traditions and style of the time. This has no impact on the flow of customers, since GUM is located in the very heart of Minsk. You can buy everything here – starting with men's pantaloons and all the way to wedding rings. Gaudily dressed windows, Belarus-manufactured products of all shapes and sizes – GUM keeps surprising even Minsk residents.

TSUM Minsk (54 Praspiekt Niezaliezhnasci). This is another Mecca of Soviet trade that has been preserved in its pristine state. It is GUM's younger brother, so see the description above.

Komarovsky Market (8 Vulitsa Very Kharuzhai). This is the main food market in the country. Minsk residents come here on week-ends for fresh meat and fruit-and-veggies. Although actually, you can find anything at all here starting with rare spices or Chinese-food ingredients to authentic grandmas with home-made cheeses and pickles. In addition, at the back of the market you can find a couple of decent places with shawarma (look for the sign of café Mirazh at 9 vulica Ku?man).

Vedy (36 vulica Karla Marksa). This bookstore is famous for its second-hand books department. They have a large selection of works in classical Soviet editions at very reasonable prices.

Son Gogolya (Gogol's Dream) (15 Lenina vulica). It's a cozy book store and coffeehouse where not only can you buy fresh books (mostly, world literature, but there're also some books for children and popular science), but also play the piano and have a cup of coffee.

Cubi Rubi (44 Praspiekt Niezalezhnasci). Note books, postcards, photo albums made with passion.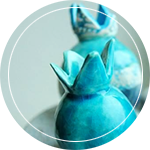 Krama Ў (37a Praspiekt Niezalie?nasci). This collectibles store in the same center as the Literary House Lohvina? has gathered together works of Belarus artists and designers. You can find real art here, as well as good quality handmade items, souvenirs, decorations, and fun prints. All products are exclusive and are selected by people with taste and style. You can also buy works by the most popular Belarus artists here.

Stolitca Trade Center (3-2 Praspiekt Niezaliezhnasci). This is an underground shopping mall at the Praspiekt Niezalie?nasci Square. You can drop by if you want to buy gifts of Belarus sweets or local alcohol. There are several cafés where you can grab a quick bite.

Galileo Shopping Mall (6 Babruyskaya vulica). This is a large shopping mall right next to the train station. There is a food court upstairs with sandwiches, kebobs, and several restaurants. There is also one of the best movie theaters in town.

Zamak Shopping Mall (65 Pieramozhcau Ave.). The huge retail entertainment center features a ton of stores (starting with mass-produced items all the way to premium brands), as well as a food court, a supermarket, an ice rink, a movie theater, and the Prime Hall concert venue.
Actually the liberal-minded community of Minsk has recently taken a fancy to organizing and visiting various markets – starting with fashion markets (Central Fashion Market, for example and Large Fashion Market) all the way to eco markets. Check to see if something like this might be happening in the city right now.
Souvenirs from Minsk
There is no way you leave Minsk empty handed. At first, we recommend you to explore belarusian gastronomic endemics. Sugared cranberries is a traditional belarusian souvenir which makes Russians and Poles regret that they didn´t hit upon the idea of producing it themselves. You can find a precious box of berries that pop in your mouth at the any food store by the checkout counter.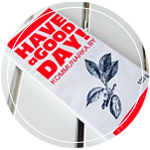 You should definetely buy candies by Kommunarka at their store near Yakuba Kolasa Square (121 Krasnaya vulica). Saleswomen proud of working in a company shop, showwindows full of different kinds of sweet treats, dark and milk chocolate for € 1 – for our people all this means coming back to childhood. Make sure to buy yellow ones ("Stolichnye") with liquor.
The book Heta Belarus, Dzietka ("It's Bеlarus, babe") introduces to you the mystery of belarusian soul. It's a kind and ironic story of belarusian habits, beliefs and stereotypes. You can find it, for example, at the Oz.by shop (51 Surganava vulica) or at the book market in the Minsk Concert Hall (5 Kastrychnitskaya Vulitsa). Search for the book by Artur Klimov "Minsk. Guide of the Sun City" («Минск. Путеводитель по Городу Солнца») that we've already mentioned in the Attractions section.
The guys from Minsker create excellent leather products, for example, wallets, business cards or computer cases. Every product is decorated with the image of Graf Chapski who was Minsk town governor and in 11 years managed to transform a provincial town into a modern European one. All Minsker staff can be bought online or at souvenir shops, for example Dodo (4 Mikhaylovski pereulok).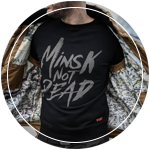 You can get a Minsk theme t-shirt or sweatshirt from LSTR Adzienne guys. Besides eternal quality, their clothes outstand with cool design: for instance, if you followed our advice on getting around the city and checked out public transport, you can buy a shirt with the print of metro stations.
The map of attractions and places from the guide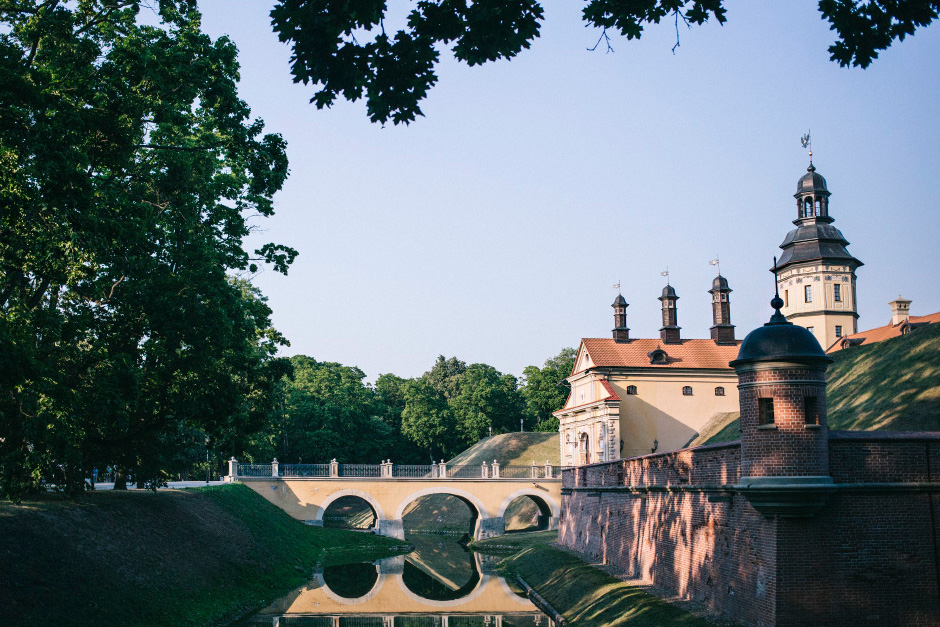 In this section we offer you a choice of several places to which you can take a one-day trip from Minsk, either by car or using public transportation. If there is nothing on the list that strikes your fancy, you can look for other options to roam Belarus here.
Nesvizh (77.67 mi, 125 km)
This is one of the most historically significant cities in Belarus. In 16th century it became the family seat of the Radziwily family, one of the richest families of the Grand Duchy of Lithuania. The King of Poland himself visited it many times to borrow money for the treasury. Around forty members of this powerful house held the highest state posts and managed to become related to the Polish and French monarchs.
You should start with the Nesvizh Castle. Ask your guide to tell you the legend of the gilded full-length apostles or of the revenge of Bona Sforza.
Take a walk in the huge old park and then go to see the Corpus Christi Church. The first temple in the baroque style in Eastern Europe, it was built by Italian architect Giovanni Maria Bernardoni. The church crypt contains the burial vault of the Radziwi?? (the third largest in Europe after the Hapsburgs and the Bourbons).
The Market Square features City Hall that has a museum, as well as the "Market House" – the only surviving example of a medieval residence. Finally, there is Slutskaya Brama – the former town gate doubling as the city customs house.
You can get to Nesvizh by following the Brest Highway from Minsk. If you decide to take a bus, you'll find the schedule here.
МIR (68.35 mi, 110 km)
Mir Castle Complex. This is another surviving memorial of medieval architecture. The Iliniczowie began building the castle in the early 16th century, but the dynasty was broken and Mir came to be owned by the Radziwily family. The castle has an unusual pink tint – it was fashionable in those times to add ground brick to the plaster.
After the war of 1812 the castle was long in disuse but was restored at the end of the 19th century, although not for long. The present-day castle exhibit was gathered bit by bit – in the Second World War the ghetto was located here and all wooden items as well as the extensive Swiatopolk-Mirskii library were burnt.
Behind the castle there is a small chapel of the last owners of Mir. There is a mosaic with the image of Christ on its façade that has never been restored in the last hundred years. Next to the castle walls is a pond, but the locals believe that it is cursed, so we do not advise visiting the old distillery on its shores.
True fame was brought to Mir by the yeshiva – a higher education institution for future rabbis. It existed until 1939 and today the Mir yeshivas operate in Jerusalem and in New York. Tourists often come to look at the famous building, which is being re-built as a hotel today.
The village (today a "township") of Mir is a 30-minute drive from Nesvizh. The Mirum Music Festival takes place here in the summer.
Rakaw (24.85 mi, 40 km)
The village is a half-hour drive from the capital. During the Interbellum (1921 – 1939) Rakaw was part of Poland and was known as the contraband city, as you could literally reach the border with USSR by walking. Over one hundred stores, casinos, and even brothels were open here.
Among the surviving landmarks there is the Our Savior and Transfiguration Church built in the late 18th century and the neo-gothic Mother of God Rosaria and the Holy Spirit kostel built in the early 20th century. Note the Catholic St. Anna Chapel (near the cemetery). You can also take a look at the old Jewish cemetery and the hill whence, once upon a time, the city began.
Dudutki (34.2 mi, 55 km)
This museum complex of ancient crafts and technologies is quite popular. There is a pottery, a bakery, a brewery, a smithy, a cheese dairy and that's far from the full list of workshops you can visit. The tourists can work as apprentices. In addition, there is a windmill in Dudutki, and those can be counted on one hand in Belarus.
The most important thing, however, is that they serve you excellent moonshine here, with the right chasers! For those of you who have not seen the value of this yet, we recommend our guide.
For directions see here.
Strocyca (12.4 mi, 20 km)
The Belarusian State Museum of Folk Architecture and Rural Lifestyle is only a few miles from the Beltway. The open-air museum is divided into three parts (Central Belarus, Padniaprouje, and Paazierje or Lakeland) which give an idea of the traditional life of Belarus peasants. It is nice to take a walk here in good weather and you can often hit a festival.
Belarusian Tavern is open in the Museum and serves traditional draniki as well as local infusions.
Vilnius (118 mi, 190 km)
By the way, if you have a Schengen visa you can hit neighboring Vilnius for a day. It is only 118 miles (190 km) or 2.5 hours by commuter rail away. It is quite convenient to take the train in the morning, spend the day in the city and come back to the Belarus capital in the evening. A lot of Minsk residents who wish to relax a bit or shop around do just that. Just in case, we have a large Vilnius Guide. But this is a very different story.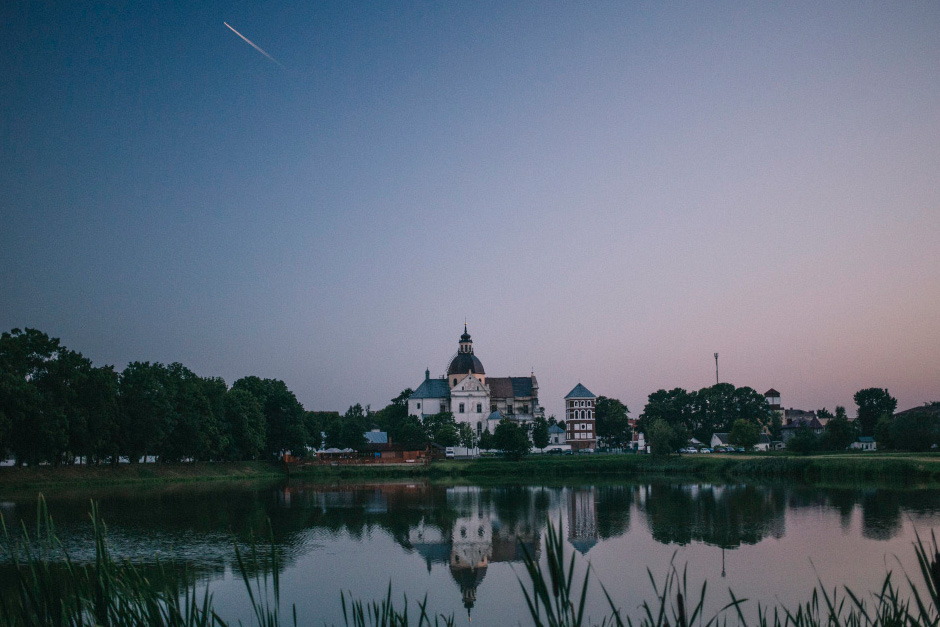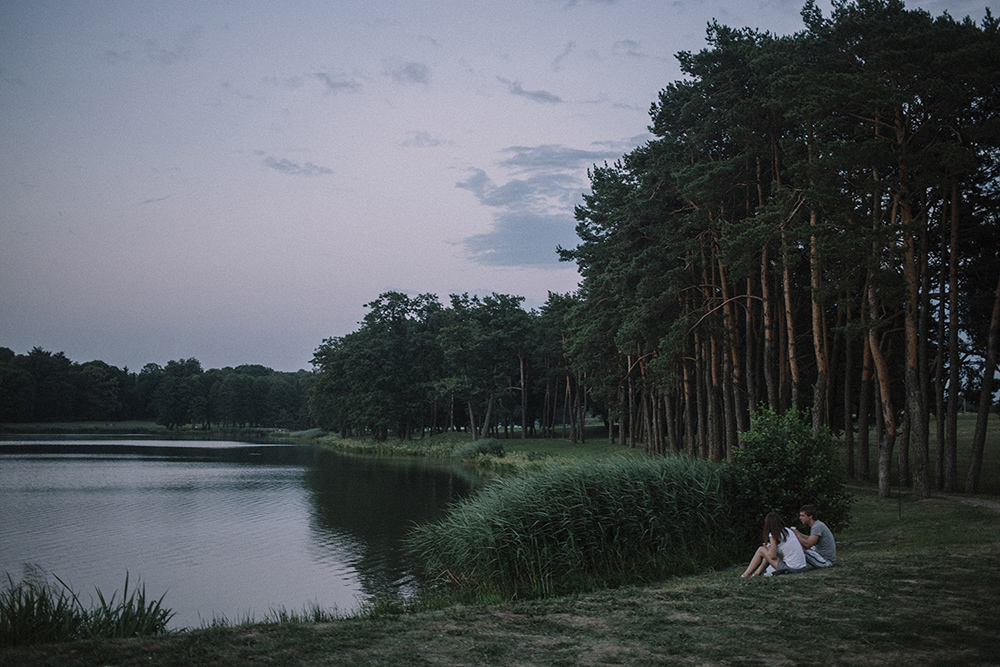 citydog.by – Minsk current events calendar by the CityDog.by city magazine
afisha.tut.by – The most comprehensive current events guide in the city
www.relax.by – Catalog of Minsk establishments
www.kvitki.by – Electronic ticket purchasing system for cultural and sports events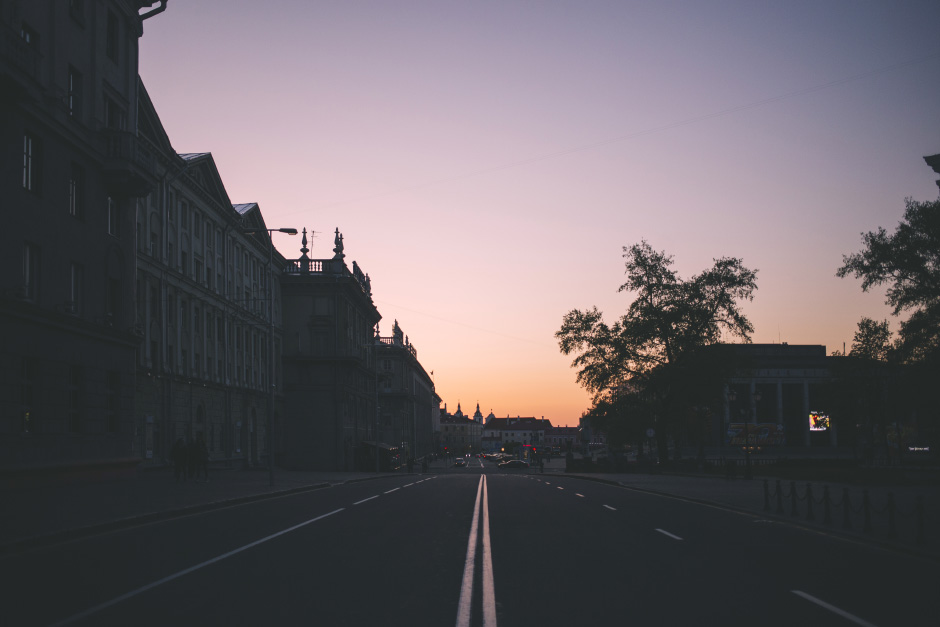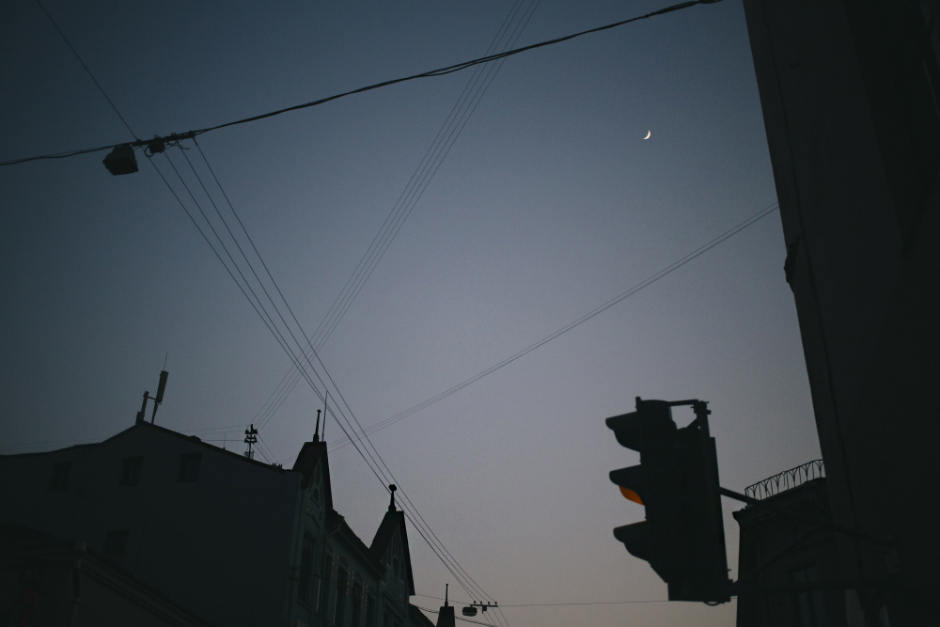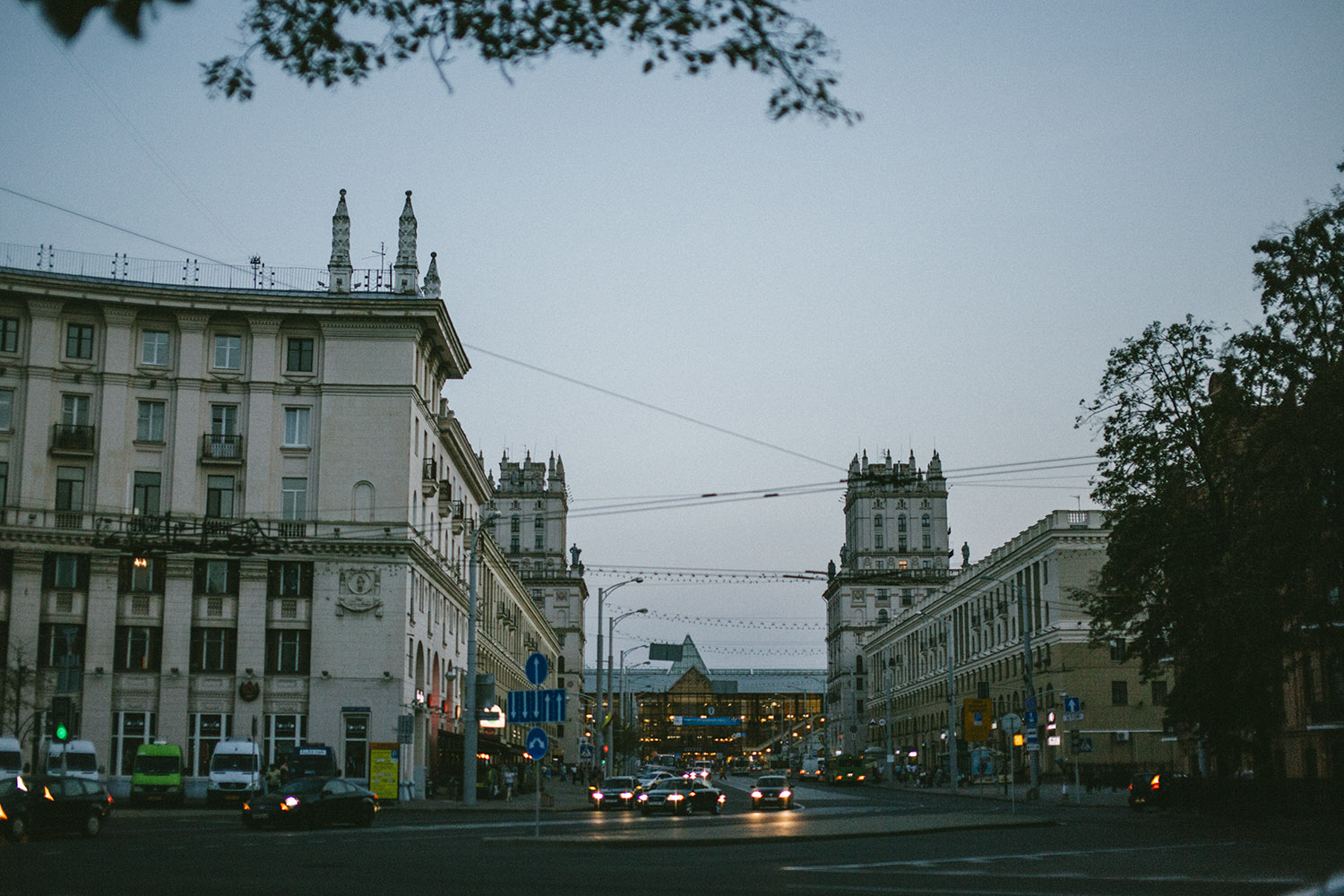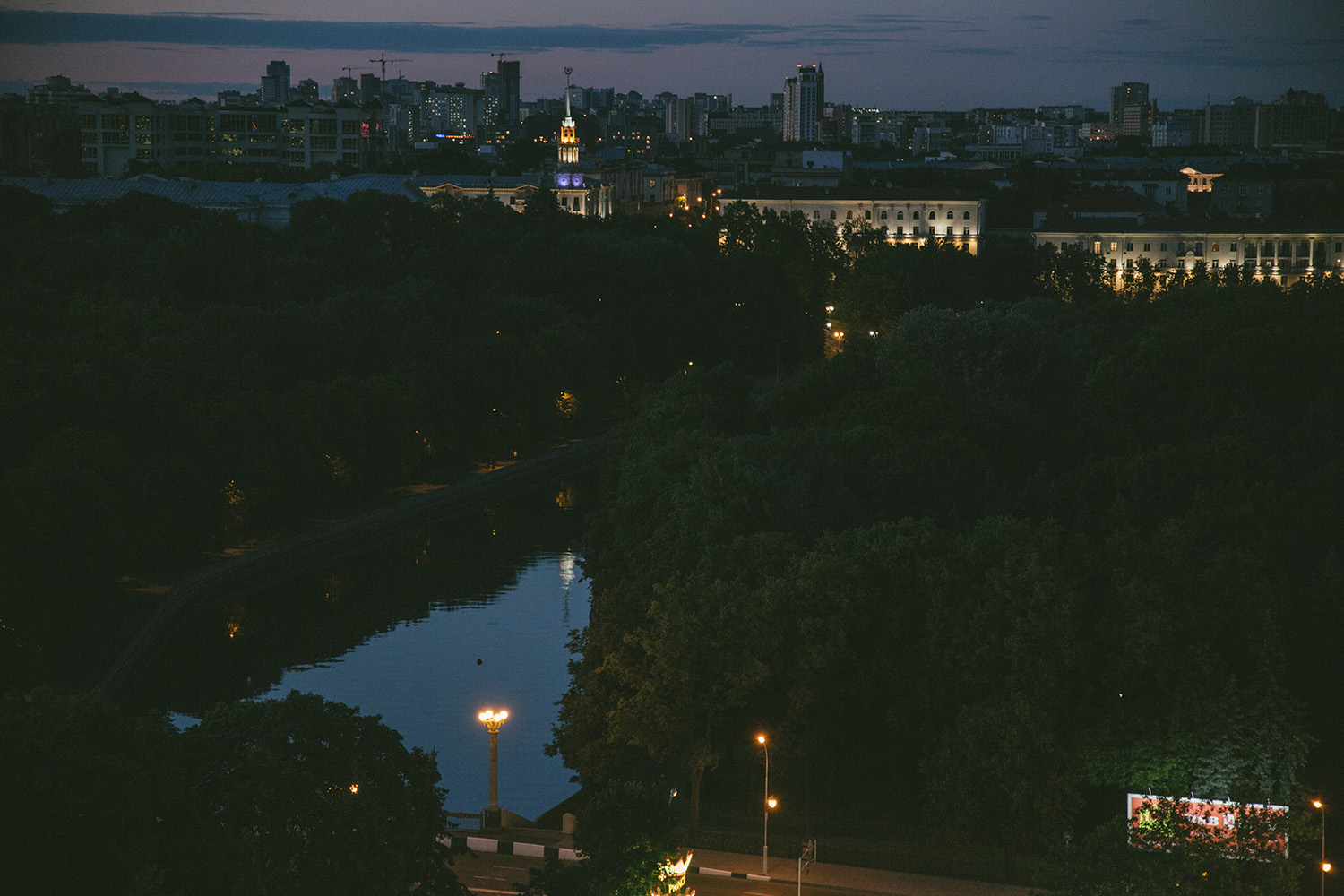 Photos by palasatka
Join our communities on Facebook, VK, Twitter and Instagram to follow updates of 34travel.