5 More Towns For Weekend in Belarus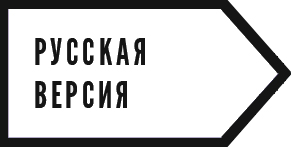 More
ideas
on what you can do in case you're already tired from hanging out in Minsk and have only two days in Belarus at your disposal. This time we suggest you to check in "second Jerusalem", go on excursion at the plant in the main business town of the country, have a ride on the unique tram or get to know Adam Mickiewicz works right at his homeland.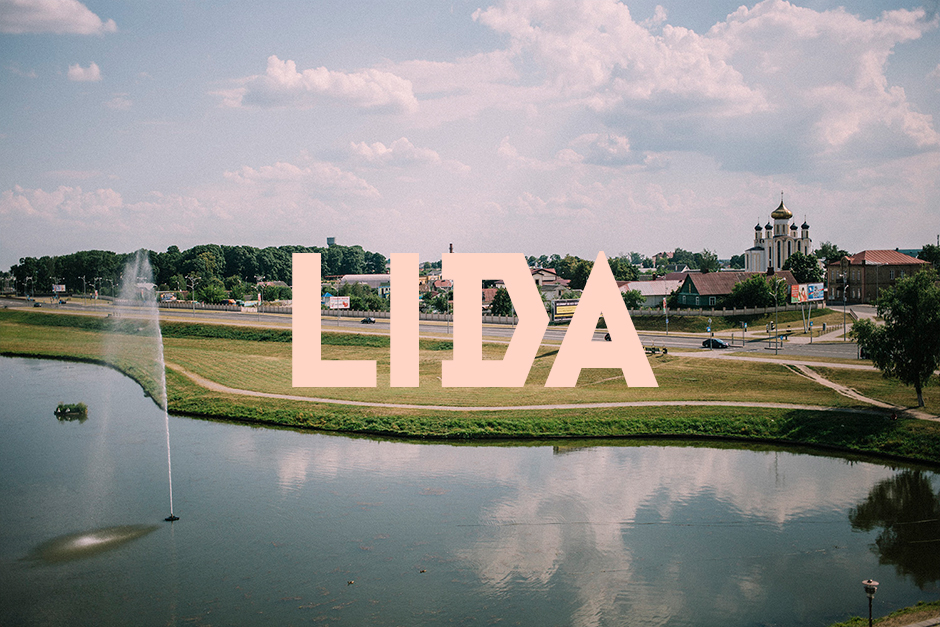 LIDA
It's a pleasant and surprisingly lively town in Grodno region that is actually closer to Lithuania and Poland rather than to Minsk. Almost 40% of the 100,000 population are Polish, there are 33 industrial enterprises. Lida has been named the best place for doing business in Belarus several times.
But for most of the travelers it will be more interesting to see the local number one attraction –14th century Lida Castle, the first stone castle on the territory of the Grand Duchy of Lithuania built in 1330. The castle was destroyed several times, and at the end of 19th century city authorities allowed to take it to pieces to rebuild the city damaged by fire. The castle was restored in the worst belarusian traditions in 2010. Today there's a museum and opportunity to master your archery skills, touristic agencies offer animated excursions, and in summer you can even take part in a real knight tournament.
Cathedral of the Exaltation of the Holy Cross (2, Sovetskaya Str.) is situated next to the castle. It is the only survived religious building of late Baroque style of 18th century. Inside of the church you'll find the 15th century Icon of the Mother of God, sculptures, perfectly preserved fresco paintings, and just by the building – a massive stone in honour of foundation of Lida.
If you want to plunge into the Belarusian culture and learn how to sculpt pots on a potter's wheel, drop in at the center of crafts and traditional culture Spadchyna (12, Sovetskaya St). Here are the museum and the traditional belarusian puppet theater Batleika.
Take a stroll to the Mound on Lenina Street; it looks very cool, it's the pyramid and slanting trunks of guns, a picturesque river and a park dotted with lovely benches.
We recommend visiting the famous Lidskae beer plant (32, Mickiewicza St), where the guide will show the entire process of brewing, explain the difference between porter and pilsner and even teach you how to taste it right.
The main local abandoned byilding is the Izotron plant. Local hipsters flow in here in summer, and there even happened illegal raves several times.
where to eat?
Coffee Way (6, Leninskaya Str.) is a coffee point that offers burgers and hot dogs with freshly brewed coffee (latte – € 0,9, sandwich – € 1,2).
Pizza Panda (29, Sovietskaya St) is the perfect place to have lunch for its huge portions and fast service.
In the evening you can go to Lida beer (32, Mickiewicza Str.). The place looks like a cozy European pub with fresh beer from the factory and an impressive menu (you should try the fore shank, a local specialty!). Better book a table in advance as this place is very popular.
Gastro bar Chekhov (1/3, Grunwaldskaya St) is suitable for those looking for more exquisite menu and fancy interiors. On Thursday nights there are always discos.
where to stay?
An obvious option is Lida Hotel (1/3, Grunwaldskaya Str.) next to the castle. Spacious rooms, new furniture, TV, fridge, wi-fi, and English-speaking staff. Be ready to pay € 35 for a double room.
A cheaper place is Equator Hotel (54b, Kachana Str.). A double room with private bathroom, a TV set and a fridge goes for € 23. If you liked local beer way too much, there is a SPA center in the same building for you to recover.
By the way, there is a hostel called Perekrestok (Radzyuka St). The conditions are Spartan, but the price is ridiculous – € 14 for a double.
how to get?
There is a great deal of options like buses (€ 3) and trains (the trip takes 3-4 hours).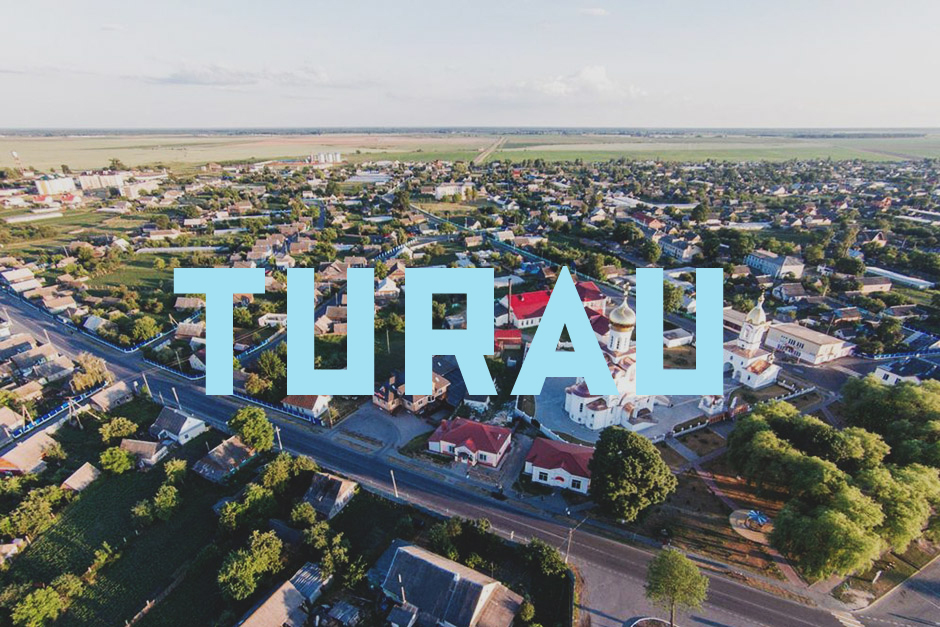 TURAU
One of the oldest towns in Belarus that was oficially recognized as 'town' not a 'village' just about 10 years ago. It was first mentioned in written sources in 980. It was the only large settlement where dryhavichy lived, and in 988 the Rurikids came to this land. One of the most prominent eastern european enlighteners Kirill lived and worked here (try to find the monument to him by yourself, that's easy). In 1865 in Turau there was found an 11th century Bible, the most ancient book created on our territories.
Back then Turau was called 'the second Jerusalem' for its 45-70 (there're various opinions) ortodox churches. Actually, all of them were tiny wooden buildings that didn't make it through a few fires. The only church that survived in big fire of 1834 is blue Orthodox church of All Saints (99, Lenina Str.). Inside you'll find two stone crosses; according to the legend, they came from Kiev by the river Pripyat and are able to cure.
Another cool place to see is the ancient castle with ruins of wooden houses and foundation of a 11-12th century church. Just walk around and feel the energy.
Don't forget that Turau has perfect location. Bird lovers should visit Turauski Lug, an ornithological territory of international level, fishing and hiking amateurs can head for Pripyat National Park.
where to eat?
The local dairy factory produces delicious ricotta and mozarella under the brand Bonfesto (you must have seen them at any supermarket). There is a café with the same name at the factory (154, Lenina Str.). The menu is much more various that just dairy products, the serving will definitely surprise you, as you don't usually expect such a high level so far from Minsk, and the staff is really nice and professional.
Classic interiors, unhasting staff and European cuisine sprinkled with draniki and home made sausages are waiting for you at the Turov Hotel restaurant (10a, Lenina Str.).
where to stay?
Almost the only good option is to drop a bag in the brand new Turovskie Legendy Guest House with simple clean room designs, TVs, internet and orthopedic beds for € 20 per double room.
By the way, there is a pleasant belarusian café Budzmo. right at the same building.
For cheaper options, check out Turov Hotel (10a, Lenina Str.). Or just step by to buy pretty nice souvenirs.
how to get?
If not by car, go by minibus. Another option is to take a bus to Stolin, Zhytkavichy or Davyd-Haradok, and then a suburban bus. It's also possible to reach Zhytkavichy by train (with a transfer in Baranavichy or Luninets), that's the cheapest way.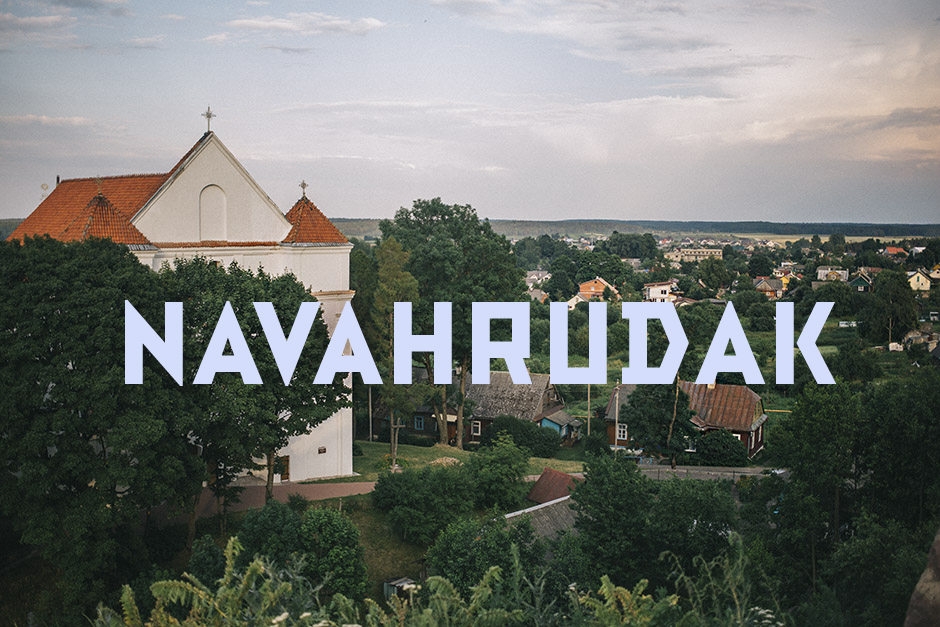 NAVAHRUDAK
This ancient Belarusian town was the first capital of the Grand Duchy of Lithuania. Like Constantinopole and Rome, Navahrudak stands on seven hills. Right here the great prince and the only Grand Duchy of Lithuania king Mindaugas was crowned, and Adam Mickiewicz, great poet of Byron and Puskin level, was born and spent his childhood.
Of course, the main point of attraction in town is the ruins of the 12th Navahrudak Castle. It was destroyed by the Swedes in the 18th century almost to the current state; there are only two crumbling walls remaining now. Today it is a nice place to walk and have picnic with a great view of the town from the Castle Hill.
Among other attractions there is a perfectly preserved Transfiguration Church built in 1714 in the Sarmatian Baroque style. The second important building in Navahrudak is 18th centurt St. Michael Archangel Church, founded at the monastery that hadn't survived.
If you are not touched by catholic churches, then visit Orthodox church of St. Barys And St. Hlieb. It's almost 500 years old, but looks great for its age.
The poet Adam Mickiewicz was born and lived in Navahrudak before entering the Vilnius University, and therefore you should visit his house-museum (1, Lenina St). Not by chance, the concentration of monuments devoted to Mickiewicz in Navahrudak is huge. There's, for example, the Mound of Immortality constructed in his honor which obviously offers a great view of the surroundings.
If you visit Navahrudak in summer, take a trip to Lake Svityaz. It is incredibly clean, with sandy beach and pine trees around, and only 20 km away from the town.
where to eat?
The best location in terms of price and quality is café-bar Rome (9, 1st Lenina Alley). The menu is great, hot meals are cheap and the service is fast. It opens at 7 a.m. (well, the kitchen opens at 9).
Should your soul ask for more elegant interios and sophisticated meals, you are welcome at the restaurant Valeria (6, Volchetskaya Str.).
If you want to bring a souvenir from Navahrudak, buy a bottle of rice kvas in Navahrudak winery shop (6, Mickiewicza St).
where to stay?
Hotel Crocus (57/1, Piershaha Maya Str.) is a cute, extremely clean, recently renewed place that has orthopedic beds, and lovely interiors. A triple room costs € 22 with breakfast included.
how to get?
As usual, the best way to get to Navahrudak from Minsk by minibus (€ 2). Another option is a regular bus. Unfortunately, there's no railway connection.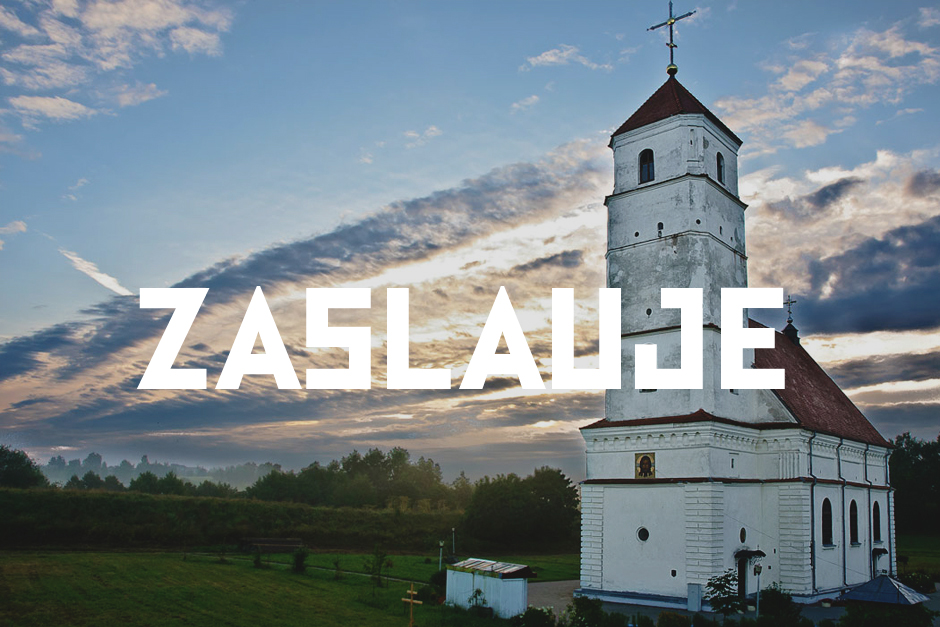 ZASLAUJE
An ideal option of a one-day trip from Minsk is Zaslauje. Some 40 minutes by a high-speed train – and here you are in another town, founded in 10th century. The legend says that the Kiev prince Vladzimir gave Zaslauje to Rogneda of Polatsk and her son Izyaslav (in whose honor the place was named) as a gift. There is also another version of what happened back then. According to it, Vladzimir exiled Rogneda and her son to Zaslauje after a failed assasination attempt. Anyway, the town is very ancient and very interesting.
The entire center is one big Zaslauje Cultural Museum Reserve (113 hectares!) that includes the ancient settlement Zamechak with ruins of a castle, military fortifications and one of the oldest surviving temples – Transfiguration Church or Calvinist Cathedral. The church was build in 16th century and is considered to be a cool example of the Renaissance period defensive cultic architecture. By the way, inside you can buy a nice city guide. Another important sight is baroque Catholic church of St. Mary.
If you go to Zaslauje with children, they will definitely like Children's Museum of Myths and Forests (4, Rynochnaya Str.). Wanna see how creatures from ancient legends looked like? If yes, there's no better place to do it.
To unite with nature, walk to the Dehnovka area and climb the hill – it offers the best views of Zaslauje and Minsk.
where to eat?
Our favorite place is café Shinok (Savetskaya Str.). There's excellent food, wooden furniture, a stove and pleasant atmosphere. If you're planning a visit on the weekend, ask about a table in advance as Minsk companies really like to throw their corporate parties here.
Gostinets Café (30, Savetskaya Str.). An ordinary back-to-ussr-style café with tasty food and coffee to go.
where to stay?
There are not so many places for an overnight stay in Zaslauje – just the hotel Avenue (100A, Sovetskaya St). It is clean, quite new, with large rooms and a café. A double room will cost you € 30.
An alternative is the agriturismo Rabbit Hole (€ 35), but, in our opinion, it is easer to find a place to sleep in Minsk.
how to get?
The simpliest way to get there is by any train heading for Maladziechna, you need to get off at the station called Belarus. It will be really cool if you travel by the train Minsk – Belarus. Why? You'll see for yourself! You can also get to Zaslauje by minibus and by bus.
MAZYR
The town of belarusian oilers. There is a hot contest between Mazyr and Pinsk for the honour to be called the capital of Polesie region. Here you can find yourself surrouned by almost Swiss landscape: high hils and deep cloughs, and broad navigable river with the biggest port in Belarus, long road bridge and training center of our olimpic rowing team. To get a general idea of the town view, climb up the Mazyr Castle (8, Gora Komunarov) which is not actually a caslte, because it was burned in 17th century, but just a fantasy on the topic of defensive constructions. Anyway, it's nice to get a cup of coffee and go for a walk there to contemplate the city view even in winter. Then go down to the river Pripyat to count lazy barges flowing back and forth and if you're lucky enough, even to catch the motor ship Mazyr – Turau.
At the city center you won't be able to miss Lenina Street, which is the only in town where there are still buildings of the end of 19th century. The building of the the Melezh drama theater stands out of the whole ensemble, but with any luck you can see an evening performance (ticket cost begins from € 3).
A beautiful complex of red brick industrial buildings is Mazyr brewery (180, Savetskaya Str.) built in 1885. It provided Nicholas II with beer back then, and now it produces only local sbiten and mead. Later we'll show where to try them.
Another must-do in Mazyr is a tram ride. Besides Mazyr, trams run only in Minsk, Vitsebsk and Navapolatsk. The tram has only 7 stops in the town, and then it goes right to the oil refinery. Once you completed all the way, you'll see the gatehouse and the torch. Just do not attract much attention while taking photos: the watchmen here have their own concept of security and spying.
There's a ski resort that functions during winter season.
where to eat?
Have a decent cup of coffee at Smachna Kawa. Have a donut, macaroon or cake at 9, Lenina Str. or take away from coffee point at 9, Mira Str.
Kokos café (127, Savetskaya Str.) welcomes you for lunch; it's a whole house in the city center with a huge terrace. They claim to cook for gourmets, but actually they offer a good choice of meat and fish steaks at honest prices.
Mazyr is the belarusian mead capital. You should try it at the special place called Kimborovka (108, Sovetskaya Str.). It's a bar at the brewery that has been working since Stalin times. Kvas, mead, ginger sbiten taste even better in sovietic green interiors. You can take all this beauty away for € 1,5 per liter.
Yorkpub guarantees an excellent dinner, fresh beer and a pleasant evening. (1а/1, Malinina Str.). 8 beer taps, a huge menu and loud parties on Friday nights.
where to stay?
Euro Mini Hotel (101, Internatsionalnaya Str.) is a cute hotel at the center. The interiors are probably even worth taking a selfie: a room for two with its own kitchen, bathroom, TV and wifi costs € 24.
There is also a cheaper option, a guest house with an obvious name – The Guest House Hotel (38, Kalinina Str.). For € 10 you can get a cheerful double room with a TV-set and internet connection. There are billiards and sauna at the guest house.
how to get?
The easiest way to get to Mazyr from Minsk is a minibus that runs from the Central Bus Station. For example, here you can book a trip for € 5. The road takes at least 4 hours. For € 3-4 and in 5 hours you can reach Mazyr by bus. Unfortunately, Mazyr can't be proud of convinient railroad connection with the capital: to get there by train, buy a ticket to Kalinkavichy and then, at the station find the bus 201, in 15 minutes you'll arrive to the city center.
Text by Nasta Eroha, translation by Alexandra Murashko, Belarusfeed