What to Bring from Belarus?
If you need souvenirs from Belarus and you're thinking about magnets with the National library, thatched dolls and calendars for the next year – slow down! We have collected nine really worthy things, which should be brought from Belarus. You'll find all of them in the store "Vialiki Dziakuj!".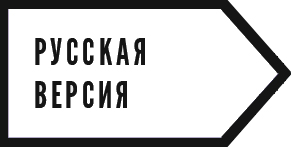 "Vialiki Dziakuj!" is a souvenir shop that Minsk needed. Here you will find cool gifts that represent Belarus: from gingerbread with murals of Kastryčnickaja Street to designer clothes. Now you know where to get awesome gifts.
LIMITEDMINSK is a Belarusian brand that locals really want not only to wear themselves, but also recommend to all overseas friends. All casual style fans would love quality women's and men's clothing with original prints and embroideries. There are comfortable knitted costumes, and really cool raincoats with a "synoptic" lining, and more exquisite dresses in the designers' collections. But pay special attention to hoodies and dresses with a Belarusian vibe: there are embroidered bison and straw horses. It's very stylish and about Belarus.
Minsker creates leather wallets, belts and other useful accessories. The brand is dedicated to Minsk and its inhabitants, and the products produced by the guys are great for ever-hurrying city people: they are are simple, high-quality, comfortable and without unnecessary details. By the way, the brand logo is a portrait of Count Čapski, the legendary mayor of Minsk.
A young Belarusian brand of leather accessories produces bracelets, bow ties and other cute little things. Our favorites are bags and backpacks with wooden parts. The combination of genuine leather and a pleasant wood texture is amazing!
Watercolor pictures about Minsk with not only the top tourist attractions a la the National Library, but also the less obvious, but dear to the heart of Minsker's places. For example, the houses on Kamaroŭka Market and our favorite Kastryčnickaja Street. You can surely get them for your friends who enjoy postcrossing.
Craft kits for those who want to step up their beard game. In the box you will find a comb for a beard, a comb for a mustache, as well as a balm for a beard, butter for a beard and everything else for a beard, too. It's truly a worthy gift from Belarus for a man who cares about his beard.
My Little Belarus is very decent and tender souvenirs from Belarus, which you will not put on the shelf, but actively use in everyday life. The guys make nice postcards and convenient fabric shopper bags with prints about Belarus. But a separate issue is their plates: with storks, cornflowers, etc. The collection with words in Belarusian is especially touching: "каханне" (love), "жыццё" (life), "матуля" (mother), "Радзіма" (Motherland). Such dishes are beautiful souvenir, which is nice to hold in your hands and give to your nearest and dearest.
If you belong to the type of people who adore beautiful stationery, O-go hand-made diary will break your heart. Wooden covers of notebooks are decorated with a variety of engravings: from deer and storks to graphic ornaments. Sheets inside can be squared, ruled or all clean, so you can both sketch and make up to-do lists.
You can easily identify the most dedicated fashionistas in Minsk by the Fieldcollective ring on their finger. And those who are even slightly interested in designers from Belarus, probably have heard about this brand. Neat accessories are created by artists and sculptors from Minsk. The guys produce not only jewelry, but also interesting interior pieces, but the Fieldcollective specialty are rings in the form of hares, cats, cows and pigs. You can surely bring this only from Belarus.
A good chocolate is souvenir with which you will almost never lose. Choose hand-made white or dark chocolate with "Made in Belarus" mark and be sure to pay attention to a variety of flavors and fillings: there are chocolate bars with candied fruits, nuts, sesame, raisins and even pepper. Everything is made from natural products.

You can buy all these awesome souvenirs
at the store "Vialiki Dziakuj!" (Minsk, vulica Kastryčnickaja 23).
Cover photo by Tanya Kapitonova