Brest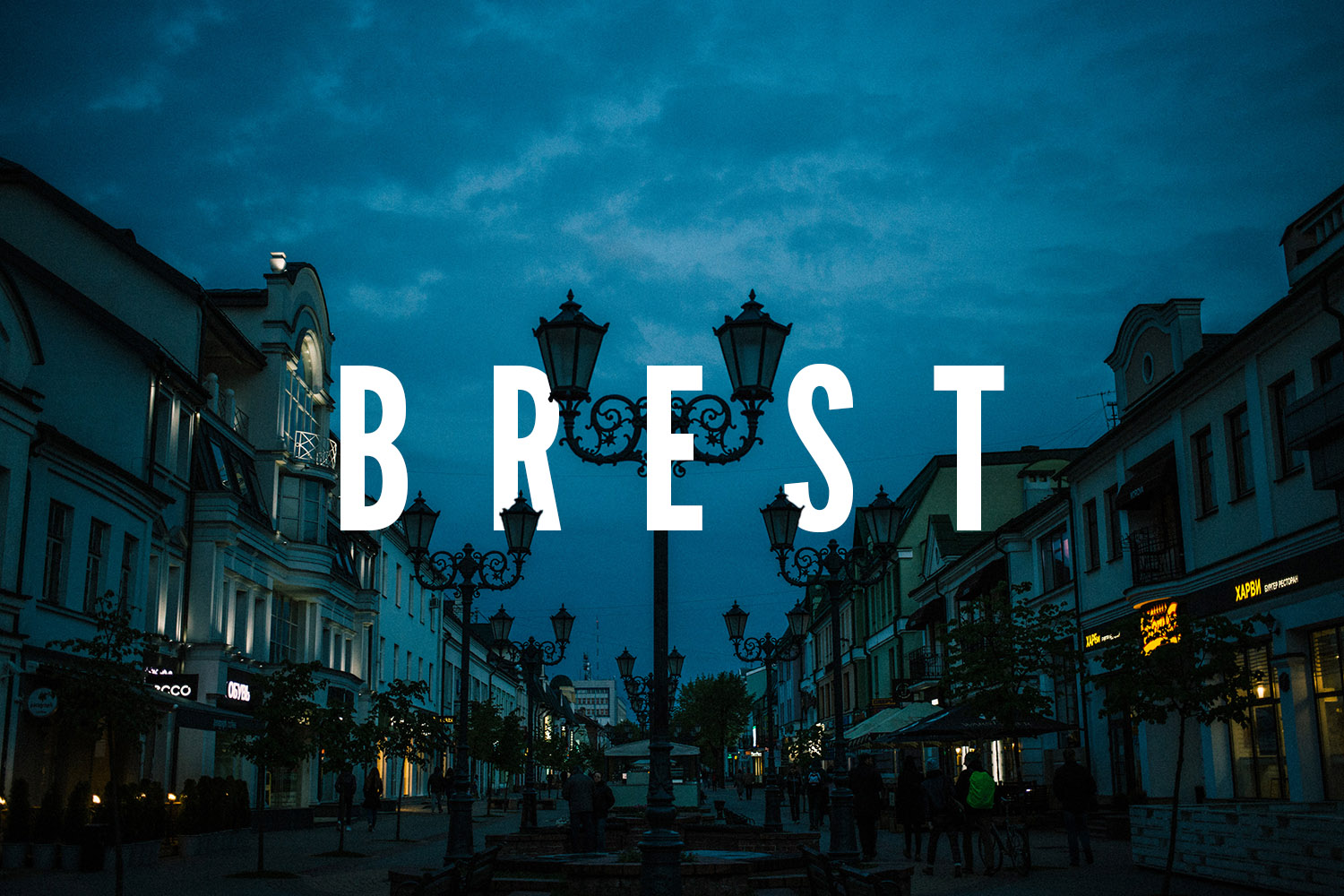 The city of Brest stands right on the border with Poland, between Biełaviežskaja Pušča and Brest Hero-Fortress. It's a city with a rich and complicated history, noisy bars and charming characters (like the man who lights the lanterns on Savieckaja Street every night). You can always find something new in Brest, and we'll tell you how to spend some quality time in the city on the river Bug.
contents
TRANSPORT LODGING ATTRACTIONS FASTFOOD/SNACK BARS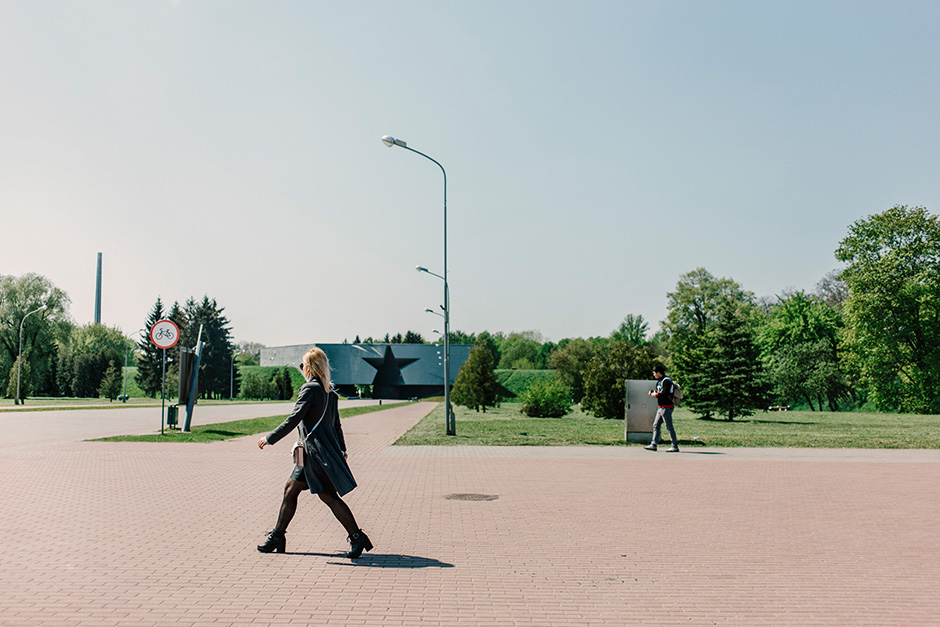 The easiest and the cheapest way to get to Brest from Minsk is to take a train. The ticket cost depends on the type of train: it may vary from € 2.5 to € 10. There're several trains during the day, so you can easily choose the best time for you. If you're thinking of going to Brest on the weekend, make sure to get the ticket in advance. There's also an express Stadler train (the trip takes only 3 h 15 min), some of them even have wi-fi and cafes.

Another option is to go by bus. If you prefer this mode of transportation, be ready to pay € 7–10. The bus arrives right to the city center.

The distance between Minsk and Brest is about 350 km, so it's possible to drive there. So if you or your friends have a car, you can even get to Brest in 3 hours.
You can also try to catch BlaBlaCar, but here we have to warn you: most cars go from Moscow and can be late. So this option is acceptable only if you don't have a strict timetable. The prices start at € 5.

You can move around the city by public transport: buses, trolley-buses and minibuses (check the timetable on kogda.by). The prices will be a nice surprise for those who are used to European ones: € 0.23 for a bus or trolley bus ride or € 0.4 for a minibus, which is more comfortable, quick and can bring you to the remote places.

There's nothing cooler than riding a bike all around the town, because Brest is pretty small, especially the central part. There are no actually bike paths in the center, but you're not so easily scared, right? Here you'll find several companies that offer bicycles for rent. A simple city bike in Koleso Rental (22, Mašerava praspiekt) costs € 6 a day. You can follow the bike path to Brest Fortress or Biełaviežskaja Pušča. Another path goes along Maskoŭskaja Street.

Taxi is pretty popular here, during the past few years the prices dropped down. A good choice is City Taxi. It's the cheapest: just € 0.25 for a km and € 0.75 for getting in.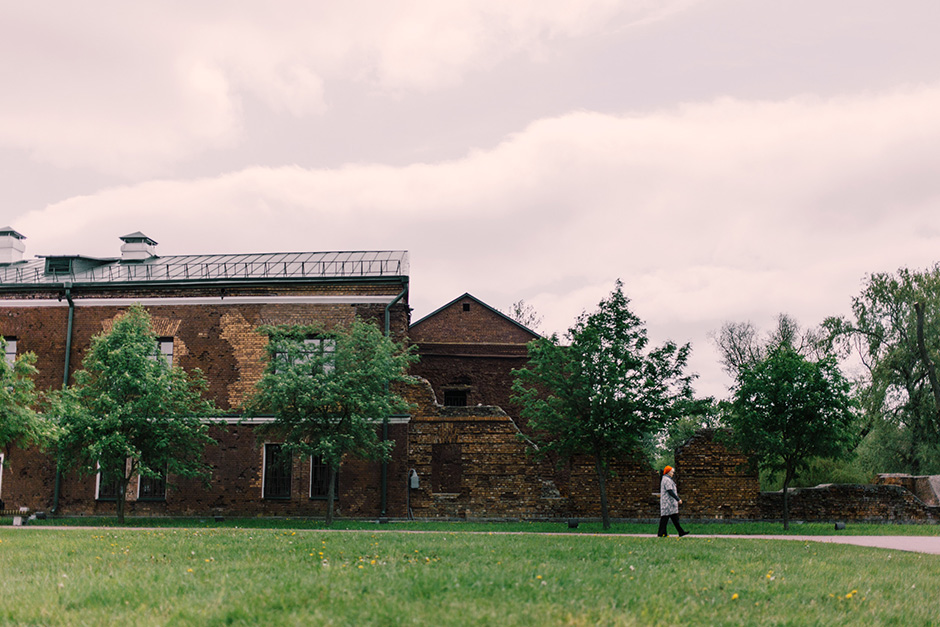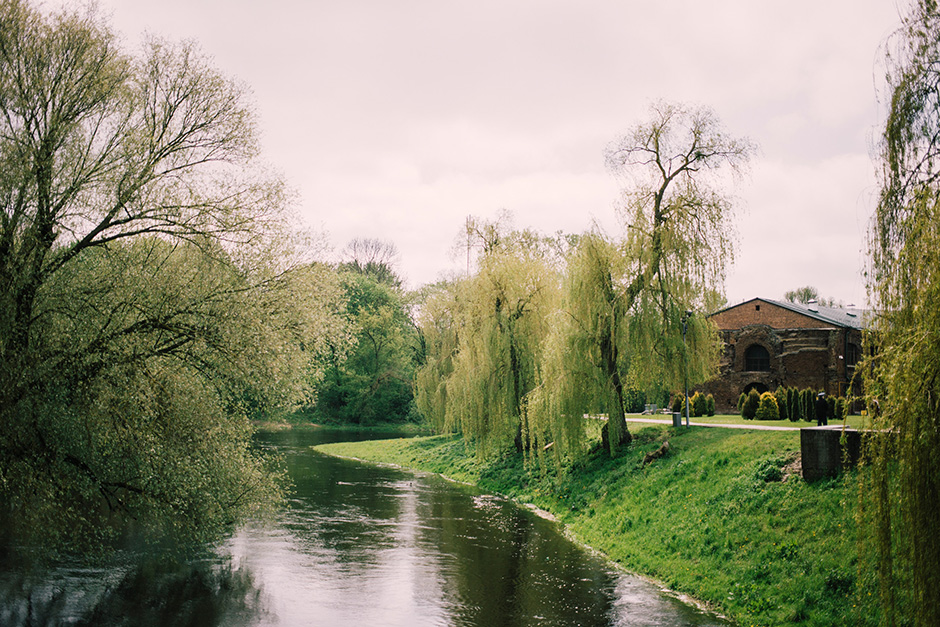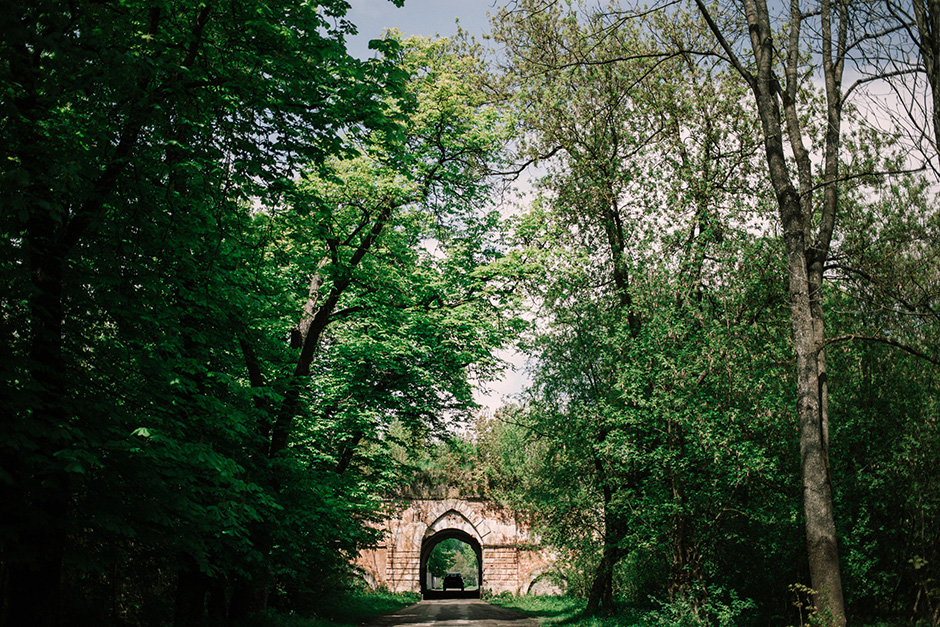 The cheapest hostel in Brest is BVT (36, Dubroskaja vulica). It's kinda far from the center, but you'll have to pay just € 6 for a night. They'll ask to pay a little more for towels. There're not so many guests, so there's a chance you'll stay in a room all alone.

An extremely cheap hotel that offers beds for € 4 is The Hotel of Brest Youth Tourism Center (22, Mašerava praspiekt). For more information call +375 21-12-32. There are wi-fi and bike rental.

Brest Central (5, Savieckaja vulica) is the main Brest hostel in a beautiful historical building. Free cookies, tea, original designs (no IKEA!). You can stay in a room for 5 people for € 10.

A cool variant is Good Morning Hostel (21, Varaŭskóha vulica). It's located just 500 m from the Fortress. Cozy atmosphere, a lot of paintings and smiles, so you can't stay in a bad mood. The staff is friendly and helpful. It costs € 7 for a bed in a room for 6 people.

There's a 4-star hotel Hermitage (7, Čkalava vulica). Premium rooms, high level service and an endless flow of salmon for breakfast. Surely, all that beauty costs € 75 and more for a double room.

Just recently Dream Hostel (17/1, Majakoŭskaha vulica, ap.5) was the only hostel in town. It's located in a regular apartment in the city center and sort of annoys neighbors. The rooms design is classic, minimalist, clean and cozy. There's free wi-fi, and even a coffee machine in the kitchen. A bed in a room for 4 people costs € 9.

If you are not a hostel person, check out Hotel Vesta (16, Krupskaj vulica): it's one of the examples of famous soviet service, although it has been recently renovated and everything looks quite nice. The price of a double room € 30, but if you want to drop by the breakfast buffet, be ready to pay extra € 6.

Paul&Marie Apartments offer large rooms in the city center. All of them have recently been renovated. The prices start from € 35 for 1 bedroom flat. Besides regular commodities, you'll find coffee, tea and bottled water in the kitchen. There are three-bedroom apartments, which is really convenient for big companies. By the way, you can rent a flat from this guys not only in Brest, but also in Viciebsk, Homiel, Mahilioŭ, Babrujsk, and Salihorsk.
Miss your homey home? Don't worry, check out
AirBnb
or
Iz ruk v ruki
to find your dream apartment for € 18-20.
Сouchsurfing
community is also quite popular in Brest, so they will be glad to host travelers.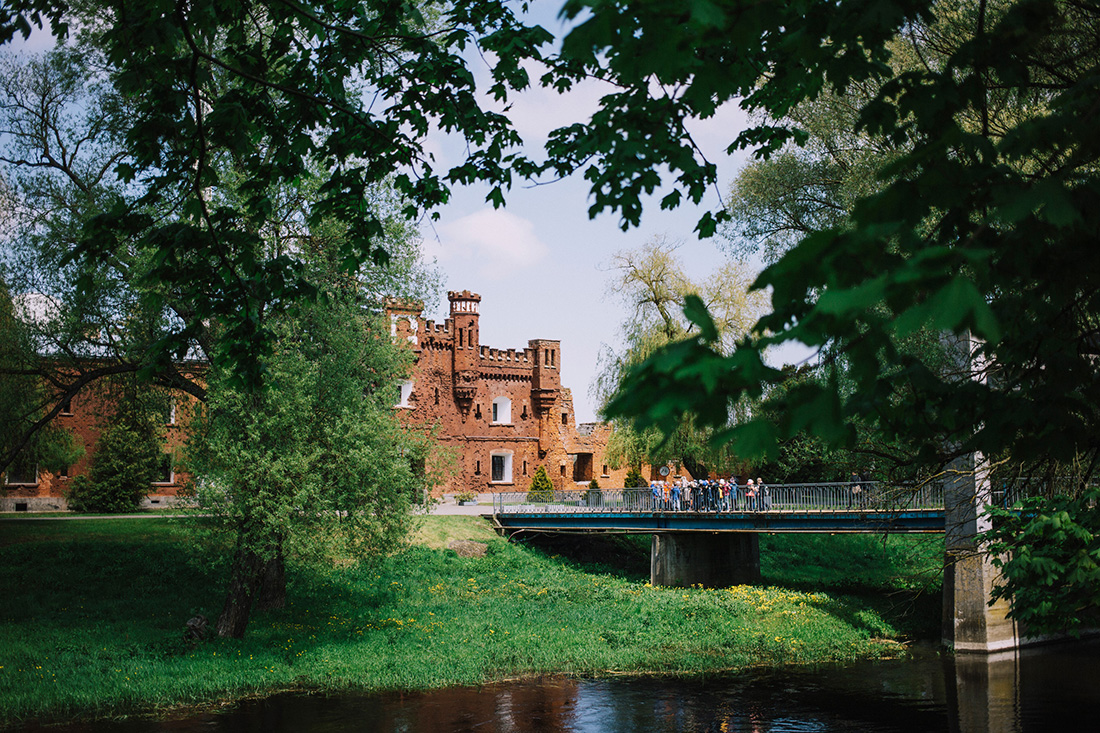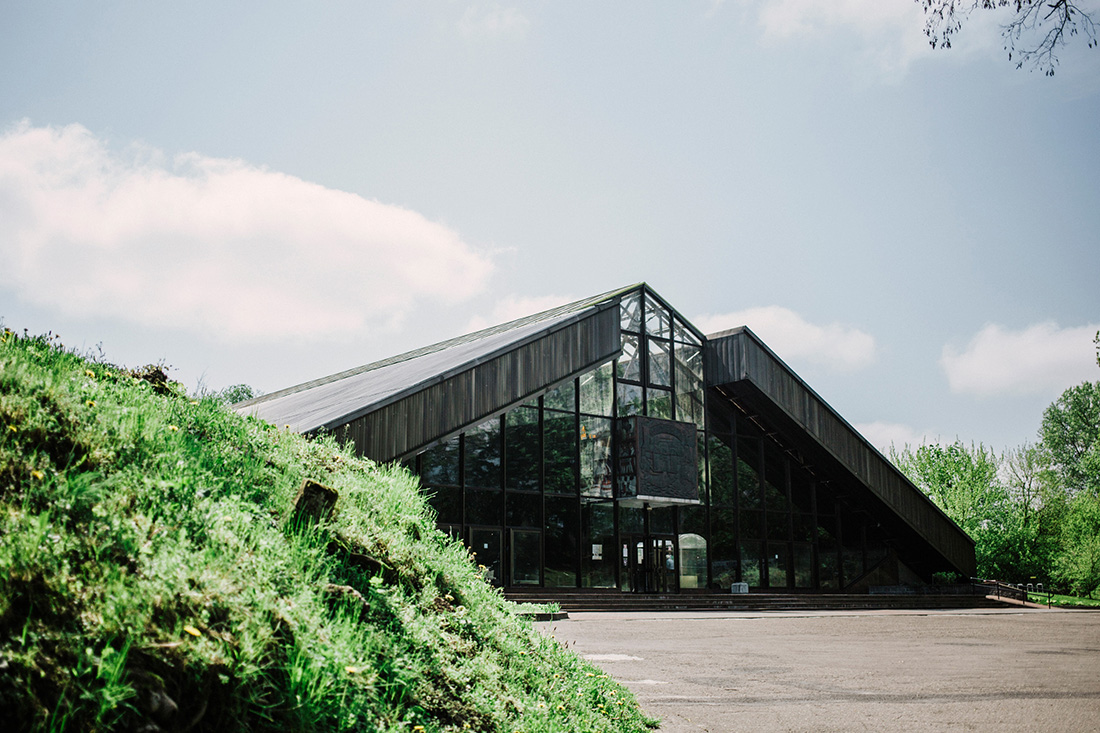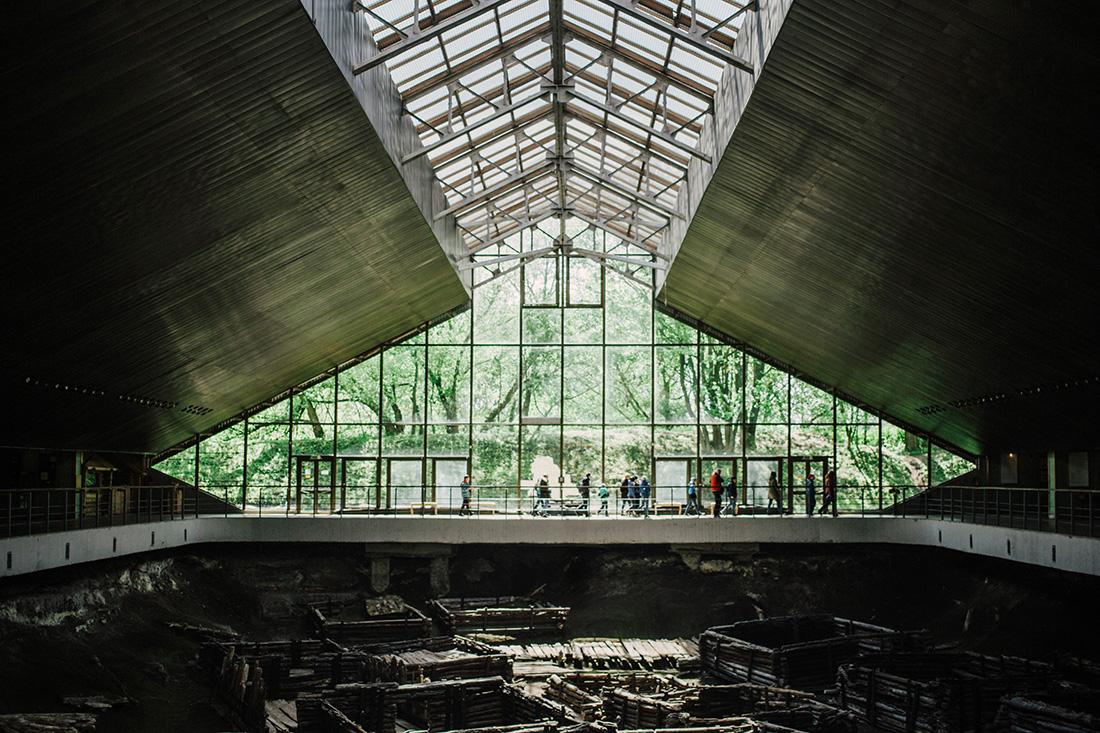 The iconic place that attracts lots of tourists is, of course, the Brest Fortress (60, vulica Hierojaŭ Abarony Bresckaj Krepasci). You can't miss it. Unfortunately, there is no convenient way to get there by public transport, so it's better to drive or walk. The place is not so close to the city center, but the road is beautiful. Recently there has been launched a free mobile app by The Brest Fortress Development Foundation, which is available both in Russian and English. It will help you create an individual route, visit more than 60 spots and see more than 200 historical and modern photos.
On the memorial's territory, you can see the sculpture Zhazhda ("Thirst"), think about your life by the eternal fire and visit St. Nicolas Presidial Church. Listen to the recording of the announcement of declaring the war that is always on at the star-shaped main entrance and take a photo of Kholmskija Vorota which are depicted on the new 50 rubles banknote.
The entrance to the fortress is free, but if want to visit museums, you'll have to pay a couple of rubles. There are The Museum of Defence of the Brest Fortress and the new "Museum of War is The Territory of Peace". A bit aside from the city the museum The Fifth Fort is situated (99, Staradarožnaja vulica). It's much less visited, so the security doesn't really care if you get into each chink of the fort to explore underground rooms and passages.
The Art Museum is located in the South barracks. The collection includes a defense theme and social realism. There you can find a miniature of medieval Brest that had been situated on the territory of the memorial before the fortress was built.
Near the Kholmskija Vorota, there is a unique museum that has nothing to do with the memorial but stands on the territory of the ancient town. It's the Archeological Museum Biarescie (60, Karla Marksa vulica). Here the wooden houses of 11-13th centuries are presented. They are preserved in accordance with all the temperature and humidity standards, that is why no one is allowed to walk in. Nevertheless, you can perfectly examine it from the above. This is the only museum of the medieval eastern European city in the world. The ticket costs € 1.25.
Check out our detailed guide to the Fortress here.
One of the most interesting museums in the city is the Museum of Saved Values (39, Lenina vulica). Pieces of art and antiques, which were confiscated after unsuccessful attempts of smuggling, are collected there. You can see traditional Japanese silk art and pottery, Chinese vases, or works by Aivazovski and Vrubel. Cultural evenings and workshops are organized every now and then.
The Natural History Museum (60, Karla Marksa vulica) has been renovated recently and now may be proud of its modern exhibit. It tells about clothes, furniture and weapons and also about Soviet times. There is a cool exhibition of traditional clothes of different regions.
If you are interested in history, don't miss The Museum of History of the City of Brest (3, Lievanieŭskaha vulica): there are more than 800 showpieces that tell the story of the city from the moment of its foundation in 1019.
When locals say "see you in the center" or "old town" they mean Savieckaja Street and its neighborhood. It's the main pedestrian street, which is flooded by people every evening. There are tons of cafes, boutiques and cute shops.
A chorale synagogue was located in the building of modern Belarus cinema. It is said that you can still find its brickwork in the men's room. Actually, Brest was one of the Jewish cities until the beginning of the 20th century. Menachem Begin, a Nobel Prize winner and the first prime minister of Israel, was born here.
If you come to Brest by bus or train, then one of the first things you see will be St. Nicolas Brethren Church (10, Savieckaja vulica). Right in front of it, there is an excellent Winter Garden with tropical, subtropical and desert plants. The ticket costs € 1.
Then you'll reach one of the Brest's landmarks – The Music Clock. A beautiful clock face, stone foundation and metal emblems of Brest of different historic periods. A funny detail: instead of IV four roman IIII are written. Pay attention to the wall paintings.
Lately, there has been installed the Shoe of Wealth. It promises that everyone who tries it on would get incredible earnings and luck in financial issues. So try the shoe on, maybe it'll start working.
Make sure to see the oldest building of the chemist shop in the city (101, Savieckaja vulica). It was built back in 1925 by Solomon Grinberg.
Once you're in Brest, don't miss an independent theater performance by "Naprotiv", or PLUM BUM & Muzart concerts.
One of the main monuments in the city is dedicated to the upcoming 1000 anniversary of Brest (Hohalia / Savieckaja). Its total height is 15 m. There are figures of dukes and the image of a mother and a soldier, the high relief with 6 stories: the legend of the foundation of the city, the building of the city, the participation of local people in the Battle of Grunvald, the publication of Brest Bible, the defense of Brest Fortress and space exploration. The monument already has its own scandalous story: there are 75 mistakes in the historical texts! How did that even happen? Well, somebody put У instead of Ў.
On the corner of Savieckaja and Astroŭskaha streets, there is another unusual sign – the Old Lantern. The order to establish the position of city lamplighter is engraved on the scroll. According to it, the lamplighter should light the lanterns every day at sunset. The figure of a bat holding the lantern symbolizes that Brest will never be covered with darkness. Every evening the lamplighter puts a small ladder and lights the lanterns. This performance attracts lots of people, so don't miss it. Approximate time is shown on the clock.
It's interesting to walk in the neighborhood too. For example, head for Hohalia Street where the Avenue of Lanterns is. Each lamp is dedicated to a work by Gogol, try to guess them all. Check out Kamsamolskaja Street, 17 Vierasnia Street and Svabody Square with old houses of the middle 19th century and then go to Levaneŭskaha Street. The houses were built in the 1920s, when this territory was a part of the Polish Republic. The street almost hasn't changed since then (well, just the casino in building 7 doesn't work anymore). From Levaneŭskaha you can go right to the Park of 1 of May, the main city park and recreation zone. Here you'll have a chance to meditate on the bench, feed ducks on the lake and walk on lots of bridges. This is the favorite venue for wedding photoshoots. In summer there is a couple of park amusements, mostly for children. Extreme lovers will love Mars though, it costs € 1.5.
Another interesting place is Central Market (34, Puškinskaja vulica). Go inside to see the dome ceiling that would be more appropriate in a circus than in the place where sauerkraut and meat are sold.
If you're lucky enough you'll get to an organ concert in the Church of St. Cross (34, Lenina vulica). One of the most respected icons in Belarus, the icon of Brest Mother of God, is kept there. It is the replica of the image from the Basilica Santa Maria Maggiore on Rome. And in the St. Simeon Church there are relics of St.Afanasiy.
A nice way to escape city fuss is a walk or a bike ride along the rowing basin. In summer there is a beach, and in the evening you'll meet a lot of families riding bicycles or running. And here the sunsets are most beautiful, they can be your next cool Instagram post.
Kryly Khalopa (2/1, Khalturina vulica) is a project by active young people that is worth mentioning. It's a place where there are no borders, where a performance transforms into an exhibition and a gallery into an informal university. Follow their page to see what is going on and take part in a workshop or concert.
Another youth organization Dzedzich (46-1, Majakoŭskaha vulica) focuses on work with local young people and develops bike culture in the city.
Time-club High Voltage is a place where a lot of concerts and meeting are organized.
Don't forget that Biełaviežskaja Pušča is just an hour away! There is also the Niamcevičy Manor in Skoki village, where you can get by minibus from the city center in 30 minutes. A nice place to go for a walk, the manor and the 18th-century park. A writer and political activist Julian Niamcevič lived there. He was the adjutant of Tadeuš Kascuška and one of the authors of the first Constitution in Europe (1791). Right here in the manor, a protocol about military armistice WWI between Soviet Russia and the German Empire was signed.
If you want an interactive immersion into the Brest history, download the Brest Stories Guide app and go for a walk around the city. The theme of the documentary performance, which you will listen to in your headphones, is anti-Semitism, Jewish pogroms and Brest during the Second World War.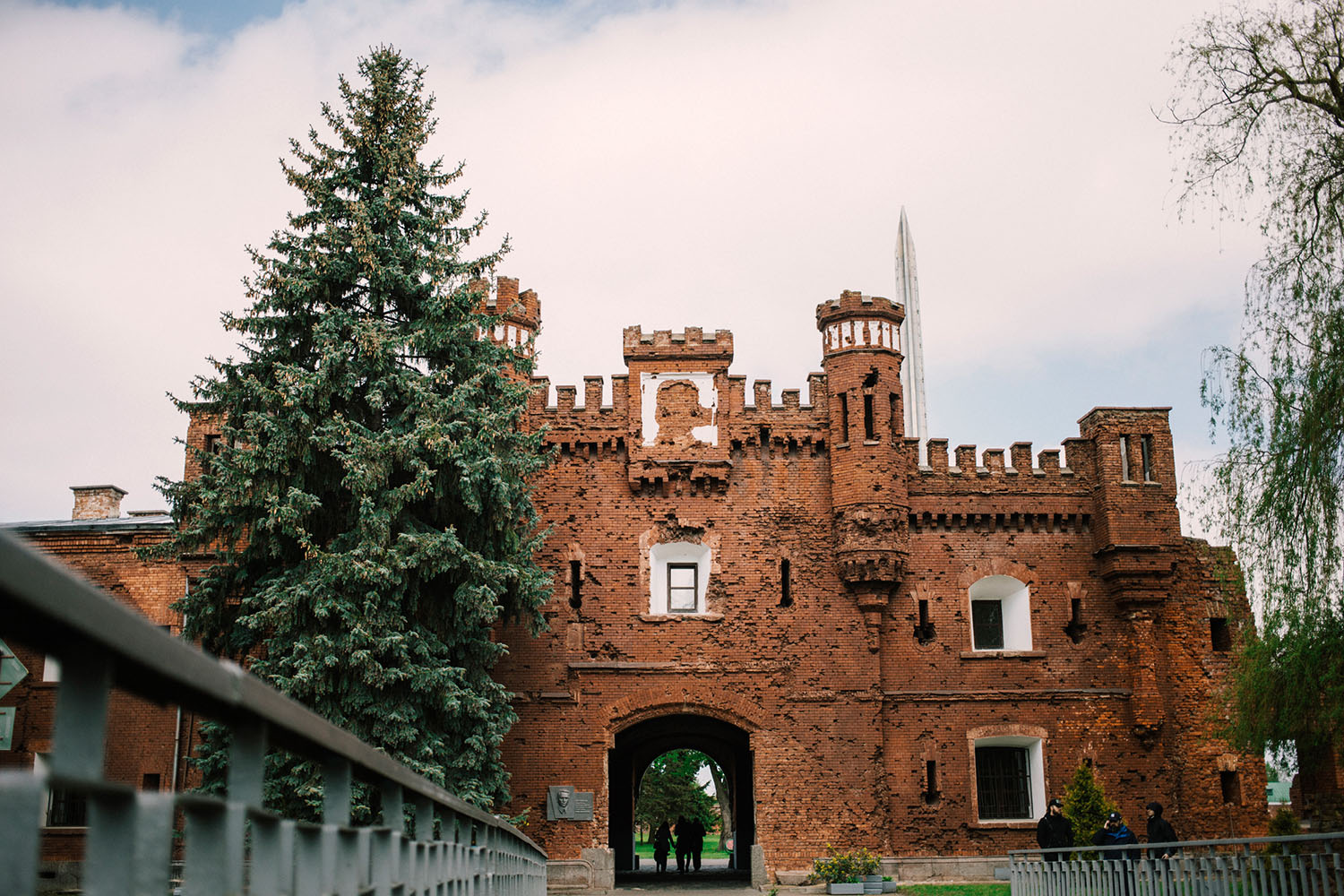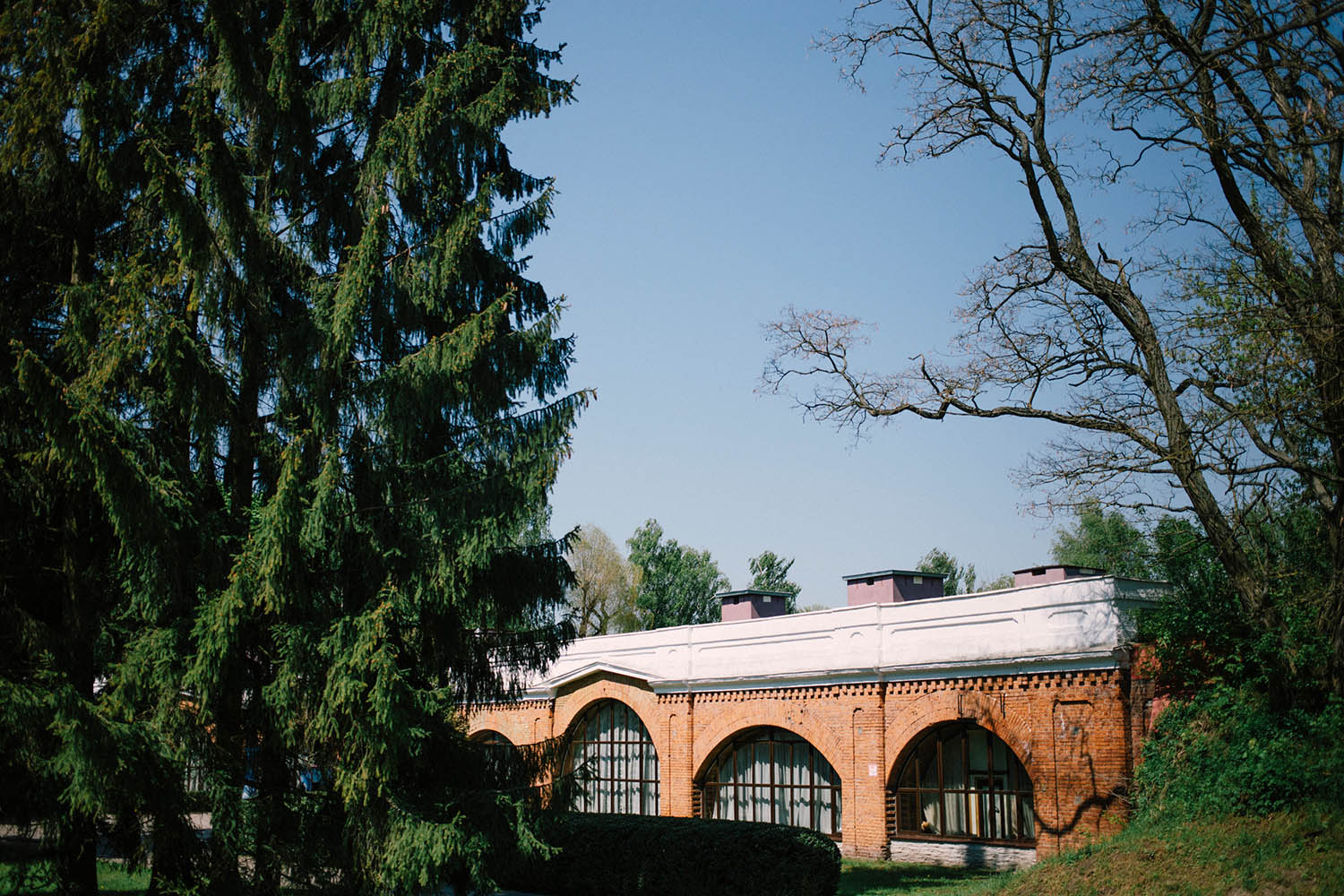 Are there any chicken lovers? KFC is here (39, Mašerava vulica). You can hang out inside or grab something in the express window.

Freedom (48, Savieckaja vulica) is the classics of Brest fastfood. Try cheeseburger where the cutlet is pinched between two draniks – so belarusian.

In the Korona Shopping Mall, there's a cool place Pit Stop (210, Maskoŭskaja vulica). Delicious home-made meals, broad menu. You can just chill with a cup of tea and a dessert or have a decent dinner for about € 2.5.

Al taglio (55, Savieckaja vulica) sells pizza slices, prices start from € 0.75.

Burger club (20, Puškinskaya vulica) is something in the middle between McDonald's and Burger King. A pretty nice place with traditional burgers, cheese sticks, fried shrimps and amazing waffles with maple syrup and ice-cream. The prices are a bit higher than in a regular fast-food restaurant.

Near the central market and bus station, there's an excellent spot that bakes pancakes with various fillings. Ask locals where it is.

If you've completely run out of money, search for small bakeries that offer cheap coffee to go. There have been opened lots of them lately, for example at Savieckaja Street.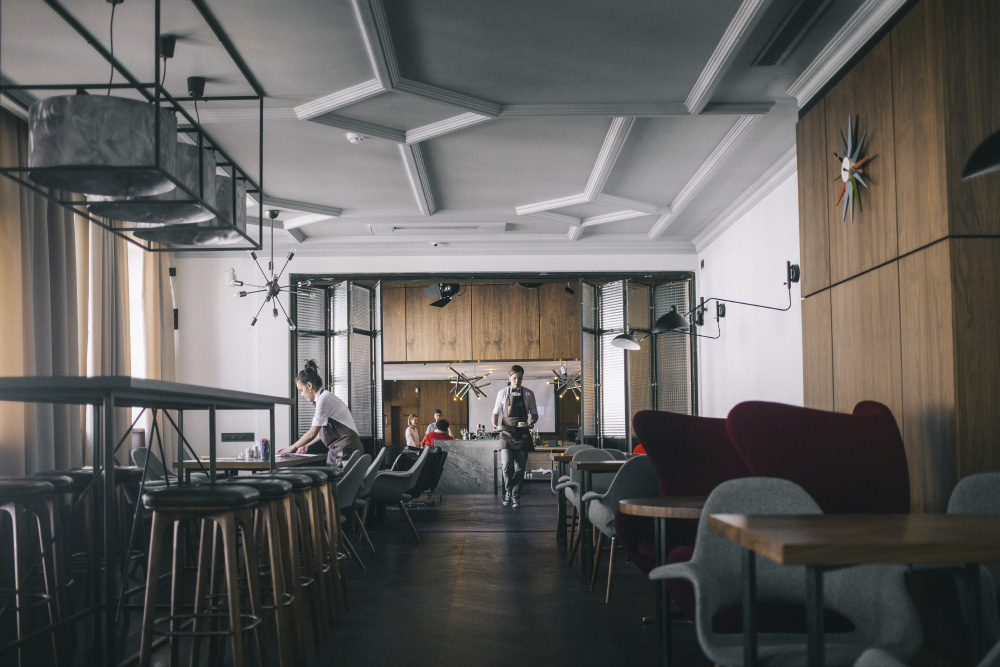 The coffee chain Paragraph (66, Saveckaja vulica and 32, Karbyšsva vulica) can be put on the well-deserved top of our list. Here you can find really good coffee, delicious pastry, cakes, cupcakes and a friendly atmosphere. There are frequent concerts of local bands at Karbysheva, the personnel is always cheerful and charming. We advise you to taste orange coffee and super chocolate brownie. A cup of coffee costs from € 1.53.

It's such a pleasure to spend time on the summer terrace of café Sonet (110, SavIeckaja vulica). Here you can watch the street lamps be turned on while drinking wonderful cocoa with marshmallows and eating baked pudding or apple pie.

We recommend to all fans of Starbucks a visit to Royal Coffee (55, Savietskaya vulica). Recently this café have become a partner of a doughnuts shop, so you can learn that coffee and doughnuts is actually a perfect set.

K'lab Coffee (54, Mašerava vulica) offers alternative ways of brewing and also sells fresh-roasted coffee.

Progresso (21, Puškinskaja vulica). This place is to be visited for its tasty and reasonably priced breakfasts. Breakfast costs from €1.5.

The right place to eat and drink a cup of coffee is Times Café (30, Savieckaja vulica). The interior of the café is in the classic style, the atmosphere is very intimate, especially during early mornings. The best dish to taste is the soup with three kinds of fish or grilled tongue with potatoes. For breakfast (the café is open from 8.30 a.m.) we advise taking fresh curd fritters. Currently, the exhibitions of modern artists are very popular here.

Are you fond of Soviet glamour? Then the best place for you is Svayaki (5, Puškinskaja vulica). The café is in the national style. Here you can find big and tasty meals for reasonable prices. Though, be ready to wait for your draniki some 40 minutes. The average price for a meal, including beer, is €10.

There have been recently opened quite a democratic place Klyukva (52, Dzyaržynskaha vulica), that is not far from Savieckaja. The restaurant is famous for its cured herring & vegetable cake (pod shuboy) and draniki in a pan. The average price for a meal is € 5-10.

The tastiest pizza is served at the café Venezia (5, Internacyjanalnaja vulica). The restaurant owner is Italian, so he knows the value of a true pizza. Apart from pizza there are other Italian dishes, such as risotto, ravioli, lasagne and pasta. So if you feel like going to Italy, this place is for you. A pizza costs from € 3.5.

"Dom Fani Bravermann" (53, Savieckaja vulica) is a small cozy place for lunch or dinner.

CHOCOTE (63, Savieckaja vulica). It's a shop with handmade chocolates.

The café that positions itself as family-friendly (it has a child´s room) – Mario Café (275A, Maskoŭskaja vulica, business center Diagonal). There are a lot of interesting pictures and statuette of Mario. Besides, at the entrance, there is a kind of photo-zone with beautiful classical motorscooter, straight out of American movies. Quite a brilliant idea! The dishes that are worth trying are pizza with cured tomatoes and chocolate fountain.

Have you just fed the park duckies? Now it's time to feed yourself! Luckily the Park of 1st of May has an excellent place U ozera. Here you can find cherry brandy, shish kebab and grilled sausages. The patio is designed in the Middle Age style. In winter it´s nice to look out of the window at the falling snow, and in summer to sit near the chilly lake under the willows.

The restaurant-museum Traktir na Kovelskaj (36, Kovelskaja vulica) is the right place to have a good meal and to delight the eye. This place is not in the center, but still, it's worth visiting. The tables are put in such a way that you find yourself in an old carriage of the imperial train or in a tavern of Middle Ages. The building itself is designed in the form of a castle.

Quite an impressive place is the restaurant Jules Verne (29, Hohalia vulica). Be prepared that prices are also impressive. The things that deserve mentioning are the first-floor terrace and impeccable service. The specialty is Indian cuisine. But don´t worry since the dishes are quite europeanized so there won't be too much pepper. The helpings are not large that´s why we advise you not to come here too hungry.

One more prestigious restaurant is situated at the hotel Hermitage (7, Čkalava vulica). At the restaurant, they serve draniki with salmon caviar (€ 4), caramelized cod (€ 4.5) and a wide range of grilled meat and fish (€ 10).

On the boardwalk, you can spend time at the café Tashkent (21/1 Internacyjanalnaja vulica). There are tables outdoors with the view of the river. As for food, here you´re offered to taste khachapuri and shish kebab.

Donut Bar "Teplo" (19, Valhagradskaja vulica) is obviously the place place to have donuts and a cup of coffee.

Сafes la Brasilena (11, vulica Hohalia). A tiny coffee bar with excellent coffee and tea.

Ugol 73 (73, Savieckaja vulica) is another small coffee house with brick walls with pipes and great coffee. Come here to get a banana raff or a simple espresso, grab a couple of cookies and go for a walk further along the pedestrian street.


Korova Grill Bar (73, Savieckaja vulica, 2 floor) opened two years ago, but locals are still crazy about it. A place with neat scandinavian interiors and craft beer. During the day you can have a nice steak, burger or mushroom potato. In the evening and at night there are parties: get a cocktail and dance. Not only local musicians, but also foreign ones are invited. The dresscode is kind of serious here, so choose your outfit carefully.

True Pinta (28, Karbyšava vulica) is a new place in town. All we need is beer! A pint for € 1.5–3.5 Try Irish Recipe.

What happens in Coyote (14/1, Dzyaržynskaha vulica) stays in Coyote. Live music, atmosphere, delicious fore hock, huge choice of whiskey and beer. Check the concerts schedule on their page.

Disco bar LOFT (73, Savieckja vulica) with corresponding interior designs is for those who don't enjoy night clubs. It's crowded even during the week, and after midnight real parties start. Despite the fact it's actually a bar, there's a huge choice of meals.

Draft House (73, Savieckaja vulica). Beer, pizza and football. A perfect place for evening chilling with friends.

Duner (68, Savieckaja vulica and 36, Mickeviča vulica) is a bar that wakes up after midnight because all other places are already closed. It's open till 7 a.m. Perfect for electronic music lovers.

MATRIX bar (73, Savieckaja vulica) is where you can try various cocktails and listen to DJs.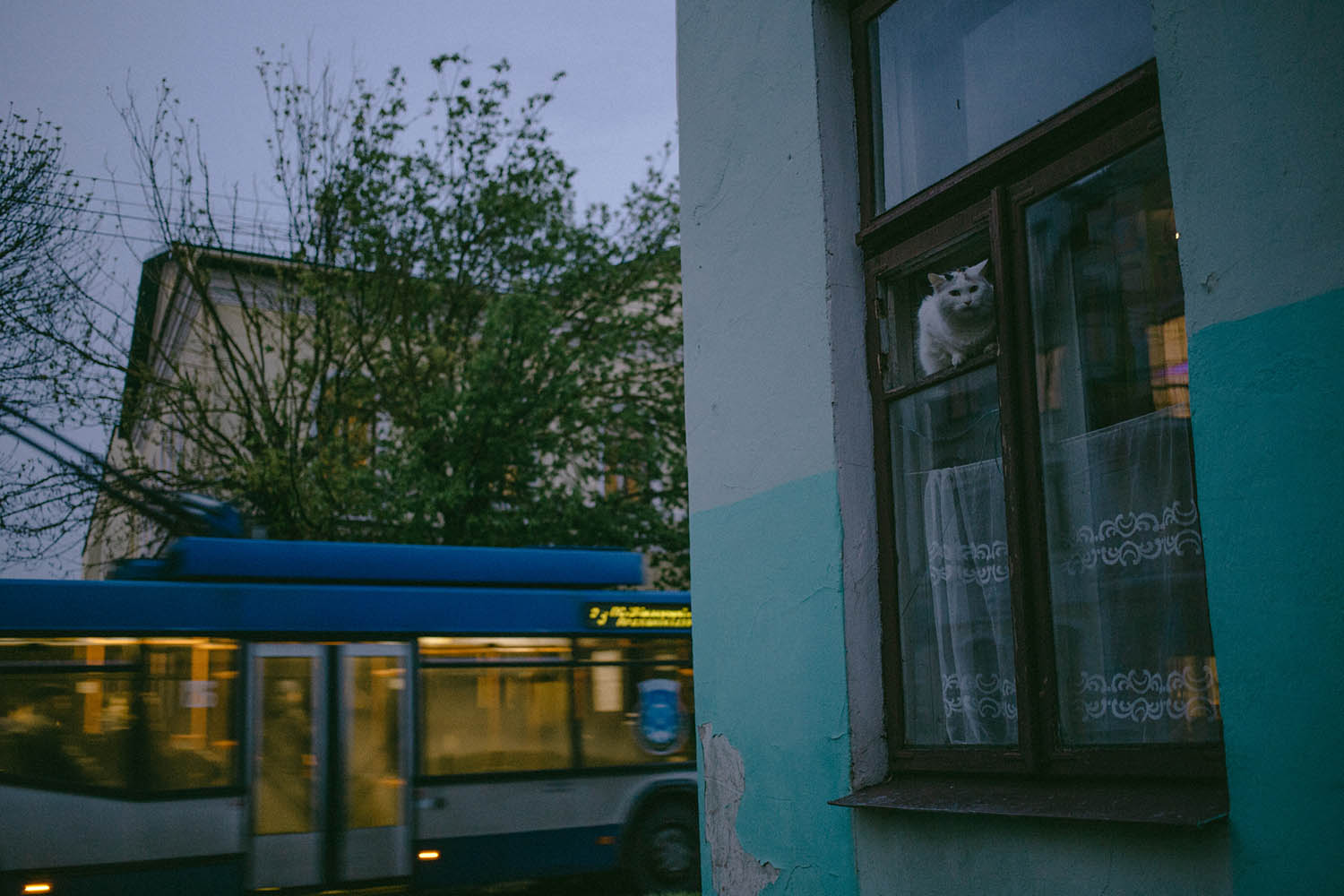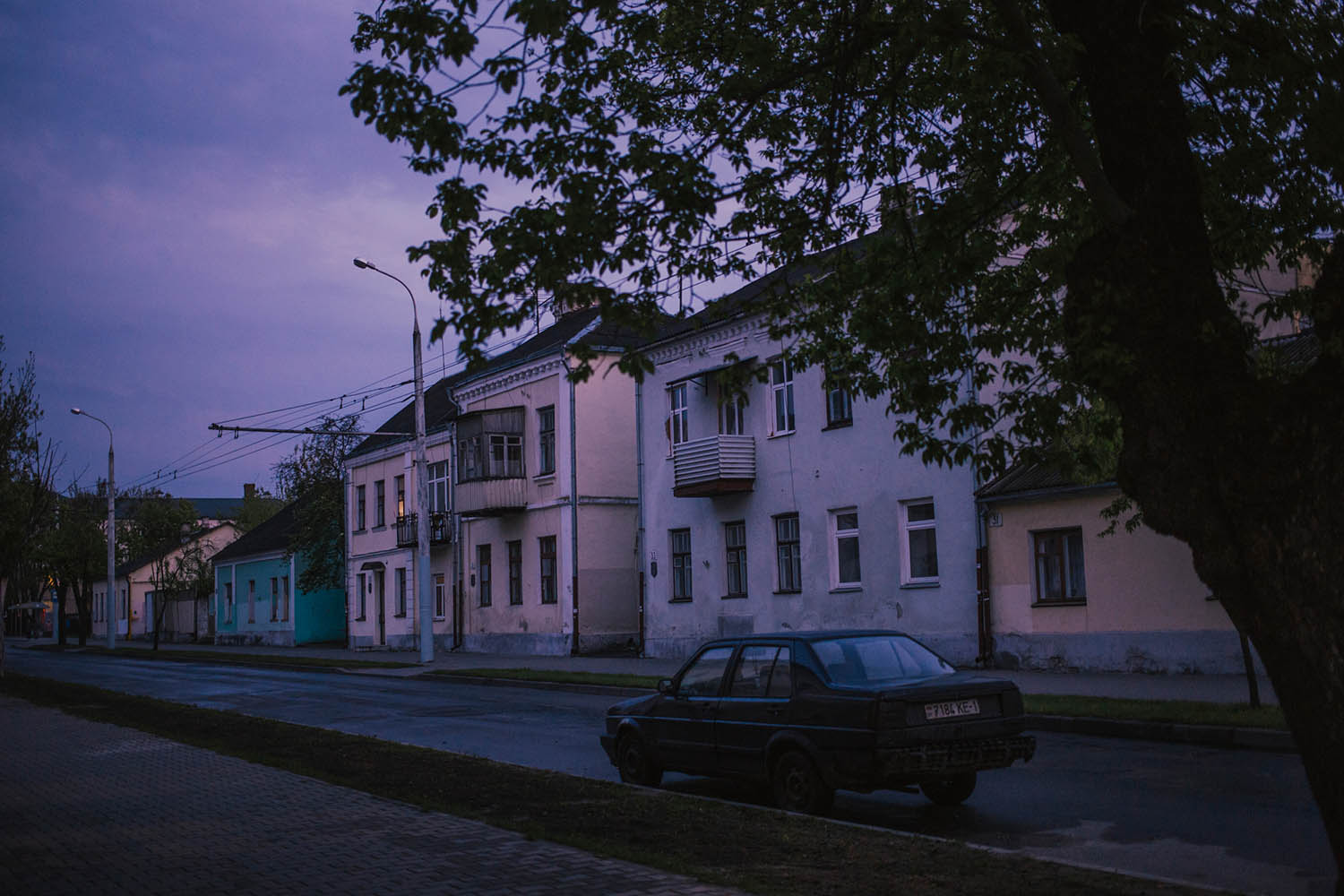 We won't tell you where Collin's store is, you surely have already seen a lot of mass market in other cities. But Brest has its own specialties, e.g. knitwear. Local companies produce lots of clothes, and even of some of it may seem boring, there are still pretty cool brands. Check out Lakbi (70/1, Savieckaja vulica).

Street fashion enthuasists must check out PUFF Shop in Berestejsky Passazh on Savieckaja Street.

Buy also a pair of Brest socks by local producer (26, Majakoŭskaha vulica). And try delicious Ideal chocolate.
Map of Brest with attractions from the guide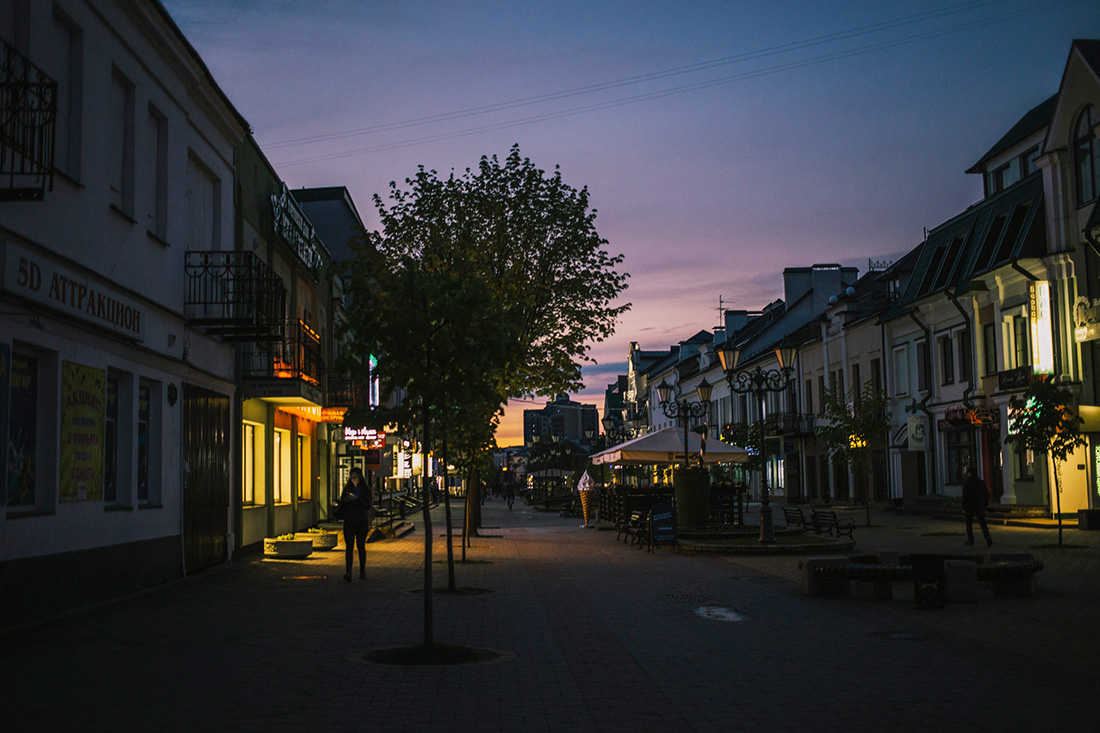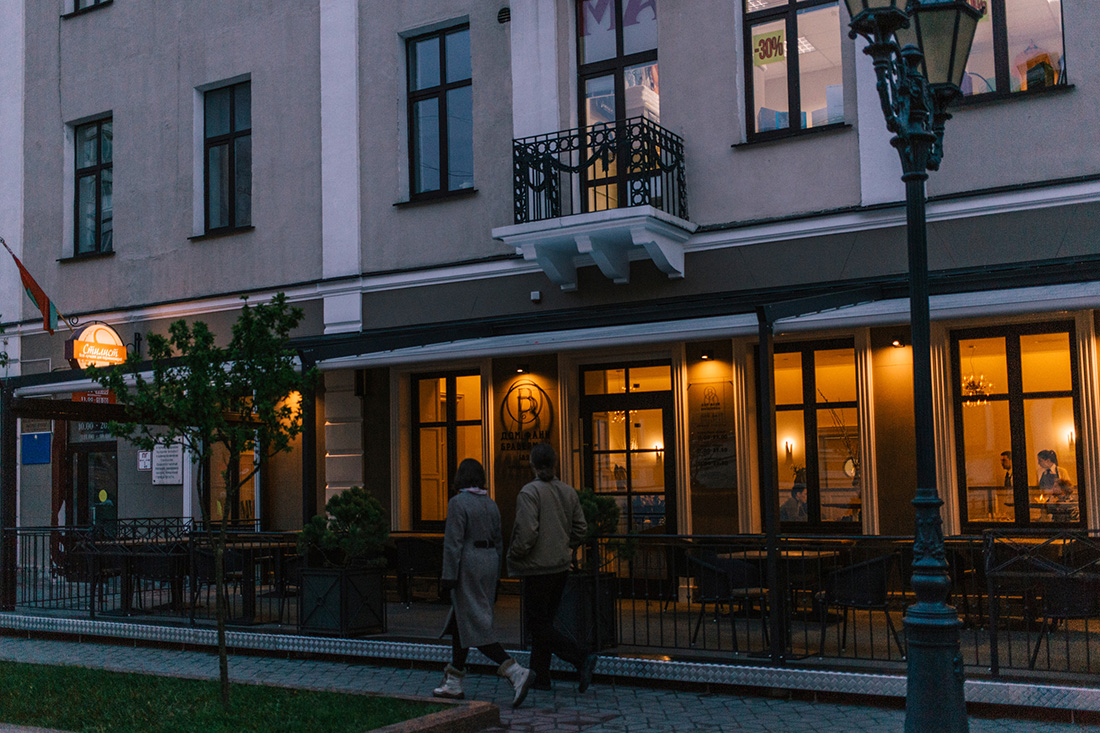 LOVEPUBLIC БРЕСТ – the most popular city community VK

Some interesting city websites: «Natatnik», «Binokl», «Dzedzich»
Тext by Tanya Gendel. Photos by palasatka
Special thanks to Alina Derevyanko.