Minsk Dive Bars: True Soviet Vibe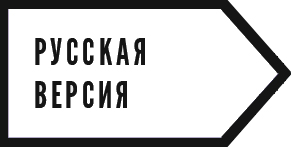 When we want to show our foreign friends really soulful and authentic bars in Minsk, we take them here. These places might never get any of the Michelin stars (well, who knows), but a biographic documentary about local visitors would be quite likely to be recognized at one of the important film festivals. They are truly simple and sincere, that's why we love them.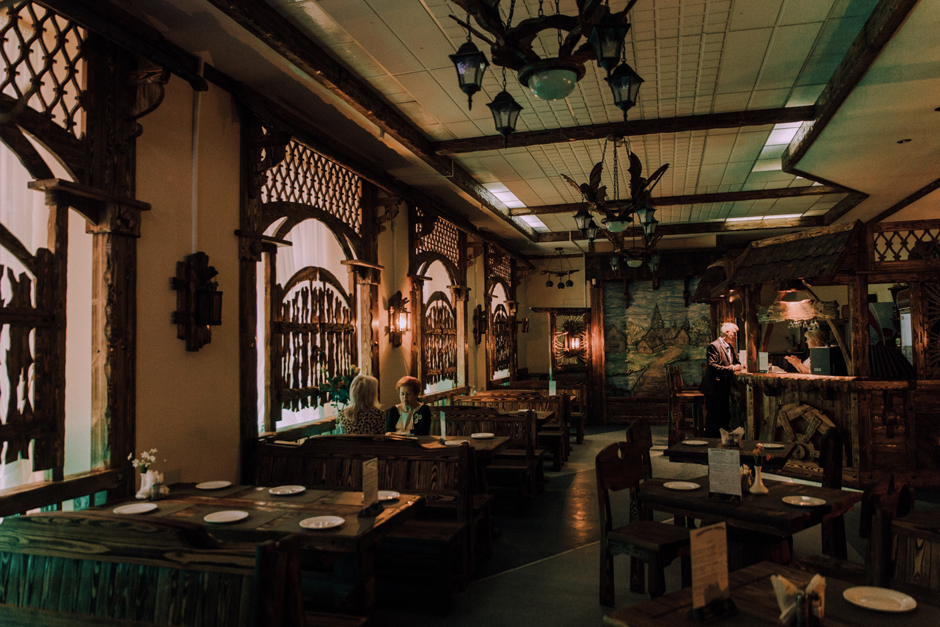 Where? 9, vulica Valadarskaha.

When? Every day, 10 a.m. – 11 p.m.

We would recommend starting your route from this place at Valadarskaha Street. The place is truly iconic, and despite the recent renovation, it managed to keep its special vibe from the late 80s and early 90s. Here they might cousinly offer you "to have cold vodka, because beer is still warm". The service is kind-hearted and sincere, but without excessive devotion. Also remember that independent Belarusian People's Republic was declared in 1918 in this very building. That's why try to come here on March 25th to celebrate Freedom Day (Dzień Voli) surrounded by true patriotic and fun people. Žyvie!
specialties: classic čebureki (meat pastry), salanka (a thick soup of vegetables and meat), draniki (hash browns).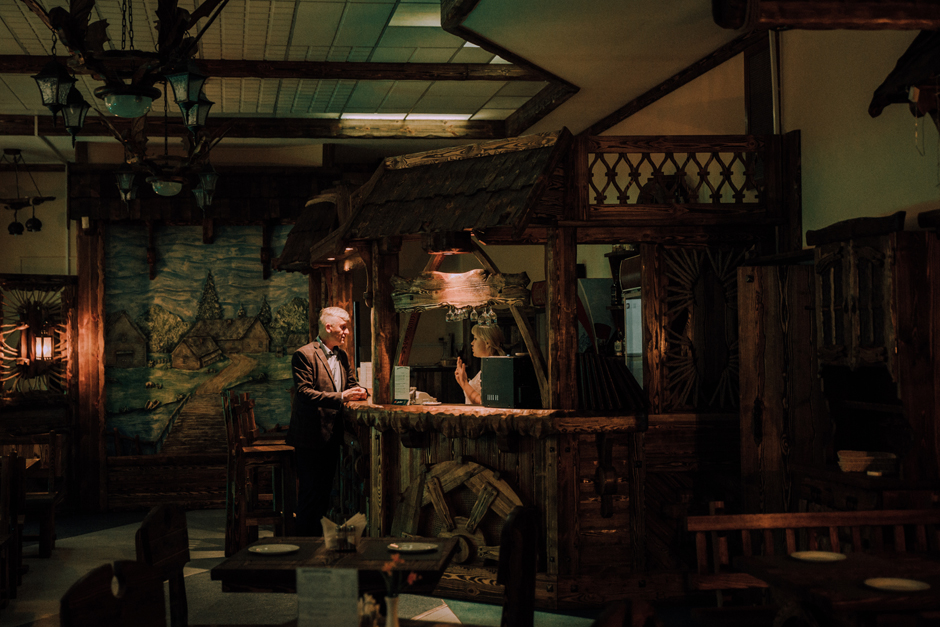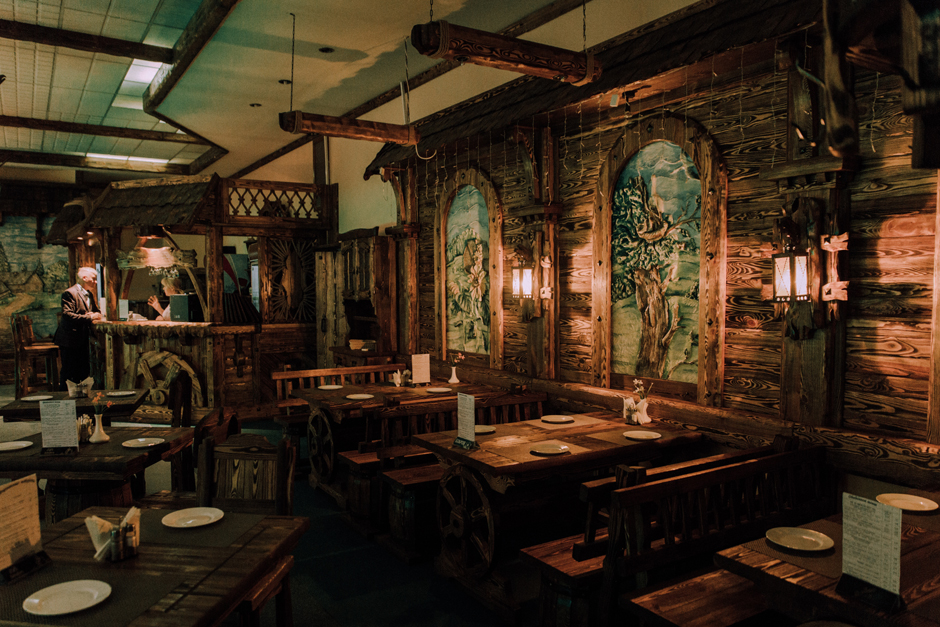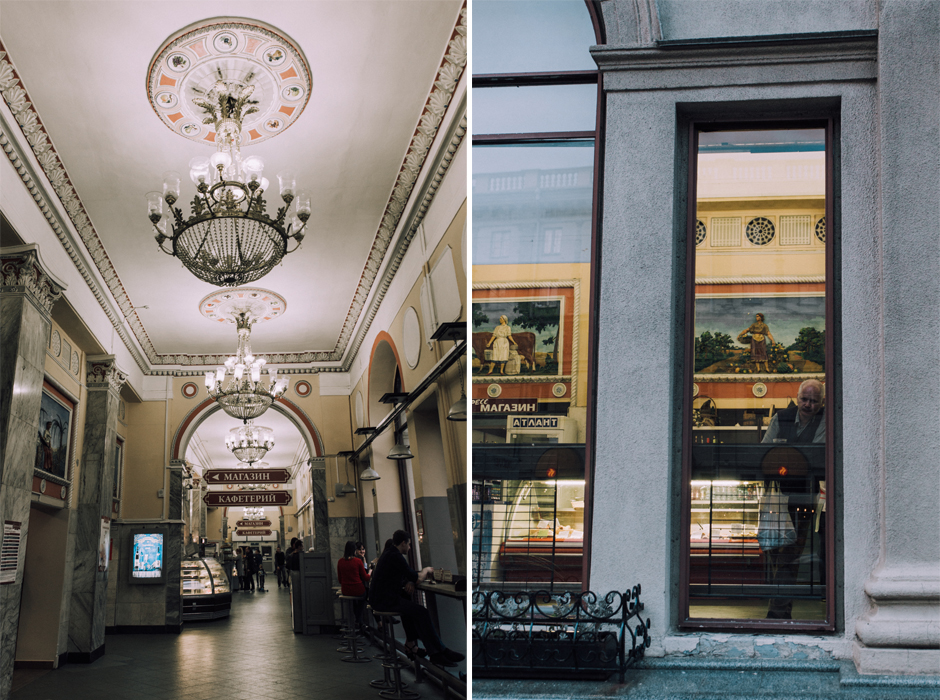 "Centralny"

Where? 23, praspiekt Niezaležnasci.

When? Every day, 8 a.m. – 11 p.m.
The bar is located on the first floor of Centralny Food Store, which you'll find right by the exit from Kastryčnickaja metro station. It's almost empty in the morning: just students and seniors come by to get some coffee and pastries. But in the evening the bar transforms into the most democratic place in town: local musicians, artists, poets and writers, homeless people, school children and city officials may appear at the long bar counter at the same time. People of any age and social status come here for cheap alcohol and the coolest view of the main avenue. Make sure to examine thoroughly the soviet panels on the walls. They are authentic masterpieces.
specialties: spinage pastry, Oscar coffee, black tea with balsam, cheap beer.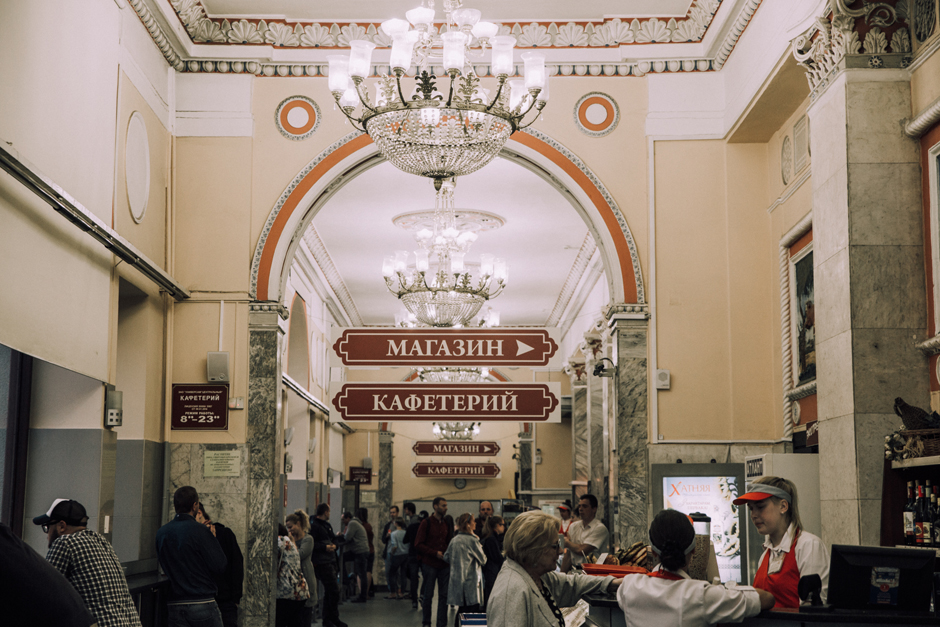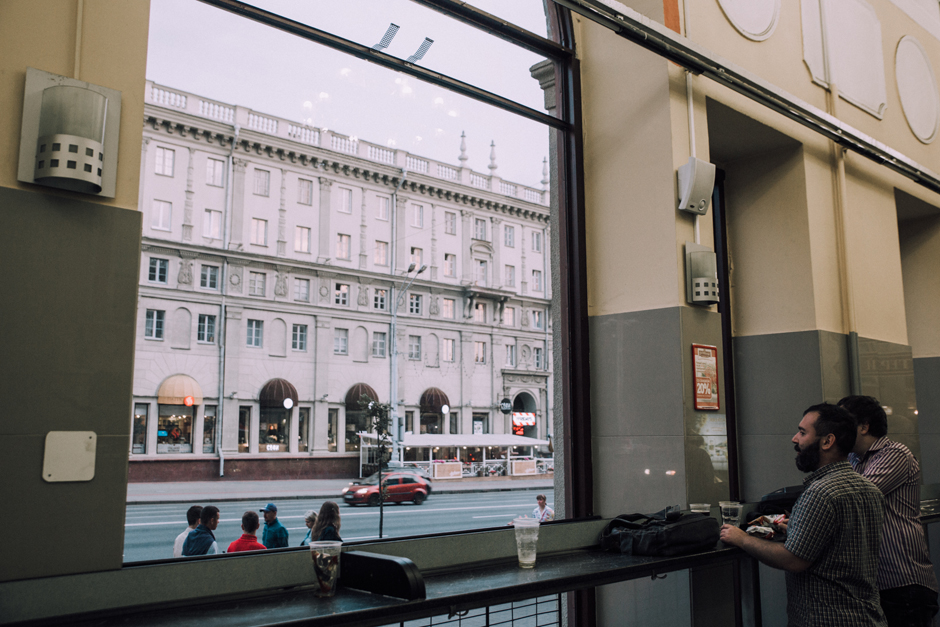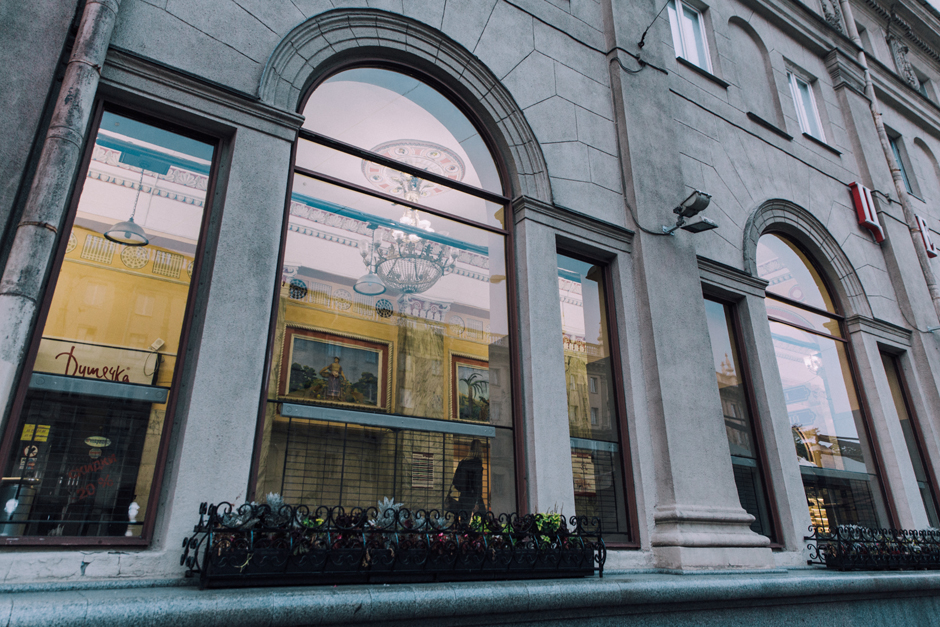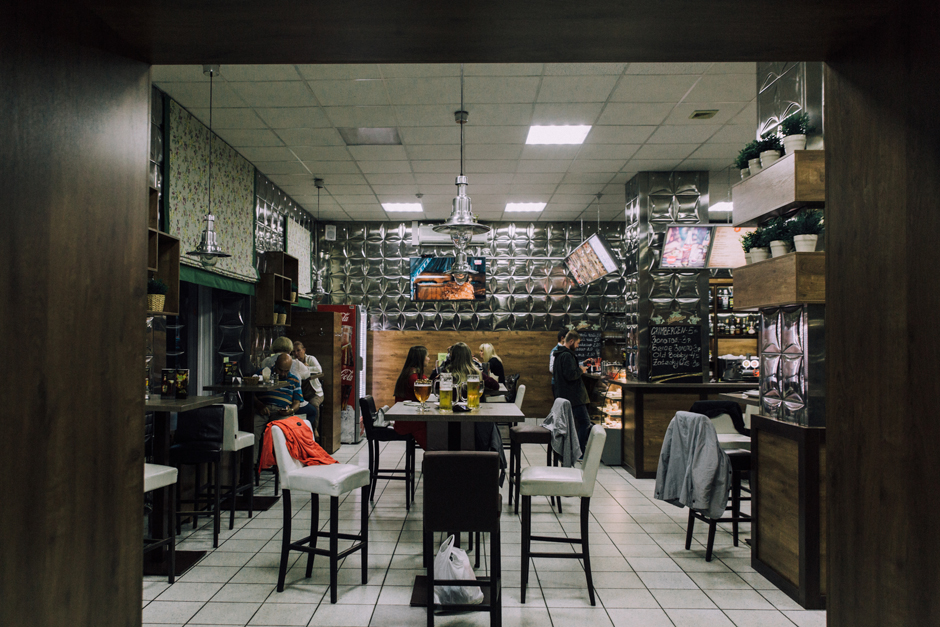 "Draniki Viaskovyja"

Where? 2, vulica Kazlova.

When? Every day, 11 a.m. – 11 p.m.
Centralny is almost 60 years old now, but "Draniki" was opened less than a year ago. Nevertheless, the place has already become as much as popular as a legendary bar. The spot occupies a part of soviet Okean (Ocean) Food Store. Really diverse public gathers here in the evening, concert lives are played on the TV-sets, and sure enough, the sound does not always coincide with the picture. You never know what you would see on the terrace: probably, someone would be dancing on the table or telling apocalyptic stories.
specialties: fried sprats, draniki (hash browns), flaki, bigos.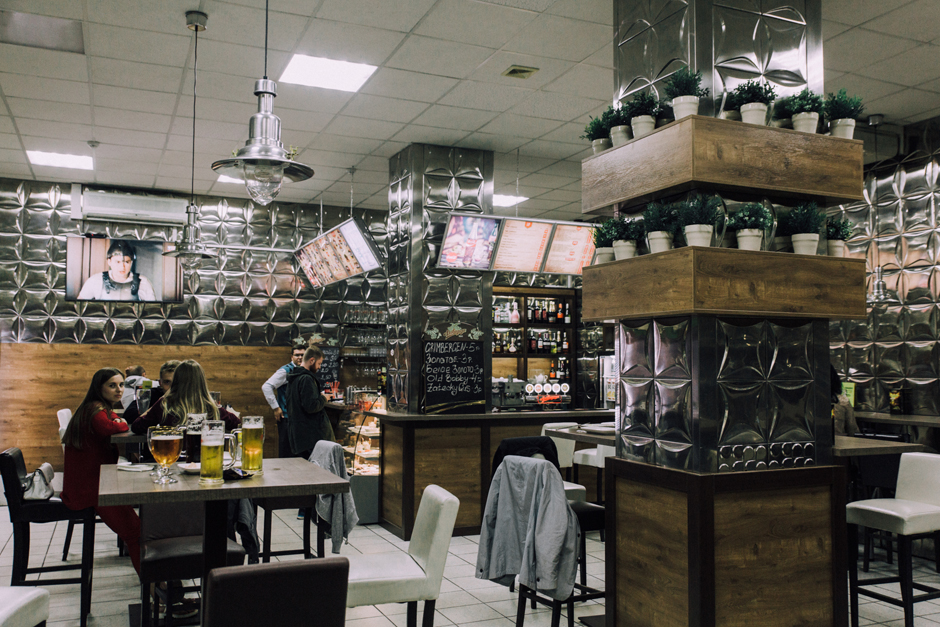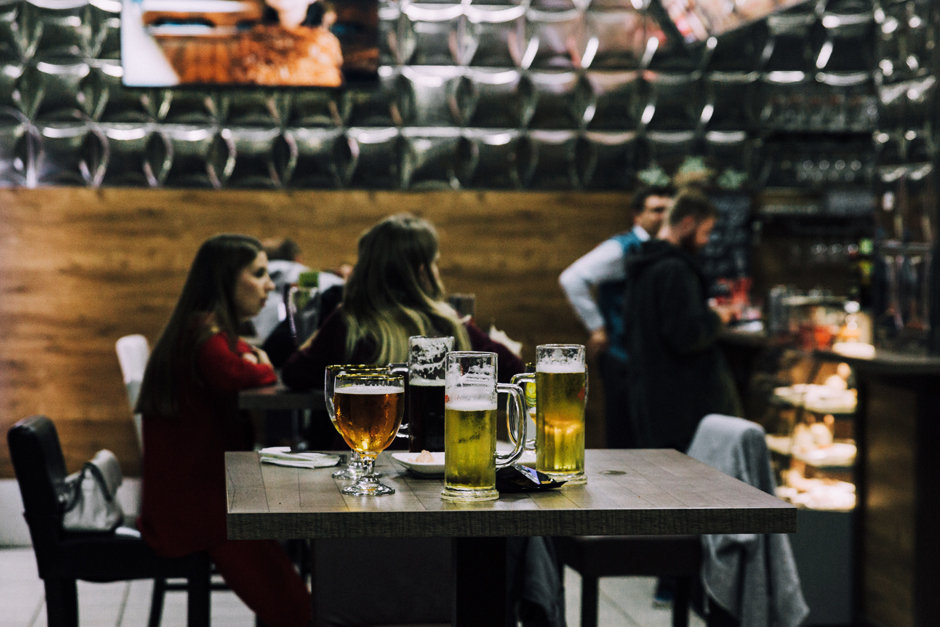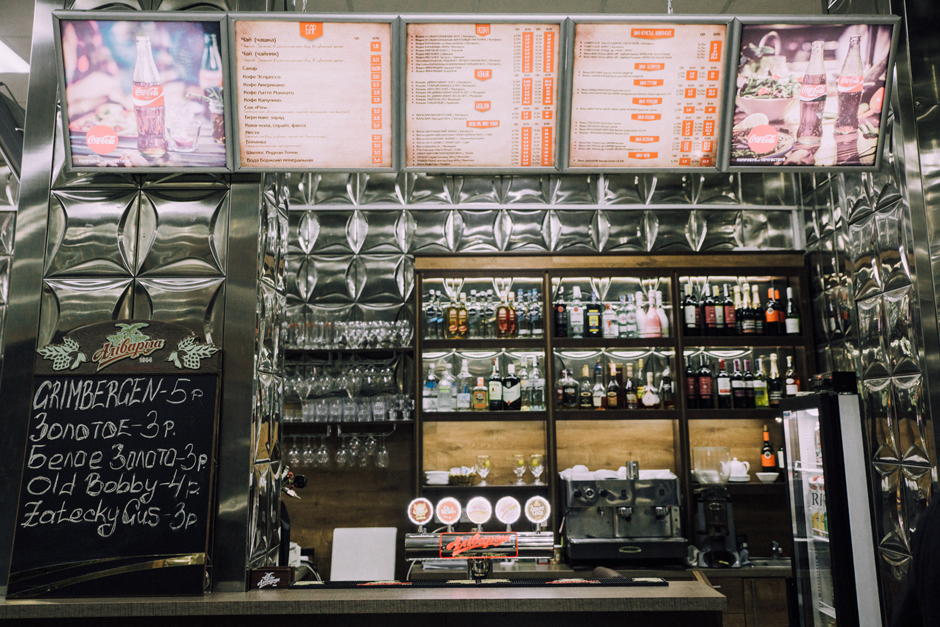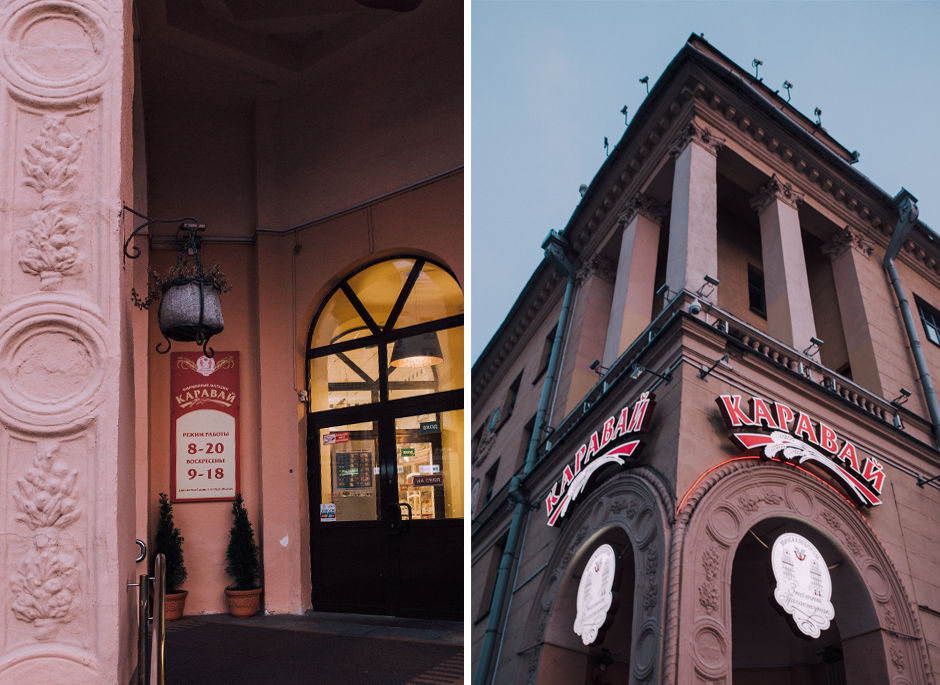 Bonus: "Karavaj"

Where? 38, praspiekt Niezaležnasci.

When? Mon-Sat: 8 a.m. – 8p.m.; Sun: 9 a.m. – 6 p.m.
The option for aesthetes. They don't sell alcohol, but there are lots of various confectionary products by Minsk Bakery Factory. Drop by to meet students from the next door university and try fresh cookies.
specialties: egg-nog éclairs.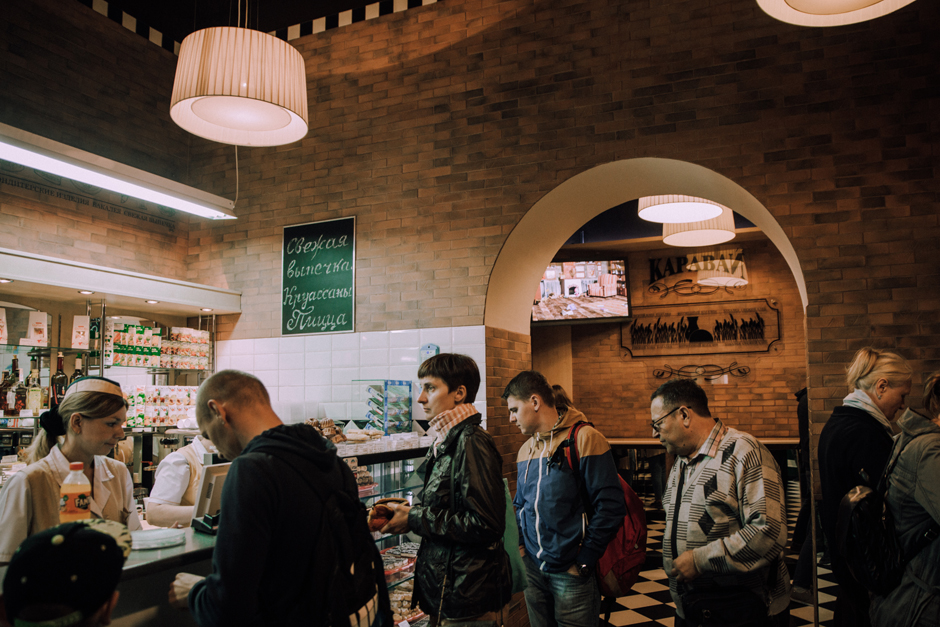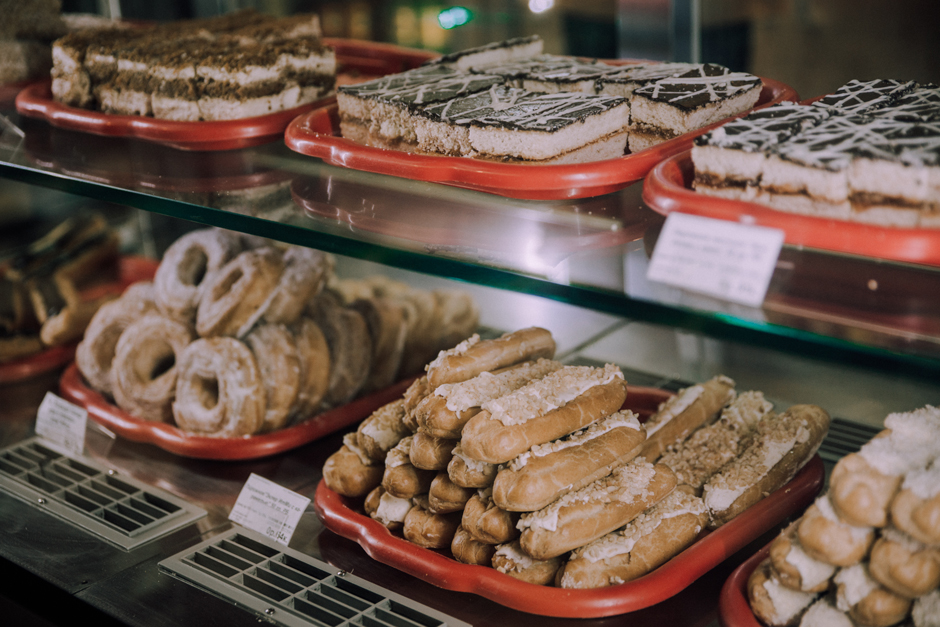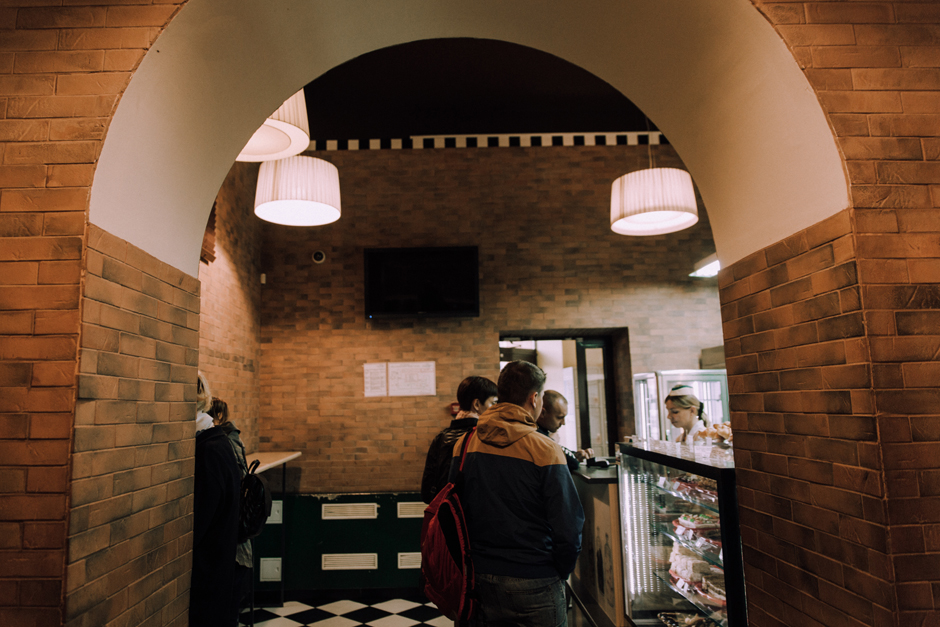 Photos by Tanya Kapitonova