Industrial Tourism in Belarus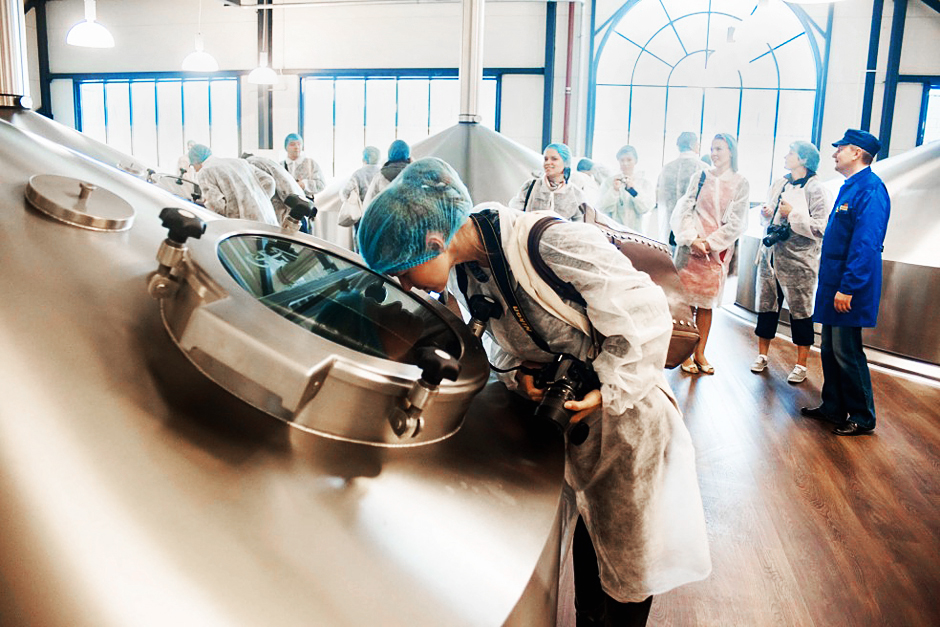 Anyone can go to a museum or a bar, but it's not usually so easy to go for a walk on a working factory. We collected all the cool opportunities of industrial tourism in Belarus for those willing to know how everything around is made. Go see where beer, mascarpone or tractors come from.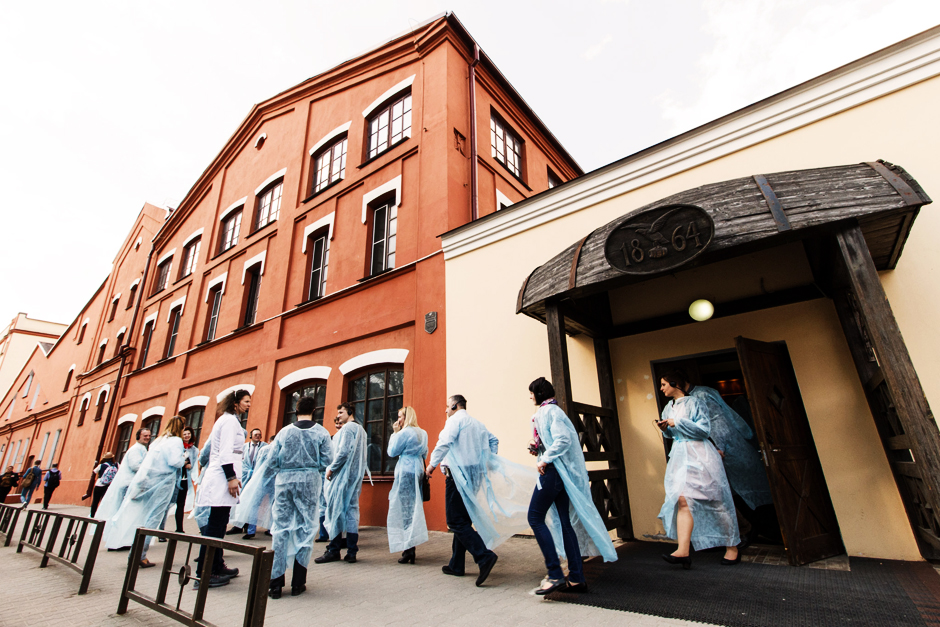 DRINKS
Alivaria Brewery
Minsk, 30, Kisyalyova vulica

Get ready to a deep dive into history of brewing. During Historic Route you can explore the red wooden building on Kisyalyova Street, which is the oldest working plant in the city) while listening to the stories about 150 years of history and then go downstairs to the museum and learn all the stages of brewing while tasting different kinds of fresh product.
The tour may be organized even for one person, just make sure to book it in advance. Available time is from Wednesday to Friday at 6 p.m. or on weekends by previous appointment. Check the dates on the website. The tour takes an hour and a half, the ticket costs € 7. If you bring three or more friends, the tour may be in English.
If you want to become a real brewery expert, check out The Academy of Beer Tours: Brewing Course, Styles Guide and Flavours Guide. You won't get to see any industrial areas, just theory, tastings (blind tastings as well) and other activities.
These tours will cost you € 8, they are held on Sundays at 4 p.m. Remember to make an appointment in advance on the website or call +375 29 500 17 55.
Krinitsa Brewery
Minsk, 52, Radyalnaya vulica

During the tour you will be able to learn a lot about the last big state brewery's history, find out how it all started back in 1973, visit the brewhouse where the product is born, observe the real magic of beer packaging in the bottling room (Alivaria doesn't show it, by the way), and sure enough, enjoy beer tasting. There you'll be taught how to 'listen' to beer. Don't forget to grab some souvenirs from the brand shop.
There are tours from Monday till Friday (8.30 a.m. – 5 p.m.), previous booking is needed. There must be at least 8 people in a group.
The ticket is € 3.3. For more information call +375 (17) 299-22-57.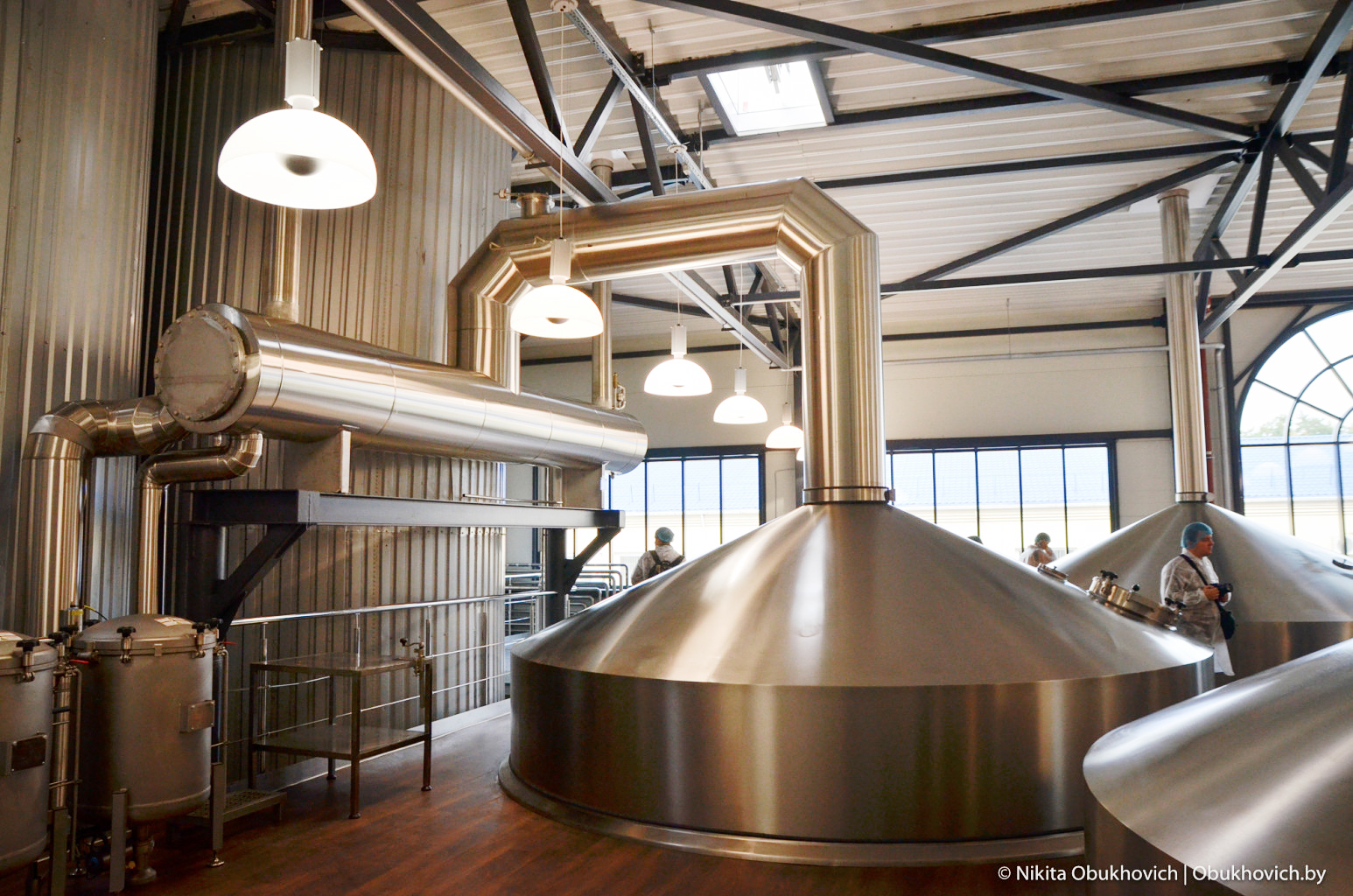 Lidskae Brewery
Lida, 32, Mitskevicha vulica

If you are going to Lida, you should definitely visit the main production in town, the local brewery, which has been working since 1876. You'll be invited to the brewhouse, then you'll see a 140-year-old house where the history of Lidskae started, and even will have a chance to chew malt and hops. And of course, there will be beer tasting.
The tours are on Tuesdays, Thursdays and Saturdays at 12 a.m., 2 p.m. and 4 p.m., and at 12 a.m. and 2 p.m. on Sundays. Don't worry if you can't make it on time, there's always a bar at your disposal.
Be ready to pay from € 3 to 17 for the ticket, indibidual tours are available. For more information call +375 29 133 33 58. They do ask to book tours beforehand (5 days or earlier).
Coca-Cola
Minsk region, Kalyadzichy village, 147/2

For those who want ro know the secret ingredient of one of the world's most popular drinks, hear the history of its bottle and see the whole production process: from multistage treatment of water to bottling. Surely, in the end you'll have a chance to drink as much as you can and try your luck in the quiz. Who knows, maybe you'll even win a trophy.
The minimal number of people is 10, and you should apply by fax (+375 29 392 01 12).
The tour is free. Every day from 9 a.m. till 5.30 p.m.
FOOD
Confectionery Factory Slodych
Minsk, 54/2, Radyalnaya vulica

A five-minute walk from Krinitsa – and you're in a cookie paradise. The scents are fantasctic! After a 90 minutes tour you'll become a true cookie expert. You'll learn how to knead dough and why exactly cookies smell like they do. And you are free to taste as much as you want!
You can get here on Tuesday, Wednesday or Thursday at 9.30 a.m. or 3 p.m., but there must be a group of at least 20 people.
The ticket will cost you € 5, to make an appointment or get more information call +375 (17) 230-64-79, +375 (29) 128-46-34.
Confectionery Factory Kommunarka
Minsk, 18, Aranskaya vulica

It's where you can see how our favorite sweet treats are made. The orginazers promise a dive into the chocolate world, irrestrainable tasting and gifs for everyone.
Important: the tour is for schoolchildren only (20 people min), it's held on Friday at 10 and 12 a.m. by appointment. But don't get too upset. Drop by a chocolate bar right at the factory, where you can get a nice cheap cup of hot chocolate (milk or black) and gobble up a few desserts.
The tour cost is € 7.5. To be honest, you do have to pass through several circles of burocratic hell to get there. More information is on the website http://www.kommunarka.by/contacts/ekskursia/ (in Russian only) or +375 (33) 370-63-61.
Bakery plant No.6
Minsk, 19, Gurskaha vulica

The flagship of belarusian industrial tourism invites you to listen to the baking history. The best part of 2 hour tour is fresh bread tasting. Right off the stove.
The minimal number of people is 5. The tours are at 9 a.m., to make an appointment call +375 (17) 256-13-44 or +375 (17) 252-83-65 beforehand.
The ticket is € 7.5.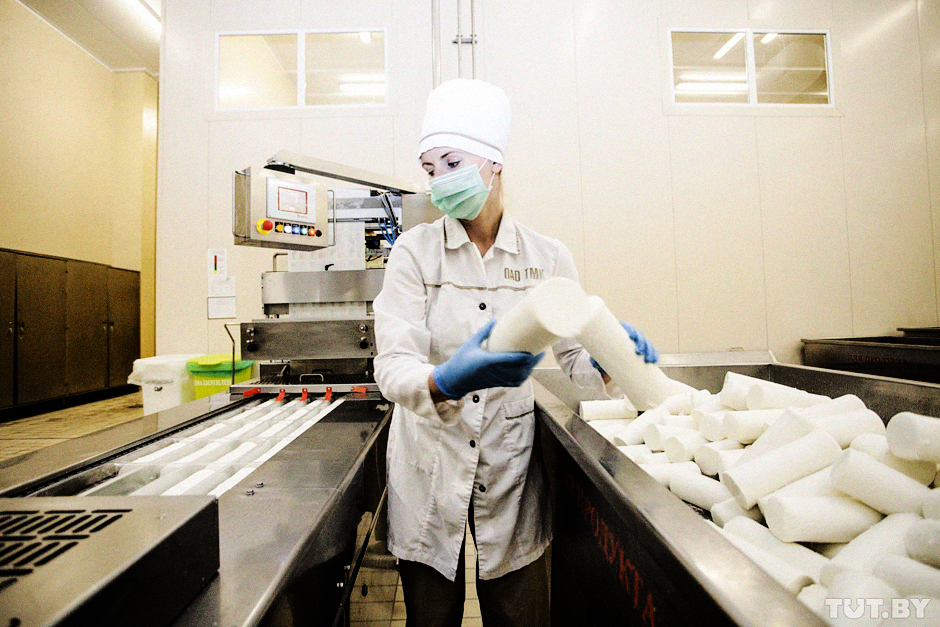 Turov Dairy Industrial Complex
Zhytkavichy district, Turau, 154, Leninskaya vulica

If you have 19 friends willing to see how ricotta, mascarpone and provoletta a la Belarus are made, you can all get together and go to Turau. You'll also finally be able to tell the difference various kinds of cheese. And enjoy the tasting, surely.
There is no strict timetable, call +375 (2353) 3-05-59. The tour takes 30 minutes and it's free.
By the way, there is much more to see in Turau.

Molochny Mir Dairy Factory
Hrodna, 28, Haspadarchaya vulica

Hrodna Dairy Factory was one of the first in Belarus to solve the problem of sanitary limitations for industrial tours and began to invite tourists. You can contemplate with acute fascination the work of the factory: the production is all automatized, so there are just a few people monitoring it. You are supposed to go all the way the milk goes on the plant. The capstone is cheese and yogurt tasting.
There are individual and group tours, make sure to register on the website. After you fill out the form, a manager will contact you.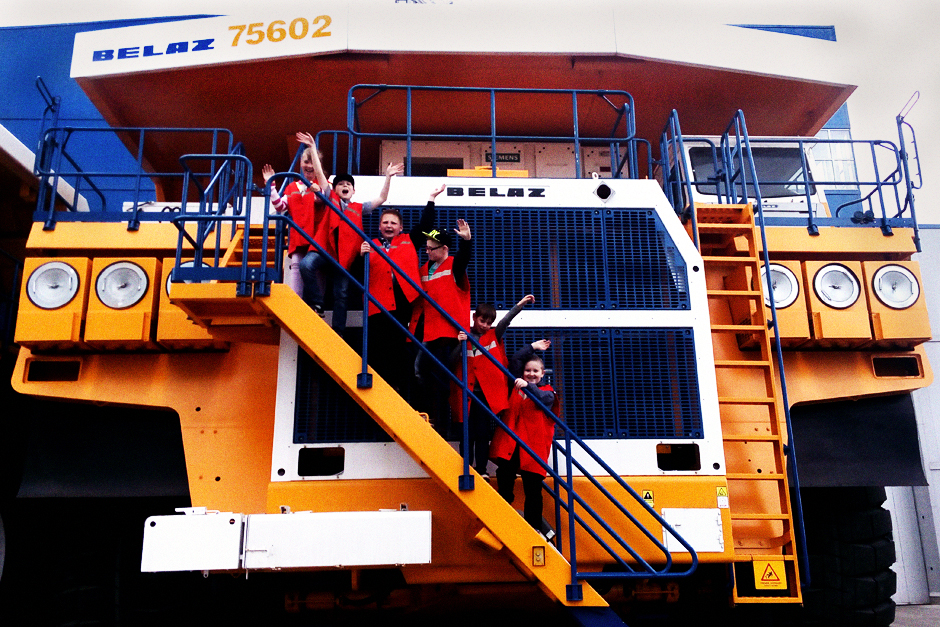 MECHANICAL ENGINEERING AND EQUIPMENT
BELAZ
Minsk region, Zhodzina, 4, 40 let Oktyabrya

We believe that the real must for industrial tourism fans is to see first-hand how the world's biggest dump trucks (neither more nor less than 450 tonnes!) are assembled. It's really impressive. On a tour you'll be told about the production process of Belarusian giants, given away a few secrets and also there's a chance you'll be let to have a test drive.
A tour can be conducted even for one person any day from Monday to Saturday (a tour on Saturday is to be booked in advance). The cash desk is open till 3 p.m. The tour takes 1 h 20 min.
Entrance price is € 4.5 (and € 2.5 for children). For further information call: + 375 (1775) 7-93-57, +375 (44) 566-04-72.

Minsk Tractor Works
Minsk, 29, Dauhabrodskaya vulica

Since 2017 the assembly shops of MTW can be attended not only by school tourist groups and governmental delegations but by any interested person. During a tour you will be given an opportunity to visit an assemble shop, you will be told about the works origins and will learn that every 10th tractor in the world is Belarus. At the end you'll be taken to an exhibition of collection tractors.
By the way, a tour can be conducted not only in Russian, but also in English, German and Spanish (you should indicate when applying).
Tours are conducted from Monday to Friday at 10 a.m. and 1 p.m. Registration is to be done at least one day before a tour. To enroll pass on link mtztourism@belarus-tractor.com, or call +375 17 246 69 39.
The ticket is € 2.5 (€ 1.25 for children and € 4.5 for foreign tourists).

Atlant
Minsk, 61, Pieramozhtsau Avenue

It is not so easy to see the production process of legendary refrigerators. There's no individual tours, only schoolchildren, students, factory and company employees are welcomed (though they also need to have an official letter). Still there is a possibility to turn to a travel agency. But free entry sounds like good news!
Tours are conducted on weekdays, the talk about refrigerator and freezers production will last 1h 30 min.
For further information call +375 (17) 218-63-36.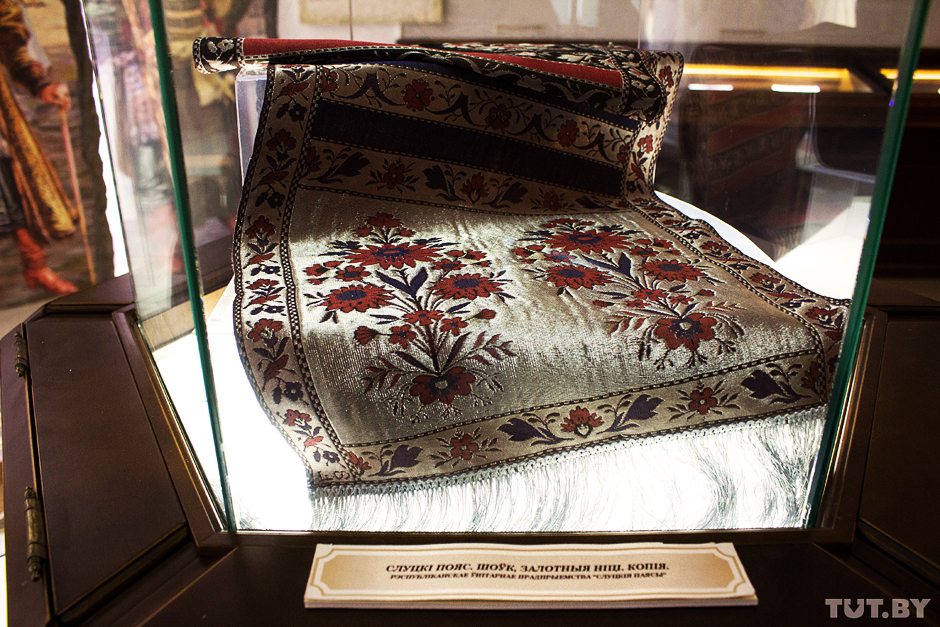 OTHER
Neman Glassworks
Lida region, Byarozauka, 8, Karzyuka vulica

Another industrial tourism legend is a plant which produces vases and glasses. There are two different tours available: the museum of glassblowers work and the production itself.
The tours are conducted every day from 8 a.m. till 5 p.m. To register call +375 (154) 56-13-19. There must be at least 5 participants, but if you are 2 or 3, you'll be just asked to join another group.
A walk around plant or museum costs € 1.25 (€ 1 for children).

Slutskiya Payasy Factory
Slutsk, 16, Tutarinava vulica

You should definitely know what Slutsk belts are. Even belarusian poets and songwriters dedicated their passionate works to them. There is a museum, where you'll be told how they appeared, what they mean, and of course, how they are made.
The tours are available every day except Monday from 9 a.m. till 5.30 p.m. and will do their best even for one person, previous booking needed. Call +375 (1795) 3-68-09.
The ticket price is € 2, or € 6 with a guided tour.
Do you know any other plants that you can visit with a tour? Let us know!
Text by Nasta Eroha, translated by Alexandra Murashko

Photos by obukhovich.by, tut.by, citydog.by, news.mobile.21.by, ks-tour.by