New Life: 6 Revitalized Spaces in Minsk
The trend for revitalization, basically a reinterpretation of industrial urban territories, reached Minsk – luckily we have plenty of unrequired factory premises. Much to Minsk citizens delight, inhospitable factory pavilions come alive and turn into cultural centers and techno-clubs. Currently, we have two distinctive revitalized territories: Kastryčnickaja street and premises of "Horizont" factory within Kuibyšava street. Let's take a walk on both.
Kastryčnickaja street

The most lively Minsk street a while ago was a downward industrial city suburb. A new life started when in 2010 a first photo studio and an art-café were opened in one of the factory premises. Then here appeared bold and hectic Huligan Bar and Enzo Café opened its doors just across the street in the building of a former tannery "Bolshevik" – it all begun to whirl and Kastryčnickaja street turned into the veritable city phenomenon. And MZOR factory (Minsk Plant of October Revolution), by the way, keeps working up to now as if nothing had happened.
Also, the street art festival Vulica Brasil, for several years in a row has been gifting dull local walls with bright murals – it has greatly influenced the modern image of the street. By far, this year will bring some more new murals to the street – Vulica Brasil is coming back! So, make sure your camera is ready for new juicy shots.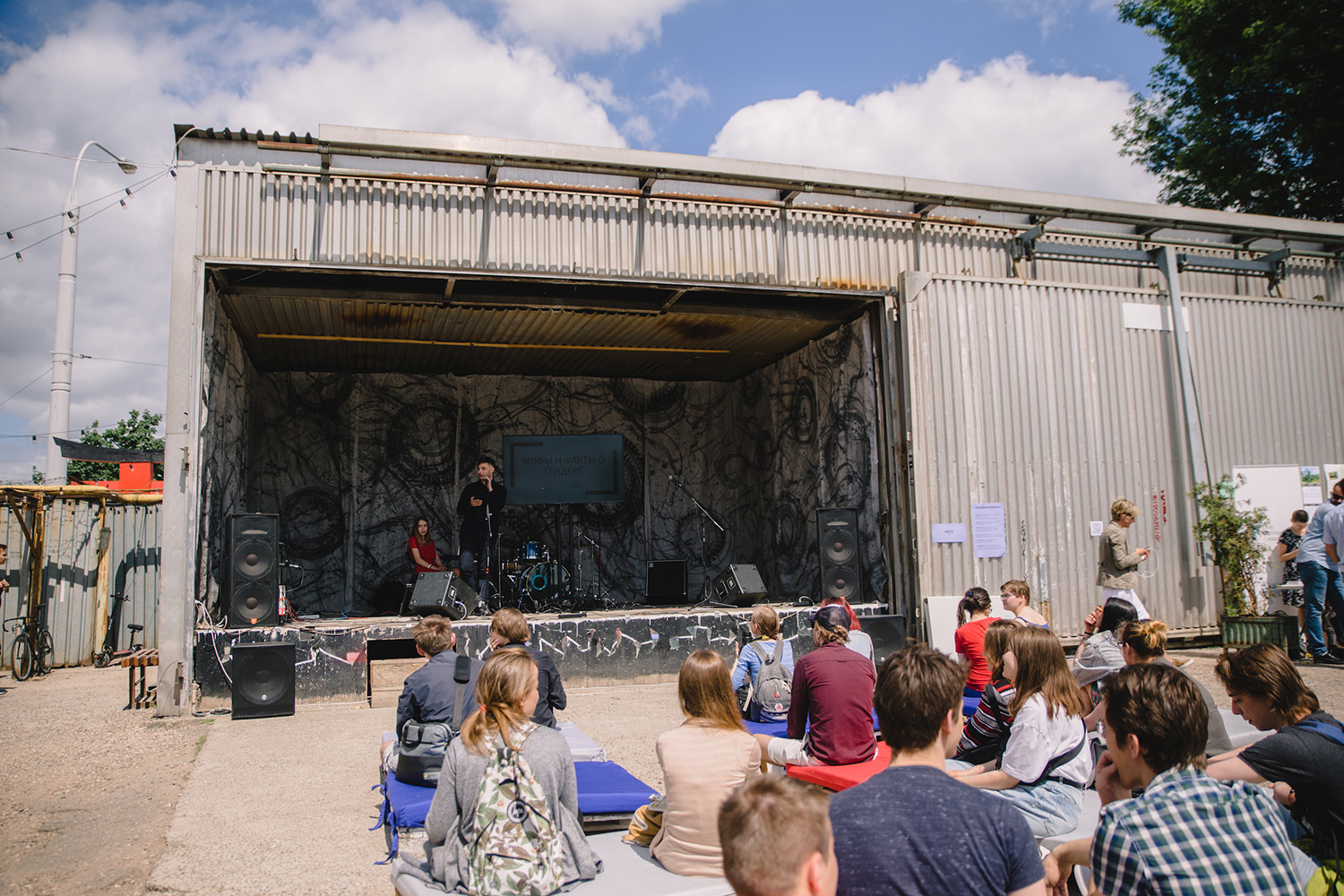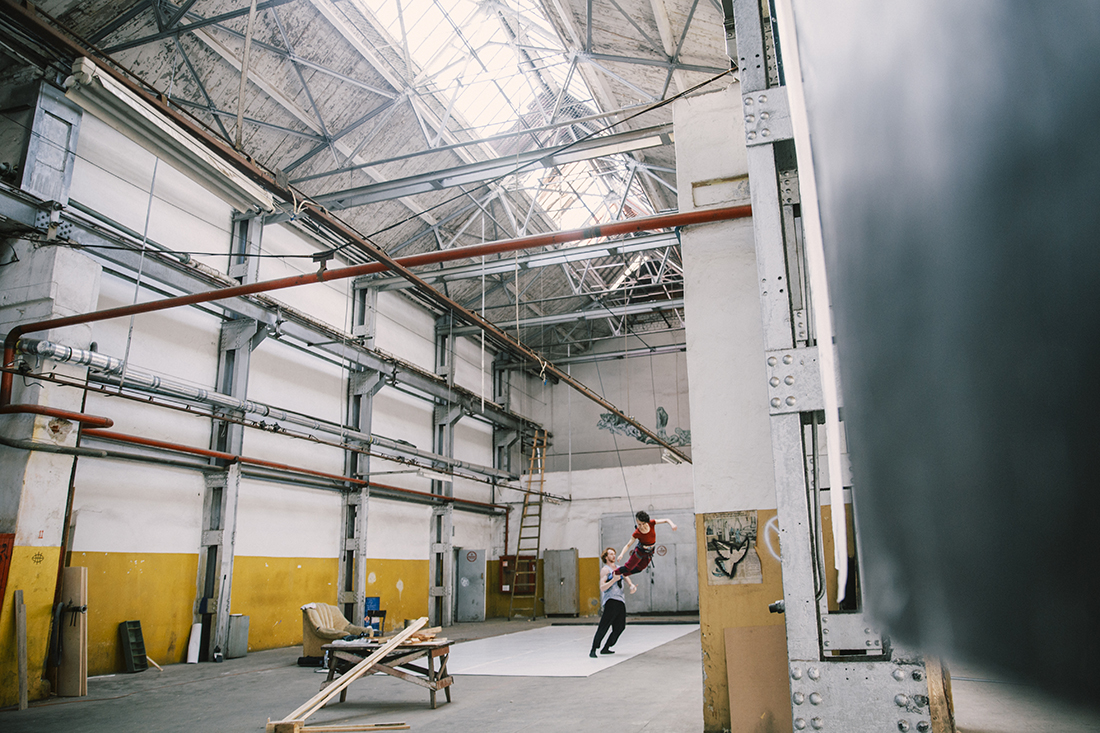 ОК16
vulica Kastryčnickaja, 16
The cultural hub OK16 is an iconic example of revitalization. Three unoccupied MZOR premises gradually became one of the main urban spaces. On the outside – authentic red brick, industrial vibes, and the hum of the railroad, on the inside – brutal interior, severe columns and a bunch of artifacts from the previous life of the building. Steel dry kiln in the yard was turned into a musical stage, and a modeling department, where wooden models of machine tools were made before being cast in metal into an event room.
Now on the vast territory of 1500 square meters, we have holy raves, large-scale educational events, modern art exhibitions, conferences, movie-shows, theatre-residences, and awesome concerts.
What's more, you may drop in Ruin Bar to have a few drinks with proletarian names, reminding of a former industrial power of the place.

ok16.by | Facebook | Instagram | VK

What else: read our interview with the head of OK16 about the concept "Minsk is (not) a new Berlin"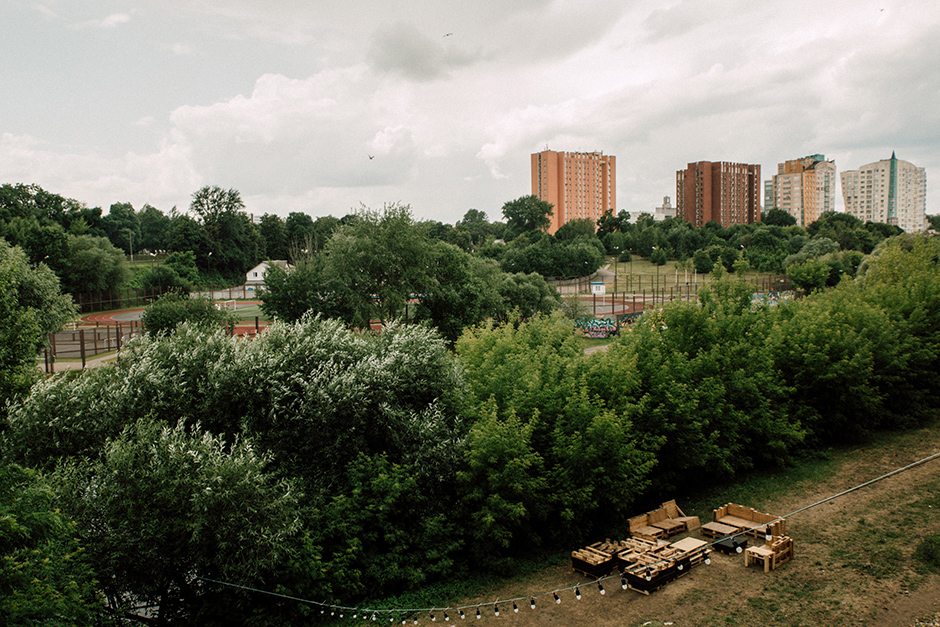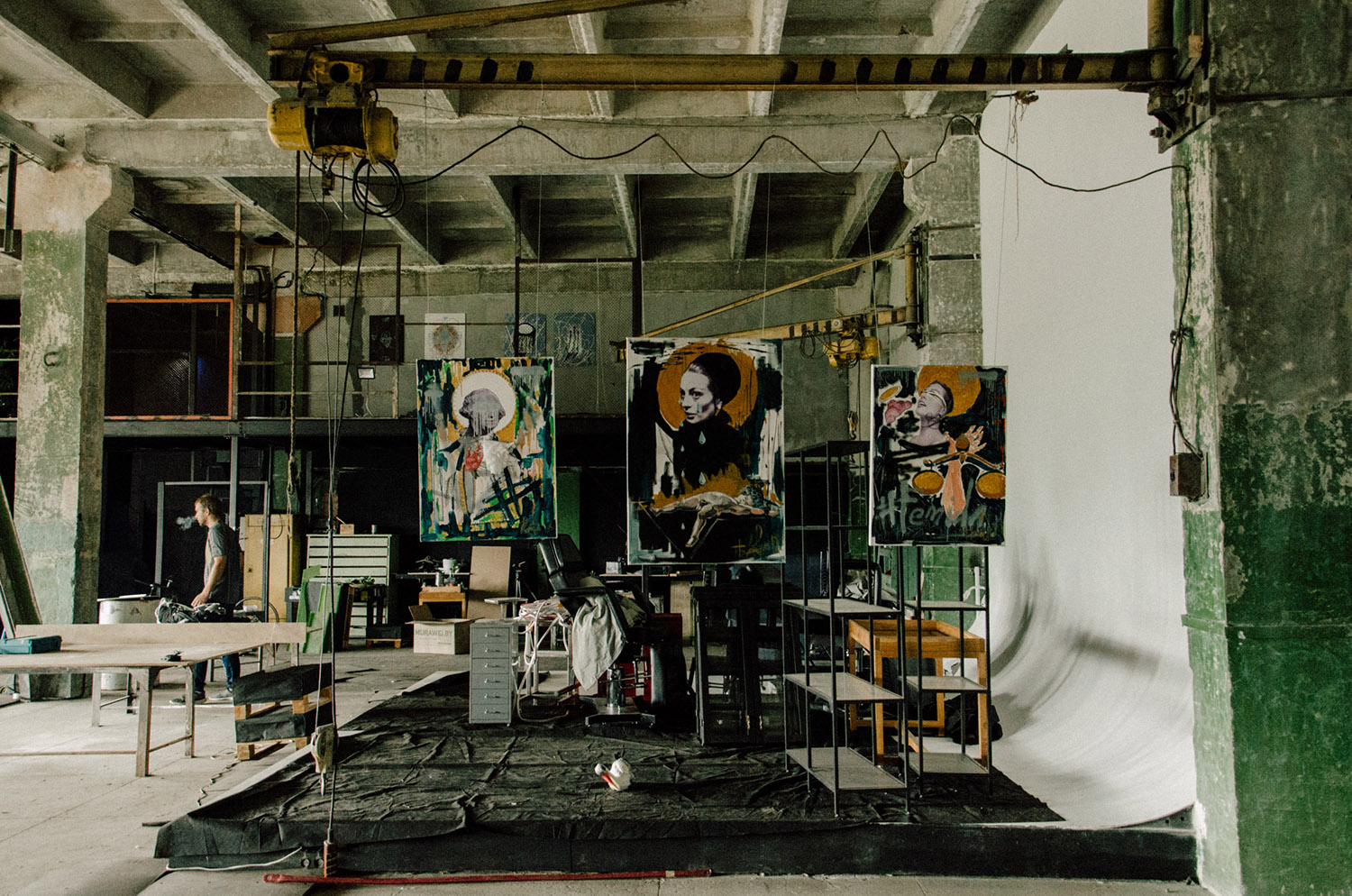 The backside of Kastryčnickaja
That's a half-secret part of the street on the east-side on Svislač river, the part which is not-so-easy to find. Turn to the yard at the Kastryčnickaja 10b building, reach the student dormitory and turn to the left, when you'll see black gates – head right there. Inside hides beauty: the Svislač river calmly flows its way, greenery flourishes and seagulls cry above your head. Here you'll find the very long building, which remembers the time when industrial capacities were actually full of capacity.
Here resides one of the best Minsk coffee-places – Kitchen Coffee Roasters, so loved for its expert approach to the matter. Guys arrange events for connoisseurs, tasting sessions and dancing parties at sunset. Such a party is one of the must-do's of your Minsk summer.
Next to the coffee-place, you'll find the techno-club SQUAT, at one time the premise was a cloak-room for factory staff. The creators of the place spotlight the fact that factory workers used to have their own raves here after a work shift. Except for the parties, guys host flea markets, exhibitions, and concerts up there – check the event board here.
Moving further down the street we'll get into creative work-room Lo-Fi Customs, which occupies the former storage house and an office of factory engineers. That's a kind of a work-house or an event spot, which cheerfully started up last year with noisy parties and cool exhibitions. Now it seems that the spot has hashed down a bit and wasn't holding open events for a few months already. But, just in case, here's the event board.

What else: listen to our podcast about the past and present of the street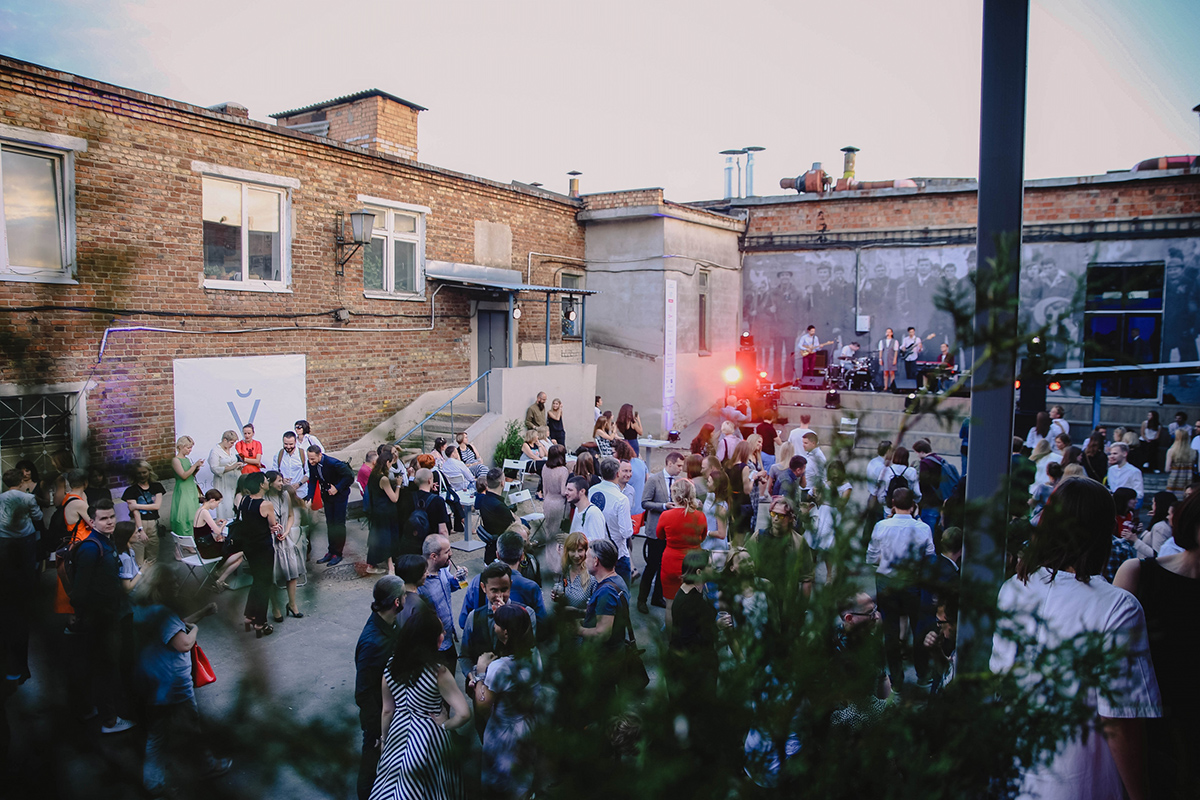 Y Gallery
vulica Kastryčnickaja, 19
Last year the legendary modern art gallery moved to Kastryčnickaja into the building of former tea factory and became a place we've lack. In addition to important exhibitions, the gallery holds flea markets, lectures and poetry readings, and also performances. Recently the Y bar has been reborn as well – not you may sip white semi-sweet wine amid local high-brows.
By the way, the first gallery premise was a landmark example of revitalization. The modern art gallery was located in the building of a former glass buy-back center at praspiekt Niezaliežnasci, 37 long before the spree of creative hubs and cultural clusters. Local authorities are eager to pull the building down already for several years, but it's still intact.

ygallery.by | Facebook | Instagram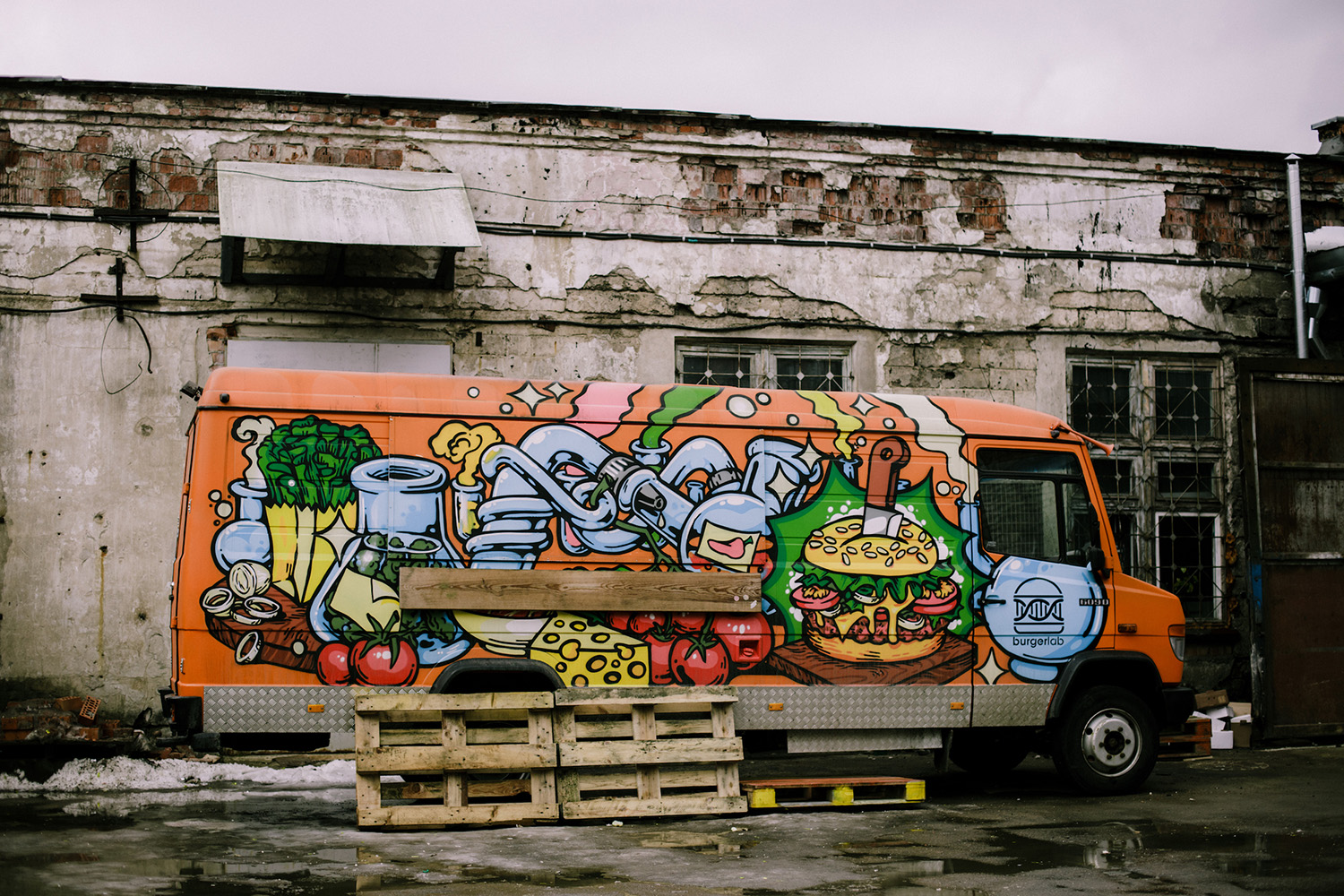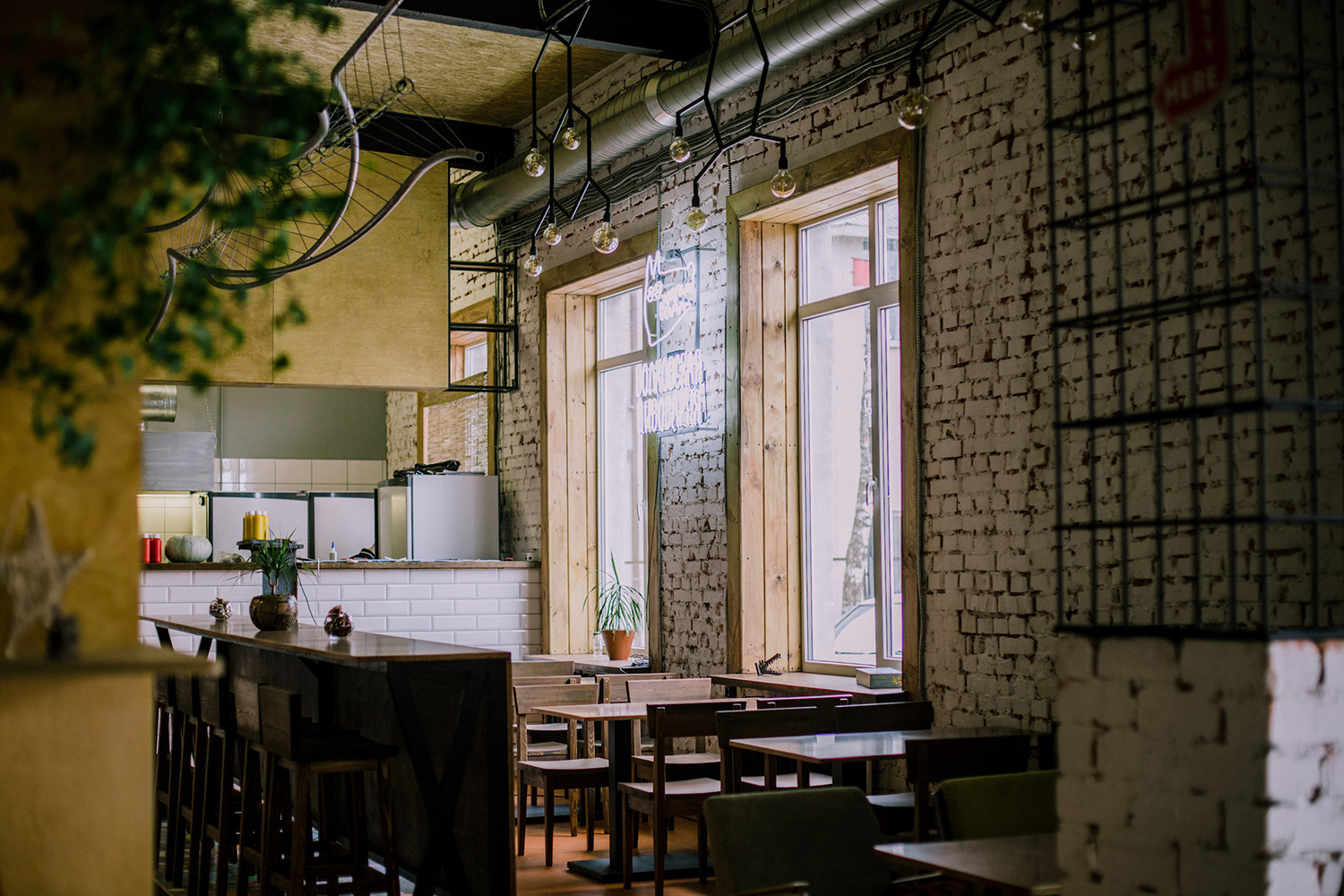 Dandy Land
vulica Kastryčnickaja 19/4
The multifunctional platform Dandy Land is the most recent opening on the Kastryčnickaja street. The 585 square meter of the brick storage house hosts a beauty-parlor, tattoo-studio, event space, burger joint, and a concept clothing store. Nice guys teamed up, made lots of effort on the concept and repairs – and created an all-new place of an almost family type.

Kujbyšava Street

Moving to another major revitalized Minsk quarter – premises of "Horizont" plant in the area of Kujbyšava street. For many years the place was producing TV-sets, and when the production moved out of the city, immense spaces became available at the center of the city. Off cast buildings were supposed to be demolished and the plans for reclamation of the territory were ambitious: glass business-centers, a hotel, shops, a bunch of skyscrapers (the projects are available here). Luckily, (yet) nothing of the story came true, and nice guys grew roots here.
First, the young and active took the building of the 6th department in hand. In 2011 the first art-space was opened here, and now simply everything is here: photo studios, dancing school, quest-rooms, and Belarusian designers' showrooms.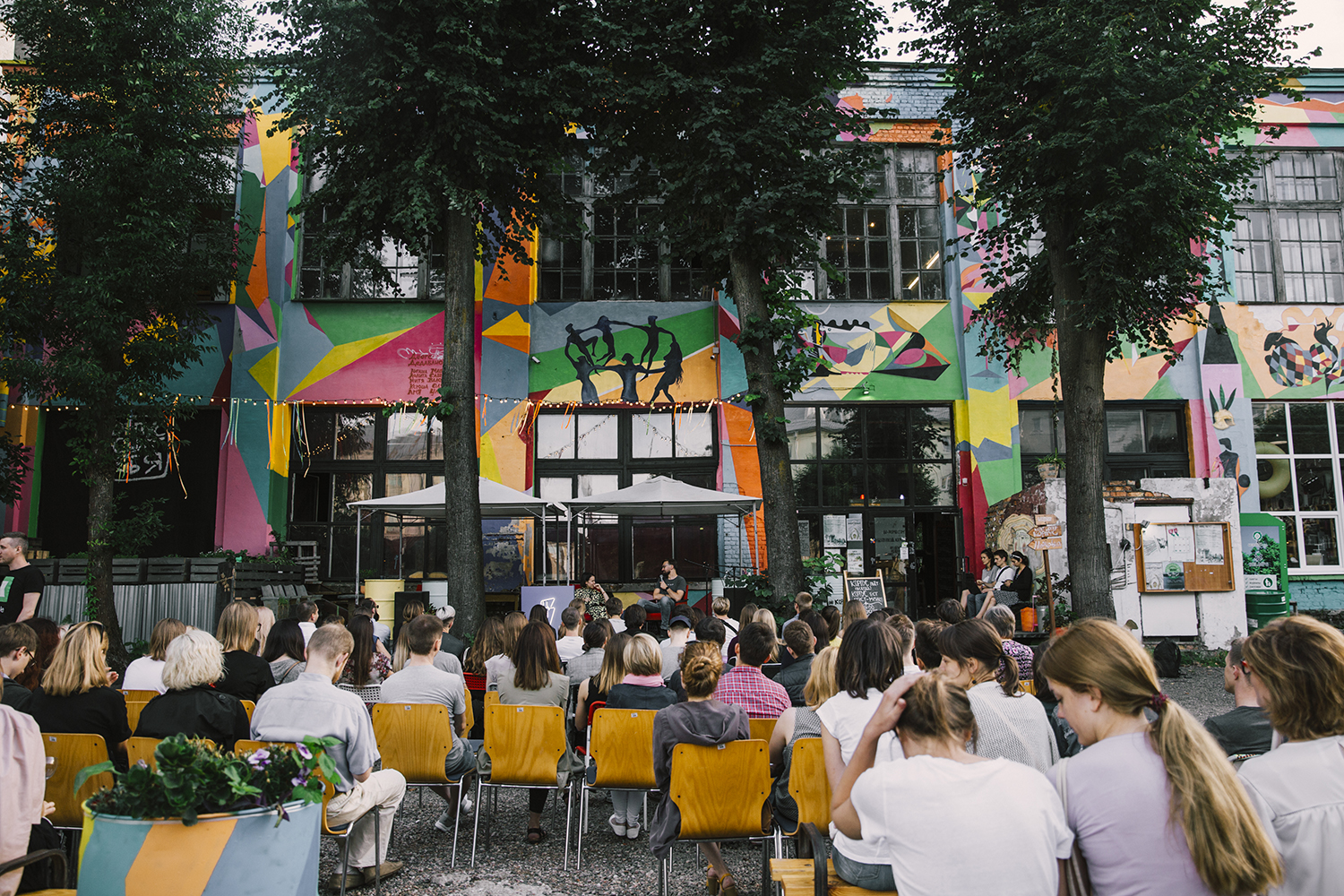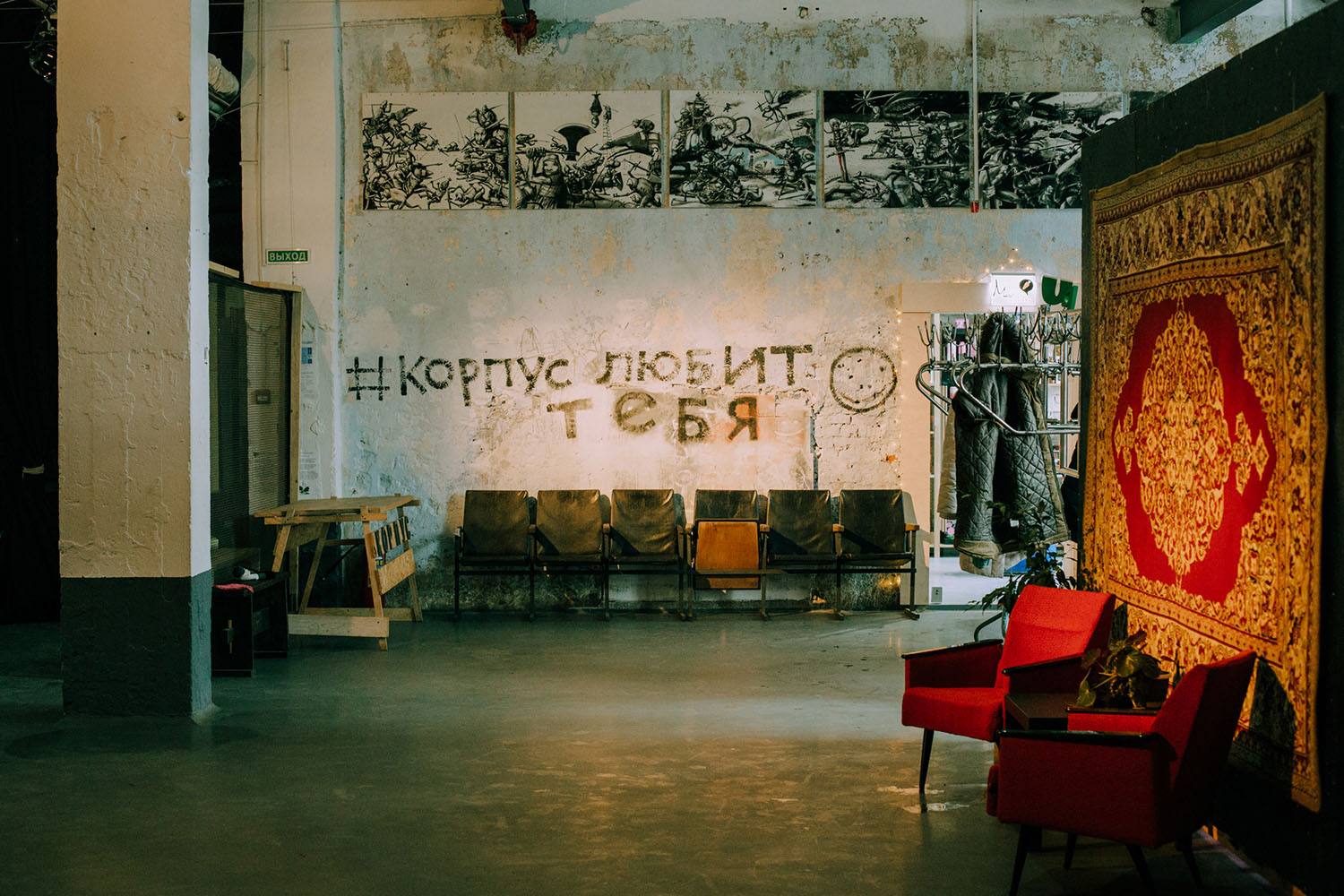 Cultural center Korpus
praspiekt Mašerava, 9/8
Korpus is basically an iconic place and a point of attraction of Minsk bohemia. Several years ago a skillful team BoPromo took a grip of the place: guys put titanic efforts to make the building suitable for various events. It all resulted in a cozy venue in a "comfy DIY" style, welcoming yard with a couple of art-objects, and the atmosphere – the very Minsk spirit we love so much. By the way, from the outside, Korpus looks pretty cool – after the yet another street-art festival the building turned into one huge mural.
Koprus holds concerts, exhibitions, markets, festivals, lectures and movie-shows. Here almost every day is full of action: you can easily track the event schedule, for instance, on Facebook. If there are no events for the day – feel free to come – chill with a notebook at co-working or have a lunch at "Two toads".
In addition to Korpus itself, the building hosts a souvenir and a flower shop, charity shop Kalilaska, showrooms of Belarusian brands Kardash, Apti Eziev, Killtoday, and other nice designers.

bo-promo.com | Facebook | Instagram | VK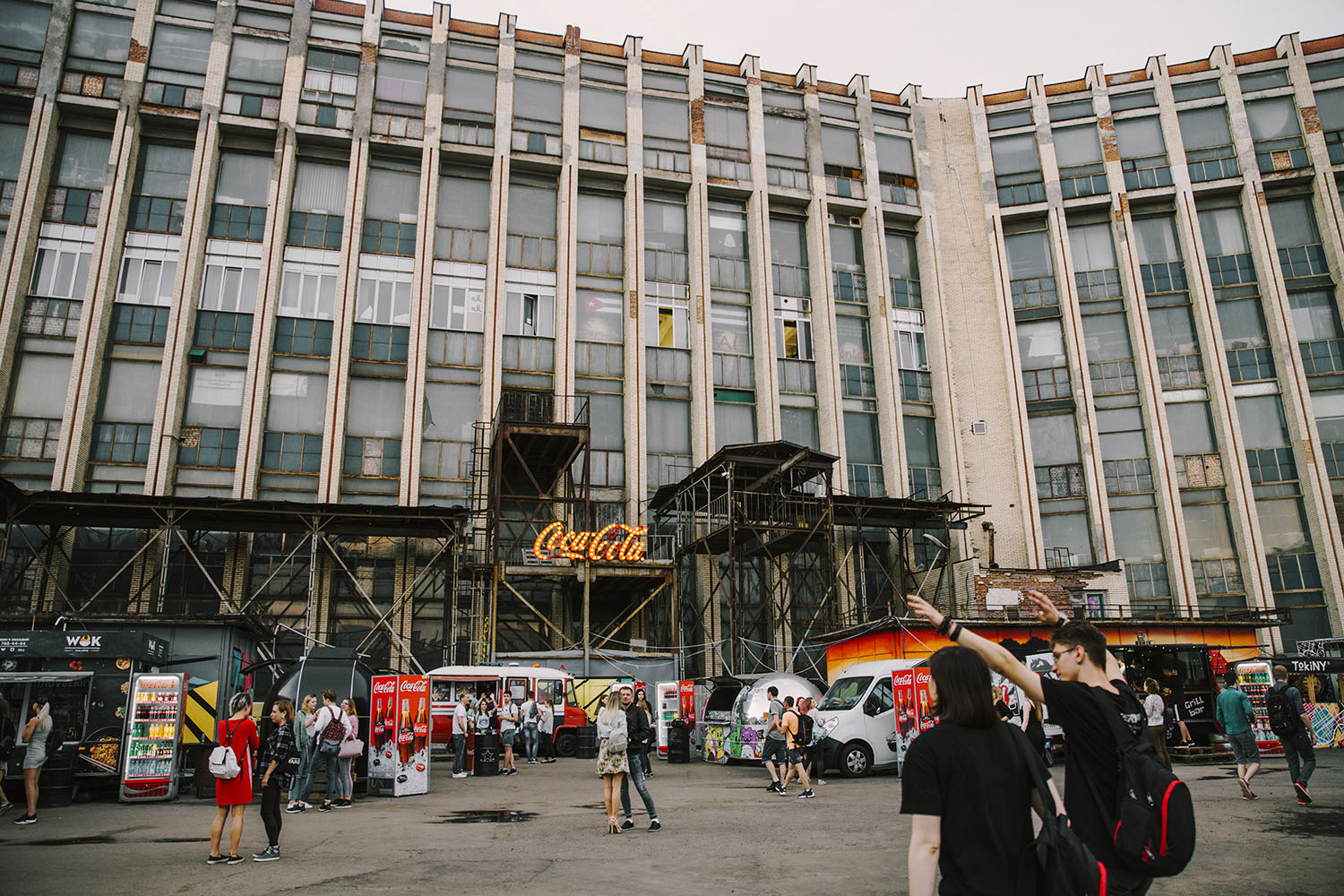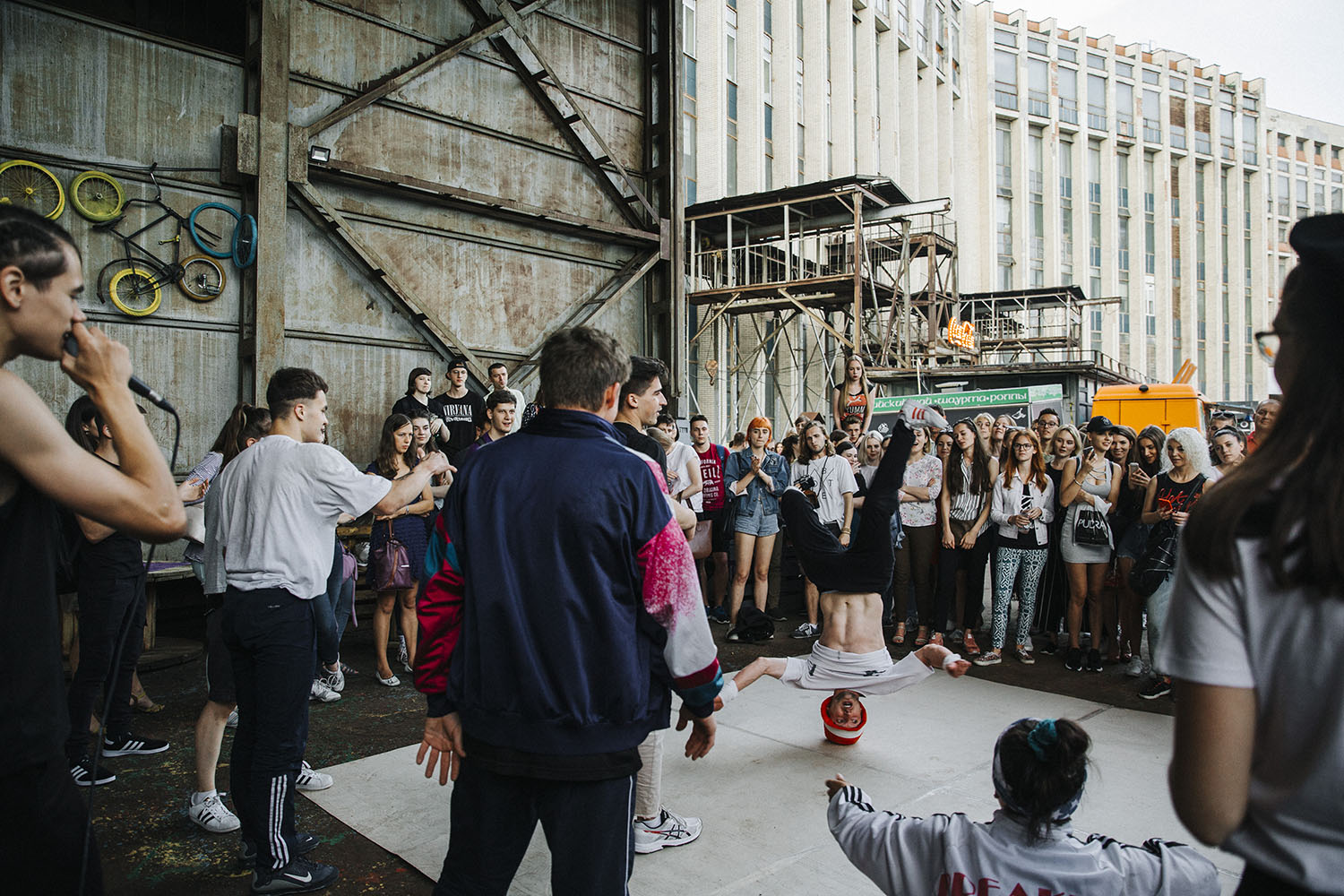 "Pesochnitsa"
vulica Kujbyšava, 45 / praspiekt Mašerava, 11
Last summer the vast "Horizont" plant yard has been transformed into a street-food venue. "Pesochnitsa" ("Sandbox') is a veritable gastro-heaven and the most important spot (and a photo-zone) of Minsk summer. Powerful plant constructions were left in the yard untouched, a place for events quipped with a stage and a screen is located under a high metal roof, where wooden pallets work instead of chairs and barrels instead of tables and walls are painted by mural-artists. 15+ food trucks diffused over the territory, they sell almost all kinds of street food – form good old burgers to tricky Asian snacks, and the price is always fixed and pleasant — 7 BYN (€ 3).
Moreover, "Pesochnitsa" hosts design markets, organic food markets, concerts, fashion and movie shows – the venue is not only about food. In winter guys worked as cozy Christmas fair with mulled wine and hot tea.
Beside the point, the creators of the project won't stop but plan a grand opening of a farm market with eco-products on the territory of "Horizont". The spot will be named with a clear name "Zavod" (which means "Plant" in Russian), and the opening is scheduled for the nearest autumn-winter.

sbox.by | Facebook | Instagram | VK

What else: read our interview with one of the creators of "Pesochnitsa"

Translated by Bazhena Gurlenia
Photos by palasatka, Tanya Kapitonova, Violetta Savchits