Mahiliou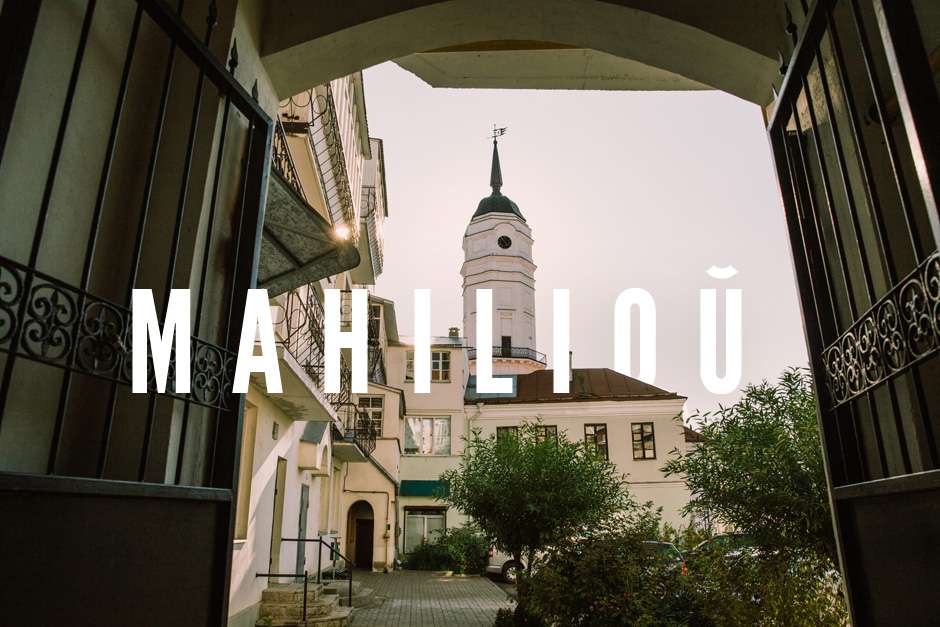 Talking about Mahilioŭ is some kind of magic: it makes you fall in love with it again and again with each story. With all its modern modesty, the city could have become the capital once. Over the years Mahilioŭ collected lots of stories and urban legends. Alexander Pushkin poured the street with champagne from the balcony in the city center, Fedor Shalyapin appeared on the stage of the oldest theater of Belarus, and Nikolai II watched the war chronicles here.
Although life in modern Mahilioŭ lags behind life in a metropolis, but it also rushes forward, erasing obsolete locations and breathing life into new ones. Exhibitions in underground passages, under bridges and in garages, mechanical troubadour Mogislav in a snow-white town hall and festivals of soap bubbles and draniki: all this is possible here in Mahilioŭ. Go to the city on the river Dniapro to leisurely stroll through the old preserved streets, sipping coffee, riding the catamarans along Dubravienka and bicycling through the thick coniferous groves of Piačersky Park. This town is perfect for a weekend getaway, or if you're on your business trip, you won't also be bored during the week.
contents: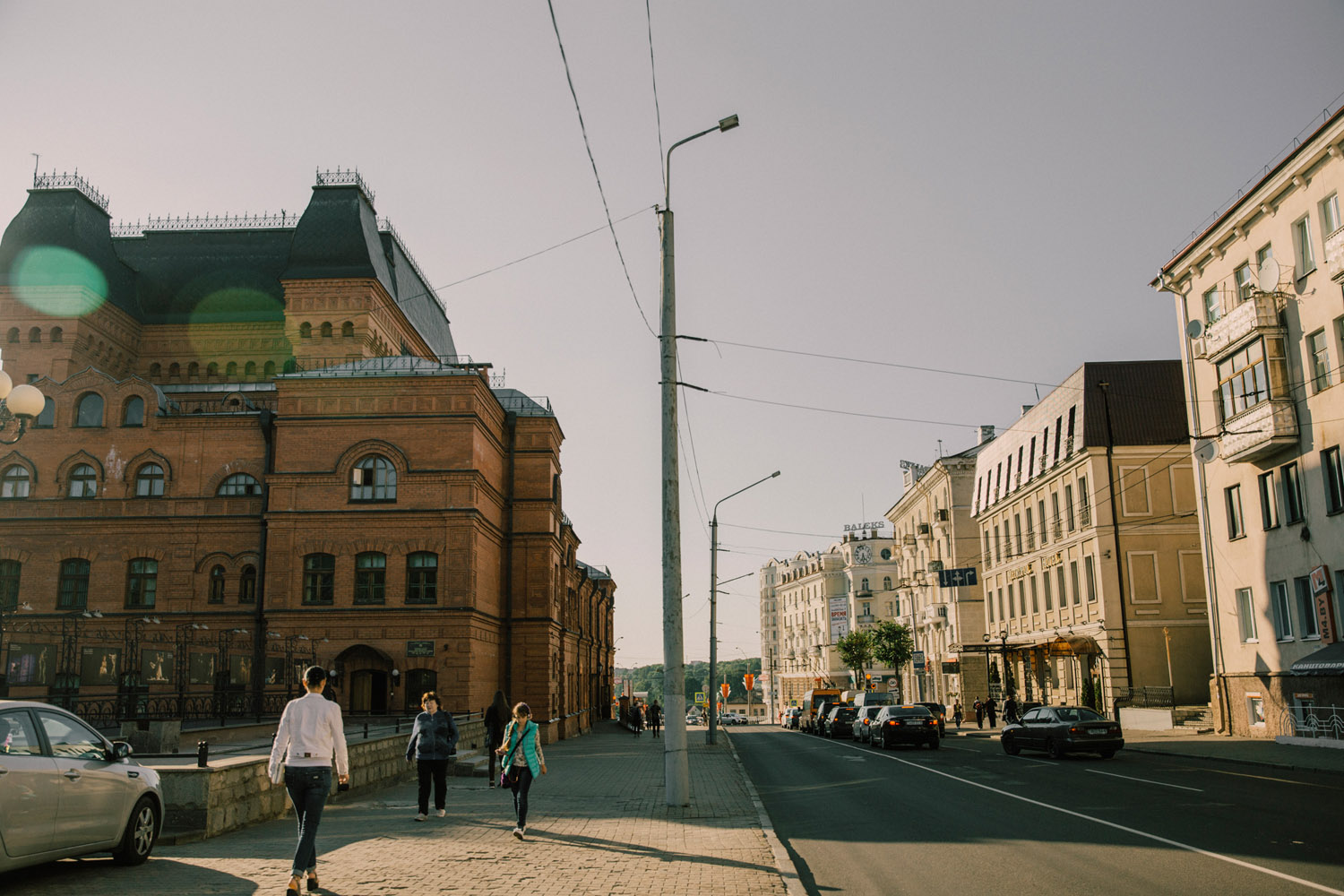 Mahilioŭ is connected with all the big cities by railroads (€ 5-10). It's not fast, but convenient. The easiest way to get here from Minsk is to drive to take a minibus. The trip takes about 2 hours. There're a lot of minibuses, but all of them may be booked on the weekend, so it's better to contact transport companies in advance. Minibuses run every 30-60 minutes from 7 a.m. till 10.30 p.m. There're different transport companies that offer trips to Mahilioŭ, for example Stolitsa. The ride costs € 5.

On weekends you can enjoy the boat ride on the Dniapro. It leaves from the city landing stage from 12 a.m. till 8 p.m.
Public transport in the city is trolley buses, buses and minibuses. It's quite convenient to use Yandex Transport app, that helps to create your route and find the nearest stop. The ticket can always be bought from a conductor or driver inside the public transport.

During summer there're pretty many bike rentals in the city. It's not always convenient to move around by bike, but in general, some conditions for it are created. Find rentals here and here.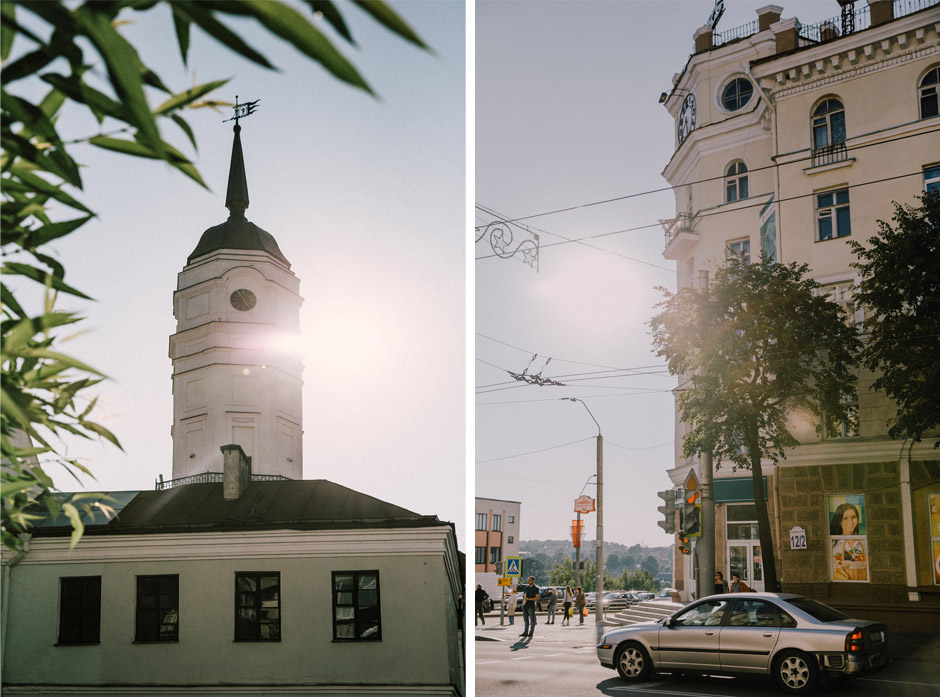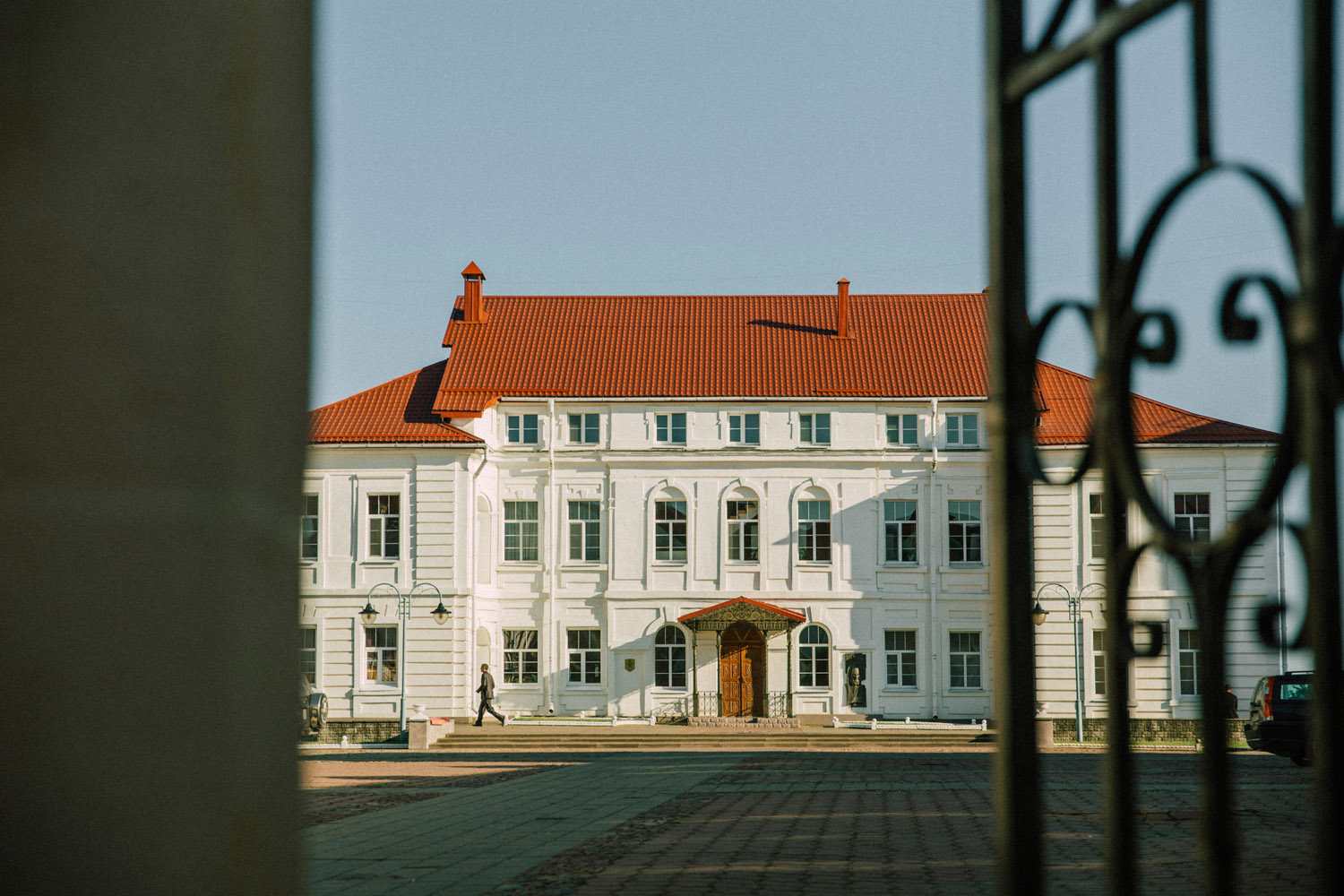 If you're not a Couchsurfing type of a traveller, there're a lot of opportunities for you to rent on Airbnb and Booking. Of course, you can always stay at the waiting rooms on the railway station. It's cheap, clean, secure and boring.
Mahilioŭ does not suffer from the lack of hotels: from boutique hotel on the pedestrian street to budget apartments far from the center.

Mogilev Hotel (6, praspiekt Mira). The cheapest room costs € 12 per night. Nice breakfasts and a café which works all day long. Paid parking.

Hotel Gubernskaja (56, Leninskaja vulica). Favorable location close to park with fountains, bars and pedestrian street. Futuristic business center and a stadium.

Lira (45, Leninskaja vulica) pretends to be a boutique hotel, so the prices are corresponding. It's a small hotel on the central pedestrian street, there are a couple of nice cafes and shops, a cinema and Zvyozdnaja Square.

Metropol Hotel & Spa (6, Kamsamolskayja vulica) is a decent expensive hotel right at the city center. There's also a spa-complex.

Hotel Tourist (6, praspiekt Pushkina) stands on the river Dniepr, next to the ice arena and one of the main concert halls. That's why the hotel is perfect for an overnight after a concert, which here will be cheaper than in Minsk.

Kim Hotel (27, Lazarenka vulica) is a small cozy hotel at the city center. This option is quite interesting, because besides regular rooms, you can stay in hostel. The price is about € 10.

Chimvałakno Hotel (20, praspiekt Šmidta) is probably not the most fashionable one, but truly exotic. It's located in the typical old-school residence area, but it's pretty cheap, and the rooms are equipped with everything you might need for a long stay.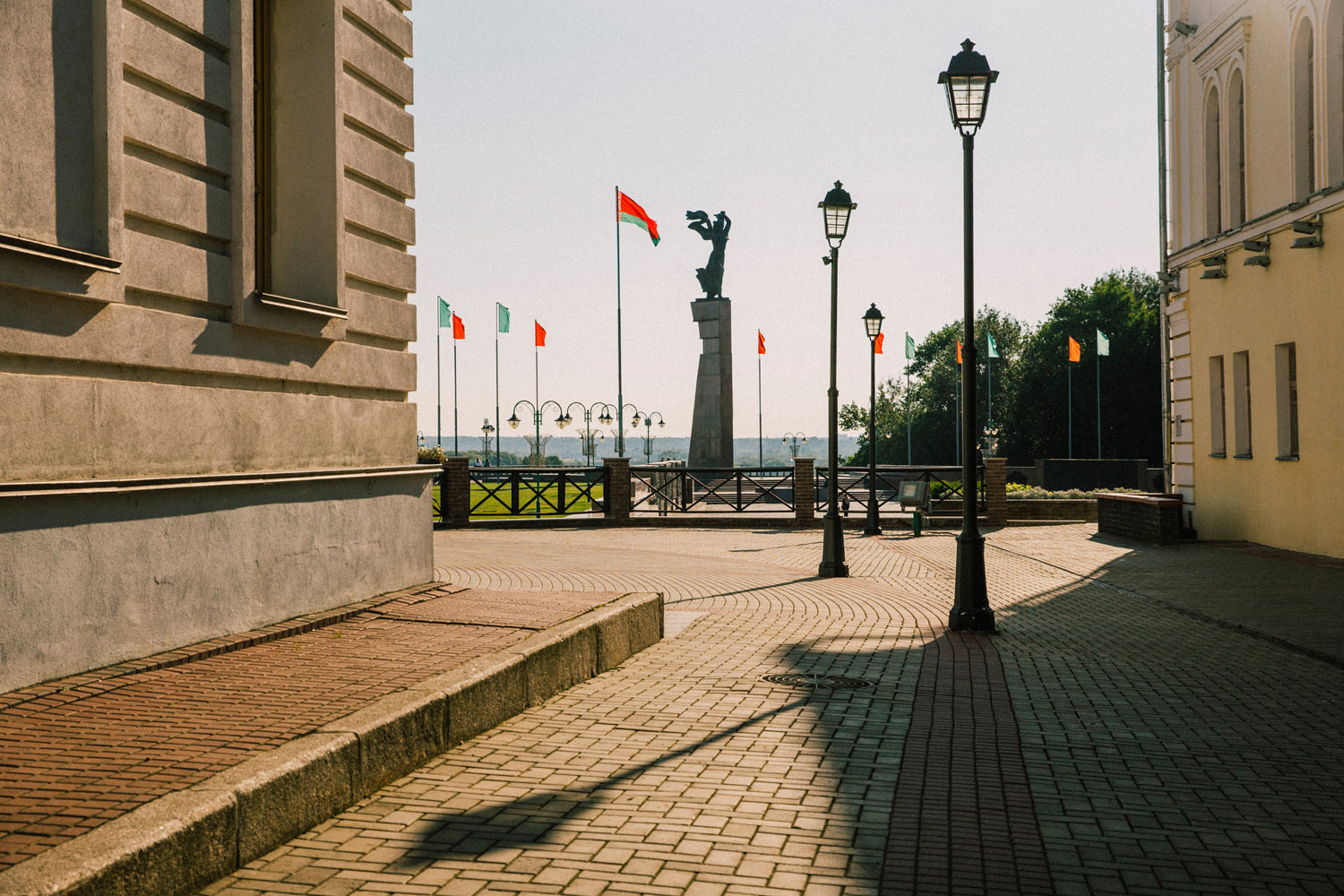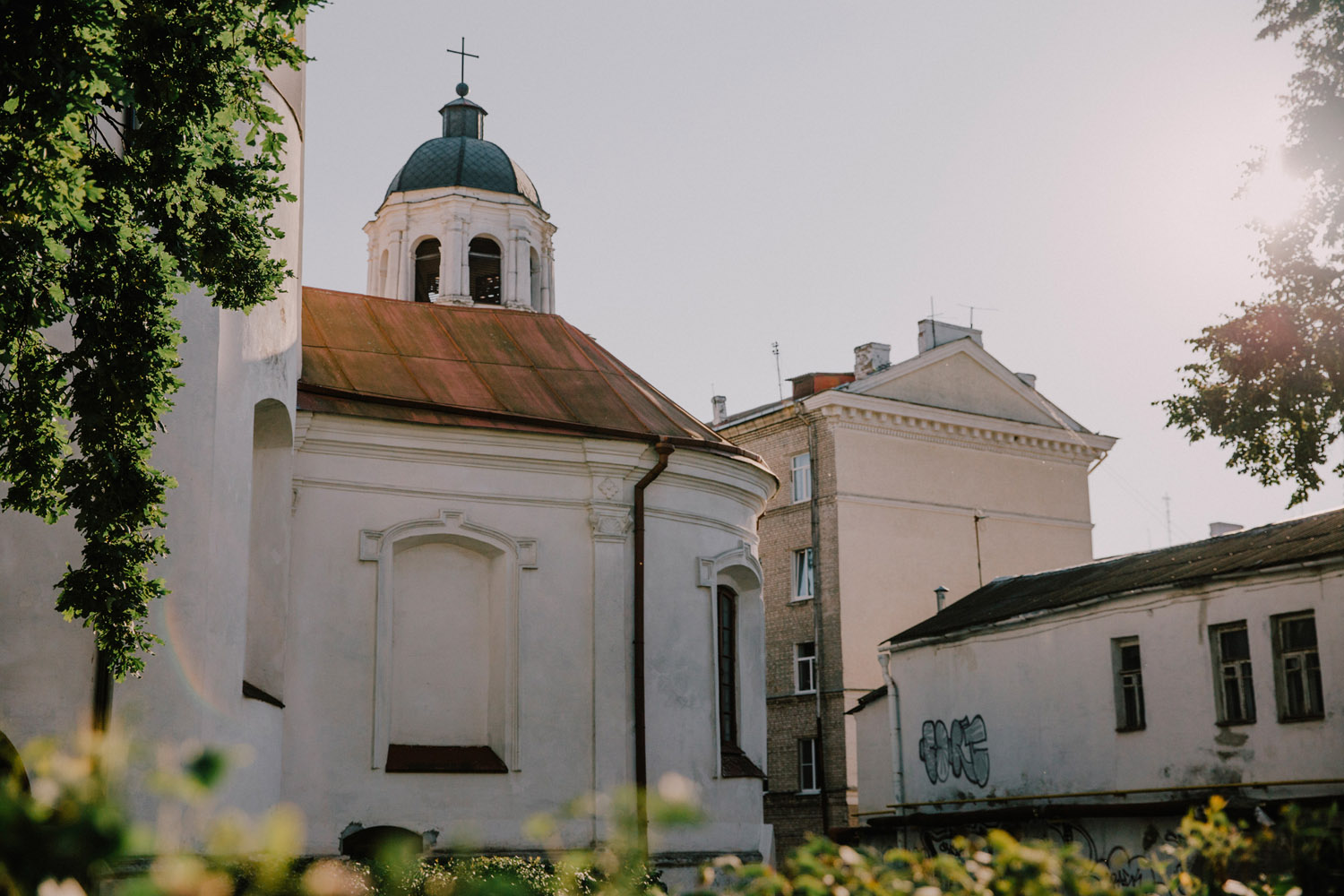 The most obvious cultural program takes place between three squares: Lenina, Zvyozdnaja and Slavy. One might think that Soviet past won't let Mahilioŭ go, but it's not really so. The city is like a patchwork quilt, still contains references to different periods of not only Belarusian, but also world history.
For example, the House of Soviets on Leninа Square (płošča Lenina). Minskers usually say that this building is very similar to the Government House in Minsk, but this is not entirely true. Despite the fact that the building of the Mahilioŭ regional executive committee (the authority located there) has many similarities with its elder brother, there are several differences in details. The construction started in 1938 after the plans of the Soviet government to move the capital from Minsk to Mahilioŭ. And who knows how the city's fate would have turned out, if the war hadn't burst out. Plans were not destined to come true and now the city has a real metropolitan building, which was a main focus during post-war reconstruction, and now, in addition to its practical authority functions, is an architectural monument.
Mahilioŭ pedestrian street is a place you will definitely walk through and cross several times, because it is the one that unites those three main Mahilioŭ squares. The street has started shaping 17 years ago, and for locals it's not just a tourist attribute, but a city artery – in the morning there're workers, children, students hurrying to work, schools or universities, and in the evenings the whole street bustles with life. It also attracts street musicians: the closer to the weekend, the more music you will hear.
If you're into museums, then everything is very convenient for you: Mahilioŭ History Museum (1A, Leninskaja vulica), Local Lore Museum (1, płošča Slavy) and the Museum of Ethnography (8, Pieršamajskaja vulica) are all located within an imaginary triangle some 200 meters from one another. It's better to start with city's History Museum, which is located in the town hall. You'll definitely notice this building when you come to Glory Square (płošča Slavy).
In the town hall, apart from learning interesting historical facts about Mahilioŭ, you can also climb up to the observation desk and see the unique mechanism of the trumpeter performing the Mahilioŭ fanfare. You will find its schedule inside the building.
The Square of Glory (płošča Slavy), which was named Soviet Square for quite a long time, has greatly changed in recent years. And now it is a powerful place even for the locals themselves. The view that opens to the Dniapro river and the area beyond is bound to make you contemplate and ponder about important life issues. But if you're not in a mood to do so, you can go downstairs to take a closer look at the river and take a selfie with Mahilioŭ lions. Before you reach them, you will see an underground passage with its walls depicting important moments from city's history.
Besides history museums, the city has art museums of Białynicki-Birula (it should open in September 2018) and Maslenikaŭ (33, Mironava vulica) – a fancy building that can be seen on a two-ruble banknote. The center of cultural life is also the Exhibition Hall, next to the Drama Theater. Check the current events guide, there is always something going on there.
Since we've mentioned theaters, they are a real pride of Mahilioŭ. The Drama Theater (7, Pieršamajskaja vulica) is not only located in an amazing old building, but people working in it make real art. Tickets can be bought online, so when preparing for a trip it's easy to plan a theater evening. The Puppet Theater deserves the same amount of attention (73, Pieršamajskaja vulica). Their performances have gone far beyond the usual prejudice that the puppet theater is only for children.
Mahilioŭ is lucky to have five cinemas. It's not really that locals are desperate movie enthusiasts, but there is a definite cinema culture in the city. All the cinemas have been modernized; each has a good movie bar inside. You can buy a ticket online to each cinema.
Sky Time Café (7, Leninskaja vulica) is one of the few places in the city where various meetings, discussions, open dance lessons and Mafia games take place. Central location, a pleasant atmosphere and a constantly updated event poster.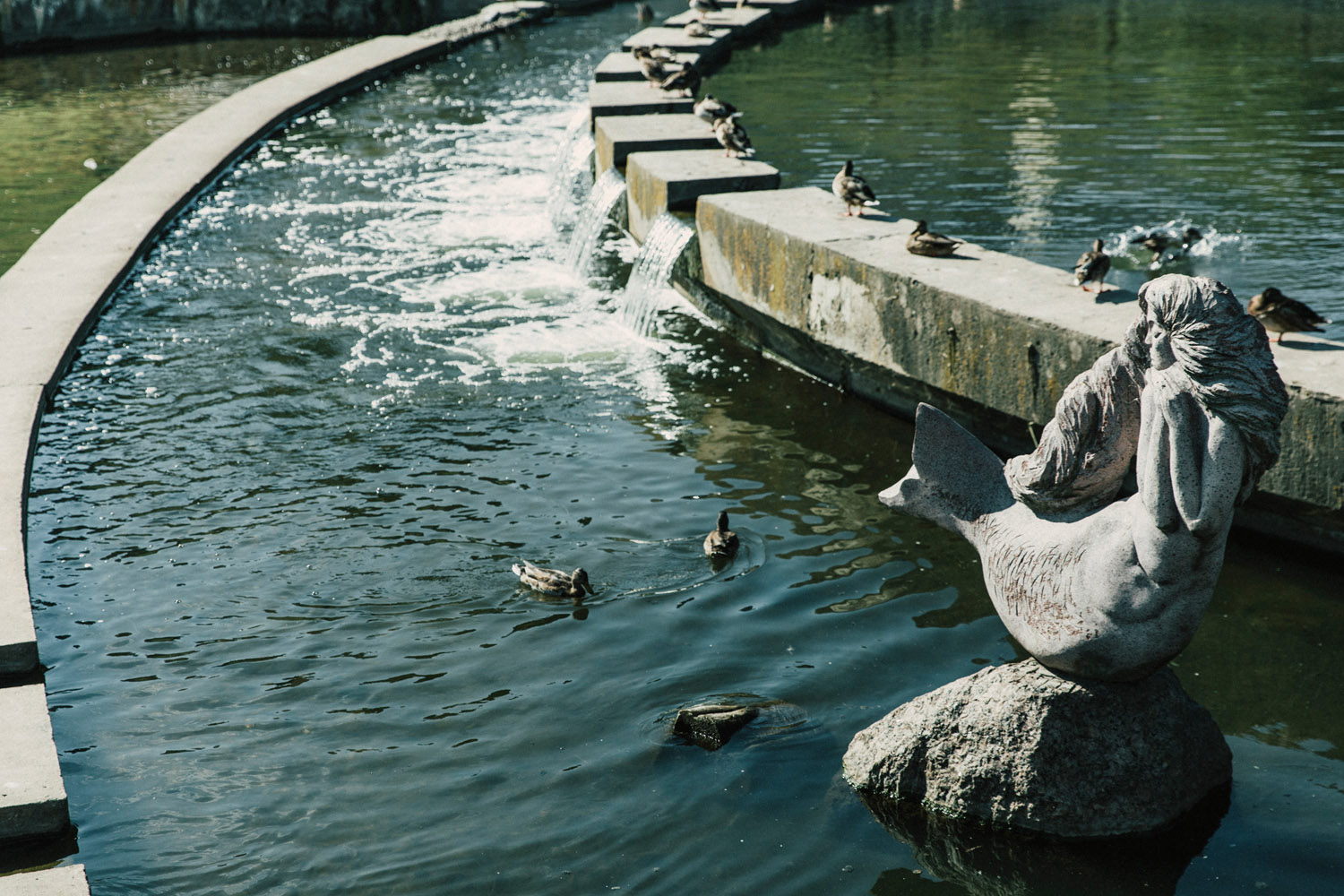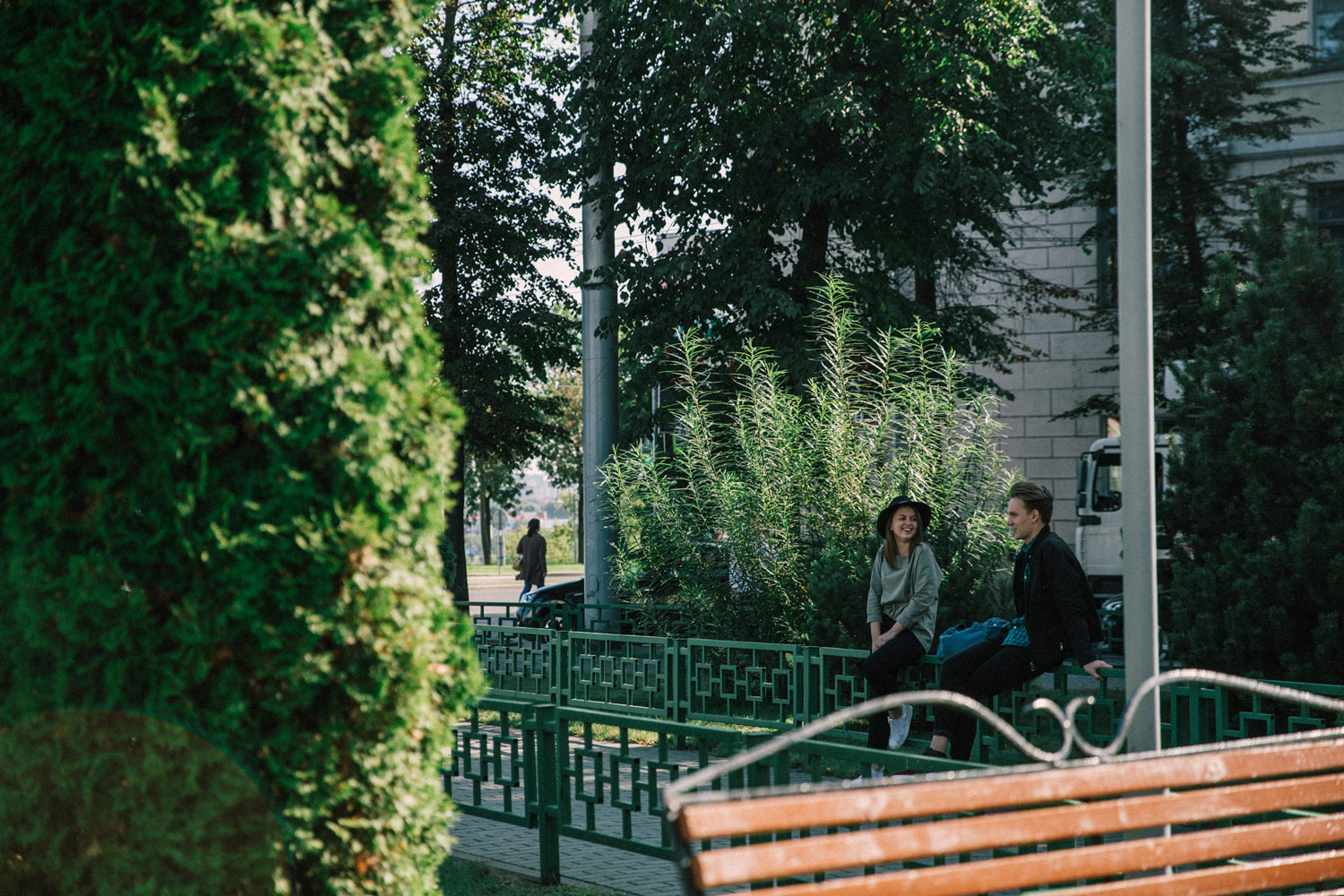 Once you're hungry, it would take long to find something to eat in Mahilioŭ. There are spots selling croissants, hot dogs and other fast food at the city center. Recently there has formed a so-called "fast food district". The street next to the Belarusian-Russian University is constantly changing, and there're lots of spots with simple and inexpensive food. Here, on Lenina Boulevard, go to the Cafe Zalatoj Kluchik (3, vulica Lenina) with delicious pancakes and the Fiesta Cafe (6, vulica Lenina), where you can find everything from draniki to noodle-wok. There is also a point where you will be offered a huge baked potato with various fillings - the cafe Pan-Bulban (1, vulica Lenina).

For coffee, drop by the laconic specialty cafe Mir23 (23, vulica Mironava). Coffeelovers say that the best coffee in the city is brewed here. The main hit of the coffee house is the author's drink "Salted honey". The menu is updated twice a year: to warm and cold seasons. You can also choose something from sandwiches and a few always fresh desserts.

A place that cooks popular fastfood has been opened recently right next to the stadium. Shaurma King (4, Mironava vulica) is open from 11 a.m. till 11 p.m., so hunger will never catch you off guard.

Another cool kebab place is Upletajka (14, Lepešinskaha vulica). The cafe owner is a nice woman who often works there herself and always invents new fillings and dressings. Besides kebab, you'll find rolls, draniki and crepes.

Burger House (45, Leninskaja vulica) on the Zvyozdnaja Square offers burgers to go. It also works as a regular café with tables and waiters. It focuses on burgers, pizza and grill.

There are also places pretty exotic for a foreigner. For example, Smaženka Café (17, Pieršamajskaja vulica), where you can try weird mini-pizzas. Once you're in the neighbourhood, drop by Japončik (29, Pieršamajskaja vulica; 51b, Jakuboŭskaha vulica; 2a, Kaštanavaja vulica). Here you can have wok, sushi, pizza and a lot of other stuff till 11 p.m.

For fresh pastries go to the confectionery Madlen (36, vulica Lenina). Here you will find ciabatta, fragrant baguette, whole wheat bread, and of course, a variety of cakes and pastries. The endless hit of the cafe is the almond croissant, which, like in an ad, "melts in your mouth".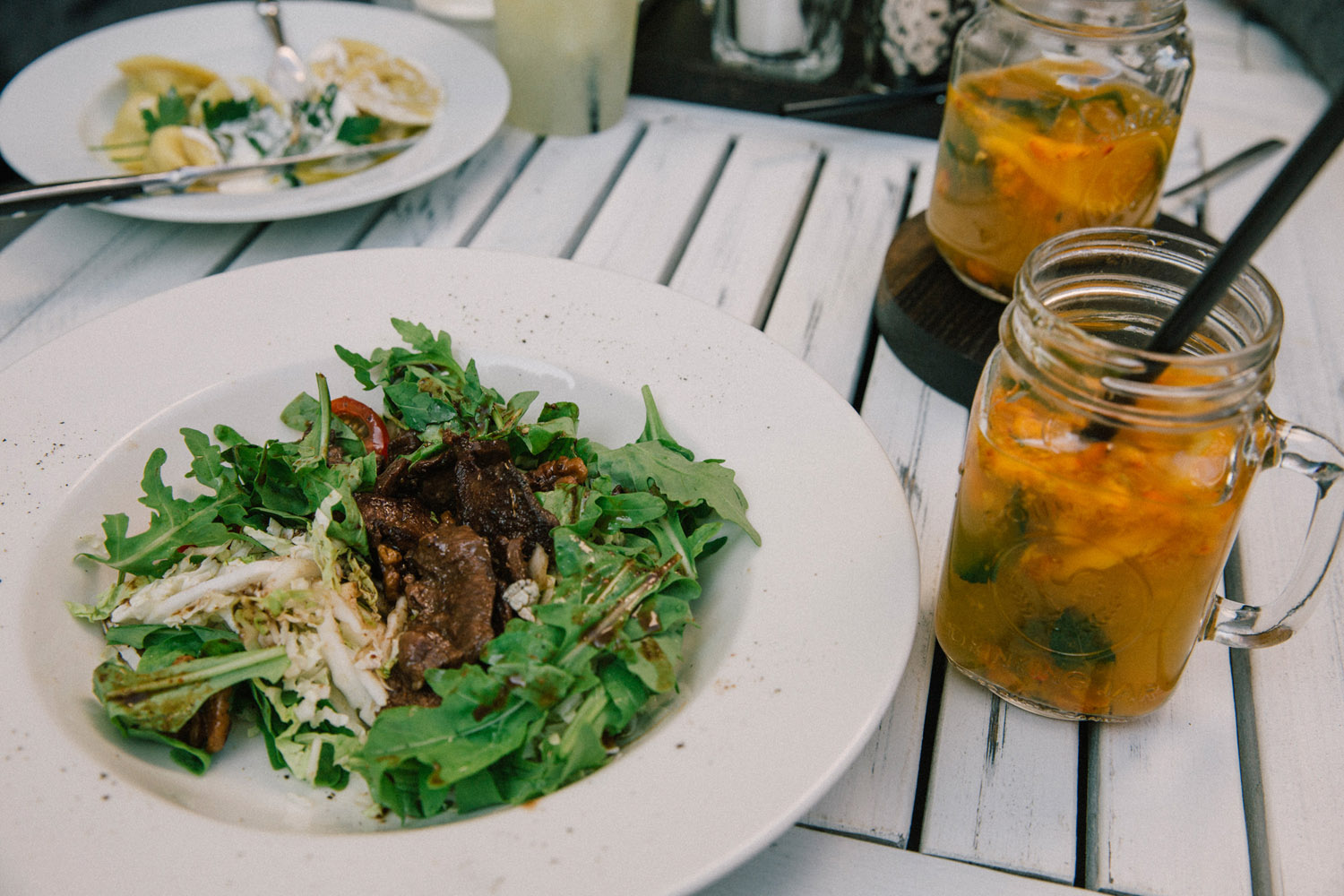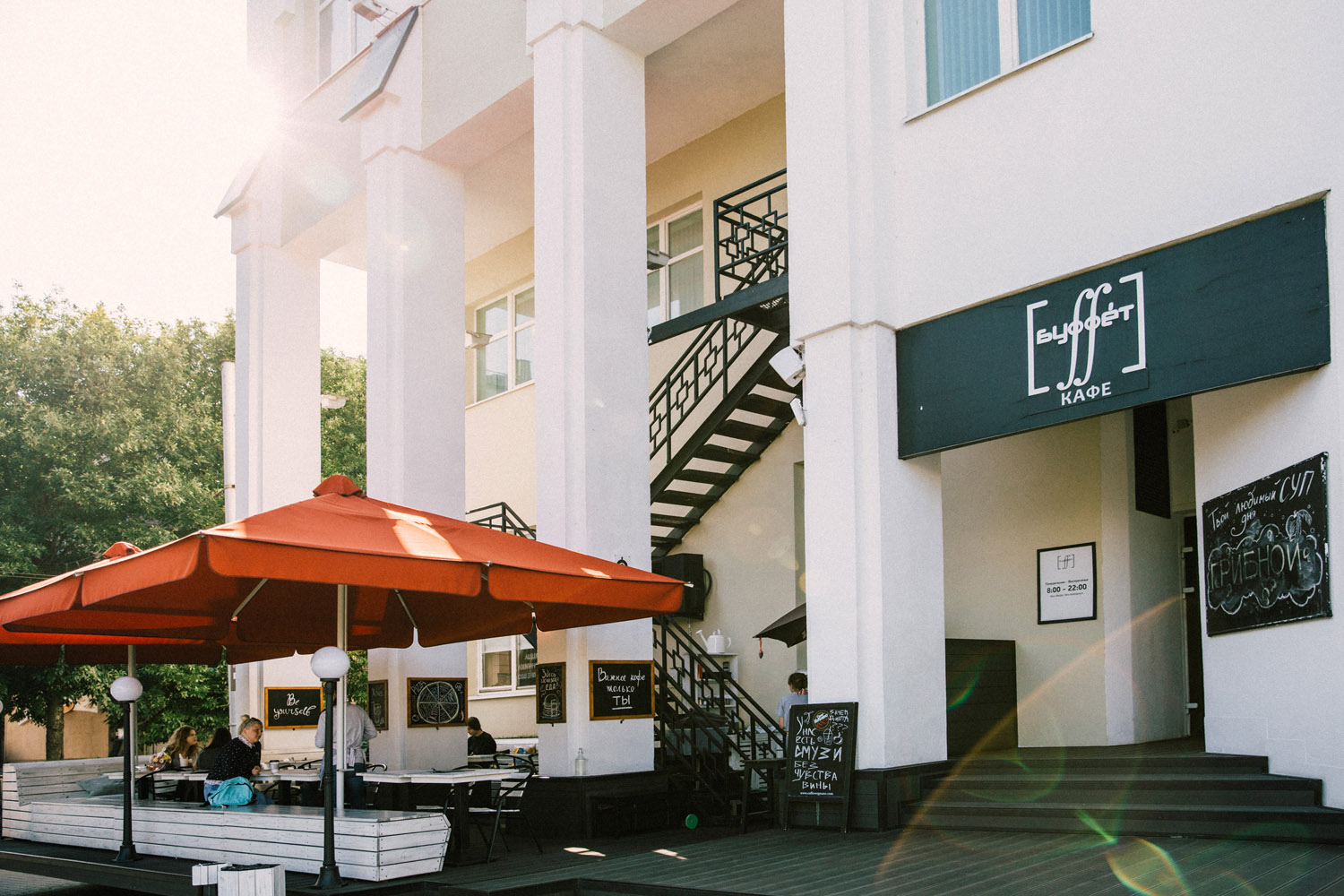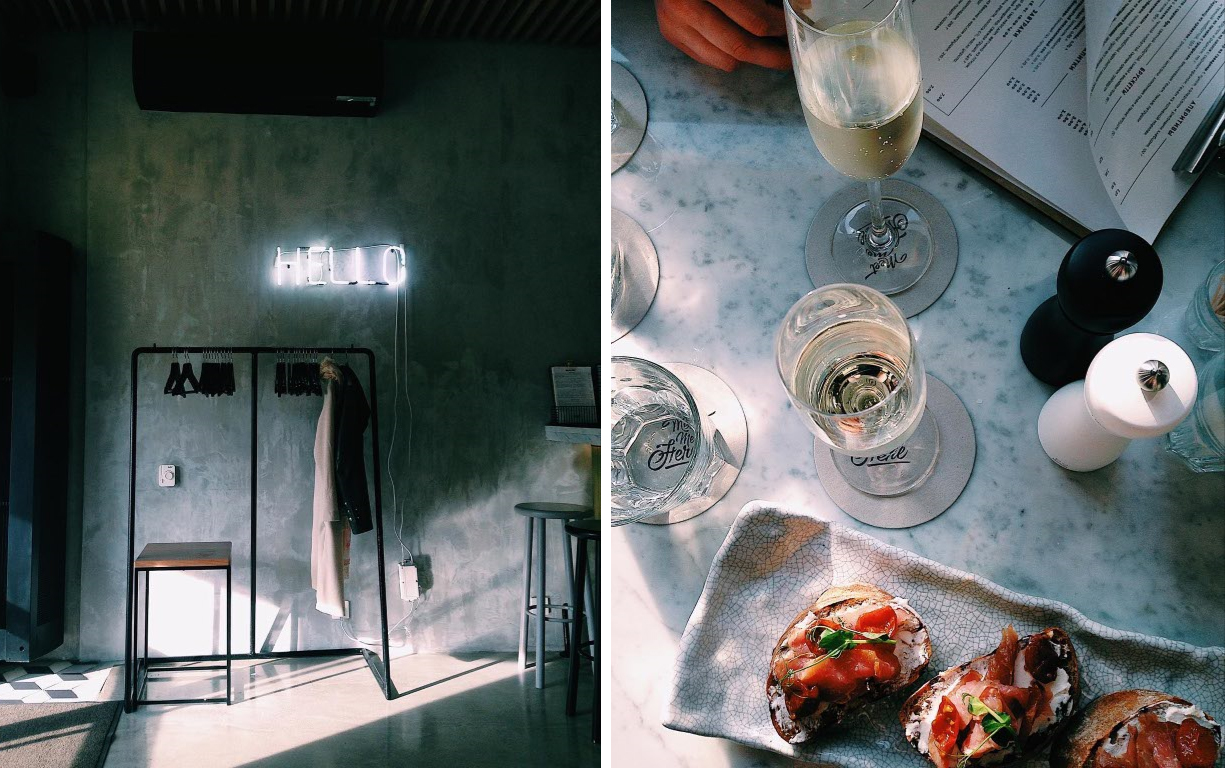 Buffet Café (5, Kamsamolskaja vulica, płošča Ardžanikidze). Choose hearty sandwiches, curd cakes or pancakes for breakfast, and for lunch or dinner, in addition to burgers and pizza, you will be offered pasta, vareniki, dumplings... In general, to try everything, you need to come here more than once.

All around the town there're points of Burger-pizza Café chain. The menu offers pizza, burgers, various salads and main courses. The guys are constantly upgrading their burgers to make them even better. It is suitable for a family lunch or dinner. You can have a snack here for € 5-10.

Come to Bellagio Restaurant (21, Leninskaja vulica) to have lunch or even better a calm soulful dinner. The food is delicious and sophisticated. The prices are quite reasonable.

Another place you'll definitely like is 101 Restaurant (4, Pažarny zavułak). It's located on the place of former fire station, so its interior is corresponding: the bar has a real fire truck and beer is poured from a fire extinguisher.

One of the oldest pizza places in town is Parmezan (34/1, Pieršamajskaja vulica). Pizza is the specialty, though the place has much more than that. It's not cheap, but nice. The staff won't be surprised to hear foreign language, but will offer the menu in English.

At the Ale House (61, Leninskaja vulica) you can have a couple of beers. You'll feel the atmosphere of an Irish pub, try different kinds of European beer and appetizers. In the evenings there's live music.

Head for a cozy Bakehouse Café (12, Pieršamajskaja vulica) to have a cup of coffee and a dessert: there're a lot of seats and a big window with a view of a noisy central street. Respublika Café (30, Leninskaja vulica) does not have so many places to seat, but that makes it even more comfortable and warm. Sometimes they organize exhibitions and music performance.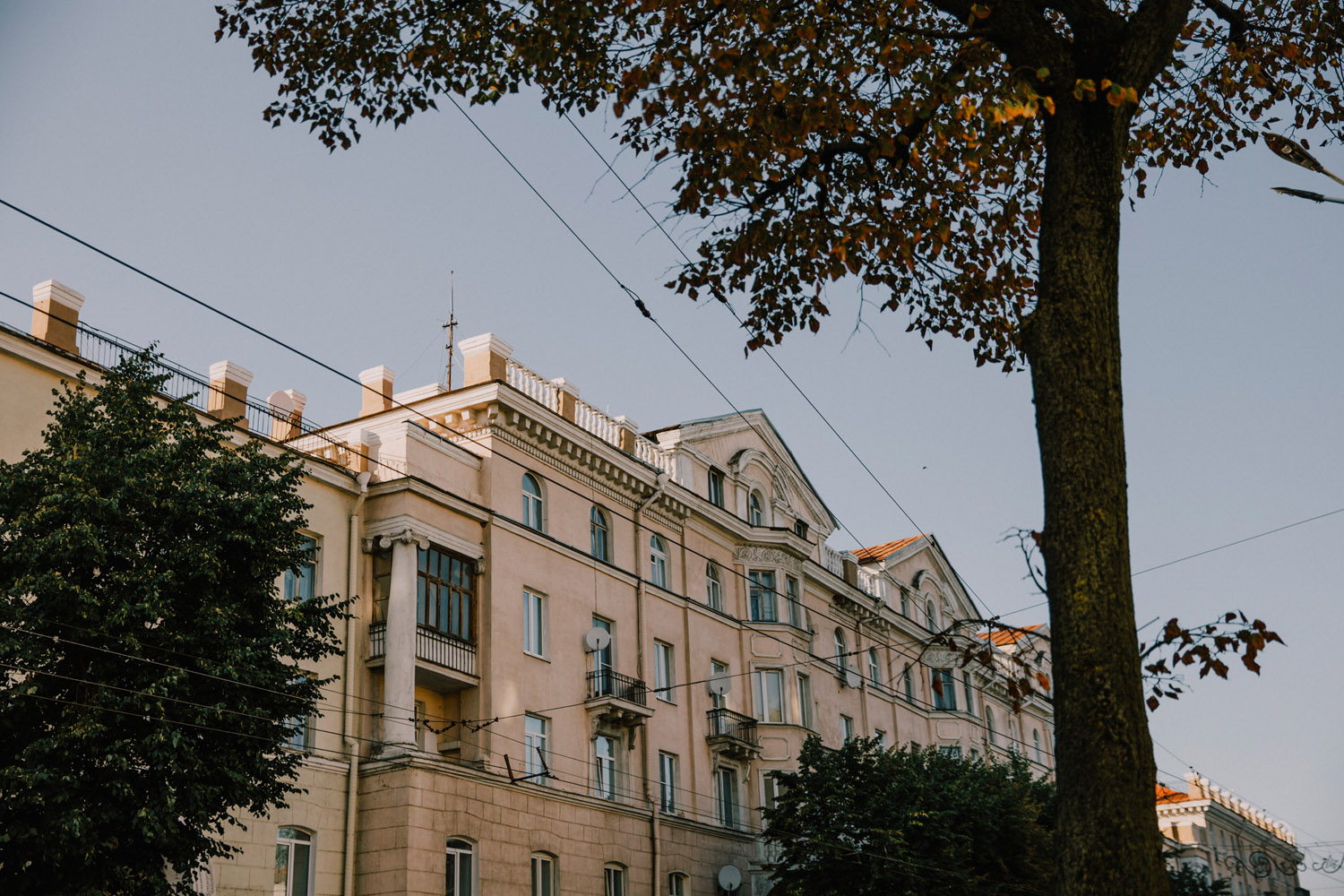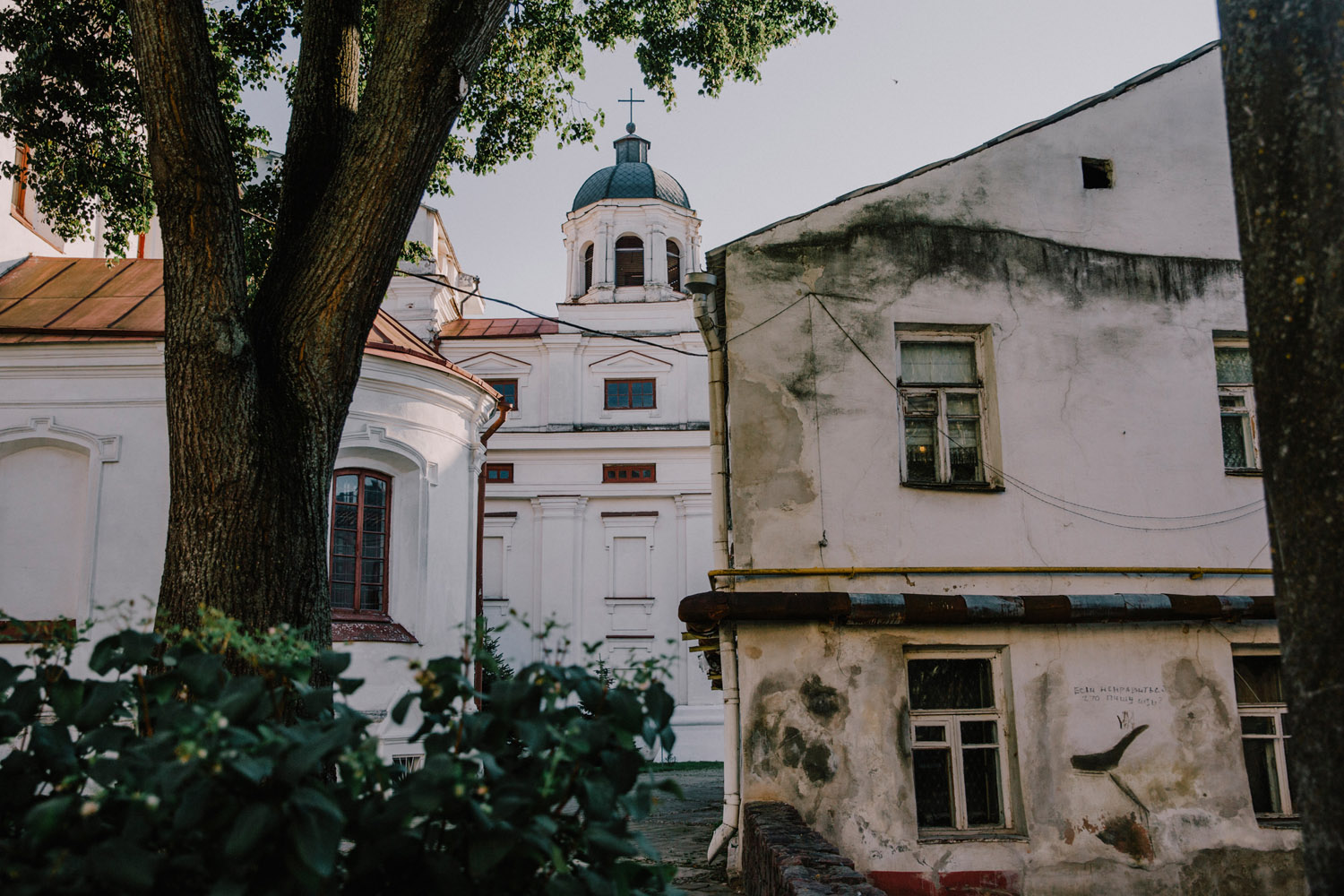 It was not until fairly recently that modern bar culture has come to Mahilioŭ. And one of the most prominent representatives is Biez Bashni Bar (29, Pieršamajskaja vulica), where you can get a couple of shots and party with your friends far into the night. Then head for next-door Cuba Club or for the clubs located a bit farther: Materik (19, Dziaržynskaha vulica) and Metro (36, Leninskaja vulica).

Another important place where you can have a decent drink is Bar Wine's (29, Pijanierskaja vulica). Stylish interiors, tasty food, excellent wine menu and brunches! It's a perfect place to have breakfast on Sunday morning. A date, a meeting with friends, a pleasant family dinner - "Wine's" can be the best solution for each of these cases. On weekdays, it opens at 4 p.m. It is worth mentioning that the bar is dog-friendly!


Come to the Central Department Store (61, Pieršamajskaja vulica) to see how soviet old school retail has transformed into modern multifunctional mall. The place is developing constantly to get rid of that provincial vibe. The choice of products is surely not that of the capital's malls, but still you can find interesting stuff at reasonable prices. There's a food store and various other services.

Ščyraja majsternia Art Shop (29, Leninskaja vulica) sells works by local artists. You can come across really authentic pieces, which would be a nice gift for your family or friends.

Shopping centers Magnit (34 A, Pieršamajskaja vulica) and Panorama (10, Krylenki vulica) offer clothes, shoes, etc.

There are more than enough food stores in the city, but we would highlight PerekryostOK (2, Kasmanaŭtaŭ vulica), which is open from 7 a.m. till 1 a.m. It's convenient, though the store is kind of far from the center.

Big shopping malls are Park-City, E-city (79, Haharyna vulica), Planieta Green (5, Astroŭskaha vulica) and Gippo (6, Maŭčanskaha vulica).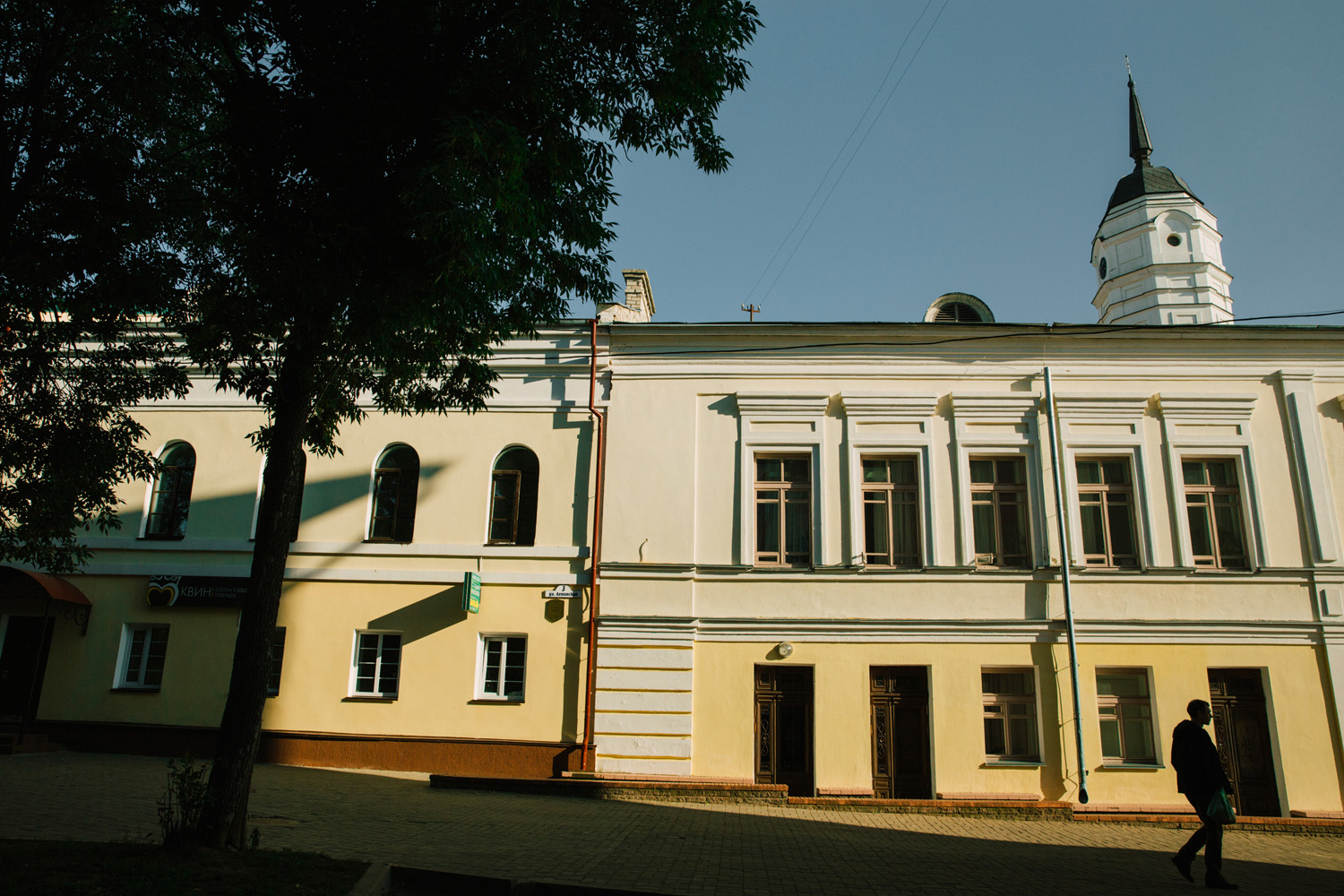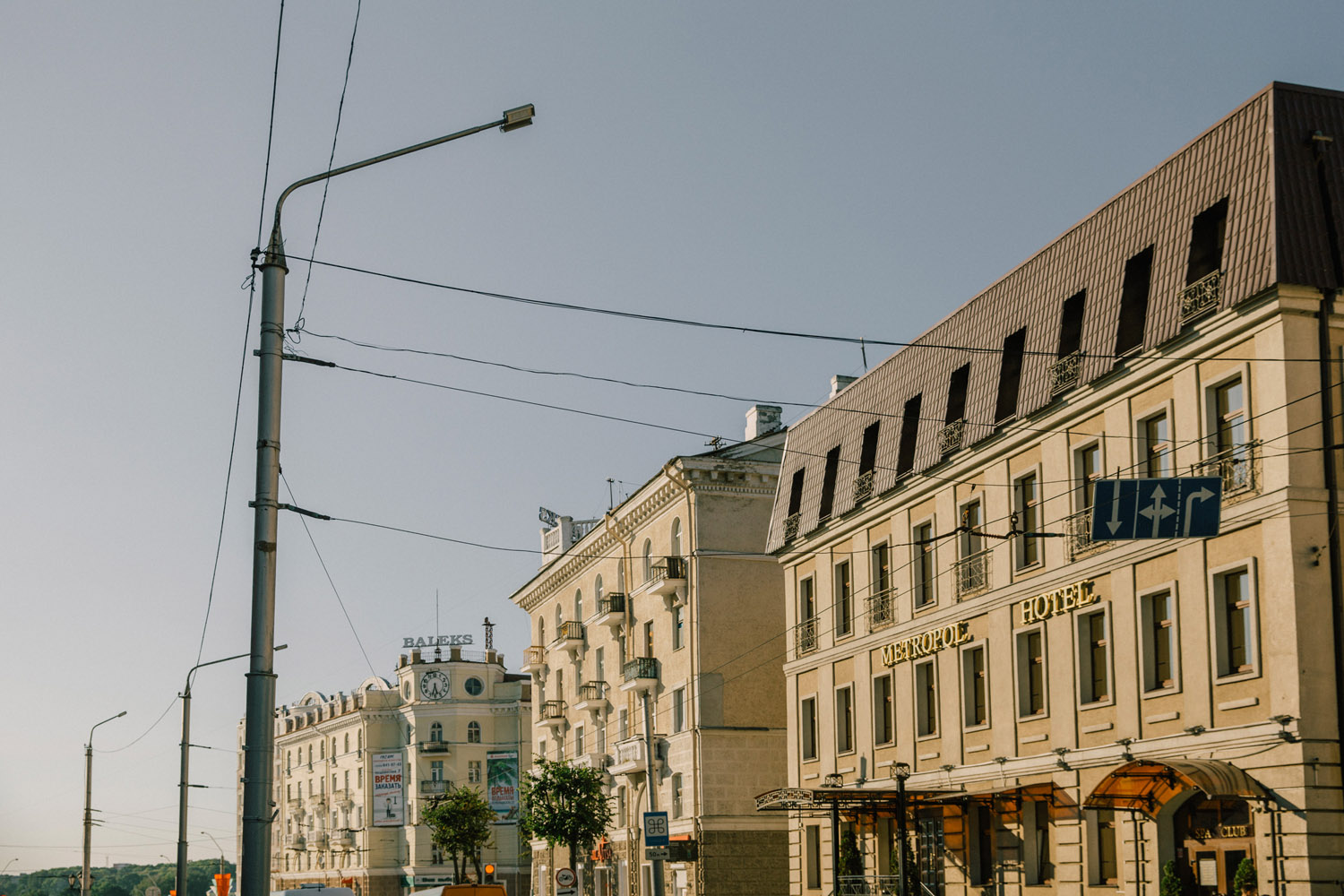 map with attractions from the guide


If you are going to Mahilioŭ by car, grab a blanket and a grill. On the city beach you will find a couple of public barbecues and a comfortable picnic meadow. You will remember the sunset on the Dniapro for a long time.

If you need a good reason to come, choose the last week of March. At this time, the International Youth Theater Festival M.@rt.contact takes place here. Such a steep program you will not find in any other city of Belarus and even abroad. You can follow the news on the theater's website, and buy tickets online.

Check here and here upcoming events, you can run into some cool exhibition or festival, a master class or a party.

Do not be lazy and go to the Piačersky Forest Park. It is cool to walk, run or ride a bicycle on winding paths. And on the Piačerskaje lake you can ride a catamaran or take a boat for rent.

City news - mogilevnews.by

City events - afisha.tut.by

Local radio station - tvrmogilev.by

Information website - MASHEKA.by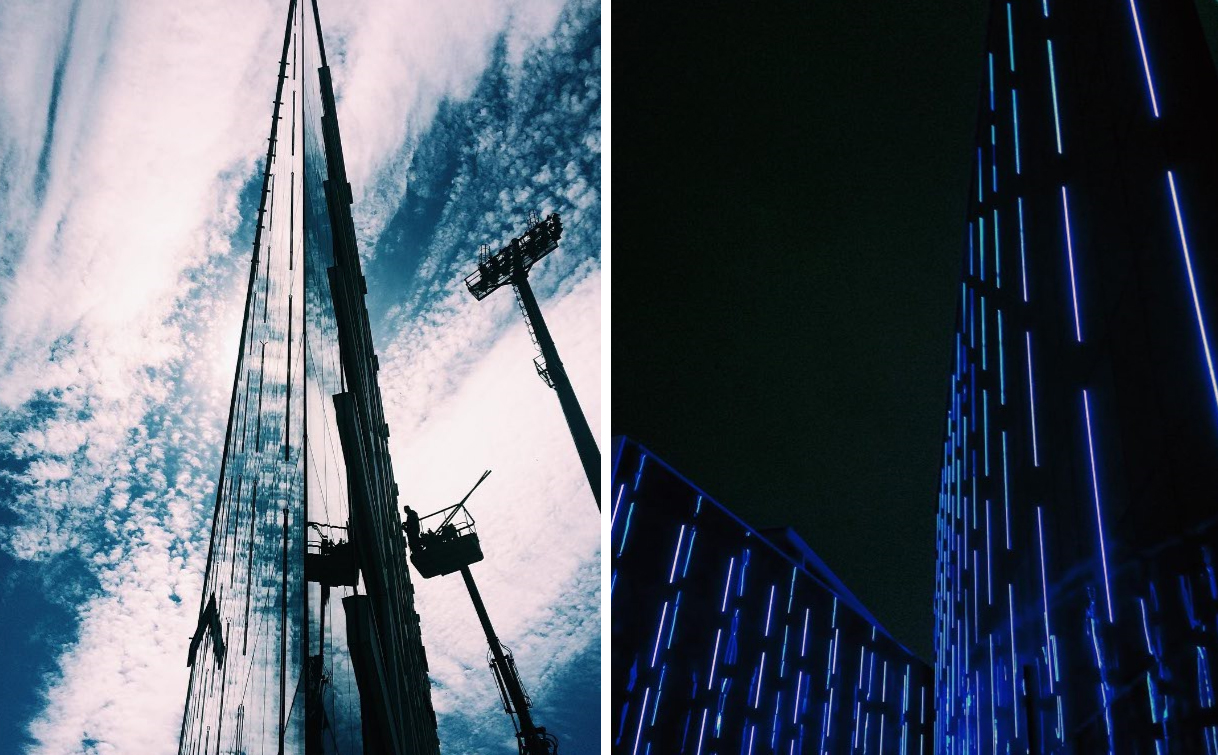 Photos by palasatka & ah_ahmatova